New Format Comes to 102.3 6-29-16
The new US 102-3 is The Crossroads of Country and Rock. US 102-3 is designed specifically for North Central Florida. Bubba the Love Sponge mornings, the hottest Country stars like Luke Bryan and Florida Georgia Line, plus the iconic bands that influenced them… many with North Florida roots like Lynyrd Skynyrd and Tom Petty. We don't forget about bands like .38 Special and The Eagles either! US 102.3 is the perfect blend for North Central Florida – highlighting our incredible Southern Rock heritage alongside today's hottest country stars.

Names in WXUS History



Kelly Wright-2000-Weekdays-10AM-3PM-Asterisk Communications, Inc.



Tom Bowers-2002-3PM-7PM-M-F/Production Director-JVC Media Of Florida, LLC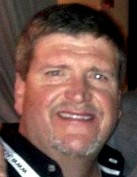 Bo Hamilton-2004-Program Director/3PM-7PM/Imaging Director-JVC Media Of Florida, LLC



Bubba The Love Sponge-2013-Mornings-Syndicated-JVC Broadcasting



John Carraciolo-2013-

President/CEO

-JVC Media



Shane Reeve-2013-VP/Market Manager

-

JVC Broadcasting
Sam Gerace-2013-General Manager-JVC Media Of Florida, LLC



Sarita Negron-2013-General Sales Manager-JVC Broadcasting



Steph (Stephanie Wooster)-2014-7PM-Midnight/Sat/Sun10AM-3PM-JVC Media Of Florida, LLC




Barry Michaels-2019-2020-6AM-10AM-JVC Media Of Florida, LLC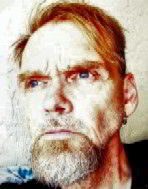 Leroy-Mornings-JVC Media Of Florida, LLC