Original Call Letters: WLOQ
Originally Licensed: 1966
Original City of License: Winter Park
Original Frequency: 103.1
Origin of Call Letters:
Original Power: 3,000 watts

Original Location:

Translator: W228DF-FM 93.5

Original Format: Electronic Dance



Owner(s):




1966

-

Clarke and Rutledge

1972-

Rounsaville Radio, Atlanta

1972-

Home Security Broadcasting Co.

1977-

Gross Communications Corp.

($210,000)

2011

-

TTB Media Corporation

($8,037,000)

2014

-

JVC Media Of Florida, LLC

($10 million)



History Of Call Letters and Formats:


WLOQ

-

1966

-

Beautiful Music

WLOQ

-1972-

Beautiful Music/Light Classical

WLOQ-

1980

-Smooth Jazz "Smooth Jazz 103.1 WLOQ"
WLOQ-

2009

-Smooth Jazz/AC "Smooth 103.1 WLOQ"
WHKQ-

2011

-Spanish CHR "Mueve KQ103-the one that moves you"
WOTW-2014-Country "The Wolf, Orlando's Country Hits and Throwbacks"
WOTW-2018-Country "New Country All Time Favorites"
WFYY-2022-Rythmic CHR "The Fly 103.1"
WFYY The Fly 103.1 Debuts 8-1-22
From the JVC Press Release: "...On Monday August 1st, 2022 beginning at Noon, 103.1FM will be known as The New FLY 103.1 – Orlando's HOTTEST Hit Music – playing the HOTTEST hits from Rhythmic Pop, Hip Hop, R&B, and more!." "...The New FLY 103.1 will debut with 10,000 COMMERCIAL FREE SONGS IN A ROW and feature today's top artists including Post Malone, Doja Cat, Drake, Ariana Grande, and Jack Harlow." "FLY 103.1 – Orlando's HOTTEST Hit Music will debut a live and local air staff after the initial 10,000 COMMERCIAL FREE SONGS IN A ROW.

Staff Announced At "The Fly" 8-25-22
JVC Top 40/Rhythmic WFYY-FM 103.1 "The New FLY 103.1" has set August 29 as the date they'll roll out their new airstaff. Lil' Shawn and Carla will make up "The Fly Morning Wakeup" weekdays from 6AM-10AM. Carla sticks around from 10AM-Noon. Market vet Murph Dawg does Noon-4PM. Ricky Padilla and DJ Nasty team for 4PM-8PM and "Nights with Nailz" goes from 8PM-Midnight.

WFYY Personalities


Lil' Shawn (Omar Vazquez)-2022-"The Fly Morning Wakeup"-weekdays-6AM-10AM-JVC Media Of Florida, LLC



Carla (Wilmaris)-2022-"The Fly Morning Wakeup"-weekdays-6AM-10AM/10AM-Noon-JVC Media Of Florida, LLC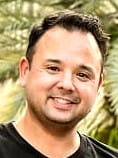 Murph Dawg-2022-Noon-4PM-JVC Media Of Florida, LLC



Ricky Padilla-2022-Co-host with DJ Nasty-4PM-8PM-JVC Media Of Florida, LLC



DJ Nasty-2022-Co-host with Ricky Padilla-4PM-8PM-JVC Media Of Florida, LLC




Stevie DeMann-2018-Program Director-JVC Media Of Florida, LLC
Shane Reeve-

2014-

Executive Vice President

-JVC Media Of Florida, LLC