New Station Hits The Airwaves 8-3-11
The former WLOQ-FM 103.1 now known as WHKQ-FM 103.1 "KQ 103" will flip to Spanish CHR at 9PM tonight. The station will launch with 20,000 songs in a row.

SOLD: WHKQ

9-5-14


Spanish CHR WHKQ-FM 103.1 has been sold by TTB Media Corporation

to JVC Media Of Florida, LLC.

WHKQ Sale Price Revealed

9-9-14




JVC Media of Florida, LLC has paid TTB Media Corporation $10 million for

WHKQ-FM 103.1

. TTB paid a bit over $8 million when they purchased it back in 2011.

WHKQ Personalities



Tony Banana (Antonio Rodriguez)-2011-2012-Morning Co-host-5:30AM-10AM-TTB Media Corporation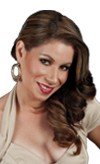 Valerie Morales-2011-2012-Morning Co-host-5:30AM-10AM-TTB Media Corporation




Anamarys Rivera-2011-Morning show producer/On Air Personality-TTB Media Corporation




Carlos Durand-2011-Mon-Fri-10AM-2PM-TTB Media Corporation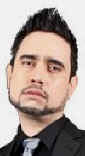 JR On The Air (Arnaldo Olivieri)-2011-Mon-Fri-2PM-7PM-TTB Media Corporation



Alejandro 'El Dreamaker' Acevedo-2011-Mon-Fri-7PM-Midnight-TTB Media Corporation



Jaeson 'JJ' Cardona-2011-Mon-Fri-Midnight- 5:30AM-TTB Media Corporation



Carlos Dominguez-2011-Sat-12AM-6AM/Sun-3PM-7PM-TTB Media Corporation



Veronica "Vero" Quiñones-2011-Promotions Coordinator/Sun-7PM-Midnight-TTB Media Corporation



James El "Big Daddy"-2011-TTB Media Corporation




Fernand Reyes-2011-TTB Media Corporation



Luis Jimenez-2012-"The Luis Jimenez Show"-7AM-Noon-TTB Media Corporation



Maria E. Alma-2012-"The Luis Jimenez Show"-7AM-Noon-TTB Media Corporation



Reyna Franco-2012-"The Luis Jimenez Show"-7AM-Noon-TTB Media Corporation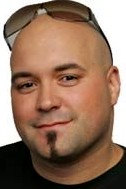 Carlos "Guebin" Molina-2012-"The Luis Jimenez Show"-7AM-Noon-TTB Media Corporation



DJ Chucky-2012-"The Luis Jimenez Show"-7AM-Noon-TTB Media Corporation



Gloria B. (Gloria Broussard)-2012-Afternoons-TTB Media Corporation