WINT Becomes WLZR, But Remains Silent

5-22-12


Cumulus Licensing LLC temporarily resumed operations from the WINT-AM 1560 site on Jan. 26,2012, after being knocked off the air by copper thieves. Almost all of the copper was stripped from the transmitter facility. They had been using the daytime antenna and a borrowed transmitter that allowed them to operate at 250 watts. According to their FCC application "...Cumulus continues to be concerned about vandalism at the site and has, therefore, made the business decision to suspend temporary broadcast operations at this time." "...

Replacing all of the copper that was stolen will be quite costly, so, it does not want to proceed until it is certain that it is certain that its investment is properly secured."

When the station resumes operations it will do so under new call letters: WLZR-AM.

WLZR Takes To The Air 12-11-13
After being knocked off the air by copper thieves back on Jan. 26, (then as WINT) Cumulus has brought W

LZR on the air. Now known as

"Sportsradio 1560 The Fan"

carrying ESPN sports.
Names In WLZR History




Mark Moses-2013-Program Director/"The Mark Moses Show"-3PM-6PM-Cumulus Media



Gary Mertins-2015-Vice President/Market Manager-Cumulus Media



Gregg Giannotti-2015-6AM-9AM-"Gio And Jones"-syndicated-Cumulus Media


Brian Jones-2015-6AM-9AM-"Gio And Jones"-syndicated-Cumulus Media



Tiki Barber-2015-"Tiki & Tierney"-9AM-Noon-syndicated-Cumulus Media



Jim Rome-2015-"Jim Rome Show-Noon-3PM-syndicated-Cumulus Media




Anthony-2015-Producer of "The Mark Moses Show"-3PM-6PM-Cumulus Media




Princess Nicole-2015-"The Mark Moses Show"-3PM-6PM-Cumulus Media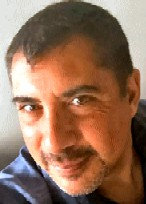 Mike Vincent-2016-Operations Manager-Cumulus Media



Taz (Pete Senerchia)-2018-"Taz and The Moose"-6AM-9AM-Cumulus Media



The Moose (Marc Malusis)-2018-"Taz and The Moose"-6AM-9AM-Cumulus Media



Joe Browning-2019-Operations Manager-Cumulus Media