Don Imus
Longview News-Journal
Longview, Texas
Dec 28, 2019
COLLEGE STATION (AP) -Disc jockey Don Imus, whose career was made and then undone by his acid tongue during a decades-long rise to radio stardom and an abrupt public plunge after a nationally broadcast racial slur, has died. He was 79. Imus died Friday morning at Baylor Scott and White Medical Center in College Station after being hospitalized since Christmas Eve, according to a statement issued by his family. Deirdre, his wife of 25 years, and his son Wyatt, 21, were at his side, and his son Lt. Zachary Don Cates was returning from military service overseas. Imus survived drug and alcohol woes, a raunchy appearance before President Clinton and several firings during his long career behind the microphone. But he was vilified and eventually fired after making derogatory remarks about the Rutgers women's basketball team. His April 2007 racist and misogynist crack about the mostly black Rutgers squad, an oft-re- played 10-second snippet, crossed a line that Imus had long straddled as his rants catapulted him to prominence. The remark was heard coast to coast on 60 radio stations and the MSNBC cable network. Radio personality Don Imus dies at 79.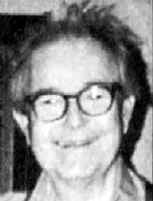 RADIO PERSONALITY HAPPY ISON DIES 11-1-92
ORLANDO SENTINEL
Nov 3, 1992
Happy Ison (S.W. Ison), a country music radio personality in Orlando throughout the 1950s and 1960s, died Sunday following a lengthy illness. He was 68. Stephen Wesley Ison was born in Cincinnati and moved to Central Florida in 1952. He was Happy Ison to his radio audience and most of his friends ''because that's the way he was,'' said his wife, Pamela. ''Everybody was his friend. He never disliked anybody. ''Ison's friends included an impressive list of country music recording stars, and he enjoyed trips to Nashville for country music festivals. After leaving radio, Ison was publicity director for the Orlando Seminole Jai Alai Fronton and later the Super Seminole Greyhound Park. Ison lived at 3010 Vine St., Orlando. He was a member of the First Presbyterian Church of Orlando. In addition to his wife, Ison is survived by two sons, Stephen III, Orlando, and Vernon, California; two daughters, Deborah and Sharon, both of Orlando; seven grandchildren and two great-grandchildren. Ison worked at WHIY-AM 1270, WORZ-AM 740 and WKIS-AM 740/100.3 FM.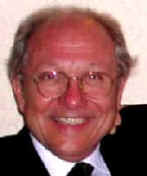 James Ivey "Johnny Gee"
ORLANDO SENTINEL
1941 - 2020
James Ivey, former 1960s Orlando radio personality known as 'Johnny Gee' and later innovative business owner, died Thursday, April 2nd from complications from Parkinson's disease at age 78 in Orlando, with his daughter by his side. Jimmy Ivey was born in Burlington, North Carolina, on December 29, 1941. His father, a mechanic in the U.S. Air Force, moved the family to military bases in Germany, France, and New Mexico in the years following WWII before settling in Orlando in 1959. While still a senior at Edgewater High School, Jim applied for an engineering job at a local radio station and landed a position as a disc jockey instead. His radio career began in Orlando at WHOO(-AM 990) in 1960, and in 1961 he moved to WMYR in Ft. Myers where he hosted The Jim Ivey Show. In 1964, he returned to Orlando and became known as Johnny Gee on Orlando's premiere top 40 station, WLOF(-AM 950), during AM music radio's heyday, as a member of the "Happy Hitparaders", working the afternoon shift with the catchy jingle "You and Me and Johnny Gee." He remained at WLOF until deciding to leave broadcasting to start his own business in 1967. Jim remembered his time in radio fondly, but decided he never wanted to work for anyone else again, and thus began a series of businesses he owned and operated, mostly oriented around his expertise in broadcasting equipment and his early interest in electronic engineering. He created a video and audio tape duplication company called Videx in the late 60s, and in the 1970s owned and operated Ivey Communications, which specialized in standards conversion and duplicated various movies and TV shows for foreign markets in their native broadcast standards. In 1979, following a family helicopter ride, Jim decided he wanted to learn to fly helicopters himself, and even before completing his pilot's training formed Ivey Aviation, based out of what was then Herndon Airport (now Orlando Executive Airport). His small fleet of helicopters was leased by the local news affiliates in an era before stations owned their choppers, as one of his helicopters would do triple duty flying for Channels 2, 6, and 9. He personally flew national network anchors when they covered the early Space Shuttle launches at Cape Canaveral, and also flew for local and national media during coverage of the Winter Park sinkhole in 1981. While helicopters remained a hobby into the 1990s, the second half of the 80s saw him return to video and broadcasting, both through the sale of programming to foreign markets and later forming a company that refurbished and resold broadcast-grade equipment worldwide. In 1990, he parlayed his technical knowledge into a medical company on the cutting edge of the shift from analog to digital archiving of heart catheterization procedures. In recent years, he returned to video equipment, leading a semi-retired life while battling the health effects of Parkinson's. Jim had an affinity for water sports and lived out most of his years in Orlando from his lakefront house on Lake Conway. He was an avid water skier, and weekends were usually spent entertaining friends with boats, jet-skis, inner-tubes, and even parasails, as well as launching helicopter rides from the backyard of the house. The early interest in engineering never left him, and he was capable of fixing almost any mechanical or electrical problem. He was an autodidact, which kept him on the cutting edge of technology and was one of the first to own a cell phone, home video recorders, and other gadgets. He is survived by his three children, Jason, Courtney, and Jonathan; and two grandchildren, Hayden and India. He will be missed by all who knew his charisma, his gift of gab, his confidence and humor. A service to commemorate his colorful and multifaceted life will be held at a later date to be determined in the Orlando area. If you'd like to be on the future invite list, please write to jamesiveyservice@gmail.com.
Published in the Orlando Sentinel from Apr. 4 to Apr. 5, 2020