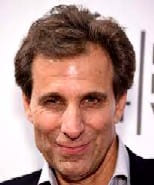 From the Orlando Sentinel Aug. 4, 1997
Before ''The Coach,'' Marc Daniels, before the Fabulous Sports Babe and before Sports Radio ''740 The Team,'' sports talk on Orlando radio had one name - Christopher Russo. Chris was born in Syosset, New York in 1960. Chris had wanted to be a broadcaster since he was a child. Chris graduated from Rollins College in Winter Park in 1982. Before coming to WKIS-AM 740 in March, 1984, Chris worked at WEXI-AM 1000 in Jupiter and WOKV-AM 690 in Jacksonville. Chris became well known for his rapid-fire banter and vast sports knowledge. During his stint at WKIS, when it became clear that the people of central Florida were having trouble understanding his intense New York accent and the station sent him to see a speech therapist twice a week. Central Florida listeners, had not had a show of this kind since Stan Savran hosted a sports talk show on WKIS in the early-to-mid '70s. Jim Philips, host of the popular ''Philips Phile'' on WTKS-FM 104.1, was the news director at WKIS during Russo's three-year tenure. The Orlando Sentinel quoted Jim Philips as "...seeing a radio star on the rise." ''There are certain individuals in this business who come along every once in a while, that you realize are destined for bigger and better things,'' Philips said. ''I remember him as this kid coming over from Rollins College and lobbying for a sports reporter position. Gene Burns (who was operations manager at the time) gave him a shot, put him on the air, and he took it from there. He had the unique ability to do very well in that particular format.'' During his stay in Orlando, Russo regularly grilled ESPN college football analyst Lee Corso with questions about his Orlando Renegades, of the United States Football League. He also hosted a weekly show with University of Central Florida football coach Gene McDowell. Russo left Orlando in 1987 for ''bigger and better things''. He got an offer from an WMCA-AM 570 in New York, his home state. His final Orlando show was a special 4-hour SportsTalk live from Sun State Ford.
After working at WMCA-AM 570 for a little more than a year, Russo landed his dream job at WFAN-AM 660 in New York City as an overnight, weekend and fill-in host. He caught the attention of WFAN Morning Show Host, Don Imus. Imus brought Russo on-board the "Imus in the Morning" show as the Sports Reporter. The attention Russo received on Imus was enormous. Imus also later helped promote Russo's nickname - "Mad Dog" which was given to him by New York Daily News TV and Radio critic Bob Raissman. By early 1989, his work on Imus lead to Russo getting his own regular weekend show on Saturday Mornings. When Pete Franklin's 3PM to 7PM show was not renewed, WFAN paired up Russo with Mike Francesa, who was the co-host of the mid-morning show. The show was dubbed the "Mike and the Mad Dog Show".


8-14-08-After 19 years at WFAN-AM 660, New York, Chris leaves.