Marty Stebbins Biography
WOOO-AM WHOO-AM & FM WTLN WKIS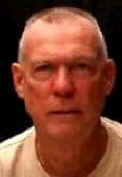 Marty was kind enough to fill us in on his career in Central Florida Radio. From Marty's email "...Around 1967 I went to work for WHOO (AM and FM). I played classical music on WHOO-FM 96.5 from 10PM until midnight and then went over on the (WHOO-)AM (990) side and played Rock N' Roll all night until 6AM. I would record the midnight to 3PM segment, rewind it and play it back from 3PM to 6AM. I'd sleep those three hours, leave at 6AM and drive from Pine Hills to just outside Apopka where WTLN-AM (1520) was located and play 6-hours of religious tapes before going home and resting before I had to be back at WHOO-FM at 10PM..."
"...Next stop was WKIS(-AM 740). I did some combo work there since I had a First Class Radiotelephone license. "Uncle Russ" Wheeler and Tom Marshall were there. Roy Scott did the news...straight out of the Orlando Sentinel. He had a great voice, but he simply rewrote newspaper copy and read it! In November of 1969 I went to work for WDBO-TV (Channel-6) as a reporter....1977 to KHOU-TV Houston, as a reporter...(did some weather there). Back to Orlando and WESH-TV in 1988 as a reporter and eventually as a weather guy.


2005-Marty is now retired. He left Channel-2 on January 9th, 2005.

Marty Stebbins Passes At 81 8-6-21
Marty Stebbins who began his Florida broadcasting career in 1966 at Deland's WOOO-AM 1310 has died at his Altamonte Springs home. Marty went on to other radio stations in Central Florida before beginning a long TV career in 1969. Kathleen Christiansen of the Orlando Sentinel has written a wonderful article on Marty In

Memory