Longtime Southwest Florida Radio Personality Joe Scott Dies 11-25-06
Obituary from Naples News

By Charlie Whitehead
A man who made Southwest Florida morning listeners laugh - and cringe - for most of two decades is off the air for good. Joe Scott, 46, died Tuesday after collapsing at his home in

Cape Coral . No cause of death has been determined. Scott worked for Beasley Broadcasting stations as an on-air personality off and on for 15 years. His career with Beasley included stints at stations WRXK-FM, WJBX-FM and WWCN-AM. His devoted fans loved him, but he was frequently at odds with his bosses. He also made no secret of the fact that he battled drug addiction. He was fired most recently in March, said ex-wife Emilee Scott, herself a frequent target in routines that followed the travails of his life. She said when he died he had been working on launching an Internet radio station and awaiting a visit from his Wisconsin-based sons. "He was an entertainer," she said. "He was getting ready to launch the station and (looked forward to) visiting with the kids."

Scott had three children: daughter Jessica, 17, of

Fort Myers

; and sons Joey, 11, and Jack, 8, of

Wisconsin

. "He had three wonderful kids and they miss him very much. He was very loving, very funny," she said. Emilee Scott said despite his brash radio personality, her ex-husband was soft-hearted. "He was willing to help anyone. When someone needed him he was there. He is greatly missed."

Note: Joe was one of the original staff members at

WMMY-FM 102.3

John Scott

(John Bross)

1-28-14
John F. Bross, 59 of Daytona Beach, passed away on Thursday, January 23, 2014 at Florida Hospital. A "Celebration of Life" will be held on Monday, January 27th at 7 pm at Lohman Funeral Home, 733 W. Granada Blvd. Ormond Beach. The family will receive friends one hour prior to services. John was an advertising rep. in the automotive industry. He is survived by his daughter, Erika L. Bross, son, Adam S. Bross, and his former wife, Robin L. Bross, all of Ormond Beach, FL, his parents, Michael and Edith (Goodwin) Bross, Jackson, MS, his brother, Michael (Marvene) Bross, MS, as well as John's nieces, April Bross Mann, Clinton, MS and Jessica Bross Ketchum, Brandon, MS. Additional services and inurnment will be held at a later in Tennessee. Condolences may be shared with the family through this online guest book. Arrangements are under the careful direction of Lohman Funeral Home Ormond. John worked at WQXQ-FM 101.9 and WNFI-FM 99.9.
Orlando Sentinel
Feb 19, 1970


GARY "DUTCH" SCHAFFER, 71, former Windermere resident died February 13, 2013 in St. Augustine. He was born in Allentown, PA June 15, 1941 and is survived by his loving wife Joan of 35 years, daughter Rebecca Lewis and two grandchildren, Grace and Eli, Ocoee. Dutch loved his work in radio broadcast which started in college at University of Florida (on WRUF-AM 850) in 1959, where he was a member of Phi Kappa Tau, majoring in broadcast. His career in radio began in 1965 at WFUN-AM in Miami, KYA-AM in San Francisco and WDB0-AM(580) in Orlando. In 1971, Dutch worked for TK Productions in Miami as National Promotion Director and band manager for KC and The Sunshine Band. He loved his work, NASCAR, traveling the world and walking on the beach. He was preceded in death by his parents Emma and Harrison Schaffer. Memorial Service held Thursday February 21 11:00am First Baptist Church Windermere-Chapel 436 Oakdale St. in Windermere. In Lieu of flowers donations may be made to American Heart Association or Parkinson's Disease Foundation.
Dick Sheetz
Dick Sheetz joined WDIZ-FM 100.3 as program director in March of 1996. Dick came to Orlando from Portland, Oregon's classic rock station KGON-FM 92.3. It wasn't long before Paxson Broadcasting purchased WDIZ as well as WJRR-FM 101.1 and moved Dick Sheetz to program WJRR. In 1998 Dick, was nominated as Program Director of the Year in the mainstream rock category by Billboard/Airplay Monitor Magazine. On weekends, he co-hosted a diving show called "Scuba Radio" on WQTM-AM 540, as well as serving as Program Director. Sheetz earned industry attention for creating "Judgment Day", a WJRR show in which listeners rated new music. He was a guitar player and singer. In March of 2000, Dick took time off to recover from surgery. Clear Channel, owners of the station, would not comment on the nature of his illness. On Monday, October 9, 2000 Dick lost his battle with a rare form of intestinal cancer. He was 47. Dick was native of Salem, Oregon. He left behind his wife, Julie and daughter, Natasha.
Richard "Dick" Shiflett

Jr.

Oct 28, 2002
The Tampa Tribune


As a child, friends said that Richard "Dick" Shiflett Jr. was born with a microphone in his mouth. It was that talent that made him perfect for a job as a radio announcer, a position that made him and his voice recognizable in the Plant City area. On Monday, October 28, 2002, the radio voice was silenced. Shiflett, 54, died after a battle with cancer. His wife, Ann Shiflett, remembered her husband as a man who was loved by his family and the community. When doctors told him he had cancer in June, his first thoughts were of his family. His son and daughter-in-law, Christopher and Angela, were expecting twins. "I can't die now, I have twins on the way," Ann remembered him saying. The twins were born in July. He was a dedicated husband and father who served as PTA president for every school his children attended, she said. He also coached the sports teams his son played on. "He stayed busy," Ann Shiflett said. Friends this week said Dick Shiflett's contributions to Plant City will not be forgotten. "He was a friend and boss," said Kevin MacKenzie, who replaced Shiflett as general manager and morning drive announcer at the Southern gospel music station

WTWB-AM 1570

in Auburndale. "He was a good Christian man. He had a love for people.' As an announcer, Shiflett did a job that was his calling, said Mayor Mike Sparkman, a longtime friend. "He was just a real down-to-earth person," Sparkman said. At WTWB, he became known as the sportscaster for the Auburndale football team where he was known as "The Voice of the Bloodhounds." He started his career at now defunct

WPLA-AM 910 in Plant City, where he worked for 24 years. He came to the station after graduating from Plant City High School. Al Berry, who was one of the owners of that station, described Shiflett as a man who wore many hats. "He did just about everything there was at the station ," Berry said. "He was conscientious and a hard worker. "I had a lot of respect for Dick," he said. "He was very dependable." While at WPLA he did play-by-play for the Plant City Raiders basketball and football teams. He also was an announcer for the Florida Strawberry Festival parades. Shiflett was a member of the Plant City Civitan Club, past president of the Plant City Raiders Booster program, a member of the East Hillsborough Historical Society, and an announcer for Pioneer Day events. Shiflett was also an insurance salesman. Shiflett's funeral was held Thursday at First Baptist Church of Plant City, where more than 400 attended. About the same number attended the wake on Wednesday evening. He is survived by his wife of 33 years, Ann, his son, Christopher, a daughter, Angela, and numerous other relatives.

Orlando's "Uncle Walt" Was Adored By Children Feb. 13,1908-Feb 11,1987
THE ORLANDO SENTINEL Jim Abbott of The Sentinel Staff
Walter Sickles, an Orlando television pioneer and host of what is considered the area's first locally produced children's show, (Which began as a radio program on WORZ-AM 740) died Tuesday. He was 88. Sickles was known to a generation of young viewers as "Uncle Walt," beloved host of an afternoon program that aired for 13 years after its 1954 debut on WDBO-TV, the CBS affiliate that is now WCPX-Channel 6. He also served a stint as program director at WDBO. Although the Uncle Walt Show featured cartoons such as "Felix the Cat" and "Crusader Rabbit," the real attraction for Uncle Walt's young fans was the chance to appear on TV. Each afternoon, a new group of youngsters (selected from viewer mail) would nosh on complimentary hot dogs and milk - and talk to Uncle Walt. "I don't know how many hundreds of people I run into today who recall making their appearance on the Uncle Walt Show," said Mark Barker, the station's production manager at the time. "They remember it with great fondness." Orlando Mayor Glenda Hood issued a statement Tuesday saying Sickles "served as both community conscience and visionary - and Orlando is a better community for it." A native of Altoona, Pa., Sickles moved to Central Florida in 1950. He is survived by his wife, Georgene; sons Walter Jr. of Ambridge, Pa., Richard of Orlando, and Robin of Houston; sister Dorothy Blackburn of DeLand; and six grandchildren. A memorial service is planned for 11 a.m. Friday at Carey Hand Cox-Parker Funeral Home, 1350 W. Fairbanks Ave., Winter Park. In lieu of flowers, remembrances may be sent to the Alzheimer's Resource Center Inc., 69 W. Underwood St., Orlando, 32806; or St. Barnabas Episcopal Church, 319 W. Wisconsin Ave., DeLand, 32720.

Jack Simpson 9-20-20
Central Florida Jazz icon and decades-long host of Jazz on the Beach, Jack Simpson. Jack, who had recently celebrated his 96th birthday on September 12, passed away Sunday, September 20. Jack's "Jazz on the Beach" show first aired by a Brevard radio station in 1967 and has been heard on WUCF since 1983. Jack was predeceased by his long-time love and wife of 60+ years, Lorraine, in June 2020. He is survived by his four children, grandchildren, great-grandchildren, and legions of fans and friends all over the world.

Arnold Silvert
NORTH AUGUSTA, S.C. - Funeral Services for Mr. Arnold Silvert, 91, of East Pine Grove Ave, who entered into rest September 3, 2012, will be conducted Tuesday afternoon at 2 o'clock from the Posey Funeral Chapel with Veterans Honors. Rev. Roy Kiser officiating. Interment in Rolling Hills Cemetery, Winter Haven, FL. Mr. Silvert was a native of West Virginia, a former resident of Winter Haven, FL, having made North Augusta his home for the past 6 years. He was a devout Christian who loved his family and serving others. Mr. Silvert was a member of the First Baptist Church of North Augusta, where he taught the Priscilla Aquilla Sunday School Class and was a member of the Sheffield Club. He was a founding member of Calvary Baptist Church in Winter Haven, FL and served on the Board of Directors for The Mission. He was a U.S. Army Veteran of WWII and was a member of the Jesse C. Lynch Memorial American Legion Post #71. Mr. Silvert owned and operated several radio stations over the years in Kentucky and Florida. He also worked as a realtor for many years and was one of the first Certified Real Estate Appraisers in the State of Florida. He was a long-time Rotarian and was a current member of the Rotary Club of North Augusta. Mr. Silvert was preceded in death by his wife Anna Ruth Silvert. Survivors include a son and daughter-in-law, David and Mary Silvert, Owensboro, KY; a daughter, Susan Hutchison, North Augusta; 6 grandchildren and 11 great-grandchildren. In 1960, he moved to Polk County and settled in Winter Haven after answering a trade magazine ad for a station manager at

WSIR-AM 1490. He eventually bought into the business and became a co-owner with station founder

Larry Rollins. Arnold sold his interest in WSIR and then formed a partnership with

Bud Kurtz

to put up Lakeland's

WVFM-FM 94.1. By the early 70's, he was wanting to devote more of his energies to his real estate business and got out of radio, selling his part in the FM to

Duane McConnell

and

Herb Todd.

Don Skylar 11/14/1931-08/29/2019
Services for Don Skylar will be held at 2:00 p.m. on Tuesday, September 3, 2019 at Hilliard Funeral Home with Rabbi Michael Wallace officiating. He passed away at the age of 87 on August 29, 2019. Don was born on November 14, 1931 in Bronx, New York to the late Harry Schwartz and Jean Rosenblum. He had been a resident of Tyler, Texas for 21 years, formerly living in Daytona Beach, Florida. He honorably served as Petty Officer 3rd Class in the U.S. Navy during the Korean War. He worked in sonar on the USS Abbot. He was an honorary Shriner, and belonged to the Sunrise Lion Club and Tyler Contact Club. He was the winner of the National "Addy" award for Renault Commercial. Don organized and started the soccer league in Daytona Beach. He has a long and decorated advertising career in radio and television. He hosted post-race shows for NASCAR with Ned Jarrett. He started his first radio job in Paris, Texas, and then went on to be the radio personality in Daytona Beach, "Dapper Don Skylar" the "Voice of Daytona". (Don worked at WMFJ-AM 1450, WDAT-AM 1380, WELE-AM 1380 and WQXQ-FM 101.9). He called greyhound races for more than 20 years and is still remembered for his lead of "Here Comes Lucky - And they're off!" He served as master of ceremonies for many dance recitals and was the male winner of East Texas Dancing with the Stars when he was in his 70's. He was awarded numerous awards by the Tyler Chamber of Commerce, served as representative for Votran (Volusia County Transit) and "Professor Greenwise" for Florida's Recycling Program. He worked for Sunbeam Bread as a print model, as well as CBS 19 (TV) and KTBB radio stations. Survivors include his wife of 62 years, Lilly Skylar of Tyler; daughter, Alana Skylar; son, Larry Skylar; and two grandchildren, Jared and Jordan Sammarco.
Published in Daytona Beach News-Journal from Aug. 31.
RAYMOND G, SLATON JR. 1949-2006
The Orlando Sentinel
Ray Slayton aged 57, passed away suddenly April 9, 2006. A native of Sanford, Raymond was predeceased by his parents, Ray and Grace Slaton, original owners of Oaklawn Cemetery. He was a former member of First Baptist Church of Sanford. He received his education from the Fla. School for the Blind in St. Augustine, Daytona Beach Community College, and Florida State University. A longtime radio disc jockey, he had worked for stations WTAL and WBGM as "Ray Michaels," and was popular in the Tallahassee area for his warm and cheerful personality both on and off the air. More recently he was an information operator for the State of Florida. He was a ham-radio operator from a young age, and overcame many challenges to live a full and rich life. Although visually impaired, Raymond brought bright sunshine and joy into our lives with his kind and caring nature. He is survived by his devoted wife, Lisa; loving sister, Betty Ann of Orlando; aunt, Jean Carter of Nashville, TN; several cousins, and a host of friends. A celebration of his life was held Friday, April 14, at Bevis Funeral Home in Tallahassee. While our hearts are broken, we rejoice in the Lord for the assurance of seeing him in heaven, and that Raymond's eyesight is now perfect.
Brantley Slaughter
Brantley Slaughter passed away on January 6, 2009. Brantley was a Chief Engineer at WORJ-AM 1270 and WORJ-FM 107.7. Brantley's contributions to the community are innumerable as were his acts of kindness to others. He was involved in local schools, charities, churches, government and civic improvement causes.

Many of us called him fondly the "Oracle of Orange County" because of his civic activism and desire to help those less fortunate than himself. Brantley Slaughter, 78, constant champion for 'the little guy'
Linda Florea
Orlando Sentinel Staff Writer
January 14, 2009
Community activism brought out the best in Brantley Pate Slaughter. Orange County schools, fire stations, parks and individuals all benefited from his energy. He was known as the unofficial "mayor of Orlo Vista" throughout that little community just west of Orlando -- the person to consult when you needed help dealing with a government agency or official. "He always championed the cause of the little guy -- he'd expose stories of people who got mowed down by overbearing government, and he'd keep at it until he got the result he wanted," said Orlando Sentinel columnist Lauren Ritchie. "For Brantley, right was right and wrong was wrong, and he didn't care who got in the way." Slaughter died Jan. 6 from a heart attack. He was 78. An Orlando native, Slaughter worked with electronic equipment during a hitch in the Army. Later, he worked as an engineer at an Orlando radio station that evolved into what is now WKMG-Channel 6, helping it make the transition from radio to TV. Charlie Bibber, another Orlo Vista resident, said he thinks Slaughter's activism was spurred by the Orange County School Board when it sought to take his home for the construction of Valencia Community College on Kirkman Road. Lawyers came at Slaughter with condemnation lawsuits, but not until a Valencia trustee asked what he wanted was a deal reached. Slaughter promoted community parks and better schools and lobbied for street lights and sidewalks. He and his blue truck were a daily sight at the neighborhood Publix, picking up food to deliver to the needy and elderly. He was happy to support other causes, too, and was well-known in nearby Pine Hills and farther north in Apopka. Until health problems made it too difficult for him, he and his wife, Wauneeta, would travel to Kissimmee on Saturdays to share ice cream with children at "Give Kids the World." In the mid-1970s, he operated two community newspapers that he wrote and edited from home and often delivered himself. "If they [politicians] were doing something that was not quite right, it would be in the paper," said Bibber, who knew Slaughter for more than 30 years. "He tried to keep people honest." Slaughter regularly attended school board and Orange County Commission meetings, and when he concluded that a particular politician was doing the right thing, he often helped out with the official's re-election campaign, regardless of party affiliation. "A lot of people sit around and complain to themselves and neighbors about what is wrong, and too few people roll up their sleeves and do something about it," said former county Commissioner Teresa Jacobs, who served from 2000 to 2008. "His purpose in life was to try to find a way to help other people. People like that always make a difference." And when Slaughter found a cause, he was dogged in his efforts "Brantley was as persistent as he was ornery. He didn't care how important someone thought they were or how small they thought his issue was," said Sentinel columnist Scott Maxwell. "If Brantley thought a U.S. senator or lieutenant governor could help him get Orlo Vista kids another ball field, he'd try to track them down -- and usually didn't quit until he did. "I remember one time, years ago, when Brantley called and I could hear beeps in the background, and people ordering him to hang up the phone," Maxwell said. "Turns out it was doctors. Brantley was in the hospital -- literally moments away from surgery and with the sedatives starting to take effect. But he told the docs he had to get out the word about problems at a school-crossing zone right then -- in case he never woke up."
In addition to his wife, Slaughter is survived by two sons, David Slaughter of Orlando and Mike Slaughter of Ontario, Canada; daughters Sue Slaughter of Orlando, Colleen Moore of Lancaster, Ky., and April Emigh of Birmingham, Ala.; nine grandchildren; and eight great-grandchildren.
Linda Florea can be reached at lflorea@orlandosentinel.com or 407-420-6063.
Copyright © 2009, Orlando Sentinel

Greg Galloway Remembers Brantley Slaughter
Brantley Slaughter passed recently. Greg Galloway talks of his memories of Brantley.
Brantley was our engineer at WORJ-AM 1270 and WORJ-FM 107.7 back when I was working at both stations in 1968-1970. He was a very nice guy and a great engineer. I remember one time we were having problems with our control board at the FM station in Winter Garden (license was for Mt Dora). The tower was so close to the building that it was causing problems with the sound. Brantley fixed the problem by covering the entire control room with copper mesh wire. That meant taking down all of the wall and ceiling panels. It was a mess. The room was about 10x10 and the room next to it was about the same size that held the transmitter and the bathroom. That was one small station. The tower was just a few feet from the building and it was very tall. Long since gone but my memories of Brantley and the stations live on.
Ercelle Smith 4-18-00
The Tampa Tribune April 22, 2000
PLANT CITY - Albert Ercelle Smith, a local radio station owner and Florida Strawberry Festival board member, dies. Civic activist, Florida Strawberry Festival board member, local radio station owner and on-air personality, Albert Ercelle Smith died Tuesday, April 18, 2000. Smith, a 68-year-old native of Plant City, passed away at his home, said one of his daughters, Debbie Heaton. "Dad had been extremely ill for years," Heaton said. "But he was able to be in his home and to be in his yard that day." Smith, 68, is survived by his wife, Doris; his son, Clay, also of Plant City; two daughters, Heaton of Plant City and Janice Holloway of Lakeland; a sister, Vonelle Miles of Plant City; 11 grandchildren and five great-grandchildren. Along with Al Berry, Smith owned and operated WPLA(-AM 910), Plant City's only radio station. "But I think it was more of a brotherly bond than a business bond," said Berry, also a member of the Florida Strawberry Festival Association's board of directors. Smith started working at WPLA in the late 1960s, according to Heaton. Smith's father, William, founded the station in the early 1950s "with the intent of a gospel station, to spread God's word," Heaton said. In later years, the station added country music to its format and a popular local talk show called "This n' That," according to Berry. The show ran between 8 and 10 a.m. on weekdays for almost 20 years in the 1970s and '80s, Berry said. Heaton recalled the show had a very casual, informal tone, well-set for a small agricultural community. "People called in and they shared their thoughts," Heaton said. "They traded and sold things on the air." Often, Smith would use the show as a pulpit to let residents know when a neighbor was in need and what they could do to help, Berry said. "He was always there if somebody got burned out of their home or something like that," Berry said. "He spent a lot of time helping people and he did it with a lot of vigor. He was very intense about what he did." Smith and Berry sold the station in 1987. The new owners changed its call letters and relocated the station to Tampa. In 1988, Smith joined the Florida Strawberry Festival Association as an associate director, said Patsy Brooks, general manager for the annual festival. Five years later, Smith became a member of the Florida Strawberry Festival's board of directors, Brooks said. "He worked on the steer show committee and he was chairman of the "Organic Olympics,' the rooster crowing and the milking contests," Brooks said. While hosting the "Organic Olympics," a cow chip throwing contest at the festival, Smith liked to inject his own brand of humor as errant chips occasionally flew into the audience. Smith even provided the chips from his farm in Wesley Chapel. In addition to his work at the radio station and the strawberry festival, Smith was an elder at the Plant City Church of Christ at 315 N. Wilder Road. In 1992, he was named Plant City's Citizen of the Year, an award given to one citizen in recognition for contributions to the community. Other winners include the late City Commissioner Sadye Martin, and Smith's on-air partner, Berry. "He did an awful lot of good for this community and he is going to be missed," Doris Smith said.
WLBE Radio Manager Gene Smith Dies
Orlando Sentinel August 07, 1993 From Staff Reports
Leesburg-Longtime radio manager Eugene F. ''Gene'' Smith passed away Thursday. He was 57. A native of Baltimore, he worked in radio in Maryland, then North Carolina before coming to Leesburg's WLBE-AM 790 in 1978. ''He knew more about radio than anyone,'' said Esther White, a semi-retired 43-year veteran of the station. ''He was a great guy, a good friend, honest and aboveboard,'' said Jim White, sales manager. ''He was a good guy to work for,'' said Esther White. ''I've seen some doozies come through here,'' she said. ''He knew programming, engineering, sales, everything.'' Smith lived at 800 Mary Sue St., Fruitland Park, with his wife. He was a member of South Street Church of God. Survivors include his wife, Mary J. Caldwell-Smith; daughter, Gena Heilman, Clarksville, Tenn.; parents, Mr. and Mrs. Robert L., Leesburg; one grandson. Page-Theus-Blanchard Funeral Home, Leesburg.
Editors note: Gene was also Vice President/General Manager-WHOF, Inc. owners of WHOF-AM 1320 and was a partner in the ownership of WHOF-AM 640.
Musician, broadcaster

Jarvis Smith

dies at 34
Apr 10, 2015 By The Daytona Times Staff

Jarvis L. Smith, a well-known organist and broadcaster who spearheaded the construction of Daytona Beach's latest FM radio station, died suddenly on April 6. He was 34. A determination of the cause of his death is pending.
Child entrepreneur
Born July 15, 1980 in Daytona Beach, Smith is the great-grandson of Dr. Mary McLeod Bethune, the founder of Bethune-Cookman College (now University). Family members say that at 6 years old, Smith had a lemonade stand on his grandparents' front porch. Even as a child, he loved working for himself. A 1998 graduate of Seabreeze High School, Smith studied business administration at Keiser University in Daytona Beach.
Worked at WPUL-AM
Smith was introduced to the inner workings of the radio industry while working at

WPUL-AM 1590

in the 1990s. "He filled for Daytona's 'First Lady of Gospel,' Mattie Howard, and our other gospel DJs on the few times they couldn't come in," remembered Daytona Times Publisher Charles W. Cherry II. "I was surprised that Daddy (the late

Charles W. Cherry, Sr.) would let such a young man on the air on a consistent basis. But Jarvis was dependable, had a good radio voice, and was easy to work with. Eventually he had his own four-hour gospel music show."
Great musician
But Smith was probably best known for his skills as an organist. He was nationally known as "the B3 Prophet" because of his gift for playing the Hammond B3 organ. "If he could hear it, he could play it," said his aunt, Dr. Evelyn Bethune. Smith also played for nationally known gospel artists, including Marvin Sapp and John P. Kee, among many others. He served as an organist or minister of music for a number of Central Florida churches, including Tubman-King, Hope Fellowship, Mount Carmel Baptist, Revival Temple, Calvary Temple of Praise, New Bethel AME, and Greater Trinity Baptist. At the time of his death, Smith was a member of Fresh Breath International Worship Center in Orlando, where he served as minister of music under Pastor Daniel Ings.
Wife, kids, business
As a younger man, Smith held a series of jobs as a school bus driver, a sales marketing manager in the auto industry, and a call center operator before finally starting his own business. In his personal life, he moved to Orlando and married the former Andrea Miller in 2004, and they started a family. In 2009, Smith founded Rhema Media, Inc., and began broadcasting Joy Gospel Radio on the Internet. In 2013, he formed a non-profit corporation, Rhema Broadcasting, Inc., with the goal of establishing a low-power FM station in Daytona Beach that would play gospel music 24 hours a day. That dream was realized on Dec. 8, 2014 when the Federal Communications Commission granted Rhema Broadcasting a construction permit to build the station and put it on the air.

WAIG(-FM 106.3), known as

Joy 106.3 FM, began broadcast operations in Daytona Beach in January 2015.
Difficult loss
"This is such a tragically huge loss for his family, especially his wife and children," Cherry II acknowledged. "It's a great loss for the community, too. Jarvis had the experience and the work ethic necessary to make a 24-hour, community-oriented gospel station a success. I hope the community will rally around the family, and that the station's leadership works to make WAIG the success Jarvis knew it could be."
Smith is survived by his wife of almost 11 years, Andrea Miller Smith; daughter Ayanna, age 8, and son Amari, age 5; his mother, Sara Bethune Smith and father Andy Barron; brothers Le'Nard and Christopher Harold; sister Julia Barron White (Gaston); mother in-law Carolyn Miller and father in-law Roosevelt Miller; aunt Dr. Evelyn Bethune; uncles Hobson Bethune (Muriel) and Robert Bethune (Terrie); and a host of other in-laws, nieces, nephews, cousins and friends. A wake will be held Friday at 6 p.m. at The Hope Church of Orlando, 3032 Monte Carlo Trail, Orlando. Homegoing service will be held April 11, 1 p.m. at the Master's Domain Church of God In Christ, 511 Fremont Ave. Gail & Wynn's Mortuary, Inc., 1300 Bruton Blvd., Orlando, is in charge of arrangements.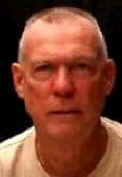 The People's Weatherman remembered: Longtime WESH meteorologist Marty Stebbins dies at 81. Aug 30, 1939-Aug 4, 2021
Everybody loved former WESH-Channel 2 meteorologist Marty Stebbins, according to his friends and former colleagues. "It didn't matter age, gender, creed, color — everybody felt like they knew Marty personally," said Tom James, Stebbins' friend and former WESH colleague. "He wasn't the cardboard cutout talking head in a fancy suit TV guy. He was a very affable everyman. Marty was 'The People's Weatherman." Whether a colleague was nervous about a cross-country move, a friend needed a ride back and forth to a Daytona Beach mechanic or a local group requested his presence at an event, Stebbins was there to help. "He dropped what he was doing immediately and came to your aid, whatever it was," said his longtime friend and former WESH co-worker Ricky Scarwid, who visited Stebbins every Wednesday. "He'd always go out of his way to help somebody." Stebbins died at age 81 on Aug. 4 in his Altamonte Springs home with his wife, Rosie Zimmerman, and Scarwid close by. "Marty the life of the party. He just was so smart and so witty, funny, vivacious," Zimmerman said. "He left a big hole in my soul. I really feel like something is missing."
Stebbins began his Central Florida radio career in 1967. He worked for WHOO-96.5 FM, playing classical music from 10 p.m. to midnight and went right over to WHOO-990 AM playing rock 'n' roll music until 6 a.m., according to cflradio.net. After he wrapped up those shifts in Pine Hills, he'd trek to Apopka to play six hours of religious tapes for WTLN-1520 AM. He later worked for WKIS-740 AM. In November 1969, he made the move from radio to TV, working for WDBO-Channel 6 (now WKMG) as a reporter. From there, he relocated to Houston in 1977 for a reporting and weather position at KHOU-Channel 11. Missing Central Florida, Stebbins applied for a job at WESH in 1988 and told then-WESH director Steve Ramsey, "If you don't hire me, it'll be the biggest regret of your life," WESH reporter Greg Fox recalled with a chuckle. And so, Stebbins' 17-year run at WESH commenced. He brought a lot of fun to the set, often dressing up in everything from bunny ears to Santa hats to promote events or causes mentioned during the "Marty's World" segments of his weekend broadcasts. "He wanted to be the character in the moment so that the people at home got the visual as well as the information," Fox said. "There are very few people who move the needle in a business that has so many on-air people, and Marty moved the needle in this market. And that to me, made him a media treasure in Central Florida." A University of Central Florida graduate, Tom James was the beneficiary of Stebbins' mentorship when he landed his first job out of school as an associate producer at WESH. "He was always a mentor to me and to many young people in the TV business, simply by way of making them feel like they were an important part of the team," James said. "It didn't matter who you were — so anybody from the top guy all the way down to the fresh faces — Marty treated everybody equally." He brought a lot of fun to the set, often dressing up in everything from bunny ears to Santa hats to promote events or causes mentioned during the "Marty's World" segments of his weekend broadcasts. "He wanted to be the character in the moment so that the people at home got the visual as well as the information," Fox said. "There are very few people who move the needle in a business that has so many on-air people, and Marty moved the needle in this market. And that to me, made him a media treasure in Central Florida." Throughout his career, Stebbins not only cared about his work but also his co-workers. When James got his first sportscasting job in a small Virginia market, Stebbins made the trek to Charlottesville to surprise him. When a WESH colleague moved to Los Angeles, Stebbins went with him to ensure he was properly settled. "He was one of the most personable people that I have ever had the pleasure of working with because he didn't just come in, punch the clock and do the job," Fox said. "He came in to make sure that everybody around him was doing good, and if they weren't, you know, he tried to help them out." Later at WESH — and until his retirement in January 2005 — he took on the "Iron Man Shift," in which he worked the sunrise, noon, 6 p.m. and 11 p.m. broadcasts for a total of 40 hours in two days. "I can't imagine how he survived with those shifts," said Scarwid. "Then he would take off ... to New York or drive to Houston. ... He was just always on the go." Stebbins loved to travel. He visited 40 countries — his favorite places were South America and Key West, according to Scarwid. He was a car guy who enjoyed driving his 1949 Ford Woody or putting the top down for a cruise in his "red sled," the Corvette. "He was so easy to travel with," Zimmerman said. "He was the love of my life, he was my companion." He also cared greatly for his community, attending many events throughout the region. "He would go to these events and just be swarmed by people because, you know, he was so much of an everyman, and people loved him," James said. "If Marty decided he wanted to run for mayor of just about any town in Central Florida back in the day, I'm pretty sure he could have won by a landslide." James said he'll miss the man he calls "the real deal." "Marty was a passionate guy that had a true, real heart," he said, "that really sets Marty at the top of the list in Central Florida news history." Zimmerman said she will miss his laugh, wit and compassion the most. "He would do just about anything to help his fellow human being, never expecting anything in return," Zimmerman said. "He was the most selfless person."
Carole Smock
Carole Smock (Faulkingham) 76 of Orlando, passed away Sept. 28, 2010. An advertising Manager for

WHOO-AM 990,

WLOF-AM 950

and

WLOQ-FM 103.1

radio stations. She was on the Board of Directors for International Fund for Animal Welfare. She is survived by her husband of 58 years, James D.; daughter Susan (Rob Blair) of Orlando; grandson Byron (Alisha); sister Marilyn (Martin) Viator; nephew Martin; niece Joan of Gloucester, MA; niece Carole (Trish) of Revere, MA. Carole is predeceased by her parents Berton and Mary, and a nephew Raymond Viato. She also leaves dear friends Inger and Sally, and dog Sable.

Frank Vela, Jr. aka Frank Stevens
Citrus County Chronicle on Apr. 29, 2020
Frank J. Vela, Jr., 64, of Crystal River, FL passed away April 25, 2020. Private cremation is under the direction of Brown Funeral Home & Crematory in Lecanto, FL.

Frank began his broadcast career in New York at the age of 15. Originally from Long Island, Frank worked the 7PM-Midnight shift for oldies station WGLI-AM 1290 "The Mighty 1290" in Babylon, Long Island, later moving to WMFJ-AM 1450 Daytona Beach during the 1970s. Frank later worked for WMMZ-FM 93.7 "Z93" and WTMC-AM 1290 Ocala during the late 1980s before moving to Citrus County, working as a contract engineer, with the idea of starting a radio station in that area. Once the FCC opened the LPFM filing window, The group filed for WFJV on the frequency 107.5Mhz. Originally WFJV was known as "Today's Best Music, 107.5 The Heat" and was formatted as a contemporary hit music station along with select oldies. Weekend programming consisted of public affairs and religious programs. After a year of operation, The group decided to take a different direction when the format was changed to oldies, known as "A Blizzard of Oldies, Cool 107.5". In 2005 WFJV Community Radio Group applied to move the station frequency from its original 107.5 to its present 103.3 due to a tower move and power increase from WXGL-FM 107.3, Saint Petersburg. Because of the WXGL technical upgrade, this would have caused considerable interference with WFJV's 107.5 frequency. The frequency move was approved and upon successfully moving, the WFJV format was changed to a modified "Variety" format consisting of hits from the 60s, 70s, 80s, 90s and known as "Variety 103.3".
In 2004 Frank stated..."I was determined to open my own station; in 2003 my dream came true. The FCC started a new radio service in 2000 (LPFM) and I jumped on it and now have Oldies WFJV-LP, Citronelle, Florida." WFJV, Citrus County's first low power FM radio station, began broadcast operations in 2002 with a blend of contemporary hit music and select oldies along with news, public affairs and weekend religious programming . The station was conceived by Scott Santamaria, Frank Stevens and Mary Aiuto.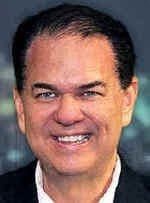 Rich Stevens 1954-2022


Born and raised in New York City, Rich Stevens got the bug for radio while still in high school. He started on-air in Tallahassee where he played Bruce Springsteen's "Santa Clause is coming to town" 62 times in a row. That got him on the front page of USA Today! After putting himself on the radar, Rich Stevens did the impossible, jump from on-air Tallahassee to on-air New York where he worked for Z-100 for one shift and was immediately recruited cross town to WPLJ radio. While in N.Y. he got into acting. His first major role was the NBC daytime drama "Another World" where played "Rich Stevens." Additional appearances included; "The Equalizer", "Tales From The Darkside-The Movie"," Dance Party Usa", "All My Children," "SNL," and "Law & Order." Rich was also an entertainment reporter on WABC-TV Ch.7 N.Y. Rich Stevens wanted to soak in the Florida sun so he moved to Orlando for 102 JAMZ. He quickly pulled another stunt... the only in studio radio interview with Magic Johnson, after Magic told the world about being infected with the HIV virus. After stops in Tampa, St. Louis and Denver, Rich returned to South Florida to host The Rich Stevens Show from 9AM-11AM! Rich Stevens was also a very successful voice over actor and new media consultant. Rich loved new technology and being ahead of the curve. He has been a graphic and web designer for more than twenty years and has been creating and developing apps for the last few years as well! Rich Stevens passed away after battling several health issues over recent years. He was 68.

Craig Allen Soldinger


Craig Allen Soldinger

62, of Orlando, died Tuesday, April 7, 2009. He passed peacefully at his home surrounded by family and friends, after a two year battle with cancer. Craig is a veteran of the U.S. Army, where he served as a Ceremonial Announcer for the White House in the "The Old Guard". He spent his career in radio broadcasting, music promoting, and mostly in the film and television industry as a writer, producer and director. He served many years as the State President of the Florida Motion Picture & Television Association and is the current President of the Florida Cast & Crew Association. Craig is survived by his beloved daughter, Laurie Saunders, his son-in-law, Scott Saunders and his three grandchildren, Ellie, Emmy and Dylan Saunders of Orlando. He is also survived by his mother, Florence Soldinger, of Orlando, his sister, Eve Soldinger of Silver Spring, MD, and his sister, Jan Campbell and brother-in-law, Alex Campbell of Rockville, MD. A memorial service will be held Friday, April 10, 2009 at 10AM at Woodlawn Memorial Funeral Home, 400 Woodlawn Cemetery Rd, Gotha, FL. In lieu of flowers, please consider making a donation in Craig's memory to the MD Anderson Cancer Center of Orlando or to Cornerstone Hospice.
Published in the

Orlando Sentinel

on 4/10/2009
Dick Sollom Passes 6-29-07
Rick (Saylor) Morgan let me know about Dick Sollom's passing.
Richard G. "Dick" Sollom passed away June 1, 2007 at age 67. Memorial Service will be held on Saturday, June 9th, 11AM, at Dove Funeral Home. Dick was born April 3, 1940 in Grand Forks, ND to George and Berget (Loyland) Sollom. He moved to Orlando in 1974 from North Dakota. He served in the U.S. Army, worked in radio as a morning talk show host, (as part of the team of Rick and Dick on WHLY-FM 106.7) and he was a technician for a prosthetic device company. Richard was a member of he Moose Lodge #2591, VFW Post #4287, Eagles Fraternal Order on Goldenrod, and the American Legion. Richard is survived by his sister Shirley Foster and her husband Porter L. Foster, Jr. of North Dakota. In lieu of flowers, should desire friends contributions may be made in Richard's name to American Cancer Society, online at www.cancer.org. Services entrusted to Dove Funeral Home, 4310 Curry Ford Road, Orlando. 407-851-1983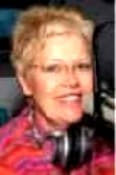 Annie Sommers Passes
Annie Sommers

(Mari Ann Sollom) has lost her hard fought battle with ovarian cancer on Monday, July 27.
Annie worked in Orlando at WHTQ-FM 96.5,

WOCL-FM 105.9,

WHVE-FM 104.1,

"Star 94.5"

WCFB-FM 94.5

and WMMO-FM 98.9. Annie Sommers (Mari Ann Sollom) was that enthusiastic, warm and familiar voice heard on the air in many cities over the last 32 years. Annie has worked in almost every capacity in radio, from music director to program director and of course on-air talent. She started her long successful career in Minneapolis in 1977, and has been entertaining listeners in Atlanta, Orlando, Tampa Bay, Pensacola and Sarasota. One of her signature shows was the widely popular

"Sunday Acoustic Brunch", which she created and aired in Orlando, Tampa Bay and Sarasota. In the course of her career, she worked with many famous artists and was a big supporter of local music artists. She also was a firm believer in giving back to the community and could be seen lending a hand and voice at various community charitable events.
James Edward Spence
Orlando Sentinel Mar. 2, 1978
51, Route 2, Williams Road, New Smyrna Beach, died Wednesday. Born in Valparaiso, Ind., he moved to New Smyrna Beach in 1975 from Fairborn, Ohio. He was a salesman for Texas Refinery Corp. and former advertising salesman for radio stations WSBB(-AM 1230) and WCCC. He was a World Wear II Navy veteran, a Lutheran and a member of American Legion. Survivors: wife, Mrs. Virginia; sons, John and Joe, New Smyrna Beach; and brothers Paul, Hobart, Ind., Robert , Wheaton, Ill., William, Warren Air Force Base, Wyo. Settle-Wilder Funeral Home, New Smyrna Beach.
Savannah Morning News, September 26, 2006
Don Sports, Sr.
Claxton - W. Don Sports , 73, an Evans County civic leader and former broadcaster, passed away September 24, 2006, at his home in Evans County, after returning from Douglas, Ga., where he attended the reunion of his 1951 high school graduation class. He attended South Georgia College and served in the U.S. Army, stationed in Ft. Lewis, Washington. He worked briefly with the Martin Theatre chain in Douglas, Eufaula, AL., and Port St. Joe, FL. Sports began a career in broadcasting in Port St. Joe and in 1959 became associated with

WCLA(-AM 1470)

Radio in Claxton. He purchased the station in 1972 and sold it in 1997. (Don also was the owner of Palatka station

WSUZ-AM 800 from 1982 to 1988.) He acquired numerous honors including, President of the Georgia Association of Broadcasters in 1977 and recognition as the GAB's 1986 Citizen of the Year. Also, he held numerous leadership positions in the Claxton First United Methodist Church and the Claxton Rotary Club, including President, and was named a Paul Harris Fellow by the Rotary Foundation of Rotary International, "for furtherance of better understanding and friendly relations among peoples of the world." Don married Ida Mae Fussell of Coffee County in 1952, when both were employees of the Martin Theatre, and she has been by his side for 54 years. Survivors: his wife, Ida Mae Sports of Claxton; one son, Donald Sports, Jr., of Macon; one daughter and son-in-law, Sandra Toler and Bob Dellaposta of Nashville; one grandson, Clint Toler of Nashville; a brother and sister-in-law, Joe and Dee Sports of Conyers; one sister and brother-in-law, Ann and Jasper Messmore of Dunwoody; and several nieces, nephews and cousins.

William H. "Bill" Stamper


By Nicole A. Willis, Orlando Sentinel


Bill Stamper

talked for a living as a sports announcer and talk-show host for

WDBO-AM 580, but he also had other talents his listeners may not have known about. He was an accomplished singer and bowler and an amateur poet, and he did impressions, too. "He had an excellent and varied skill set," said his son, Bill, who then attempted to do his father's Count Dracula impression. The younger Bill said his father's impressions sometimes made their way onto his radio show. Stamper, of Orlando, died Tuesday of heart failure. He was 88. Stamper sang in churches throughout his life, including the Reformation Lutheran Church in Orlando, where he was a member. He gave singing lessons in his native Philadelphia before moving to Orlando in the early 1960s. A job offer from WDBO brought Stamper and his family to Central Florida. With a combined 46 years on the air in Philadelphia, Jackson, Miss., and Orlando, Stamper reported on local and national sports with panache and expertise, said broadcasters who remembered him. He served as WDBO's sports director from 1967 until his retirement in 1991, and for most of the 1970s he was co-host of a sports call-in show. Starting in 1980, he delivered WDBO's morning "drive time" sports reports, his own commentaries and live reports from events such as the Tangerine Bowl, now the Capital One Bowl. Stamper was a radio broadcaster when radio meant more to sports lovers, said

Wayne Weinberg, former news director of WDBO. Before the Internet and smart phones, people relied more on radio for scores. "He was absolutely brilliant," Weinberg said. "He was to the newsroom what Wikipedia is today."

Scott Anez, the current WDBO sports director, filled Stamper's shoes when he retired. During the year before his departure, Stamper took Anez to practices at high schools, UCF and Rollins College and introduced him to key sources. "He was the greatest mentor I could've had," Anez said. "It [radio] is a biz that can weigh you down some, but he always had an encouraging word and smile." What pushed Stamper to retire was his aversion to waking up early. His job required him to get up at 3:30 a.m. every weekday. "He used to have an electric shaver waiting for him at his desk, and we'd hear it going off and on in between him typing on his typewriter," Anez said. Stamper passed along his passion for sports to his three children-especially to his oldest son, Bill, who coached the Oak Ridge High School girls track and field team for 31 years. Christopher and Robin, Stamper's two younger sons, live in Orlando and are sports aficionados as well. Christopher, a physical therapy assistant, is a football and basketball fan. Robin, who followed in his father's musical footsteps and earned his master's in piano from the Julliard School, likes professional tennis. "He was our biggest fan," the younger Bill said. Stamper also is survived by his wife, Blanche; five grandchildren; and two great-grandchildren. A Community Funeral Home & Sunset Cremations, Orlando, is handling funeral arrangements.


Copyright © 2011,

Orlando Sentinel

Julian Stenstrom
THE ORLANDO SENTINEL - May 28, 1994
Author: By Gary Taylor of The Sentinel Staff
Julian Lovejoy Stenstrom, who witnessed much of Sanford's sports history as he reported it through newspaper and radio, died Friday, May 27, 1994 of heart failure. Stenstrom, 74, 2200 Cordova Drive, was born in Sanford and was a descendant of one of the city's pioneer families. At 16, Stenstrom was a sportswriter for the Sanford Herald and worked there until his National Guard unit was activated in 1940. After the war, he was the first sports director for WTRR-AM 1400 radio in Sanford. Stenstrom also worked as the Sanford Herald newspaper sports editor and earned a bachelor's degree from Stetson University. Stenstrom served as executive secretary of the Florida Baptist Foundation before being reactivated for the Korean War. He was instrumental in bringing the Southern Baptist Convention to California in 1952 and for 14 years was executive secretary of the California Baptist Foundation. Stenstrom served three terms on the Sanford City Commission.
William A. Stipsits
Bill was a veteran of the United States Air Force, and a past member of Ormond Beach Rotary, the Daytona Beach Chamber of Commerce, the National Association of Broadcasters, the United Way and a variety of other civic organizations during his career. Before his retirement he was the director of the Daytona Beach News-Journal InfoNet Services. Prior to working at the News-Journal he enjoyed a long career in radio broadcast management at WROD-AM 1340 Daytona Beach as well as WXVQ-AM 1490, Deland, Orlando, and Ohio which spanned more than 30 years. Bill was a life long St. Louis Cardinals fan.

Alex Louis Grassi, Jr. "Alex Stone"
(Dec 15, 1949 - Aug 6, 2013)
Alex Louis Grassi, Jr., 63, of Springfield, passed away in his home on Tuesday, August 6, 2013 following a short illness. Alex was born in Fort Scott, KS, and in his early years the family lived in Springfield, Kansas City, Euliss, TX, then settled in Moore, OK for many years where Alex graduated from Moore High School in 1968. After high school Alex enrolled in radio school and then spent his working years behind a microphone as a disc jockey known as "Alex Stone". Alex had a great career which took him many places. His "Alex Stone" voice, which had a fantastic sound to it, was heard in many different cities, including Oklahoma City, Joplin, MO, Appleton, WI, Boston, MA, Orlando, Fl (at

WLOF-AM 950), and of course he was heard for many years in Springfield, MO. During his time as a "DJ" he met a variety of people, including many celebrities. Alex was preceded in death by his Father, Alex Louis Grassi, Sr., and an infant brother, Louis Frederick Grassi. He is survived by his Mother, Ivadell Cobb Grassi of Springfield, Aunt, Joanne Grassi of Fort Scott, Ks, and a large family of cousins all in the Springfield and surrounding area. Alex is also survived by many dear and special friends that he found along life's journey. Graveside inurnment will be Tuesday, August 13, 2013 at 1:00 p.m. at Rose Hill Cemetery, Willard, MO. under the direction of Greenlawn North Funeral Home. No visitation is planned. Online condolences can be made to

www.greenlawnfuneralhome.com.