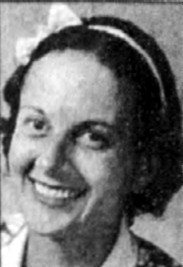 Victoria Raymond was a radio pioneer. Born on June 29, 1903, her passion was always broadcast radio. She's was a resident of Brevard County for 63 years, and on Jan. 4, 1956, co-founded WMEG-AM 920 with A.V. "Chick" Catterton, the former general manager at WMMB-AM 1240. The radio station's call letters later became WMEL-AM 920. At a time when women were rarely in the business, she was making huge strides in a male-dominated industry. Raymond and was as a co-owner and disc jockey. She and her parents, John and Anne Martin, were winter residents who started coming to Melbourne in 1923. In 1940, she moved to Melbourne after graduating from Cornell University and landed her first job at the Melbourne Naval Air Station in 1941. In 1948, Raymond became acquainted with John Turner and others who were involved in starting Melbourne's first radio station, WMMB. She was hired to answer the telephones, among other small tasks. By the end of the year, she had become the advertising director for the station and, in time, became program manager. By 1955, Raymond and Catterton decided to start their own radio station, and in 1956, WMEG came to be. In January 1961, Raymond and Catterton changed the station's call letters to WMEL to give it a broader appeal in Brevard county. Ms. Raymond died at age 100 in 1993.

Victoria Martin Raymond
Victoria Martin Raymond, 100, passed away peacefully in her sleep on Thursday, October 9, 2003. Although Victoria was born and raised in New York, her family wintered in Melbourne starting in 1923, and moved to Melbourne permanently in 1940. In 1948, Victoria became the first woman advertising director and program manager for WMMB, Melbourne's first radio station. She is credited in making WMMB one of the top radio stations during the 1950's. In 1955, she and Chick Catterton started their own radio station named WMEG(-AM 920) (after Melbourne Eau Gallie), later named WMEL Victoria was a strong willed and determined woman. She was adamant about being independent, staying in her own apartment until age 95. She was preceded in death by her husband, Guy Raymond. Funeral services will be held at 2 p.m., Monday, October 13th at Holy Trinity Episcopal Church in Melbourne. South Brevard Funeral Home is in charge of arrangements.