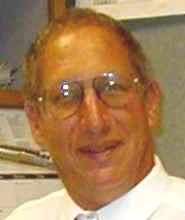 Dave Wahl is from Irondequoit, New York. "It is a small town of about 60 thousand people," Dave said. "It is a suburb of Rochester, New York." He started out in the newspaper business back when he was in high school. He was the sports editor for his high school newspaper. He later did some work for The Rochester Democrat and The Chronicle. There he worked with writers who would later go on to USA today and Sports Illustrated. Dave graduated from the University of Detroit with a degree in communications and went on to work for WXYZ in Detroit as an engineering assistant. He then landed the job as news director at WDRQ-FM 93.1 in Detroit. After leaving there, he went back to New York to work at WHAM-AM 1180 in Rochester. Dave came to Florida in 1982 to work for WNFI-FM 99.9 in Palatka. Dave joined WDBO-AM 580 in 1988. Dave lives in New Smyrna Beach and is an avid swimmer.





Long Time WDBO Reporter Retires 4-26-13
Dave Wahl, reporter for WDBO for the past twenty five years, has retired. Dave moved to Florida from Detroit in 1982 and began reporting news in Orlando in 1988 at WDBO-AM 580 and made the transition to WDBO-FM 96.5. While at WDBO, Dave was a winner of Associated Press and regional news awards.

Dave Wahl's Final Newscast 4-26-13 (Courtesy of Tim Steward)