Pete Forgione Biography
WABR WHOO WLOF WFTV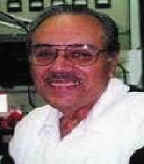 Pete Forgione, is a New Jersey native. Pete's Florida radio career began at WABR-AM 1440 under the name of Pete Lazar. In 1962 Pete moved to WHOO-AM 990, at the time, playing "Top 40", as the original Peter Jay. In 1962 Pete expanded his career when he joined WDBO-TV Channel 6 (now WKMG) in Orlando as a booth announcer. While at WDBO-TV Pete went on to become "Mister Music" on "Romper Room with Miss Nancy" (Nancy Stillwell was also the first female TV reporter in Central Florida). Pete also did the weather on the 11 p.m. newscast. Later he moved to WFTV-TV Channel 9 and hosted the afternoon "Money Movie". Later Pete hosted the morning "Dialing for Dollars" movie (where you could win cash while watching a movie). Pete also was on hand to broadcast the opening day of Walt Disney World as well as the opening of EPCOT. Pete also was the co-anchor of "Sunrise Jubilee" with another Orlando TV pioneer, Bill Berry. While Pete was on active duty with the Air Force, in Orlando, he worked at both WHOO-AM 990 and WLOF-AM 950 as the original Peter Jay before moving over to TV. Pete retired in 2006 after 14 years at KWXY-FM 98.5 in Palm Springs California.



In the spring of 2007 Pete moved back to Pennsylvania where he is enjoying his "retirement" - although he is still doing occasional voice-over work, most of his time is spent taking it easy and spending time with his son and grandchildren.

Here's Pete in a spot for the "Dialing For Dollars Movie" on WFTV Channel 9 TV
courtesy of Dick Camnitz