WXXU History
WRKT drops golden oldies for gospel


By Sarah Randall
Florida Today
May 3, 1988
The doo-wop sounds of golden oldies on Cocoa's WRKT Radio, AM-1300, will change at the end of the month to gospel. The station, purchased by Champion Broadcasting of Orlando for $325,000 in March, has changed its call letters to WXXU and will make the musical format change on May 31, according to Champion Broadcasting Vice President Jane Duncklee. Duncklee called the purchase price "a bargain" and said gospel music is growing in popularity throughout the South. Guy Gannett, WRKT's former owner, wanted to purchase WKIS radio in Orlando and had to give up the Cocoa station in order to meet government requirements, she said. The Federal Communications Commission prohibits a company or individual from owning two AM radio stations in the same market. WXXU will be Champion's second Florida station. The company moved into the Florida market a year ago after purchasing WXXO(-AM 1600), a gospel station in Orlando. WXXU broadcasts cover an area from New Smyrna Beach to Fort Pierce during the day. According to Duncklee, none of the station's 10 employees have been terminated because of the change.

Radio format change on hold
Florida Today
Jun. 1, 1988
Cocoa's WXXU radio, formerly WRKT AM-1300, has decided to delay its plans of changing from golden oldies to gospel for at least a few weeks, according to Jane Duncklee, vice president of Champion Broadcasting, which owns WXXU. Duncklee had said the change would take place at the end of May, but plans were delayed in part because the station is installing some new electronic equipment. WRKT was purchased by Champion Broadcasting of Orlando in March and later changed its call letters to WXXU, which broadcasts over an area from New Smyrna Beach to Fort Pierce during the day.

Gospel radio hits the air in Brevard


By Rita Elkins


Florida Today
Oct. 24, 1998
Professional players are wrapping their radio hearts around a long-slumbering vision in Brevard County: a full time gospel radio station serving the African American community. Several have come and gone over the years, unable to attract the revenue needed to keep a niche format on the air. But this time, a company with a proven track record is taking to the local airwaves. RAMA Communications, owner of WOKB 1600AM in Orlando, has taken over one of the Space Coast's most historic dial positions: WXXU 1300AM in Cocoa. Back in the 1960s, 1300AM was known as WRKT and was the only station in town playing Top 40. Through several format and ownership changes in the 70s, the Cocoa-based 5,000-watt station kept up with commercial FM's growth by offering country music during the Urban Cowboy craze, then Classic Hits on the leading edge of the retro trend in the 1980s. After struggling through the '90s with a string of owners and several periods off the air, 1300AM found core support in Central Brevard's sizeable African American community. RAMA Communications plans to capitalize on that and expand its influence throughout the county, says Steve January, station manager. A 20-year veteran of radio broadcasting, January envisions a 24-hour format providing solid gospel music and community information. Of course, that takes staff and that takes money, so that will take some time. Meanwhile, "we're here to serve the community with gospel programming from 6 a.m. to 5 p.m. Monday through Friday, Saturday from 6 a.m. to noon, and all day on Sunday," says January. "We are committed to make a positive change for this whole station. We're here to stay." Howard Lewis, also known to his percussion fans as Xhabbo, promotes WXXU 1300AM as "Gospel 13" and hosts The Community Affairs Broadcast from 3:30 to 4 p.m. Sunday. During the program, Lewis interviews representatives of key civic and social groups such as Child Care Association, Brevard Cultural Alliance, and PREVENT! of Brevard. For information on WXXU AM1300, call 636-2060.

Names In WXXU History
Jane Duncklee-1986-Vice President-Champion Broadcasting of Florida



Jeff Allen (Cassell)-1986-1989-Program Supervisor/Mornings-Guy Gannett Publishing Co./Champion Broadcasting of Florida

Bio

graphy








Denise Moore-1988-Champion Broadcasting of Florida
Mathew Hoffman-1993-President-Rama Communications
J.D. Ricci-1993-General Manager-Rama Communications
Pedro Sanchez-1993-Program Director-Rama Communications



Jay Waggoner-1993-Chief Engineer-Rama Communications

In

Memory
Pastor Sylvester V. Jones-1996-1996-"Power Talk"-Rama Communications
Cardell Randle-1996-1996-Co-host "Power Talk"-Rama Communications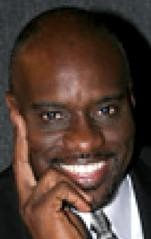 Steve January-Station Manager-Rama Communications
Cleo Sears-2001-Lease holder/General Manager
Cheryl Sears-2001-Lease holder



Max Johnson-News Director-Champion Broadcasting of Florida