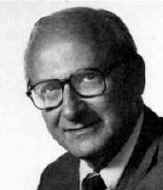 Phil Eberly


Philip

K.

Eberly, 87, died at 11:23 p.m., on Sunday, August 2, 2009, at York Hospital. He was the husband of Lois (Bentzel) Eberly, to whom he was married April 16, 1949. A memorial service will be held in the John Calvin Memorial Chapel, of First Presbyterian Church, York, on Thursday at 11 a.m. There will be no viewing. Family and friends may call one hour prior to the service. Officiating will be his pastor, the Rev. Dr. John E. Morgan. Mr. Eberly was born in Yoe, the son of the late Roy and Cora Eberly. In addition to his wife, he is survived by a son, Michael; and a grandson, Jeremy. He was preceded in death by a son, David; and a brother, John

. He was a long-time member of First Presbyterian Church, York, where he participated in various ministries and activities. A life-long employee of Susquehanna Communications, Mr. Eberly was Vice President/General Manager, WSBA(-AM 910, York, PA and in 1971,

Interim General Manager at

WKIS-AM 740, Orlando), and later a Vice President/Corporate. He also served in various civic, professional, and business organizations. Educated at West Chester University (formerly West Chester State Teachers College), and the Graduate School of Arts and Science, University of Pennsylvania, Mr. Eberly was a former member of the Adjunct Faculty, Elizabethtown College, where he taught in the Business and English departments. In the early 1990's, he was appointed to the staff of the Library of American Broadcasting, at the University of Maryland, where he worked for several years on the Oral

History Project. As a free-lance writer, Mr. Eberly's articles appeared in the New York Times, Washington Post, Philadelphia Inquirer, Philadelphia Bulletin, Pittsburgh Post Gazette, Baltimore Sun, The Evening Sun, Apprise (now Central PA), Variety, Advertising Age, Broadcasting & Cable, and other trade papers. The company history

he wrote, Susquehanna Radio: The First 50 Years, a 358 page work, was published privately in 1992. Prior to that, he had written Music in the Air: America's Changing Tastes in Popular Music, 1920-1980 (Hastings House Publishers). During World War II, Mr. Eberly was a commissioned officer in the U.S. Army Corps of Engineers, serving

in the European and Pacific Theaters of Operations. Burial will be at the convenience of the family. The LeRoy R. Leber Funeral Home, Inc., York, is in charge of arrangements. Memorial contributions may be made to First Presbyterian Church, 225 E. Market St., York, PA 17403.

Published in York Daily Record & York Dispatch on Aug. 4, 2009
Alan Robert Ecklund


Orlando Sentinel Thursday, March 15, 2012
ECKLUND, ALAN ROBERT, 83, of Longwood, went to be with his Lord and Savior with his family at his side on March 13, 2012. He was a resident of Spring Valley for 32 years before moving to the Village on the Green in 2003. He was born in Chicago, Illinois to Clarence and Alphia Ecklund. He is survived by his wife of almost 62 years, Dorothy H. Ecklund, the love of his life. He also leaves behind his son Alan Robert Ecklund, Jr. and wife, Lisa, of Houston, TX; daughters Dr. Wendy E. Lambert of Charlotte, NC and Nancy E. Qualls and husband Steve of Oviedo, FL; eight grandchildren and four great grandchildren. In his last conversation with his wife, Alan said his greatest accomplishment in life was his family. Alan graduated from Northwestern Univ. in 1950 where he was a member of Alpha Delta Phi and received his US Naval Commission as a Supply Officer, serving during the Korean War. Alan then had a successful career in advertising sales at American Home and LIFE magazines and at

WDBO

Radio. He then became a financial planner/consultant, affiliated with Certified Financial Group in Longwood for 20 years before his retirement. A memorial service will be held Thursday March 15th at 10:30 AM in the Longwood Room at the Village on the Green in Longwood. In lieu of flowers, donations may be made to the Brede/Wilkins Scholarship Fund. (Make checks payable to Lifespace Foundation with memo Brede/Wilkins Fund. Send to Village on the Green, 500 Village Place, Longwood, FL 32779.)
Andrew M. Edwards


The Tampa Tribune




Jun 20, 1956


Andrew M. Edwards, Former Legislator, Dies At Gainesville
GAINESVILLE, June 19 (Special) Andrew M. Edwards, 73, a resident of Gainesville since 1911 and a former member of the Florida Legislature, died in a hospital here today after a long illness. While serving in the legislature during the late 1920's, Mr. Edwards was Instrumental In having radio station WRUF(-AM 850) established at the University of Florida. He was connected briefly with the Gainesville Daily Sun when he first came here and later with the former Gainesville News. A native of Milledgeville, Ga., he was educated at Georgia Military Academy and at Georgia School of Technology. He was a member of the First Presbyterian Church, and was a Mason and a Shriner. . ' . Survivors include his widow, Mrs. Irene Edwards; a daughter, Mrs. Ned H. Scot, Gainesville; a son. Dr. Harry Edwards, Ocala; two sisters, Mrs. Charley Broun, Athens, Ga., and Mrs. Sam Patterson, Milledgeville; a brother, Jack Edwards, Milledgeville, and six grandchildren.

Mickie Edwardson

dies; helped found WUFT-FM
The former professor worked at WUFT-TV, helped start the radio station and was a film critic for The Sun
By Nathan Crabbe Staff writer
Published: Tuesday, May 18, 2010 at 6:01 a.m.

A retired University of Florida journalism professor, who started at UF's (The University of Florida's) public television station in its early years and helped launch the university's public radio station, has died. Mickie Edwardson, 80, died Saturday in Gainesville following complications from an accident. She retired in 1994 after 38 years with UF but continued to stay involved with the College of Journalism and Communications and the radio station as a contributor and fundraiser. "She was a great friend. She was a mentor to students and faculty for many decades," said Dave Ostroff, chairman of the college's department of telecommunication. Edwardson started as a producer-director at WUFT-TV soon after it began in 1958 and programmed classical music for

WRUF-FM 103.7

before working toward the creation of the university's public radio station,

WUFT-FM 89.1. Sid Pactor, who was a student of hers in the 1960s and later a colleague on the journalism faculty, said she was very demanding as a teacher and dissertation adviser but also fair and kind. "Students sort of lived in fear of her, but I think it was mostly a bluff," he said. Edwardson also served as a film critic for The Gainesville Sun. She was a big opera fan and after she retired helped WUFT-FM raise money during opera programming. "She was always a very, very strong supporter of classical music, especially the opera," said Henri Pensis, a former station manager. She continued to stay involved with the college after her retirement. She contributed financially toward student documentaries after the budget was cut for the Documentary Institute and helped pay for a trip to Haiti for a documentary student after the university restricted the use of its funding because a ban on travel there. "Her intellect, her curiosity was just boundless," said Churchill Roberts, co-director of the institute. She established an endowed scholarship at the college in memory of James Lawrence Fly, a former chairman of the Federal Communications Commission and director of the American Civil Liberties Union, who was a subject of her research. She also volunteered for local United Nations and League of Women Voters groups and mentored at Westwood Middle School. "She was ahead of her time in terms of women's rights and free speech," said Elizabeth Allen, her stepdaughter. She was preceded in death by her husband, John Edwardson, a professor in UF's agronomy department.
Copyright © 2010 Gainesville.com — All rights reserved. Restricted use only.
Lillian Eiland
Lillian Jaffe Eiland, 86, of Orlando, FL, formerly of Huntington, WVA, died Saturday, January 19, 2008 in Orlando. She was born March 26, 1921 in Huntington, a daughter by birth of Sandor Lagun and Rae Marguerite Cuttler Jaffe. Shew was a member of the B'nai Sholom Congregation and very active with the Surfside Players in Cocoa Beach, FL, having served as president and acted in a number of productions. She was preceded in death by her husband, Theodore Anthony "Ted" Eiland, with whom she owned and ran WKKO radio station in Cocoa, FL, and her father Isidore Jaffe of Huntington. She is survived by her four sons, Howard A. Eiland, Stuart A. Eiland, Robert A. Eiland and Richard A. Eiland; and 10 grandchildren. Graveside services were held on Thursday, January 24, 2008 at the B'nai Israel Section of Spring Hill Cemetery, Huntington, by Rabbi David Wucher. Expressions of sympathy may be made to B'nai Sholom Congregation, P. O. Box 2674, Huntington, WV 25726.
Ted Eiland
Brevard Actor Theodore Eiland Dies
Florida Today, Friday, February 6, 1998
By Laura J. Brown FLORIDA TODAY
COCOA BEACH -Theodore A. "Ted" Eiland, a retired television executive, died Wednesday, Feb. 4, at Wuesthoff Hospital in Rockledge. He was 81. Mr. Eiland grew up in Logan, W.Va. After graduating from the University of West Virginia with a journalism degree, he served in the Navy as a lieutenant during World War II. Mr. Eiland began his career in broadcasting in Charleston, W.Va. "Capt. John Kennedy was a speaker at his graduation and was very impressed with Ted. He owned a radio station in Charleston and asked Ted to come and work for him," said his wife of 51 years, Lillian Eiland of Cocoa Beach. In 1970, Mr. Eiland moved to Brevard to own and operate WKKO(-AM 860) radio station in Cocoa. He retired from broadcasting in 1975, and became a lecturer in communications at Western Carolina University. The Eilands returned to Cocoa Beach in 1978. Throughout his life, Mr. Eiland maintained an active interest in the theater. He appeared in numerous plays in Melbourne and Cocoa Beach and traveled with the one-man show "Clarence Darrow". Matt Roush, a former Today critic, was quoted as saying, "'Clarence Darrow' is a provocative, stirring entertainment delivered with great style and energy by one of Brevard's best actors." Mr. Eiland also wrote the play "The Most Dangerous Woman," which won a national award and was performed in New York City. The play also was aired on PBS. "He was a very talented, compassionate man with a sense of humor and a great deal of integrity along with that," his wife said. Other survivors include his sons, Howard Eiland of Sharon, MA, Stuart Eiland or Winchester, VA, Robert Eiland of Northborough, MA, and Richard Eiland of Orlando; and seven grandchildren. No calling hours are scheduled. Services are at 11:30 a.m. today at Surfside Playhouse in Cocoa Beach. Burial will be in West Virginia.

John E. Evans

12-3-17
John E. Evans died Sunday, December 3rd, at Florida Hospital DeLand. He is probably best remembered locally for the 'Evans Essays' and 'Florida's Watching' television programs he did while serving first as Public Affairs Director and later

General Manager of WESH-TV. That, however, was only part of a varied, and highly Florida centric, career. He was part of a U.S. Fish and Wildlife Service unit that conducted the largest attack on the fish-killing red tide in Florida's history; he was a bureau chief for the The St. Petersburg Times and columnist for The Daytona Beach News Journal and Orlando Sentinel. He was the first electronic journalist to be named president of the Capital Press Club of Florida when he

covered state government for WTVT in Tampa. He served as a key figure in the administration of Florida Governor Farris Bryant, who loaned him to the White House of John F. Kennedy where he worked with Pierre Salinger on Federal-State communications. He was honored as state school volunteer of the year, was founding chair of the Electronic Journalism Advisory Council for the University of Florida School of Journalism; served terms as chair of both the Orlando/Orange County Visitors and Convention Bureau and its Daytona Beach counterpart, Destination Daytona. He was President of the Florida Tourism Association and served on state tourism boards and committees as a result. In healthcare, he directed both internal and external communications for what is now Halifax Health. He was a 50 + year Red Cross volunteer and was chair of the Southeast Region of Red Cross at the time Hurricane Andrew devastated south Florida. In recent years, he has provided Essays for Goliath Radio (WELE-AM 1380) and served as general manager of On-Call Medical Supply, and did consulting projects through CSS Group. He was preceded in death by his son Albert William (Bert) Evans. He is survived by his wife, his love, his companion of 63 years, Mary. His daughter K.C. His daughter Rebecca and son in law Chris Harrington, of Tallahassee. And his much loved grandchildren, Katie and William Harrington. His courage, his unflagging courtesy to those around him, his wit and sense of humor stayed true to the end. No public service will be held and interment will be at the family plot at Hollywood Cemetery, Orange City.