Pat Paxton-1991-Program Director-Nationwide Communications

Erica Lee-1990-News Director/1991-2010-Co-host of the

"

Scott and Erica Morning Show"

-

Nationwide

Communications/Chancellor Media/Shamrock Broadcasting/Cox Broadcasting

/

Infinity Radio/CBS Radio

Bio

graphy




Erica Lee was fired on January 7, 2010.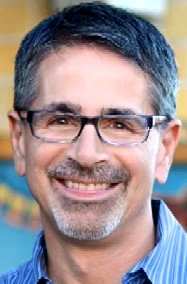 Scott McKenzie

-1991

-Co-host of the

Scott and Erica

Morning Show

-Nationwide

Communications/Chancellor Media/Shamrock Broadcasting/Cox Broadcasting

/

2010

-"Morning Mix"-

Infinity Radio/CBS Radio

Bio

graphy
Michael Collins

-1992-

7PM-Midnight

-

Nationwide

Communications


"Big Stew" Sawyers-1993

-

Nationwide

Communications
Brad Jeffries-1994-Afternoon-drive-Nationwide Communications


Allan Brady

-1995-1996

-

Weekends-Nationwide

Communications

/Chancellor Media

Bio

graphy
Broadway Joe (Joe West)-1995-"'70s Saturday Night"-Nationwide

Communications



Jay Edwards-1996-Member of the "Scott and Erica Morning Show"/'Scott McKenzie and the Morning Mix"

Steve McKay-1995-1996-"'70s Saturday Night"-Chancellor Media
Jim O'Brien-1996-Chancellor Media



Gary Van Allen (Gary Warne)-1997-1999-Production/Air Talent/News-Chancellor Media

Jeff Cushman-2003-2008-3PM-6PM-Assistant Program Director/Program Director/Music Director

-

CBS Radio


2008-Jeff was

named PD at WOCL as well as maintaining the

Assistant

PD slot at Mix. Cushman steps down from his air shift focus on his programming duties.


2009-Jeff gets the Program Director position


2010-Jeff gets the boot from WOMX


Kara Killen-2004-"Friday Night 80s"/Saturday Nights/, The Best Weekend Ever Party MIX. Sunday afternoon voice tracking

Bobby Smith-2008-3PM-6PM-Assistant program director of WOMX and WOCL-FM 105.9-CBS Radio


2010-Bobby becomes interim PD of WOMX after Jeff Cushman exits


2010-Bobby was been promoted to Program Director. Bobby will also manage WOMX's online streaming, video and new media platforms-CBS Radio


2011-WJHM-FM 101.9 Program Director, Victor Starr has left the building. Bobby will be the interim PD until CBS finds a replacement.



Brenda Matthews-2008

-

CBS Radio

Bio

graphy




Melony Torres-2009-2010-Nights-CBS Radio



Alex Diaz-2010

-

CBS Radio

Bio

graphy


Clint "C.J." Robinson-2011-Middays/Webmaster

-

CBS Radio