TalkStar Radio Morning Co-Host Kim Matthews Dies Courtesy of Radio Ink
WHITE SPRINGS, FL - March 27, 2008: Kim Matthews, co-host with Ed Shiflett of TalkStar Radio Networks' American Daybreak morning show, has died at age 40, the network reports. Matthews, known on the air as TalkStar Kim, also served as Production Director for the company's White Springs TV satellite network. TalkStar CEO Victor Ives said in a statement, "It is hard to think of what the mornings will be like without the banter between Kim and Ed. We have already been getting calls from listeners saying they are missing the radio show. It is now our sad duty to report the reason why the show isn't being aired. The bright light of her humor and grace has been dimmed. But Kim Matthews will not be soon forgotten." The local affiliate of The TalkStar Radio network is WPGS-AM 840.
Kimberly Ann Matthews was born on June 29, 1967 in Saddlebrook, NJ, and grew up in Lincoln Park, NJ. She moved to Florida in 1989 where she spent her remaining days. She passed away peacefully on Wednesday March 26, 2008. She was the loved radio personality of TalkStar Kim on American Daybreak on local station TalkStar 840 AM and nationally on the TalkStar Radio Network. She was also the Production Director of White Springs TV a small national movie channel for cable systems and TV stations. She is survived by Parents: Linda and Terrence Matthews. Children: Samantha, Amy, and Kelley Mackey. Grandchildren: Maria Lea and James Mackey. Sisters Dawn Kaisen, Debbie Matthews, and Kelly Higgins and her loving companion Ed Shiflett.
Lowry Mays Founder of Clear Channel Jan 7, 1925-Sep 12, 2011
Mays, Leonard Lowry "Papaw" , age 86 of Knoxville was called home to be with his Lord on January 12, 2011. Born January 7, 1925. Lowry was a loving husband, father, grandfather and great-grandfather. He was a member of Lonsdale United Methodist Church and was retired from Armco Steel Company. Lowry was a veteran of World War II in U.S. Army. Lowry is proceeded in death by parents, Leon and Mary Mays; wife of 64 years Helen Loveday Mays and son, Larry "Brubby" Mays. He is survived by children, Alan and Kathy Mays, Denise and Curtis Winton, Charles and Becky Mays and Carol Mays Lattimer; 12 grandchildren and 9 great-grandchildren. Also survived by brothers & sisters-in-law: Bruce and Betty Mays, Knoxville and Harold and Paula Mays, Fayetteville, Arkansas; brother in law, Pete Loveday; sister in law, Edna Loveday and a host of special cousins, nieces and nephews. The family will receive friends 5:00 to 7:00 P.M. Saturday at Lonsdale United Methodist Church with a celebration of his life at 7:00 P.M. with Rev. Aldana Allen officiating. Family and friends will leave Rose Mortuary 1:30 P.M. Sunday and proceed to Highland Memorial Cemetery for interment at 2:00 P.M. with Military Honors by the Tennessee National Guard. In lieu of flowers memorials may be made to Lonsdale United Methodist Church Building Fund PO Box 5565 Knoxville, Tennessee 37928. Arrangements by Rose Mortuary Broadway Chapel and online condolences may be made at www.rosemortuary.com
William D. "Don" McAllister
The Orlando Sentinel
11 May 1995


William D. "Don" McAllister, a pioneer in Orlando's television and advertising industries, died Tuesday. He was 70. To many longtime Central Florida residents, McAllister is remembered as the amiable co-host of the long-running TV show "Hunting and Fishing With Don". The show was live on the old WDBO-Channel 6 (now WKMG) from July 1954 to 1972. Born in Orlando, McAllister graduated from high school in Lakeland in 1942 and became an announcer at Lakeland's WLAK radio station. He served in the U.S. Marine Corps as a radio pioneer and instructor from 1943 to 1944, then joined Orlando's WDBO(-AM 580) radio station as an announcer. While sports director at the former WDBO-TV, he hosted the fishing show. His sponsors, including Gustafson's Dairy and Denmark Sporting Goods, which became the nucleus of a list of accounts handled by an advertising agency McAllister formed in 1958. Mark Barker joined him as a partner in 1960 to create McAllister-Barker Associates Inc., one of Orlando's first ad agencies. McAllister retired from the agency in September 1984 to become an independent consultant, working primarily with A. Duda & Sons Inc., the farming and industrial equipment company based in Oviedo. McAllister retired from consulting in 1989. He was a member of Orlando Jaycees, the Public Relations Society of America and was past president of the Central Florida Chapter of United Cerebral Palsy. Survivors include his wife Nancy; son William G., Deltona; daughters Jacqueline Werndli, Tallahassee, Lisa Dye, Orlando, and Lori Kaczor, Winter Springs; brothers Jack, Delray Beach, and D.V. McAllister, Winter Haven; and six grandchildren. Funeral arrangements are being handled by Carey Hand Colonial Funeral Home.
Jack McClure
Daytona Beach News-Journal (FL) - Monday, October 21, 1996
Jack C. McClure, 73, of Carolina Avenue, a retired electronic engineer for the local radio stations
WNDB-AM 1150 and WMFJ-AM 1450, died Tuesday at home. Mr. McClure, an Army-Air Corps veteran of World War II, was born in Uniontown, Pa., and moved to this area in 1964 from Orlando. Survivors include three sons, Andy, Ormond Beach, Calvin, Atlanta and Dr. Joseph McClure, Melbourne; and five grandchildren. Baggett and Summers, Daytona Beach, is in charge.

Scott McKenzie Passes 8-11-15
Scott McKenzie morning show host for 24 years at WOMX-FM 105.1 has lost his battle with cancer. Scott was 59. He is survived by his wife, Dr. Fran Lesser Friedman, and his daughter Lauren. MIX 105.1 says Wednesday morning's show will be in tribute to Scott. Funeral services will be held on Thursday, August 13, 2015 at 10:30 am at Congregation Ohev Shalom, 613 Concourse Pkwy South, Maitland. McKenzie's family asks that people consider making donations to Leukemia and Lymphoma Society, The Children's Miracle Network and the Coalition for the Homeless of Central Florida, in lieu of flowers.
Wilfrid C. Meloon 8-10-92
Wilfred C. Meloon, 74, 748 Jasmine Ave., Orange City, died Monday, Aug. 10, 1992. Mr. Meloon was a Baptist minister. Born in Ossipee, NH, he moved to Central Florida in 1924. He was a Baptist and author of several Christian books. He was a former announcer for WVCF-AM 1480 Christian Radio in Windermere, and worked as a recording engineer for Christian Duplications Inc. International for several years.

Lee Menard
Daytona Beach News Journal Jan. 22, 2013
Lee Menard died Saturday, January 19 2013 in HospiceCare at Florida Hospital Memorial Medical Center. Lee was born November 10, 1917 in Cohasset, Massachusetts, the oldest child of Merriel and Ralph Menard. Educated at The Northwood School and Bowdoin College, Lee was a WWII Navy veteran, serving mostly as a radio operator on PB-Y and PB-M aircraft. After his military service, Lee settled in Edgewater, Florida. He operated Southeast Communications in Daytona Beach, an early supplier of two way radio communications gear to government and industry, in the late 1940s and early 1950s. After a stint working for IBM Lee founded Radio Station WQXQ (1380) in 1955. The station had its studio, transmitter, and antenna at the Riviera Country Club in Holly Hill. One of the station's doors still hangs in the lounge at Riviera. After selling WQXQ in the middle 1960s Lee became a stock market investor, a vocation from which he never retired. A lifelong golfer, Lee was a long time member of Oceanside Country Club in Ormond Beach and Glen Cannon Country Club in Pisgah Forest, North Carolina. He was a ham radio operator from the age of 15, and loved to be on or near a warm beach. Snorkeling and windsurfing were among his many hobbies. Lee and his late wife Judy had four sons: Ford (Lynne), David, Andy (Gigi), and Bill (Suzy). He is also survived by seven grandchildren, five great grandchildren, one great great grandchild, nieces Merriel and Sarah, nephews Stuart and Peter, and numerous great nieces and great nephews. A memorial will be held 2 PM Wednesday January 23 at Haigh-Black Funeral Home, 167 Vining Court, Ormond Beach. Interment will follow at Hillside Cemetery. Attendees are invited to a reception following at Lee's home. In lieu of flowers, the family requests donations to The Salvation Army.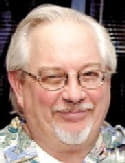 Bob Mervine Passes
Orlando Business Journal Staff Writer Bob Mervine died Wednesday October 17, 2007, after a brief hospitalization at Florida Hospital Altamonte. Mervine, 60, covered hospitality and tourism and media for OBJ since joining the staff full time in August 2001. Prior to that time, Mervine worked as a publicist for Walt Disney World and for The Villages. He previously worked as a broadcast journalist as well. In the years he was with OBJ, Mervine won a number of regional and state awards, including a Society of Professional Journalists Green Eyeshade award, as well as being part of the OBJ team that won a Society of American Business Editors and Writers award for the 2004 hurricane coverage and its impact on local businesses. "We are greatly saddened at the news of Bob's death, but want to thank all those in the community who phoned or e-mailed during his hospitalization," says Editor Cindy Barth. "We always knew Bob was a well-known figure about town, and we know he will be sorely missed by all those who had the opportunity to meet and to know him." A memorial service and tribute to Mervine will be held Sunday, Oct. 21, from 2-4 p.m. at The Peabody Hotel, 9801 International Drive. Attendees are asked to remember him by wearing Hawaiian shirts to the service.

Robert Francis Mervine Jr. was a longtime tourism publicist, author of the book Orlando Chow: Restaurants For the Rest of Us, and staff writer for the Orlando Business Journal, covering hospitality and tourism. He died Tuesday at Florida Hospital-Altamonte, after complications from surgery. He was 60. With his iconic look featuring a ponytail and Hawaiian shirts, a friendly, chatty personality and a penchant for "capturing the moment," as one colleague observed, Mervine was a well-known and easily-recognizable figure throughout Central Florida's tourism and hospitality business community. And it wasn't just his work. Mervine's love of food, wine, entertainment and the company of others made him a connoisseur of Orlando, leading to his 2005 book. "Bob loved life, and life loved him back," said friend and former colleague, Rick Sylvain, media-relations manager with Walt Disney Parks and Resorts. A Philadelphia native who grew up in Homestead and graduated from the University of Florida in 1969, Mervine came to Orlando to work as a reporter, weatherman and anchor at WESH-Channel 2. In 1973 he became a public-relations manager for Walt Disney World, then worked in public relations for the Walt Disney World Swan and Dolphin Resort, The Disney Institute and The Villages community before joining the Orlando Business Journal in 2001. Orlando Business Journal Editor Cindy Barth said Mervine provided a tremendous knowledge of Orlando to the newspaper's readers and said he also was a strong ambassador for the paper. "It was very rare to find someone who didn't know Bob; I think you'd hear that all over town," Barth said. His knowledge of food and wine was equally impressive, as was his manner, said his book's publisher, Kelly Monaghan of The Intrepid Traveler, of Branford, Conn. "He was a wonderful conversationalist and had a great sense of humor," Monaghan said. "That was one of the things we really wanted in the book." Mervine is survived by daughter, Chrissie Mervine-Grace of Orlando; son, Robert Albert Mervine of Lakeland; four grandchildren; brother, John Mervine of North Carolina; sister, Ede Escudere of Fort Lauderdale; and girlfriend, Sally Enright of North Carolina. A public memorial service will be from 2 to 4 p.m. Sunday at The Peabody Orlando resort. Baldwin-Fairchild Funeral Home is handling arrangements.
Bill Miller
Miller, William R. "BILL,'' 74, of Inverness, died Friday, Nov. 8, 1996 at
Citrus
Memorial
Hospital
. He came here several years ago from his native Orlando, and was an electronics engineer for WRZN-720 AM, Hernando, and an Army veteran of World War II. He was a member of the
Crystal
River
Users
Group
,
VFW
Post
4337
, and a Methodist. Survivors include his wife,
Sarah
"
Maxine
''; a son,
Gary
,
Fort
Meade, Md.; a daughter,
Debbie
Tarrasky
, Bellingham, Mass.; his mother,
Zaidee
Miller
, Inverness; and two grandchildren.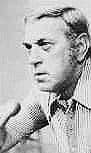 Howard Miller
In 1978, Miller Broadcasting purchased

WMMB-AM 1240. Miller Broadcasting was owned by Chicago radio personality

Howard Miller. Miller also owned WRRR-AM 1150, Rockford, IL, WFXW-AM 1480, Geneva, IL and WGGG-AM 1230,Gainesville. Known as "Uncle Moo Moo" in Chicago radio, he was the #1 Morning Personality from 1947-1968 in Chicago, on WIND. In the 1950's, Howard was also on the CBS following Arthur Godfrey's program. Howard was sponsored by Wrigley's Gum and he would interview the "stars" of the day. When he left WIND, over an on-air controversy, he was pulling in 58% of the morning audience. Howard was a conservative (Republican) talk show host, the controversy involved Howard's defense of the Chicago Police Department during the politically charged summer of 1968. Howard died on Nov. 6,1994.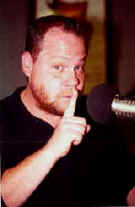 Dave Mills (David Duane Reynen) Feb 24, 2020
David Duane Reynen, 51, of Fargo, passed away unexpectedly on Monday, February 24, 2020 in Sanford Medical Center of acute coronary syndrome. Dave was born August 12, 1968 in Fargo at St. Lukes Hospital to Terry and Jan (Quenrud) Reynen. He graduated from Fargo North in 1986. Dave attended and graduated from Moorhead State University. While in college, Dave started working in radio, going on to work for various radio stations in Oakes, Fargo, St. Cloud, MN and eventually Orlando, FL (at WLOQ-FM 103.1). He moved back to Fargo and started working at WDAY, in both radio and television. He went on to do voice over work for commercials and video games, both locally and worldwide. Dave will be remembered for his distinct voice and quick wit. Dave was a member of the Provost Unit of the El Zagal Shrine, active with the Fargo Shrine Circus and the North Dakota Shrine football game. Dave is survived by his beloved partner, Lisa Hamre and cat Luna, his parents, Terry and Jan Reynen, sister, Andrea (Tim) Sterkel, nephew, Peter Sterkel, and nieces, Elena and Olivia Hamre. Dave was preceded in death by his grandparents, Dorothy and Harris Quenrud and Lila and Theodore Reynen. In lieu of flowers, please consider a donation in Dave's name to the Scottish Rite Children's Language Disorder Center, Fargo. Visitation for Reynen will be held at Hanson-Runsvold Funeral Home Friday, Feb. 28, from 5 to 7 p.m. with a memorial service being held on Saturday, Feb. 29, at 10 a.m. at First Presbyterian Church in Fargo.
THE ORLANDO SENTINEL Saturday, December 24, 1988
GENE FORREST ''JIM'' MITCHELL, 52, 1600 Bigtree Road, Daytona Beach, died Friday. Born in Hope, Ark., he moved to Daytona Beach from Orlando in 1986. He was a broadcasting news director for WROD-AM 1340 radio and a stock market analyst. He was a Baptist. He was an Air Force veteran of the Korean War. He was a recipient of the Katie Award for best spot news coverage in TV and of the best editorial award from the UPI Broadcasting Association. Survivors: wife, Linda K.; son, Dennis, Dallas; stepsons, Hayes and Randy Henderson, both of Orlando; daughter, Misti Pickett, Tyler, Texas; mother, Elvia R., Casselberry; brother, Edward Byron, Garland, Texas; sister, Fran Wilson, Casselberry; five grandchildren. Cox-Parker Carey hand Funeral Home, Winter Park.
George Mizelle 10-22-98
George E. Mizelle, 70, of Mango Tree Drive, former owner and announcer for WSBB-AM 1230 in New Smyrna Beach, died Thursday October 22, 1998, at home. Mr. Mizelle, an Army veteran, was born in Roanoke Rapids, N.C., and came here in 1982 from Abington, Va. He was a member of the Elks Lodge, American Association of Retired Persons and Mental Health Association. He also was a radio announcer for 30 years for WMEV, Marion, Va. Survivors include his wife, Deborah. Baldwin-Hughey, New Smyrna Beach, is in charge.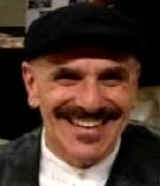 "Banana Joe" Montione
Joseph M. Montione, 67, of Hollywood, Calif., and formerly of Pittston Twp., died Sept. 10, 2021, of natural causes. "Banana Joe" Montione was a nationally known radio personality who's career spanned almost 50 years and who's talent took him to some of the biggest radio stations in the United States. From his start at King's College WRKC and then WILK in Wilkes-Barre, Joe was a pioneer in the formative years of Top 40 radio. He broke into major market radio at Famous 56-WFIL in Philadelphia, where he hosted John Lennon as a guest in his home, when he was in Philadelphia to co-host a community event with Banana Joe. Joe's talented on-air skills took him to Miami's Y-100/ WHYI, to Toronto at CHUM and then to Los Angeles at the legendary KHJ. Joe went into station ownership with investment groups that purchased WHTF, in York, and Q-102/ WTLQ, in his hometown of Pittston. Following the sale of those stations, Joe worked in national network radio, working as national programming director at the Premiere Radio Network, where he hosted a show on KIIS Los Angeles and syndicated the Banana Joe Flashback Show. He later went on to host a very successful morning show at KTXQ, Dallas, Texas. Since 2005, Joe owned and operated FlashbackTop40.com, a ground-breaking, international internet streaming radio station. Additionally, Joe was the senior vice president at Synchronicity, a media distribution and audio automation company in Los Angeles, until his untimely death. He is survived by his former wife, Kris Montione. He was preceded in death by his parents, Joseph "Balo" Montione and Sue Mazzarella Montione. He will be laid to rest with his parents in St. Rocco's Cemetery, Pittston Twp. Friends and family are invited to attend a Mass of Christian Burial will which be held at 10 a.m. Saturday, Nov. 13, in St. Joseph Morello Parish, 237 William St., Pittston.
Morning Man Perry Moore Passes
Perry Moore, a radio funny man who woke up more Central Floridians than any other disc jockey throughout the 1970s and early '80s, has died. He was 50. Moore died Friday, September 12,1995 of heart failure. Services are scheduled for 11 a.m. Thursday at the Baldwin-Fairchild Funeral Home on Lake Ivanhoe. Burial is at Glen Haven Memorial Park in Winter Park. Moore was Orlando's top-rated morning disc jockey for most of the 1970s and '80s on WDBO-AM 580. He left the station in 1984 after 14 years. After a short break, he went to work at other Orlando-area stations, both on the air and in sales, but he never again attained the same success. ''Perry was the morning man,'' said Tom Kensington, his former boss at WDBO and now manager of film and television development at Disney-MGM Studios. Said Ron Hill, who worked as WDBO's morning news anchor opposite Moore for about a year, ''He was a good morning guy who would wake you up and make you smile.'' For a time, Moore headed a lineup at the station that included Jim Turner, Clive Thomas and Morton Downey Jr. ''He was funny. He was very quick-witted,'' said Bud Brewer, former on-air personality at WDBO, as well as WWNZ-AM 740 and WLOQ-FM 103.1 and now head of marketing at Massey Services Inc. Friends and family said Monday they remembered Moore as a community activist and sports enthusiast. He served as president of the University of Central Florida Gridiron Club and the Tangerine Sports Association, predecessor of the Florida Citrus Sports Association. Moore is survived by his wife, Jackie, of Orlando, daughter Rachel Finklea of San Diego and son Tom Finklea of Encinitas, Calif.
James Winston Moore
Orlando Sentinel December 13, 2010
MOORE, JAMES WINSTON, age 84 of Gainesville, passed away Sunday, December 26, 2010. He is survived by his wife, Mary Fleming Moore of Gainesville, FL; daughters, Lisa Moore of Gainesville, FL, Susan Moore of Orlando, FL and Carolyn Santana of Apopka, FL and granddaughter, Desiree Santana. Jim was born March 27, 1926 in Everett, Massachusetts to Daniel Luther and Anna Taylor Moore. He proudly served in the US Army during WWII and was a Purple Heart recipient from the Battle of the Bulge. Jim and Mary moved to Orlando in 1952, where he worked as a TV & radio engineer at radio stations WLBE, WORJ and WHOO (also serving there as midnight deejay "Sudsy Boiler") and television stations WDBO and WFTV. While in Orlando Jim was a member of the B.P.O.E. and sang in a barbershop quartet. After moving to Gainesville with his family in 1975, Jim worked as an engineer at the University of Florida College of Business Media Center until his retirement in 1988 and was a member and shop steward with AFSCME. Jim spent his last years as the primary caretaker to his beloved wife, Mary, whom he often said he loved since grade school. They were blessed to have shared their lives together in marriage for 62 years. Jim had many interests and hobbies including astronomy, Star Trek, badminton, bicycle riding & repair, bird watching, coin collecting, genealogy, square and round dancing, fixing things and helping people. Jim considered himself a lucky man. His humor and zest for life will be remembered by all who knew him and whose lives he touched. Arrangements are under the care of
WILLIAMS-THOMAS FUNERAL HOME DOWNTOWN 404 North Main Street. In lieu of flowers, the family requests donations be made to the American Civil Liberties Union, 125 Broad Street, 18th Floor, New York, New York 10004, in Mr. Moore's name. For Further Information Williams-Thomas Downtown (352) 376-7556
H. Gary Morse, Billionaire Behind Florida's Villages, Dies at 77
The Associated Press
10-30-14

THE VILLAGES, Fla. (AP) — Harold Gary Morse, the developer of one of the world's largest retirement communities and one of the biggest Republican donors in Florida, has died. He was 77. Morse died Wednesday, according to The Villages Daily Sun, which received a statement from the family. No cause of death was given. Morse took over a small mobile home park in central Florida from his father in 1983, when it had just 386 manufactured homes, a clubhouse and a few shuffleboard courts. The U.S. Census Bureau says The Villages is now one of the nation's fastest-growing communities. In March, The Villages topped the list of fastest-growing metro areas. It grew by 5.2 percent between 2012 and 2013 and now has a population just shy of 100,000 residents. Morse's family released a statement to the community's newspaper on Thursday. "Dad never sought the limelight," the statement read. "He was content to stay in the background and enjoy seeing Villagers revel in this amazing lifestyle of their adopted hometown. While he was a friend and adviser to captains of industry, presidents and heads of state, he never lost focus on this community and making it the greatest retirement development in the world." The Villages is considered "Adult Disney World" by some residents with its 600 holes of golf, more than 100 restaurants, 76 recreational facilities and close to 4 million square feet of commercial space. (As well as

WVLG-AM 640) One of the community's selling points: free golf for all residents. Morse was also a prominent GOP donor who made his private jet available to the Republican Party of Florida. In 2012, The Villages gave a total of $350,000 to the state party and a political committee controlled by Florida Gov. Rick Scott. On Thursday, the outpouring of condolences for Morse's death came from Florida Gov. Rick Scott, U.S. Sen. Marco Rubio and the Republican party of Florida. "When molding The Villages into the one-of-a-kind community it is today, Gary demonstrated what makes our state so great — the idea that anyone can make a positive, lasting impact in the lives of generations to come," Scott wrote in a statement. Rubio called Morse "a friend," and said that he "looked at the pastures and prairies of Florida's interior and saw the American Dream. Not just for him, but for the tens of thousands of seniors who have been able to enjoy their golden years and continue to live them to their fullest." Morse is survived by his wife, Renee, son Mark, two daughters, Tracy Mathews and Jennifer Parr, and stepson Justin Wilson. He also is survived by 16 grandchildren and six great-grandchildren. His first wife, Sharon, preceded him in death in 1999. According to The Sun, he will be laid to rest in a private ceremony.