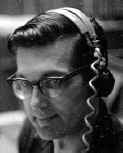 Dick Ravenhill Passes
Thanks to Sam Stratton, the grandson of Dick Ravenhill for this obituary.
Richard C. Ravenhill
Tuesday, February 7, 2006
Richard C. Ravenhill, 84, of Marshall, formerly of Leesburg, Fla., died Monday, Feb. 6, 2006, at Fitzgibbon Hospital in Marshall. Cremation. Services are pending.
Born Aug. 1, 1921, in Portland, Ore., he was the son of the late Clifford Ravenhill and Elva Williams Ravenhill. He attended Missouri Valley College and was a U.S. Army veteran of World War II. He had lived in Leesburg most of his life and was a retired radio broadcaster in Orlando and Leesburg. Survivors include two sons, Richard Ravenhill and wife Karen of Columbia and Robert Ravenhill and wife Jan of Marshall; two daughters, Sara Stratton and husband Tom of Topeka, Kan., and Helen Ravenhill and husband, Ed Meltzer, of Kansas City; one brother, Ronald Ravenhill of Phenix City, Ala.; eight grandchildren, Colin Ravenhill and wife Stefanie of Watkinsville, Ga., Scott Ravenhill of Los Angeles, Calif., Sam Stratton of Lawrence, Kan., Laura Stratton and Joel Stratton of Topeka, Kan., Rachel Brown and husband Rob of St. Louis, Martha Ravenhill of Washington, D.C., and Gerri Ravenhill of Ft. Worth, Texas; and one great-grandson, Jacob Ravenhill of Watkinsville, Ga.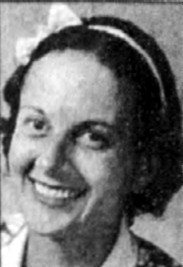 Victoria Martin Raymond

Victoria Martin Raymond, 100, passed away peacefully in her sleep on Thursday, October 9, 2003. Although Victoria was born and raised in New York, her family wintered in Melbourne starting in 1923, and moved to Melbourne permanently in 1940. In 1948, Victoria became the first woman advertising director and program manager for WMMB, Melbourne's first radio station. She is credited in making WMMB one of the top radio stations during the 1950's. In 1955, she and Chick Catterton started their own radio station named WMEG(-AM 920) (after Melbourne Eau Gallie), later named WMEL Victoria was a strong willed and determined woman. She was adamant about being independent, staying in her own apartment until age 95. She was preceded in death by her husband, Guy Raymond. Funeral services will be held at 2 p.m., Monday, October 13th at Holy Trinity Episcopal Church in Melbourne. South Brevard Funeral Home is in charge of arrangements.
Edna "Mickie" Reck
The Orlando Sentinel

Edna "Mickie" E. Reck, 78, Horseshoe Falls Drive, Ormond Beach, died Monday, Oct. 30, 2000. Mrs. Reck was former assistant manager of

radio station, Sanford. Born in LaGrange, Ga., she moved to Central Florida in 1953. She was a member of Tomoka United Methodist Church, Ormond Beach. Survivors: daughter, Barbara Ellefson, Thomson, Ill.; son, William A., Canton, N.C.; two grandchildren; five great-grandchildren.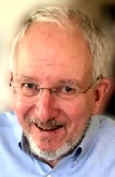 William "Bill" Arden Reck
June 10, 1942-October 19, 2021

Canton, North Carolina, We honor and remember a gentleman's life journey that has been devoted to caring about others, embracing his community and being a part of the lives of people all across Western North Carolina each and every single day. William "Bill" Arden Reck, age 79, peacefully departed this life for his eternal Heavenly home on Tuesday, October 19, 2021. With his passing, we have lost a man who was loyal, a man who was greatly respected, and a man who honored his word. Bill deeply loved his family and his heart runneth over with pride and joy for each of them. He was born June 10, 1942 in Chicago, Illinois to the late Myron Arden Reck and the late Mary Marjorie Hannan Reck. From an early age music played an important role in his life and this led to Bill becoming a member of a local band in high school where he played the drums. His radio broadcasting career also began while he was a high school student, becoming employed at his father's radio station in Sanford, Florida, WTRR(-AM 1400) for 19 years until 1977. Bill was blessed to have met and married the love of his life, Linda Parker, and together they parented two beautiful daughters. In 1978 they began their search for a new place to call their home with hopes of continuing their radio career. Following their visit to Canton, they both knew in their hearts that this would be their home forever! In March of 1978 Bill purchased the radio station WPTL and this became his life and his passion each and every day. His main concern was always about the people of Haywood County. He has given endless hours of free public service announcements, never refusing to help a church, community organization, or a special charity that might have needed assistance. Bill loved sports and he provided the opportunity for listeners to follow Pisgah High School Sports and feel just like you were sitting in the stands. He was also a charter member of the Haywood County /Clyde Rotary Club, always following their motto of "Service Above Self." Bill and Linda were also dedicated members of FOCUS on Canton, the civic group which sponsored the Mountain 'Mater Fest, and they were the main sponsors of the delightful petting zoo for the festival each year. His love for animals was also evident as The Reck's raised horses and sheep, and Bill often enjoyed taking a ride on his favorite horse, "Hank." Horse Shows were great memories for the family and Bill took great pride in being involved with his daughter, Merrie Reck in her horse shows and competitions. Bill had worked in broadcasting for 62 years and even following the passing of his beloved wife Linda in 2013, Bill continued on with their dream of making WPTL the success that it is today. In 2015 his daughter, Terryll Evans, made the decision to join her dad in the family broadcasting business, and side by side as partners, they worked together until Bill's retirement in 2020. Terryll made the decision to continue operating WPTL in memory of her Dad and she is committed to making certain that Bill's legacy will not be forgotten. Even today Mr. Reck's voice can still be heard on several commercials and promos across the airways of WPTL Radio. We give thanks for a man who has been a part of our lives each and every day and let us forever remember his advice, "Good words always bring good feelings to the heart." Bill Arden Reck, we have truly been blessed by you. In addition to his parents, he was preceded in death by his wife, Linda Parker Reck who passed away in 2013 and they would have shared 60 years of marriage this past July. Surviving are his daughters, Terryll Evans and her husband, Ken, and Merrie Reck; grandchildren, Hope Evans, Hollie Evans, Haley Evans, Hayden Evans, Hannah Evans Hall and her husband Dylan Hall; a great-granddaughter, Bryn Evans; and many good friends. The family would like to invite friends and loved ones to the Graveside Funeral Service for Mr. Reck which will be held at 2:00 pm Saturday, October 23, 2021 at Crawford / Ray Memorial Gardens in Clyde, NC. Pastor Dan Page will be officiating. Crawford / Ray Funeral Home and Cremation Service is honored to be caring for the Reck family.


Paul Resnik
RESNIK, MR. PAUL L., age 63 passed quietly with his family at his side on May 27, 2012. He was preceded by his parents Mae and Julian Resnik and Sister Sharon Resnik of New Haven, CT. He is survived by his wife Susan of Orange City, FL; daughter Rebecca Ann of Naples, FL and son Joseph Henry Louis of Jacksonville, FL. His father in law Mr. Henry Archacki of Farmington, CT; in laws Elaine and Brad Magrey of Southington, CT; Nancy and William Jones of Plantsville, CT; Melissa Roback of San Francisco, CA and Michael and Mae Archacki of New Hartford, CT. His nieces and nephews Erica and Collin Cunningham; Aaron and Jessica Magrey; Victoria, Devon, Alexander and Samantha Jones; Emily and Mae Archacki. His first cousins: Robert and Kathy Shankman of New Jersey; Murielle Smith of New York and Judith and Stewart Epstein of West Palm Beach, FL. Paul was employed by the Symantec Corporation for the past 16 years. He was a Senior Multimedia Producer of educational training programs for the company. Previous to his career in the Computer Software Industry, Paul was in Radio Broadcasting for 26 years. Paul was one of those outrageous characters from Radios Days of Top 40 & Rock & Roll Radio. Paul was best known in Radio by the air names of "Eddie Haskell" and "Cash Sunshine". Paul's was one of the Originals 5 at

WMMO(-FM 98.9)

from 1989-1995. The family has requested in lieu of flowers that donations be made in his name to the Stewart Marchman ACT Foundation in Daytona Beach, FL or the American Lung Association. The Lohman Funeral Home at 935 New York Ave, Deland, FL is in charge of funeral arrangements.

Dave Mills (David Duane Reynen) Feb 24, 2020
David Duane Reynen, 51, of Fargo, passed away unexpectedly on Monday, February 24, 2020 in Sanford Medical Center of acute coronary syndrome. Dave was born August 12, 1968 in Fargo at St. Lukes Hospital to Terry and Jan (Quenrud) Reynen. He graduated from Fargo North in 1986. Dave attended and graduated from Moorhead State University. While in college, Dave started working in radio, going on to work for various radio stations in Oakes, Fargo, St. Cloud, MN and eventually Orlando, FL (at WLOQ-FM 103.1). He moved back to Fargo and started working at WDAY, in both radio and television. He went on to do voice over work for commercials and video games, both locally and worldwide. Dave will be remembered for his distinct voice and quick wit. Dave was a member of the Provost Unit of the El Zagal Shrine, active with the Fargo Shrine Circus and the North Dakota Shrine football game. Dave is survived by his beloved partner, Lisa Hamre and cat Luna, his parents, Terry and Jan Reynen, sister, Andrea (Tim) Sterkel, nephew, Peter Sterkel, and nieces, Elena and Olivia Hamre. Dave was preceded in death by his grandparents, Dorothy and Harris Quenrud and Lila and Theodore Reynen. In lieu of flowers, please consider a donation in Dave's name to the Scottish Rite Children's Language Disorder Center, Fargo. Visitation for Reynen will be held at Hanson-Runsvold Funeral Home Friday, Feb. 28, from 5 to 7 p.m. with a memorial service being held on Saturday, Feb. 29, at 10 a.m. at First Presbyterian Church in Fargo.
Al Risen
In the late '60s Albert H. Risen, Jr. worked at WKLO-AM 1080, WAKY-AM 790, WINN-AM 1240, WKRX-AM 790, WLAP-AM 630 all in Kentucky and WXVW-AM 1450 in Jeffersonville, Indiana. Al would move to WKDA in Nashville, and later WSM, where he syndicated a country music show. Al worked at country-formatted

WHOO-AM 990

in Orlando as well as

WELE-AM 1380

in Ormond Beach in the '80s. Later Al spent many years working for the Post Office in Edgewater. Al died in New Smyrna Beach on April 18, 2009 at the age of 65.
Sanoma Robertson
Daytona Beach News-Journal (FL)
DAYTONA BEACH - Sanoma Robertson's career in advertising covered the gamut from copywriter, sales representative and producer of television and radio programs. Along the way, she stayed active with the busy lives of her five children as well as civic activities. Sanoma Jean Melham Robertson, 79, an area resident since 1966, died Tuesday, July 10, 2007 at her Ormond Beach home. Born in Sioux City, Iowa, her career began as an assistant to the national sales manager of the CBS affiliate TV station. In time, her talents branched out to creating newspaper ads and working in public relations. Locally, she began working for The Daytona Beach News-Journal as a classified advertising sales representative, later joining WNDB-AM 1150 radio and Roberson Communications, where she won the top award nationally from the American Advertising Federation for creating a Sunday supplement for the Nursing Home Association. Helene Roberson, former owner of the company and longtime friend, described Robertson as "a great friend and mentor to me for her work ethic and devotion to her family." She also worked at WSBB-AM 1230 radio, New Smyrna Beach, and WCEU-TV as a producer in 1988, then director of development and public relations until 2001. "My mom was hard-working, but she always made time for activities for all her children and grandchildren and had the loudest cheers in the audience," said one of her daughters, Vicki Foley of Ormond Beach. " 'Sittoo' (Lebanese for grandmother), as her grandchildren called her, also attended all of their events," she added. Robertson was one of the founding members of Holy Cross Orthodox Church, Holly Hill. She served as president of the Daytona Beach Advertising Federation and won its Silver Medal Award in 1980. During the 1970s and 80s, she was active in numerous organizations, including the founding committee which created the fundraiser "Puttin' On The Ritz" for the Children's Home Society, the American Cancer Society, the Palmetto Place Advocates and the Daytona Playhouse, where she was a cast member of many musicals performed in the late 1960s and 1970s. An avid reader, she also enjoyed family genealogy, bridge, travel, crocheting, writing letters to family and friends, music, plants and flowers, but most of all, she enjoyed playing practical jokes on her friends. Additional survivors include a son, Thomas, Bunnell; three daughters, Denise Rossi, Ormond Beach; Carol Davis, Charleston, S.C., and Jaime Winkelman, Winter Garden; a brother, Thomas Melham; two sisters, Barbara Fangman and Beverly Swanson; and 10 grandchildren. Memorial donations may be made to Holy Cross Orthodox Church, 375 Fleming Ave. Ormond Beach, FL 32174. Lohman Ormond is in charge.

Dave Robbins Passes
Dave Robbins

died on Dec 17 at the age of 59.

Dave Robbins

is was Head of Programming for Nationwide Communications from 1988 until 1995. At the time he helped flip "BJ105" (WBJW-FM 105.1) to "Mix 105.1" (WOMX-FM 105.1). Dave returned to Orlando in 2010 as Senior Vice President and Market Manager for the company's three stations in Orland and oversaw

WOMX-FM 105.1,

WJHM-FM 101.9

and

WOCL-FM 105.9. He retired in 2015 to run a vacation rental business in Orlando. Radio ink is reporting "Robbins had a hereditary heart condition and suffered a massive heart attack at his home in Orlando."
Jacqueline Meara Robinson Nov 23, 1923-Dec 10, 2010
ROBINSON, JACQUELINE MEARA, age 87 passed away December 10, 2010. She was born November 23, 1923 in Elizabeth, NJ. She was the oldest of six children and came to Florida as a young girl when her family wintered in Orlando while her father was in the Merchant Marine. She met her husband Bill, while in Orlando. She started her career at WDBO(-AM 580) Radio in the early 50's as a librarian and moved into television as Film Coordinator. She left the station in 1959 to join Don McAllister and Mark Barker in an ad agency where she remained until she retired in 1994. Jackie had numerous interests and enjoyed many hobbies-one being garage sales. She was an avid gardener, voracious reader and lover of all animals. She was devoted to all of her endeavors including her many hours of volunteer work at the Lake Weston Elementary School library. She was preceded in death by her husband, almost six years to the date. Jackie is survived by brothers Roger J. Meara, Tempe, AZ, Malcolm G. Meara, Hawkinsville, GA and a sister Virginia M. Harper, Mt. Dora, FL. A Memorial Service will be held at St. Michael's Episcopal Church, 2499 N. Westmoreland Drive, Orlando, FL on Saturday, December 18, 2010 at 1 p.m. In lieu of flowers, donations may be made to the Humane Society of Orlando, Florida
Orlando Sentinel, The (FL) - Sunday, April 25, 2010

Rock Robinson


Popular DJ wowed Orlando listeners for 11 years
Matthew Richardson, Orlando Sentinel
January 26, 2013
Ocoee resident

Rock Robinson

was a fast-talking, quick-witted DJ who held the No. 1 spot with Orlando's

WHOO(-AM 990)

morning radio show from 1958 to 1969. His career in radio lasted a little more than a decade. But if anyone were to ask him, he'd say it's what he was destined to do his whole life, said his son Jim Robinson of Windermere. After listening to a few airclips that Robinson found and later uploaded to

YouTube, it's obvious how Rock captured so many listeners. His natural, playful demeanor could be heard through the airwaves and the jokes and rhymes came non-stop. "I hear you buzzin' cousin," Rock would say as the phone rang. "Speak up loud and clear so we can hear you, dear." For 11 years, Rock's clever delivery informed and entertained many throughout Orlando. Rock Robinson died Jan. 20 from complications caused by Parkinson's disease. He was 93. He was born in Muskegon, Mich., on September 19, 1919, a birthday that became a running joke in the family. And while Rock enjoyed talking, Robinson said, he wasn't quick to discuss his experiences in World War II. Robinson said his father enlisted and became a tail gunner at the start of World War II. He was honorably discharged after the war. Always known to be a great story teller by family and friends, Rock gave radio hosting a shot in Lansing, Mich., in 1954 and his career quickly took off. In 1956, he accepted a radio gig in Miami but a quick turn of events led him instead to accept the job with WHOO in Orlando. "He was actually on his way to Miami to accept a job, but stopped in Orlando for the night," Robinson said. That same day, Rock met the owner of WHOO, who said that he "wanted to bring someone bigger than life to Orlando." Rock was that someone. "The guy gave him an offer he couldn't refuse," Robinson said. In 1958, Rock debuted on WHOO with the Rock Robinson Show. "He was liked instantly," Robinson said. Anyone that knew my dad loved that show." Robinson said his father had the No. 1 rated show for eight years. "He's held a marathon broadcast for 72 hours and he's broadcasted from a suspended crane," Robinson said. "They did some crazy things, but he was a celebrity back then." Rock inspired others with his talent. Richard Russo, Jr., who lived down the street from Rock, was one of them. "I would sit at the station with Rock and watch him work and caught the radio bug," Russo said. Russo went on to become a sports radio personality with several stations, but never forgot who sparked his interest in radio. "Rock was just a great, guy," Russo said. After Rock's father died, he moved back to Michigan in 1969 where he worked in another radio station for three years until moving back to Orlando, where he became involved in the time-share business. His full retirement came in 1983 when his first wife was diagnosed with breast cancer. She later passed away. "My dad was a tough person and he pushed his way through everything." Robinson said. In addition to Jim Robinson, Rock Robinson is survived by his son Jerry Robinson of Orlando. Carey Hand Cox-Parker Funeral Home, Winter Park is handling the arrangements.
mlrichardson@tribune.com
Copyright © 2013, Orlando Sentinel
Rock's son, Jim has a great tribute site to his dad.

Rock Robinson Airchecks

James "Jay Baby" Robinson


James "Jay Baby" Robinson passed away peacefully at his home in Winter Park, FL on July 27, 2009 at the age of 69. Robinson was born in Perry, FL. Jay Baby grew up in an era historically known as "race music" and throughout his life he was a key figure in promoting R&B music artists throughout the state of Florida. As a young entrepreneur, he opened Jay's Records in Orlando, and along with Soul Train Record, Platter Shack and Jazzette's Music, these "mom and pop" retailers served the local community. Jay's Records provided a stage for the promotion of many great talents in their early careers, including James Brown, Smokey Robinson, Aretha Franklin, Ike & Tina Turner, Ray Charles, Dionne Warwick, Buddy McKnight, Marvin Gaye, The Main Ingredient, Johnny Mathis, Ella Washington and many others. Funeral Services will be held on Thursday, July 30, 2009 at Stewart Memorial A.M.E. 1107 W. Hampton Springs Road, Perry, FL at 2:00 pm. A public memorial service is also being planned in Orlando. Jay provided many live events for the community to meet recording acts and view performances of some of the greatest artists of that era including Aretha Franklin, Jackson 5, Stevie Wonder, Issac Hayes, Nancy Wilson, 4 Tops, Dionne Warwick, Spinners, Harold Melvin and the Blue Notes, The Temptations, Freda Payne, and many more. He joined "Tiger Radio" WOKB-AM 1600 in the 1960's along with Joe Bullard, Marvin Zanders, Nick Mickels, Guy Rozier and Melvin Grace.
Ex-Radio Station Manager Dies


Author:

Andy Hall
Date:

August 5, 2002


Publication:

Palatka Daily News (FL)


Palatka Daily News
Hugh Roland, who managed a Palatka Christian radio station through its first four years, died in a Houston hospital Thursday after an eight-month struggle with cancer. Roland, 45, was station manager for WHIF-FM 91.3, from its launch in March 1996 until he left for another assignment in the Cayman Islands in 2000. He was diagnosed with cancer of the esophagus

in November of 2001.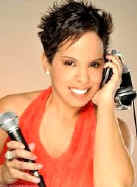 Erika Roman
Crash kills Power 95.3 DJ

Erika Roman


Orlando Sentinel, The (FL) - Saturday, May 2, 2009
Author: Keith W. Kohn, Sentinel Staff Writer
A popular Orlando radio DJ was killed Friday when she tried to avoid debris on Florida's Turnpike and her car landed upside down underwater about 20 miles south of Osceola County.

Erika Roman

, 31, the morning host on "Power 95.3 FM",

WPYO-FM 95.3, was killed in the 1:30 p.m. single-car crash. A Florida Highway Patrol report says she was driving southbound on the turnpike in the right-hand lane and swerved to the left to avoid a lounge chair in the road. She then overcorrected her 2007 Nissan Sentra and drove off the highway and onto the shoulder, according to the report. That's when her car flipped several times as it traveled more than 50 feet to a roadside canal and came to rest upside down and submerged. An FHP trooper and another motorist went into the water to rescue Roman, the car's lone occupant. The other motorist was injured in his rescue attempt and was taken to a hospital, but the trooper was able to pull Roman from the water. He performed cardiopulmonary resuscitation for 20 minutes but was unable to revive her. She was pronounced dead at Lawnwood Regional Medical Center in Fort Pierce. In Roman's final note to friends about 8 a.m. on the Web service Twitter, Roman said: "Ready to go to MIAMI today! Gonna hang with the fam!!!" The radio station offered praise for Roman on its Web site: "Erika was a wonderful, passionate, caring person and she will be missed greatly by all of her friends and family. "If determination had a face, it would look like Erika Roman . If passion had a voice, it would sound like Erika Roman . And if character had a touch, it would feel like Erika Roman ." According to the station's biography of Roman, she was born and raised in New York City and had been in the music business for more than a decade. In her late teens, she was taken under the wing of New York entertainment impresario Sal Abbatiello of Fever Records. She promoted nightclubs for Fever Records while attending Marymount Manhattan College in New York, where she earned a bachelor's degree in communications and media.

Chapman S. Root, 65, A Coca-Cola Bottler
Associated Press
Published: July 04, 1990
Chapman Shaw Root, a former chairman of the country's largest Coca-Cola bottling company, died on Monday at Emory Hospital in Atlanta. He was 65 years old and lived in Ormond Beach. The cause of death was not disclosed. Mr. Root inherited Associated Coca-Cola Bottlers, which had plants in Pennsylvania, Florida, New York and New Jersey, from his grandfather. He headed it , from 1951 until 1982, when he sold his 57.5 percent interest to the Coca-Cola Company for $417.5 million. In 1966 he formed the Root Company to administer his expanding financial holdings. At his death it owned businesses like the Daytona Hilton and two radio stations, WNDB-AM 1150 and WWLV-FM 94.5. Mr. Root's grandfather, Chapman J. Root of Terre Haute, Ind., was the founder and owner of the Root Glass Company, which designed and patented the wasp-waist Coca-Cola bottle in the early 1900's. Chapman J. Root acquired several Coca-Cola bottling franchises, the basis for Associated Coca-Cola Bottlers. Chapman Shaw Root is survived by his wife, Susan Spear Root; a daughter, five sons, and 12 grandchildren.

Jay Rowan
John S. Rowan, Sr., age 74, of Mims, Florida, passed away on Wednesday, May 16, 2012. He was born in Baltimore, Maryland in 1938. John was a broadcast engineer for the WPGS radio station. He loved CB Radios and electronics. He was a beloved husband, father and grandfather. He is survived by his wife; Rachel Rowan, Mims, Fl: daughter, Rebecca Rowan, Mims, Fl: son, John S. Rowan Jr. (Cari Haas), Mims, Fl: grandson, Levi Rowan and sister, Janet R. O' Connell, Pasadena, Maryland. A memorial service is scheduled for Wednesday, May 23, 2012 at 3:00 PM at the Newcomer Cremation and Funeral Service Chapel, Titusville, Fl. Read more about Jay

here.

Daylon Rushing

(photo courtesy of Frank Berry)
RUSHING, Daylon 64, of Tampa, passed away on

April 14, 2013. He was a radio DJ for many years in Tampa Bay, and took great enjoyment from music.

He is survived by his father, Julian Rushing; his brother, Larry Rushing; and extended family and friends. Daylon will be forever missed. Words of comfort at floridamortuary.com. Florida Mortuary Funeral & Cremation Services 813-237-2900. Published in the

Tampa Bay Times

on April 17, 2013


Dr. Larry Flegle (Larry Vee) sends along information on the death of Daylon Rushing.
He started his career at fifteen years of age in 1963, and worked all over the state. WEDU, WUSF-FM 89.7 Tampa, WPKM-FM 104.7 Tampa, WYOU-AM 1550 Tampa, WALT-AM 1110 Tampa, WPAS-AM 1400 Zephyrhills, WDCF-AM 1350 Dade City,

WINT-AM 1560

Melbourne,

WMFJ-AM 1450

Daytona Beach, WWWW,

WKKO-AM 860

Cocoa, WFUN-AM 790 Miami, WLCY-AM 1380 St. Petersburg, WTSP-AM 1370 St. Petersburg, WFLA-AM 820 Clearwater, WDAE-AM 833 Tampa, and WJYW-FM 100.7 Tampa.

Daylon Rushing's career had him working with some of the biggest names in the business, including Mike Harvey at WFUN in Miami. Harvey's Saturday night syndicated show is "Super Gold" broadcast live from Walt Disney World in Orlando.

Daylon will go down in history as one of the most popular disc jockeys ever to work Tampa Bay. Live remotes from Ben T. Davis Beach on the Courtney Campbell Causeway are legendary.

Daylon was responsible for giving a lot of young kids their start in radio. He always had time to help out folks who wanted to choose this field as a career.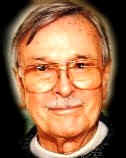 Orlando Radio Pioneer John Rutledge Passes
John Thomas Rutledge, 80
Mr. John Thomas Rutledge, Ocala, died on January 29, 2005.

John, the husband of Cassandra, was an area broadcasting executive, with Asterisk Communications.

He was a former resident of Orlando from 1958 until 1986. John was born on February 5, 1924, and raised in the Cincinnati Ohio area, the only son of John James Rutledge and Luella Smith Rutledge.

He entered the entertainment business at an early age.

While in high school, John joined Harry Blackstone Sr.'s magic show and toured the United States as a cast member, achieving notoriety as the man who disappeared off the end of a rope.

He always liked to tell friends that the last thing Blackstone said to him when the false curtain dropped was, "for goodness sakes, don't wiggle skinny." John was finally captured by his parents and finished high school in 1942.

He entered the US military serving in the U.S. Maritime Service and then the US Navy during World War II.

John was a Pharmacist's Mate Third Class and served in the Pacific Theater aboard the USS Saugus until the end of the war.

Following his military service, John attended Evansville College and began working in the broadcasting business. He sold radio advertising for WVJS-AM 1420 in Owensboro, KY eventually becoming sales manager. In 1958, John joined Bluegrass Broadcasting Company and moved to Orlando where he managed WHOO-AM 990 and WHOO-FM 96.5 as well as another station in the Florida Keys. In 1965, John purchased WLOF-AM 950 "Channel 95" in Orlando which became a nationally known success story in the broadcasting business. John also put WLOF-FM 100.3, Winter Park, on the air during this period and purchased additional properties. John sold WLOF at the height of its popularity and moved into the Miami, Tampa-St. Petersburg and Louisville, KY radio markets purchasing additional properties there with his close friend Joe Field of West Palm Beach. John eventually settled in the Ocala area and was a consultant for the Ingham family of Ft. Lauderdale, owners of Asterisk Communications. John assisted the Inghams with the purchase of additional stations in the Ocala/Gainesville area and their success today is a testimony to his dedication to the radio business. Their properties included WTRS-FM 102.3, "Thunder Country," WMFQ-FM 92.9, "Big Oldies," WBXY-FM 99.5, "Star 99.5," and WXJZ-FM 100.9, "Smooth Jazz." He was at his desk the day before he died. He truly loved to go to the office and told his sons, many times, that he intended to work until his death. John's love of competition and the radio business is legendary among his peers throughout the United States. He was particularly dedicated to his colleagues who made his efforts a success. This extended from a manager to a receptionist. He was a fair and honest man and felt that his customers always got their money's worth when they invested in his product, which was entertainment on the radio. John also loved history and particularly geography. He could name the capital and geographic characteristics of virtually any country in the world. He was also fond of big band tunes and kept an extensive collection which was required listening when visiting at his home in Ocala. In addition to his wife, he is survived by three sons, their spouses and children, Steven T., Lucie and John Thomas II, of Memphis, TN, John J. II, Julia, Thomas C. and Beth Anne of Orlando, Thomas Smith, Ami, Christopher and Wendy, Green Turtle Cay, Abacos, The Bahamas as well as his former wife, Mary Lou Rutledge of Orlando. He is also survived by his step-daughters Jetta Sharpe and Dana McFadden of Altamonte Springs, FL, and Autumn McFadden of Miami Beach.

He is pre-deceased by his son Jay Frederic Rutledge who he missed terribly and spoke of often.
Doreen Bligh

Or

Queen Doreen Jones Rutt, 93
'Queen Doreen' made a mark on local theater
Orlando Sentinel Sunday, April 8, 2012

Doreen Bligh Rutt never shied away from the spotlight, appearing on local Orlando radio and TV programs from the 1940s to the 1960s. But the woman who earned the nickname "Queen Doreen" may be best remembered for her contributions to local theater. Rutt appeared in leading roles for several Central Florida-based companies, including the Orange Blossom Playhouse, Orlando Little Theatre and Orlando Civic Theatre. She later founded and coached an acting group called, The Troupers. Theater, her daughter Debbie Komanski said, was a "passion" her mother "never lost." Rutt, of Winter Park, died April 1. She was 93. Born in Birmingham, England, in 1918, Rutt came to the U.S. with her parents in 1923, settling in East Orange, N.J. As a teenager and young adult, Rutt appeared on stage in New York City as an actress at the Paper Mill Playhouse. In 1940, Rutt married high school sweetheart Robert Jones. The couple went on to have three children. After World War II, the family settled in Winter Park, where Jones operated Western Union's Central Florida office. Rutt co-hosted "Tea for Two", a radio program that aired on

WDBO(-AM 580)

in the late 1940s and early 1950s. On weekday afternoons, Rutt, known then as Doreen Jones, appeared on the show with

Bill Berry

and discussed Orlando events and news. Later, she hosted a television program on WLOF-TV called "Parade of Homes -- From My House to Yours." Each week, she showed off homes for sale in the Orlando area. Komanski said the show aired on Sundays, but was taped on Friday afternoons. "She was not a morning person," Komanski said. After the death of her first husband, Rutt taught drama at Rollins College, which she did on and off for the next 40 years. In the late 1960s, Rutt volunteered to teach at Jones High School, becoming one of the first white teachers to work at the desegregated school. She met Edwin Rutt, of Winter Park, and the two married in 1973. She earned her graduate degree in English literature from the University of Central Florida and in the 1970s, founded the adult theater group The Troupers. The group performed scenes, skits and one-act plays across Central Florida. Rutt also appeared at the first Orlando Fringe Festival. In 1995, Rutt was featured in the Orlando Sentinel for her work in theater. As the artistic director of The Performing Artists Corporation, a non-profit troupe, Rutt helped produce a play for high school students about date rape, bad choices and unwanted pregnancy. "People don't realize what a powerful teaching tool drama is,'' Rutt said at the time. Komanski described her mother as a woman with a "very funny, very commanding" personality. Those who met Rutt, weren't likely to forget her, Komanski said. And she had a knack for telling stories. "I mean stories with all capital letters," Komanski said. Rutt continued to work with actors until she was 88. The Troupers continued to visit Rutt as her health began to deteriorate. Komanski said many were with her the night Rutt died. "She was Queen Doreen," Komanski said. Besides Komanski, Rutt is survived by her son, Brian Jones, of Jonesboro, Ga.; her daughter, Victoria O'Reilly of Orlando; seven grandchildren and three great-grandchildren. The National Cremation Society is handling the arrangements.