WPUL Ownership Changes Hands 5-1-15
Psi Communications, LLC has sold WPUL-AM 1590 to The Julia Cherry Living Revocable Trust. The contract is the cancellation of debt

WPUL Returning To Daytona Beach 11-30-16
Glenn Cherry is about to revive the licensed and silent WPUL-AM 1590. Dr. Cherry is paying $25,000 for the license held by the Julia T. Cherry Revocable Living Trust. Psi Communications, LLC had sold the station to the trust in 2015. Cherry had a 45% interest in Psi Communications, Inc. which was sold to the trust to resolve debt.

Three Local Stations Request STA 4-13-17
WPUL-AM 1590 owner Glenn Cherry has filed for an extension of his Silent STA while the company looks for a new transmitter site.
To read the entire article go here.

WPUL Returned To The Air 1-18-18
WPUL-AM 1590 returned to the air on Jan 18, at the transmitter site. The station operated with 250 watts during the daytime hours. The ground system was vandalized. After repairs are made power will be returned to 1,000 watts.

WPUL Now On FM 2-22-20
WPUL-AM 1590 now has an FM translator at 100.7.

Fire Reported At WPUL 3-11-20
The Daytona Beach News Journal is reporting a large fire at 429 Dr. Martin Luther King Blvd. in Daytona Beach. The building houses the offices of WPUL-AM 1590/100.7 FM. No word on if the station's transmitter has been affected.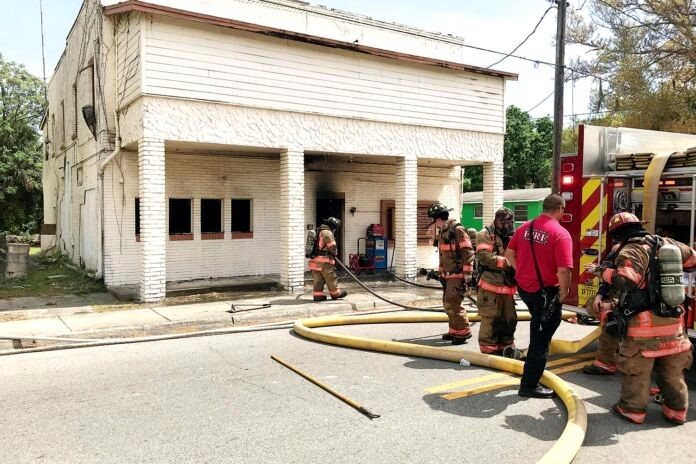 Daytona Beach Fire Department personnel arrived quickly on the scene of a fire that was allegedly set deliberately at the offices of the Daytona Times, the Florida Courier and WPUL-AM 1590/100.7 FM.
Charles W. Cherry II / Florida Courier
Black-Owned Media Attacked March 14, 2020
A Building Housing Records and Equipment Belonging to The Daytona Times and Florida Courier Newspapers, as Well as the Radio Broadcasting Facilities of WPUL-AM 1590/100.7 FM, Was Deliberately Set on Fire in Broad Daylight on Wednesday
By Andreas Butler
Florida Courier

Daytona Beach-On Wednesday afternoon, local Black history took a hit when the building that houses the Daytona Times and WPUL-AM 1590/FM 100.7 radio station was allegedly deliberately set on fire. A preliminary inspection of the building at the Florida Courier's press time late Wednesday night indicated that intentional damage was done to external equipment that broadcast the radio station. At this time the motive, if any, remains unknown as both local and state fire investigations continue. The two newspapers and the radio station have been owned by the family of the late Charles W. Cherry, Sr. for more than 40 years. The Cherry media group is one of only three Black families nationwide who own both newspapers and radio stations in the same area. The other two are in Seattle, Washington and Oklahoma, respectively.

Historical Value
The building, located at 427 and 429 Dr. Martin Luther King, Jr. Blvd., has stood for some 80 years. It is also a site on the city of Daytona Beach's Black Heritage Trail. Substantial fire damage occurred to the first floor and smoke damage to the second floor of the building. Also damaged was the WPUL transmitter, which was on the first floor along with the radio station studio. Fortunately, no one was in the building at the time, so there were no injuries. Charles W. Cherry II, publisher for the Daytona Times and its sister newspaper, the Florida Courier, said he didn't want to come to any conclusions until both fire and criminal investigations were completed.

What Happened?
"I don't understand how this happened or why. An electrical malfunction somewhere? Perhaps. Was this arson? Maybe. Was it a hate crime? Could be,' Cherry mused. "Both our newspapers are unapologetically Black. We've made people angry, both locally and statewide over the years through our newspaper articles and opinions as well as our radio broadcasts. "WPUL, which has been Black-formatted for decades, now focuses on a Latino listening audience. And we just launched a simulcast of the station at 100.7 on the FM dial just a few weeks ago, so its listening population is larger than ever." What concerns Cherry most is the deliberate damage done to outside equipment that took WPUL's signal off the air temporarily. "Why would somebody even bother to do that?" he asked.

Can't Be Stopped
"If somebody was trying to stop us, they can't. Both newspapers will come out on time this week. The Daytona Times has never missed an issue in almost 41 years, even during the week that Dad died. That's more than 2,100 consecutive weekly issues. "Both the AM and FM radio broadcasts were knocked off the air briefly. The FM signal began broadcasting again a few hours after the fire was set. The AM signal may take longer to restore, but we are still on the air. "In other words, this fire will have no lasting effect on our media operations. Assuming this attack was deliberate, it will take more than that to stop Black-owned media generally and the Black Press in particular. "I hope the result of the various investigations can help us get more answers than we have right now. And we thank the neighbors who called 911 as well as the Daytona Beach Fire Department, which responded quickly and saved the building from burning to the ground."

One Of A Few
For Cherry, the actual impact was more personal. "It's about 60 years of local business history and personal family records gone up in smoke," he acknowledged. "The most important thing to us is the fact that we had 30 years of bound volumes of the Daytona Times and about 15 years of the Florida Courier stored on the second floor. They survived, but with smoke damage. There's too much smoke residue right now to see what can be salvaged."

A Snapshot In Time
Cherry reiterated the history that the building holds. "The building itself was a time capsule of newspaper journalism from the late 1970s through the late 1990s, when print media started to go digital. We kept original equipment from the those eras inside the building, including the first computer we ever bought: a Radio Shack TRS-80 with its original large floppy disks. There's a lot of history in there," he related.

Office Remains The Same
"The office my dad had was severely damaged by the smoke. It looked exactly how he left it on his last visit there in November 2004, just before he died." Cherry, Sr., who later became a Daytona Beach city commissioner, founded the Daytona Times in 1978. "He held court in his upstairs office when he was alive," Cherry remembered. "National NAACP officers, other Black media owners, local power brokers, any Black person thinking about going into local or statewide politics, all came to his second-floor office. "And if somebody local needed help getting a kid out of jail or figuring out how to buy a house, Mr. Cherry's office was where you had to go."

Realty Office Too
Throughout the years, the building housed the Daytona Times, the Florida Courier, the WPUL radio broadcast studio, and Mormen Realty and Development, Inc., a real estate brokerage firm created by Cherry, Sr. with a goal of helping local Black families buy their own homes. Before Cherry, Sr. purchased it, the building had housed other businesses, including a store and a doctor's office. Despite the damage, not all is lost.

Backups Elsewhere
"Back in 1978, I convinced Dad to bind all of the newspaper issues into large books every year, then to have them converted into microfiche," Cherry disclosed. "We have two sets of microfiche until approximately the year 2000. One set is stored off-site. We have PDF files of both newspapers thereafter, so we should be fine. "Everything is not gone, but it's a blow," noted Cherry.

Investigation Continues
There were plans for the building as well. "We were thinking at one point about developing the building into a newspaper museum of some sort that would fit well with the Dr. Howard Thurman Home that will soon anchor Daytona Beach's Black community, with the hope of our area becoming a destination tourist site." Cherry related. "The family will decide what happens next."

Can't Go In
Meanwhile, authorities continued to investigate the fire this week. "We'll see what the fire marshal says. The building is unapproachable. Right now, you can still smell the smoke from about half a block away. You can't enter the place without an oxygen tank," Cherry added.

WPUL Goes Silent After Fire 4-4-20
WPUL-AM 1590/FM 100.7 has filed for an STA with the FCC until repairs can be completed on the transmitter that was damaged during the fire that took place on March 11.

WPUL Returns 4-14-20
WPUL-AM 1590/100.7FM has returned to the air in South Daytona after the fire of March 11.

Names In WPUL History



Charles Cherry, Sr.-1988-2014-President-Tama Communications/1989-General Manager-Psi Communications In

Memory



Mattie Howard-1988-2007-"Friendship Gospel Hour"-Tama Communications/-Psi Communications In

Memory



Charles Cherry II-1989-President/Program Director/General Manager/2000-2014-Host-"Free Your Mind"-Psi Communications
Mike Thomas-1989-Program Director-Psi Communications
Tamela Powell

-1989-National Sales Manager/Program Manager/Chief Engineer

-Psi Communications
Kondo Dale-1989-News Director-Psi Communications
Chuck Washington

-1989-Program Director-Psi Communications



"Captain" Chris Hill-1989-1991-Psi Communications

Bio

graphy
Ronnie Rogers-1992-Music Director

-Psi Communications
Stacey Reynolds

-1992

-News Director-Psi Communications
Cloe Sears-1993-Program Director/

Music Director

-Psi Communications
Steven King-1995-Program Director/News Director-Psi Communications



Bobbie Thomas-1997-Co-host of "Straight Talk'' with Kevin Young-Psi Communications
Kevin Young-1997-Co-host of "Straight Talk'' with Bobbie Thomas-Psi Communications
Patricia Hyacinth

-1998-

Program Director-Psi Communications
Christopher Baker-1998-1999-Afternoon show Co-host-Psi Communications
Vince Robinson-1999-Chief Engineer-Psi Communications



Phinesse Demos-2003-2008-Program Director/Host "Express Yourself"

-Psi Communications




Stephanie Miller-2005-"Stephanie Miller Show"-Psi Communications




Rev Al Sharpton-"Al Sharpton Program"-2006-Psi Communications



Larry Steele-2007-2014-Station Manager/Sports Director-Psi Communications
Marc Dixon

-2009-Production Intern/Manager

-Psi Communications



Glenn Cherry-2016-

President

-

Central Florida Communicators Group, LLC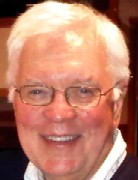 Bill Press-"The Bill Press Show"





Dwayne Taylor-

Host of "On The Agenda"
Walter James-Music Director-Psi Communications

George "Harold" Utter
-Engineer
In
Memory
Terry Abdo-co-host of the "Terry and Jerry Show"
Jerry Kenney-co-host of the "Terry and Jerry Show"

Rick Brady
Bio
graphy
Phyllis Hartmann
In
Memory



Jarvis Smith-Psi Communications, Inc.

In

Memory
Elder Robert Brewer
Rev. Harry Austin
Mary Rhymes
Joyceline Poole-Dudley