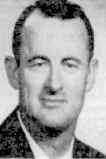 Tony Chastain
MR. Tony Morris Chastain, 52, 1780 Goodrich Ave., Winter Park, died Tuesday. September 7, 1971. A native of Arkansas, he moved to the Orlando area in 1949 and was an announcer for WORZ/WKIS-AM 740 radio for several years. Survivors: son, Phillip, Tulsa, Okla.; daughter, Mrs. C. G. Carpenter, New Orleans, La.; mother, Mrs. Irene Chas-tain; sister, Mrs. Noah Webster, Tulsa; brother, Paul, California. W. Guy Black Home for Funerals.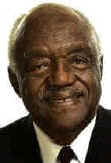 Charles W. Cherry
Cherry 'Homegoing' Focuses On Justice
By Ludmilla Lelis and Sentinel Staff Writer
Orlando Sentinel
Nov 24, 2004
DAYTONA BEACH -- Charles Cherry II first wrote a eulogy for his father at age 12, the day the Rev. Martin Luther King Jr. was assassinated. "I believed Daddy would be murdered too," the younger Cherry, now 48, told the hundreds who gathered Wednesday to remember the Daytona Beach city commissioner, entrepreneur and newspaper publisher. He had reason to fear for his father's life. Charles W. Cherry Sr., a college classmate of King's, was also a warrior for civil rights. Death threats had become a part of his family's life. Cherry, who died Nov. 16 from complications of colon cancer, wasn't afraid of the threats. "Daddy said often that he had conquered his fear of death," his son said. "I think it is a spiritual gift, reserved for God's chosen soldiers who are prepared by circumstances, education, environment and upbringing to do the hard, dangerous dirty work in America." The elder Cherry, his coffin draped in the flag of black nationalism, was celebrated Tuesday at a rousing "homegoing" service that concluded with a stirring rendition of the "Battle Hymn of the Republic" that underscored his combative spirit. The two-hour service at the Mary McLeod Bethune Performing Arts Center started with a standing ovation for the Georgia native and Korean War veteran who moved to Daytona Beach in 1952 and began his career in business and public service. Speakers only briefly touched upon the details of his long career, since attendees were given an eight-page edition of the Daytona Times, the newspaper he founded more than 25 years ago, which listed his many accomplishments as a college professor, politician, Realtor, union organizer, bail bondsman and newspaper publisher. A few people offered some humorous memories, including childhood friend Albert Dowdell, who said Cherry was the first in his hometown of Americus, Ga., to own a zoot suit and he proudly wore it to Sunday school. However, the dominating theme from many speakers was Cherry's lifelong fight for justice and equality. Even the music, which included gospel singing by the Bethune-Cookman College concert chorale and a Morehouse College tenor from Atlanta who sang "Dream the Impossible Dream," evoked that theme. In fiery oratory that focused on his father's life as a man devoted to his family and his community, Charles Cherry II remembered the dangers behind the civil-rights struggle when it was "open season on the black man." He reminded people of how other Florida leaders of the National Association for the Advancement of Colored People, of which his father served as state and local branch president for many years, were killed. He reminded them of the black men who were murdered and their bodies dumped in the Everglades. He reminded them of how the Ku Klux Klan had been in league with some local police forces. He reminded them of how black people couldn't swim in the Atlantic Ocean in Daytona Beach and instead swam at Bethune Beach 25 miles away. "Dad always told me the never-ending beach erosion [at Bethune Beach] was divine justice," said the younger Cherry, a lawyer and businessman who said he now will have to be the "designated flame-thrower" of the family. "He told me that God was taking back that beach because black Daytona was finished using it." The Rev. Calvin O. Butts, pastor of Abyssinian Baptist Church in New York City and a nationally known advocate for the black community, rallied the crowd to carry on Cherry's legacy of fighting for equality and justice. It was a legacy that came from Cherry's childhood, having to learn to fight the hateful discrimination in Americus. Butts explained that Cherry's blood flowed with the strongest traditions of the black community, the venerable Morehouse College and the influence of Marcus Garvey, father of the Pan African movement and designer of the red, black and green flag draped over Cherry's closed coffin. "It takes men like Cherry to push us, to challenge us, to remind us to carry the dreams of your people," he said. "Why are you crying about Charles Cherry?" Butts said. "Better suck up your tears and get out there and do some work. You might as well go out with his spirit of rebellion, his courage and his fearlessness and continue his work."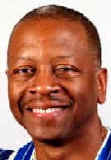 Charles W. Cherry II, Retired Daytona Times and Florida Courier Publisher, Dies
Daytona Times Staff 15, 2023
Charles W. Cherry II
Charles W. "Chuck'' Cherry II of Daytona Beach, a fierce advocate of the Black Press and a longtime warrior for social justice, died on Saturday, July 15, at age 66. Chuck Cherry retired as publisher of the Daytona Times and the Florida Courier in 2020 after running the Black newspapers' editorial operations for decades. The retired attorney also was an author, speaker, radio broadcaster. In 2019, he founded 623 Management, Inc., a company that focused on developing and disseminating messaging to Black America with a specific focus on understanding and reaching Florida's Black population through a comprehensive marketing strategy. He also was a sought-after speaker on Black history and civil rights in Daytona Beach and beyond. Charles W. Cherry II was born on Aug. 6, 1956, in Daytona Beach to Julia T. Cherry and Charles W. Cherry, Sr., founder of the Daytona Times and Florida Courier newspapers. The senior Cherry also was a past president of the Florida NAACP and a former Daytona Beach city commissioner. A graduate of Seabreeze High School in Daytona Beach, Chuck Cherry received his B.A. degree in journalism from Morehouse College in 1978. While at Morehouse, he pledged Omega Psi Phi Fraternity, following in the footsteps of his father. Chuck Cherry then went on to receive both his M.B.A. and J.D. degrees from the University of Florida in 1982. While at Morehouse, he was president of its Interfraternity Council; Basileus of the Psi Chapter of Omega Psi Phi Fraternity; a Student Government Association representative; and a four-year track letterman in high jump. Admitted into the Florida Bar in December 1983, he was a former Fort Lauderdale city and South Florida state prosecutor, and practiced law for 21 years before returning to journalism and newspaper publishing as his primary occupation upon the death of Charles W. Cherry, Sr. For more than 10 years, Chuck Cherry also served as general counsel to the Housing Authority of the City of Fort Lauderdale. Along with being publisher of the newspapers, he served as general manager of the family-owned radio station WPUL-AM 1590 and for years was host of the station's "Free Your Mind'' radio show. His "Straight, No Chaser'' column appeared weekly for years in the Florida Courier and garnered Florida and national awards.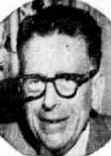 W. S. Cherry Jr., Radio, Hotel Owner. Dies At 56
Orlando Sentinel
April 14,1961
Mr. William S. Cherry Jr., owner of the Cherry Plaza Hotel and chairman of the board of the Cherry Broadcasting Co., which owns stations WDBO, WDBO-FM and WDBO-TV here, died early yesterday in Miami Beach, where he has made his Florida home for several years. Death came to the 56-year-old broadcasting executive and New England merchant at St. Francis Hospital following surgery Wednesday for a blood clot. In addition to his Orlando holdings, Mr. Cherry was principal officer, director and stockholder in Cherry & Webb Co., which operates women's apparel stores in Providence, R.I. and Lowell, Fall River, Lawrence and New Bedford, Mass. Since purchasing the hotel and broadcasting stations here, Mr. Cherry had been a frequent visitor to the Orlando area. A broadcasting pioneer, Mr. Cherry would have celebrated 30 years in the industry in August of this year. His broadcast career began in 1931 with the formation of Cherry & Webb Broadcasting Co. in Providence. He was president of the company, which owned and operated WPRO and subsequently WPRO-FM and WPRO-TV. IN 1959, the Providence stations were sold to a group headed by broadcaster Lowell Thomas. He was also identified with New York City's leading independent radio station WNEW. In November, 1949, Mr. Cherry headed a group of Rhode Island businessmen who bought the station. They sold it in April, 1954, for a reported $7.5 million. Born Sept. 23, 1904, in Fall River, Mass., he attended Moses Brown School in Providence and Culver Military Academy, Culver, Ind. Surviving are his wife, Mollie B. Cherry; one son, Rodney; a daughter, Mrs. Richard Wise, Canada; a stepson, Leonard S. Davey Jr., New York and Orlando; a stepdaughter, Mrs. Richard Stiegler, Fairfield, Conn.; and a sister, Mrs. G. Mason Gross. Funeral arrangements have not been completed. Burial will be in Rhode Island.

Bob Church Passes Jun. 14, 2011
From Mick Dolan's blog

"...Bobby passed quietly at Florida Hospital Tuesday night June 14th, 2011. Thanks to Susie Martin-Rott, author of the forthcoming book Playin' The Peninsula: Garage and Teen Center Bands of the I-4 Corridor for more about Bob. Bob Church was born in Owensboro, Kentucky. When he was two, he contracted polio, which affected his legs. At age 2-1/2 he was fitted with his first set of braces, and over the course of his youth had multiple surgeries, alternating from walking with braces and crutches to having to use a wheelchair to get around. He never let it stop him from pursuing his music. After he quit playing in bands like Central Florida favorites, The Undertakers, he worked at several Orlando area radio stations (WLOQ, WDBO, WORJ, Y106 and WDIZ) as an on-air personality. I knew Bobby as my program director (he hired me at WDIZ in 1980) and later as part of the Bob and Bob morning show on WLOQ in the 90s. Like most people I know in radio, Bobby was crazy and we loved him!!

Ron "Charles"

Gitschier Passes

11-7-18
Craig Flagler Palms Funeral Home & Flagler Memorial Gardens

Ronald Charles Gitschier, Jr. age, 56, passed away peacefully November 7, 2018 at Mayo Clinic Jacksonville, FL. He was born on June 13, 1962 in Lowell, MA to Patricia Pimentel and Ronald Charles Gitschier, Sr. As a young child Ron was known to travel many miles on his bicycle from town to town, distances his mom never knew about. He enjoyed hanging at the city planning department in Lowell at City Hall. An article in the Lowell Sun mentioned him as the youngest map maker in Lowell at age 9. Ron enlisted in the Navy in 1981 and shortly after married his wife Sandy on July 9, 1984 in Honolulu, Hawaii. Ron and Sandy were blessed with 3 children during their marriage, Linda Marie Gitschier born 1985, Ronald Charles Everett B. Gitschier born 1991 and Donald Albert Seth Gitschier born 1993. Ron and his wife were recently blessed with a grandson in December 2017, Jasper Jay Mark Kramer, born in Mt. Shasta, CA. Ron served our country for 23 years. During his time in the service he served aboard the USS Conserver ARS 39 from 1982 to 1985 in Pearl Harbor Hawaii. The USS Abraham Lincoln CVN 72 in Norfolk, VA and was part of the commissioning ceremony. He also served aboard the USS Theodore Roosevelt CVN 71, Norfolk, VA and the USS Doyle FFG 39, Mayport, FL. Ron served our country during the Kuwait Liberation Campaign, Operation Desert Storm and the Persian Gulf War. He received Navy Unit Commendation, Joint Meritorious Unit, Kuwait Liberation Campaign Medal and two National Defense Medals, Navy Achievement Medal, just to mention a few. Ron was always proud and honored to serve his country. Ron's wife and children were also proud of his service to our country and supported him through his career despite the sacrifices. Ron retired after 23 years of service, EM1, Petty Officer First Class in December 2004 and settled in Palm Coast, FL with his wife and children. He was admired and well regarded by all his shipmates. After retirement he worked for a brief period for the US Postal service and Home Depot. He made many friends at Home Depot that he enjoys chatting with every time he shops there. Needless to say, a quick shopping trip never happens. Ron's deepest passion was radio and throughout his life, even during his career in the Navy he remained involved in some way or another. He collected many airchecks, pictures of towers and conversed with many in the radio world. Many family trips included stops at radio station for meet and greets. Not to mention listening to the static of AM radio on the car rides and then running to the pay phone to notify the station that he received reception from states away. As a young man he worked at WLLH in Lowell, WOTW Nashua, NH. During 1998 to 1999 he worked at WYHI in Fernandina Beach, FL. He was known as Rocky W Shore here in Palm Coast on the Blizzard, 93.3 FM (WFBO-FM 93.3), where he engineered and DJ'd. Ron always made himself available to help his radio buddies and enjoyed the opportunity to learn more through the years by assisting with side jobs throughout the state of Florida. His knowledge and love of radio provided him a great opportunity in 2007 to become the Chief Engineer and News Director at WNZF(-AM 1550/FM 106.3). Everyday he could be heard on the radio, "This is Ron Charles with the local news." He was affectionately known as Capt. Ron by David Ayres, General Manager. WNZF is Ron's second family, he loved his job and the people he worked with. Ron was recommended as the person to get the station started and was instrumental in the build of the station from ground up, assisted with the tower installation and setting up the studio. Through the 10 years that Ron has worked for Flagler Broadcasting he has been instrumental in the addition of the Beach 92.7 (WBHQ-FM 92.7), KIX Country 98.7 (WAKX-FM 98.7), KOOL 100.9 (WXJZ-FM 100.9) and most recently 105.5 BEACH (WBHU-FM 105.5) in St. Augustine. He also worked for WNSS 89.3, Houston Christian Broadcasting, Inc as the engineer. During his time at Flagler Broadcasting, Ron worked hard as the engineer to maintain the station even through the storms to be sure the community received information during these storms. As News Director he reported the news with fairness and integrity. Ron has accomplished much in his short life and is highly regarded, respected and admired by all those that have known him, friends and family. He will be remembered as a humble, intelligent man with integrity, sincerity, compassion and willingness to help others. He will be dearly missed by his family as well as his friends. He is survived by his loving wife Sandra Gitschier, daughter Linda Gitschier, son Ronald C. Gitschier, son Donald Gitschier, grandson Jasper Kramer, father Ronald C. Gitschier, Sr, sisters Catherine Gitschier, Carol Croswell, Kelly Hamilton and brothers Kevin Gitschier, Mark Gitschier, Frank Marcott, David Marcott, Darrin Marcott and Michael Gitschier, as well as many cousins, nephews, nieces and friends. The world has said goodbye to a wonderful husband, father, brother, uncle, friends and shipmates. He will be deeply missed by all. "Fair winds and following seas" When we miss you the most, we will look deep in our hearts and find you there. Family and friends will be received Sunday, November 18, 2018 from 1:00 – 3:00 PM at the Craig-Flagler Palms Funeral Home in Flagler Beach, where services will be held at 3:00 PM.
Gene Chenault

Dead At 90
Gene Chenault, who with

Bill Drake

(who died in November of 2008) headed Drake-Chenault Enterprises, died on Tuesday, Feb. 23. He was 90 years old. Chenault and Drake began their partnership in 1962, when Chenault offered Drake the opportunity to program two of his California stations, KYNO in Fresno and KSTN in Stockton. After both stations rocketed to number one, Drake-Chenault Enterprises was formed and went on to take KGB in San Diego to the top of the ratings and launch the legendary Boss Radio on KHJ Los Angeles. By the 1960s Drake-Chenault became a hugely successful company, with hundreds of client stations, offering full-time formats, sales, consulting, and special features including

The History of Rock and Roll. Jones Radio Networks purchased the company in 1985.
Thanks to

Mark Williams

for this link to Gene's obituary as it appeared in the

L.A. Times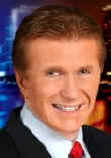 Brian Christie aka Blue Christie
Brian Christie (died January 17, 2021) was an American television news journalist, talk show host, and anchor. He was host and executive producer of "The Boomer Show". Before his career in the television industry, Christie was on the radio in several markets including: WOCB Cape Cod, Mass, WSAR Fall River, Mass, WBUD Trenton, WLOF-AM 950 Orlando, and WLAC Nashville. For over a decade, he was a primary news anchor and reporter for CNN, CNN Headline News, and CNN International when it carried CNN's US prime time nightly broadcast. During his years at CNN Christie anchored the network's The World Today, The CNN Prime News, and Newsnight. He was also in the anchor seat for the analysis and reporting of many significant breaking news stories including Hurricane Andrew, the O.J. Simpson Trial, the Persian Gulf War, and many other live national and international news events. Brian also hosted CNN's Your Turn. The late night call-in show was a fixture of the CNN overnight schedule for several years in the mid-1990s.His career included stops as a primary anchor, reporter and host for WRAU-TV Peoria, WCVB-TV Boston, WKRN-TV Nashville, KTBC-TV Austin, KUSI-TV, and XETV in San Diego. Christie often won the television news ratings battle at CNN, and twice in San Diego (KUSI in the '90s and XETV from 2002 to 2007). He had also hosted a number of nationally syndicated news, information and talk shows, including Emergency Call and U.S.A.M., an early morning CBN network show. He had hosted talk shows in Boston (The Good Day Show), Nashville (Nashville Magazine), CNN Morning News, San Diego (San Diego People), and Orlando (The Sundance Show) at WSWB TV (channel 35).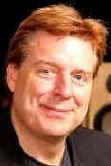 Steve Church Passes

9-28-12
Steve Church, engineer, entrepreneur, talk show host, and founder of Telos Systems and the Telos Alliance, has died in Cleveland, on September 28, 2012. He had brain cancer. Steve was born in San Diego, California. Prior to his founding of Telos Systems, Steve worked at

WMEL-AM 930

between 1973 and 1975. Steve is survived by his loving wife Lana, stepson Dimitri, mother Jacqueline Burgess, and brothers Brent Church, Dann Church and Todd Church. He was 57 years old.