Bob Haa
65, of Brooksville, passed away on Oct. 28, 2013. He was born in St. Marys, Maryland. He was Christian by faith. Bob was an avid golfer and especially enjoyed golfing with his friend Gail Samples and his sons and nephew, Pete. Bob also enjoyed barbequing, eating crabs and spending time with family, friends, and his dog Peanut. He was a radio announcer for close to 50 yrs; and was with WWJB since the early 80's. Bob previously owned a station in Coleman Alabama as well. Bob was a passionate man – passionate about his family, his community, and his country. While you may not always agree with him, you always knew exactly what he thought! We will miss that so very much.
He is survived by his loving wife of 26 yrs., Andi ; sons, Bobby Haa and his wife Crystal of St. Pete, Todd Haa of Atlanta, GA, Aaron Haa of Brooksville; and Ashton Haa and fiancé Blaise Grubbs of Hernando Beach and daughter, Carmen Rathbun of Washington; Peter Haa Junior, nephew and his brothers Greg and Chris. Bob had one brother, Pete Haa of NY; Bob's grandchildren include Ryan and his wife Abby, Kian, Sasha Rhaen, and Luc Conrad; and L.A. His great grandchildren are Taegan, Zoey, and Madison. Bob was pre-deceased by his sister Jane and his daughter Rhaen Lynn.

Lee Colee Hamilton

1926-2017
HAMILTON, Lee Colee Lee Colee Hamilton, born Leanore Dippy in Philadelphia November 26, 1926, passed away July 03, 2017. Lee never campaigned for women's equal rights. She just took them. As

early as grade school when a publisher offered a bicycle for the most magazine sales in Philadelphia, but excluded girls, Lee signed up under her brother's name and won the citywide contest. It launched a life-long love affair with work and its rewards. Upon America's entry into World War II, Lee's family moved to the then-tiny Orlando. At her first job there as a copywriter for a radio station, (WLOF-AM 950) she discovered salesmen earned 15% commission. She sought permission to sell. Management laughed at her there were no female sales reps! Determined, Lee waited for the height of Christmas advertising, then announced she was quitting, copy unwritten, unless allowed to sell. It worked. She changed her name to Lee so prospects would not know a woman was asking for an appointment. When a new manager came in and fired Lee on a trumped up charge, she simply refused to leave, reporting to work as usual, day-after-day until the manager himself was fired. Soon she was the top sales rep; then promoted to

sales manager. Lee married TV station general manager, Donn R. Colee, Sr. and the couple who were recruited by MetroMedia, evaluated and managed TV stations from Kansas City to Washington, DC. In 1963, they returned to Florida, purchased WHEW Radio Station in West Palm Beach and opened a PR firm and ad agency in Palm Beach. Though the marriage ended in 1968, the business and genuine

best friend relationship continued to the present. In 1973 Lee married Harry S. Hamilton, Sr. and changed careers, becoming an active partner in commercial real estate development and management of numerous properties and businesses. Lee and Harry, with varying partners, developed, owned and operated over three million square feet of commercial structures. Though Lee and Harry developed

properties in Orlando, Jacksonville, Gainesville, Tampa, and Ft. Lauderdale, most of their projects were in Palm Beach County. They forever changed the skyline of West Palm Beach with Northbridge Center, aka "The Darth Vader Building." Of all their investments, the Palm Beach Yacht Club held a special place in their hearts. Lee's Wesleyan College yearbook called her indefatigable. Her Madison Avenue competitors called her the Switch Pitch Queen. Friends called her the "Truth Fairy." Business associates called her an equal and that, she loved. She thrived on challenge and competition, which carried through to sports: bobsledding in the Swiss Alps, skydiving in Florida, and skin diving in the Bahamas. Lee loved boating, fishing, and diving in the summer, and in the winter Europe called, especially Paris and San Moritz. Lee was predeceased by her husband of 43 years Harry S. Hamilton, Sr., her brothers Dr. Ted Dippy and Dr. Roy Dippy. She is survived by her sister Adele Phillips (Orlando), brother Dr. Walter and Carol Dippy (Stuart), sisters-in-law Elizabeth Dippy (Astatula) and LuAnn Dippy (Orlando), her step children Larry and Asmah Hamilton (Australia), Robin and John Morrow (Santa Rosa Beach), and Sonny and Judy Hamilton (West Palm Beach). The family will receive friends at Howard-Quattlebaum Funeral Home, 754 US-1 North Palm Beach, FL 33408 on Thursday, July 13th at 4:30PM 6:30PM. In lieu of flowers, please donate to Mayo Clinic Alzheimer's Research Center, 200 1st Street SW, Rochester, MN 55905 or TrustBridge Hospice, 5300 E. Avenue, West Palm Beach, FL 33407. Published in The Palm Beach Post from July 9 to July 12, 2017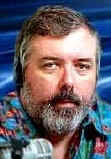 Chuck Harder Passes 5-6-18
Charles Edward "Chuck" Harder died April 10. He was born in Elgin, Illinois in 1944 and began his radio career as a disc jockey in Chicago in the early 1960's. In the 1990s Chuck's popular consumer advocate program

"For The People"

was ranked as one of the top ten talk programs in the country. Chuck worked in New York City at WMCA-AM 570, at WFLA-AM 970 in Tampa and other markets. His show was popular during the 1990s until his retirement in 2010. His show was heard in Central Florida on

WKIS-AM 740,

WKIQ-AM 1240,

WPGS-AM 840

and

WTRR-AM 1400.
Douglas

"Yankee Doodle" Harmon
Douglas J. "Yankee Doodle" Harmon, 58, died at home Wednesday, August 8, 2012. He was born in Lawrence, Michigan. Doug grew up in Titusville, FL. He graduated from T(itusville) H(igh) S(chool) in 1972. Doug had a beautiful bass baritone voice. He sang in little theatre productions of "Babes In Toyland" and "Ali Baba". When he was 14, he sang in the chorus of The Brevard Opera Guild productions of "Cavalleria Rusticana", "Pagliacci", "Carmen", and a Barbershop version of a Quartet from "Rigaletto". When he was 16, Doug and his dad joined The Brevard Chapter of Barbershop Quartet Singers. While a senior in high school,

"The Doug Harmon radio show"

played "oldies" on Saturday nights on

WRMF(-AM 1060). In 1973, the family moved to Dothan, Alabama. In 1979, Doug became the youngest Railroad Engineer to work for Seaboard Coastline Railroad in the state of Alabama. He was a member of Brotherhood of Locomotive Engineers, Div. 332, Montgomery, Alabama. Doug drove both freight trains and Amtrak passenger trains for 9 1/2 years before retiring. In 1989, Doug and his wife, Tanya Patrick Harmon, moved to Port St. John, Florida, where he followed his dad and older brother in working at KSC for Lockheed-Martin USA. Doug was a Tile Tech and was very involved with the Safety Group - OASIS. He worked there for 20 years. Doug was a gifted wood worker. He was the principle designer and one of the builders of the altar rail, pulpit, altar, baptismal font and lectern of St. Patrick's Church. Predeceased by his wife, Tanya, and his mother, Mickey Harmon. Doug is survived by his father, Mel Harmon; brother, Michael (Carolyn) Harmon; sister, Melody Harmon; and many other family and friends. On Saturday, August 25, at 1 P.M., a Mass of Christian Burial will be co-celebrated by The Rt. Rev. John Vaughan and The Rt. Rev. Clark Dorman at St. Patrick's Anglican Catholic Church, 4797 Curtis Blvd., in Port St. John, FL. Following the Mass and Burial, a reception will be in Dorman Hall. In lieu of flowers, donations may be made the church building fund, (office A.C.) or VITAS Hospice, 323 So. Washington Ave., Titusville, FL 32796.
Phyllis Hartmann Passes
Phyllis Hartmann was an air personality at

WDAT-AM 1590,

WPUL-AM 1590,

WGGG-AM 1230

and

WZIP-AM 1590

in the 80's and 90's has passed. She lost her battle with cancer on July 1, 2009.

Scott Harris

Loses His Battle With Kidney Cancer
S

cott Harris

has died from kidney cancer this morning. He was born Vincent McGough. Scott was a graduate of Edgewater High School and the University of Central Florida. Survivors include a son, Emery McGough, and three siblings: Jane McGough of New York City, Sue McGough of Central Florida and Tom McGough of Tallahassee. Details of a memorial service have not yet been announced.

Paul Harvey
"Paul Harvey was one of the most gifted and beloved broadcasters in our nation's history," ABC Radio Networks President Jim Robinson said in a written statement. "As he delivered the news each day with his own unique style and commentary, his voice became a trusted friend in American households." He was 90. Known for his deliberate delivery and pregnant pauses, Harvey's broadcasts were heard on more than 1,200 radio stations and 400 Armed Forces networks and his commentaries appeared in 300 newspapers, according to his Web site. Harvey died at a hospital in Phoenix, Arizona, where he kept a winter home, said Louis Adams, a spokesman for the ABC networks. He was surrounded by family members when he died. "My father and mother created from thin air what one day became radio and television news," said Harvey's son, Paul Harvey Jr., in a written statement. "So, in the past year, an industry has lost its godparents and today millions have lost a friend." Harvey was born in Tulsa, Oklahoma. His radio career began in 1933 at KVOO-AM while he was still in high school. Harvey helped clean the station and was eventually was allowed to fill in on air, reading news and commercials. In 1990 Paul was inducted into the National Radio Hall of Fame and in 2005 he received the Presidential Medal of Freedom from then-President George W. Bush.


ABC Special Courtesy of ABC, WDBO and Mike Murillo
George Hazelwood Dec. 1, 2010
Mr. George Andrew Hazelwood, 80, 1909 University Drive, Orlando died Wednesday. Born in Illinois, he moved to Orlando from Jacksonville in 1940. He was past owner of WJNO(-AM 1290), West Palm Beach,

WLOF(-AM 950), Orlando and WJAX-AM 1220, Jacksonville. He was Sales Manager for P & N Auto Parts in Orlando. Survivor: wife, Mrs. Kathryn Hazelwood, Orlando.
Don Elliot Heald
One of the original Voices of WWV has passed away. The recorded voice of Time and Frequency Station WWV has fallen silent. This with word that announcer

Don Elliot Heald, of Atlanta, Georgia, who gave WWV its human touch passed away on Thursday, February 19th. WWV is the oldest continuously-operating radio station in the United States, first going on the air from Washington, D.C. in May 1920, approximately six months before the launch of KDKA. WWV's main function is the continuous dissemination of official U.S. Government time signals. Known in the broadcast world as Don Elliot, Heald had distinguished career that ranged from work at Atlanta Georgia's WSB-TV as general manager to his automated and internationally heard WWV broadcasts on short-wave. He was also the voice of the Audichron telephone dial-in Time -Weather - Temperature service and of the Protestant Hour radio show for over 40 years. For nearly five decades Heald narrated the televised Christmas Eve service from Atlanta's Episcopal Cathedral of St. Philip, where he served as a vestryman, junior warden and senior warden. Heald was originally from Massachusetts, but came to Atlanta via Lakeland, Florida. He was a graduate of the University of Florida at Gainesville and began his broadcast career after graduation when he accepted a position at WRUF-AM 850

where remained for three years. In Atlanta he spent much of his spare time devoted to public service work with charities and civic clubs.

Mark Hellinger

2-2-14
Ontario, Ohio:

Mark David Hellinger, 57, passed into glory Sunday morning, February 2, 2014, after a long illness and a courageous battle. Born March 23, 1956 in Crestline, Ohio, Mark bids farewell for now to his loving parents Chester and Alice (Beck) Hellinger of Ontario; one sister, Cynthia K. Hellinger Phelps; two brothers, James A. (Mary Ann) and Evan Hellinger; numerous nieces, nephews, cousins, and infinitely many friends. He was preceded in death by grandparents George and Evelyn Hellinger and Albert and DaLee Beck, uncles, aunts and a young nephew, Trisen. His beloved dog Lucy is at his side once more.

Mark was a graduate of the Ontario High School class of '74. He was highly respected by his classmates and faculty and more than likely the only student with a set of keys to every room in the school. He took that honor very seriously and never betrayed the trust. At age 16 he began his career as a radio announcer at WGLX in Galion, Ohio. From there he landed a job at WMAN 1400 AM in Mansfield and went on to become a popular DJ. In March of 1983 he decided cold weather wasn't for him anymore and headed south. In Florida, Mark started out as an announcer in Lakeland, then Orlando (at

WDBO-AM 580), and finally as a news director at WPBF-TV in West Palm Beach. His proudest career moment was receiving the SE Regional Emmy for News Production for a special newscast he produced and directed. In 1994, he moved to the mountains and bought a radio station in Jasper, GA. Within a short time he purchased several other stations and got them up and running. That was a dream come true for Mark. He returned home to Ohio recently where he could be near family. He often spoke of what he believed heaven would be like and he carried that vision until the final beat of his kind and generous heart. Mark rubbed elbows with some of the big names in the business, but the most important elbows were those of his family. Funeral services will be held Saturday, February 8, 2014 at 1:00 p.m. at Ontario United Methodist Church, 3540 Park Avenue West, Ontario. Family and friends are invited to call for two hours prior to the service from 11-1 p.m. at the church. Burial will follow at Ontario Cemetery. At Mark's request memorial contributions may be made to The Richland County Humane Society, 3025 Park Ave West, Ontario, OH 44906 or MedCentral Hospice, 335 Glessner Ave., Mansfield, OH 44903. The Ontario Home of Wappner Funeral Directors is privileged to serve the family of Mark David Hellinger. Special thanks to MedCentral Hospice, Lexington Court Care, Georgia Mountain Hospice and Dr. Adam Bressler of DeKalb, GA. Your special touch made all the difference to the Hellinger family.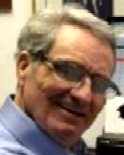 WONN Morning Man Passes

6-20-17
WONN-AM 1230

morning host

Jim Hendrick, died on Friday, June 16, in Lakeland. Jim had been on medical leave since July of 2016 after a reported fall in the station parking lot. Jim was an entertainer, singing with his band,

the Four Crowns

in Las Vegas as well as sports director for stations in Detroit. Jim hosted the morning show since 2005. He was 82.
Eddie Hubbard Dies After Car Accident
Eddie Hubbard died March 26 after he and wife, were involved in an auto accident. Eddie was a veteran Chicago broadcaster eventually moving to Dallas and joining the ABC Radio Satellite Music Network. The "Stardust" format was carried by WHOO-AM 990 from 1993 until Disney took over in 2001.

Jerry Richard Hughes
, 62 of Lakeland, died June 1, 2012 due to heart failure. Jerry was born May 17, 1950 in Huntsville, AL to Hugh and Mary (McCullough) Hughes, Sr. and moved to Lakeland in 1973 coming from Forest, MS. Jerry began his radio career at the age of 4 and owned Radio Station

WWAB 1330AM. Jerry was best known for his nationally syndicated radio show
"Straight Talk"
which could be heard Monday through Friday 2-5pm on the Accent
Radio Network. Jerry was formerly known as radio personality "Brother Love" in the 1970s on WWAB. In the mid 90s, Jerry founded the "Monday Night Group" here in Lakeland – a group of concerned citizens who discussed political topics each and every Monday for over a decade. Jerry is preceded in death by his mother, Mary. He is survived by his wife, Vicki; his son, Richard (Shannon) Hughes of Lakeland; his father, Hugh (Pam) Hughes, Sr. of Lakeland; his sister, June Crousore of Arden, NC ; his grandson, Gavin Hughes of Lakeland and his canine buddy, Panzer.

Sgt. Jim Humphries
Retired Florida Highway Patrol Sgt. Jim Humphries died Monday, August 6, 2008, from injuries suffered in a car accident. Humphries spent 27 years at the Highway Patrol before retiring in 1980. He helped create a weekly television program called The Law and You, which addressed local law enforcement and community issues. He also did daily traffic reports on WHOO-AM 990.

Wendell "Wendy" F. Husebo 12-4-14
Wendell "Wendy" F. Husebo, 87, passed away on December 4, 2014, in Leesburg, Florida, following a long battle with Parkinson's disease. Born on August 18, 1927, in Minneapolis, Minnesota, to Andrew and Esther Husebo, Wendy was the younger of two children. He married Jean Thorsellon June 1, 1950, in Minneapolis-St. Paul. The young couple moved to Leesburg, Florida, in 1951. A man of deep faith, Wendy's first order of business upon arrival in Leesburg was to chair the steering committee of Gloria Dei Lutheran Church. (Wendy and Jean were charter members of the church, and Wendy later served for many years as the church's superintendent.) In November 1951, Wendy and his brother Paul purchased WLBE radio station. The two brothers also acquired the local baseball team, The Leesburg Packers, which later became known as The Lakers. In 1953, he was recognized as the "Most Outstanding Young Man of Leesburg" and also received the Distinguished Service Award from the Leesburg Jaycees. With a passion for business and for making things happen, Wendy and Jean founded Husebo Advertising, which later became Husebo Advertising and Public Relations, in 1962. Highlights of Wendy's nearly 60-year career included pitching a winning presentation to Roy Disney with Walt Disney World for Florida Telephone and orchestrating the grand openings of both Citizens National Bank of Leesburg and Leesburg Regional Medical Center. He was known for having a way with words and was deeply respected for standing firmly behind those of his own. Despite the demands of his rapidly growing business, Wendy always made time to serve his beloved community. Some of his contributions included serving two terms as president of Silver Lake Golf and Country Club; serving as a director of Citizens National Bank of Leesburg; and serving as a member of the Lake County Executives Club. In 2009, Wendy was inducted into the Lake County Community Service Awards Hall of Fame. Wendy was a proud Rotarian for more than 60 years, and he served two terms as president of the Leesburg Rotary Club, 1958 and 1962. He was named a Paul Harris Fellow in 1987, eventually becoming a Triple Paul Harris Fellow. He was named Rotarian of the Year for 1998-99 and was the club's song leader for over 50 years. In recognition of his enduring devotion, the Wendell F. Husebo Rotary Scholarship was created in March 2012. A Florida Gator through and through, Wendy was an active member of the Lake County Gator Club for many years. His other favorite pastimes included tennis, running, and spending time with all of his family. Wendy is survived by his children, Larry Husebo, wife Sara Vaughan Husebo; Lanny Husebo, wife Jacqueline Swiderski Husebo; Sandra Husebo Odom, husband Stephen Odom; grandchildren, Tyler Husebo with wife Melissa Silengo Husebo; Joel Husebo; Benjamin Husebo and wife Ayslinn Herndon; Brian Husebo and wife Lisa Husebo; Lancee Kurcab and husband Nathanael Kurcab; L. Wendell Husebo; Sophia Husebo; Caroline Husebo; Wendy Johnston; Stephanie Fiscarelli and husband TJ Fiscarelli; Leslie Stevens and husband Patrick Stevens; great grandchildren; Kyla & Cole Husebo; Easton & Hollis Husebo; Rhiannon, Joseph, Daniel, Timothy Husebo, Samuel Husebo; Allyson Johnston; Troy, Turner, Thomas Fiscarelli; and Brady Stevens and was predeceased by his wife, Jean.
Copyright Leesburg Daily Commercial