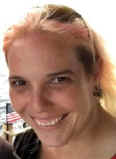 Kristina Nadzam
New Smyrna Beach, FL
Kristina Nadzam, 33, of New Smyrna Beach, FL, passed away on March 13, 2021. Kristina was born and raised in NY. She relocated to New Smyrna Beach in 2010. "Maze" as she was known in the Broadcasting world, worked for many radio stations to include the HOG (WHOG-FM 95.7) in Daytona Beach. In addition to being a talented musician and Radio personality, Kristina loved surfing and the water. She cherished her cats and was a passionate Harry Potter, and Game of Thrones fan. Left to cherish her memory is her husband Peter; parents, Leeann, and Joseph Haubrich; brothers, Joseph and Dennis Haubrich and many other dear family members and friends. Friends may call Wednesday, March 17, 2021 6-8 pm at Baldwin Brothers Funeral Home, 1 N Causeway, New Smyrna Beach. Donations may be made in her memory to the National Suicide Prevention Association. suicidepreventionlifeline.org/donate/.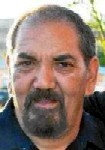 Richard Namey, 66, lived life with passion, purpose By Gal Tziperman Lotan Orlando Sentinel
Richard Namey, who went by Rick, was always ready for an audience. In his youth, he sang in local bands and played bass guitar. Then he went into stand-up comedy and radio hosting. And even when he was off-stage, he found ways to perform, whether it was singing Van Morrison's "Brown Eyed Girl" at karaoke or cracking jokes with a restaurant waitress. "He was the back-porch comedian, the driver's-seat comedian. He was always on. It was always a joke," his daughter Tiffany Namey said. Namey died Jan. 26 at Florida Hospital Altamonte after a heart attack. He was 66. Namey worked in radio, television, advertising, music, and briefly in medical clinics. He worked hard, but kept his strong sense of humor. "He was just epic," Tiffany Namey said. "Everything he did, he did with a purpose." Namey was born in Baltimore on Feb. 12, 1949. His family moved to Orlando when he was 10. He graduated from Winter Park High School, then from Sanford Naval Academy. As a teenager, he began organizing rock concerts and managing local bands, eventually bringing acts to the Tangerine Bowl. "The psychology involved in holding rock concerts is unique," Namey told the Orlando Sentinel in May of 1972. "It's a phenomenon and should be handled as such. Rules that apply to any other major event may or may not apply to rock concerts." Namey then went into radio, becoming vice president and general manager of

WORJ(-FM 107.7), which under his guidance began playing more progressive rock. "Back in the day, it was a really big step for Orlando to get a progressive rock station. The music industry in Orlando was dominated by top 40," said his brother, Charles Namey. In the late 1980s and early '90s, Namey worked on a number of television and radio stations geared toward tourists at local theme parks. Terrie Thomas, who was married to Namey for 23 years, said he encouraged his children to follow their passions, and was overjoyed when they became interested in something he loved, such as music or theater. Thomas and Namey divorced in 2002. "When they were little kids, he was the world's best dad. He really was. He was a wonderful dad. He would do anything and everything for his children," Thomas said. When Tiffany Namey was a toddler who loved Peter Pan, her father hired an actor to dress up as the character and hop over their backyard fence on her birthday, Thomas said. Namey's son, Ricky Namey, said his father made sure his childhood tree house was wired for electricity. And when Ricky Namey became interested in music, Namey got him a black 1987 Gibson Les Paul Custom guitar and later put him in touch with music-industry connections. "Anytime we got interested in anything, he made it his life and his job," Ricky Namey said. Namey wrote two books about tourism in Central Florida: "Disney Like A Pro" and "Orlando Like A Pro." He also published a political satire called "Buy This Book and Make Me Rich," and "Casey's Ghost," a book about backing out of a job as Casey Anthony's ghostwriter. In addition to his son, daughter Tiffany, and brother Charles, Namey is survived by his mother, Salam Namey; brother John; daughter Tamara of Orlando; and one grandchild. Baldwin-Fairchild Funeral Home, Lake Ivanhoe Chapel, is handling arrangements.
Miguel Negron Pioneer in Spanish-language Radio Passes
Negron appeared on WONQ-AM 1030 in 1991 and was an instant hit among Hispanics who indulged in his give-and-take format with politicians and community activists. Negron, called "The Showman," died Thursday December 28, 2005. He was 78 years old. Negron began his career in Puerto Rico and continued in New York before moving to Orlando.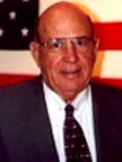 Jack Nelson
Published in the Orlando Sentinel Dec. 9, 2015
Jack E. Nelson died December 7 of dementia at age 79. He was born in El Paso, Texas on Feb. 13, 1936. His wife of 53 years, June, was by his side at home as were his children, Marli Nelson and Stephanie Garris. Jack and June have lived in Maitland for 34 years having moved here from Boston in 1981. On May 1, 1984 Jack founded Nelson Investment Planning Services and together with June they began to build the business which after thirty two years has helped thousands of Central Floridians successfully manage their retirement portfolios. He hosted the first live radio talk program in 1986 (on

WKIS-AM 740

moved to

WGTO-AM 540

in 1993 in 1995 to

WWNZ-AM 740

and

WLBE-AM 790

in 2000 the program moved to

WDBO-AM 580) about financial planning called

"Dollars and Sense"

and was on the air for over 25 years. The show continues today hosted by Joel Garris, Jack's son-in-law, and is heard every Sunday on (WFLF-AM 540/102.5 FM) WFLA radio 540 AM from 9-10 AM. Jack retired in 2011 and Nips continues to serve the clients with Joel Garris as CEO. Jack had over 40 years experience in the investment business. From 1968 through 1977 he was involved in the development and marketing of limited partnerships which were registered with the Securities and Exchange Commission in the oil and gas and real estate businesses From 1977 to 1981 he served as President of the Distributor Division and director of Colonial Management Associates, one of the nation's largest mutual fund companies. In 1981 he moved to Florida as the Division Vice President of Keystone Massachusetts, Inc., an affiliate of the nation's oldest corporate trust company and subsidiary of the Traveler's Insurance Company. He was a Trustee for 61 of the Van Kampen Family of Mutual Funds. Van Kampen Investments was a wholly owned subsidiary of Morgan Stanley. He served as the President of the Winter Park Rotary Club, Director and President of the Economic Club of Orlando, Director and Secretary of the Maitland South Seminole Chamber of Commerce, and Trustee of the Maitland Art Center. He

also served on the Family Board of the Winter Park Hospital. Jack was a two time cancer survivor and with thanks contributed to the remodeling of the Conference Room at the

Winter Park Hospital Cancer Treatment Center. He was a member of the Director's circle at the Cornell Fine Arts Museum. Over the years his contributions helped build the new museum located on Rollins College Campus. Prior to 1968, Jack had a number of assignments in Washington D.C. in the Post Office Department and the Lyndon B. Johnson White House. He was a graduate of Texas A & M University where he received a BS Degree in Electrical Engineering in 1958. He graduated from Harvard Business School in 1960 with a Masters in Business Administration. He was a First Lieutenant in the United States Air Force and served from 1960 to 1963. Jack, who was nicknamed "The Sweater Vest Guy" by the fans, loved going to the Orlando Magic Games and in fact purchased season tickets before the first arena was built. When they were not traveling, Jack and June attended the games cheering loudly for the team. His family: June his wife, his daughter Marli Nelson, his daughter Stephanie Garris and her husband Joel, his sister Janet Nelson knew he loved them. But he was exceptionally proud of his grandsons and loved them dearly: Nelson, Ethan, and Connor Garris. Jack and June traveled the world going back to many countries two or three times but their passion was going on safaris in South Africa. They would take their entire family many times to help them learn eco preservation and to view the magnificent animals. He will be missed greatly by those who loved him the most! As Frank Sinatra would sing - He did it his way! A Memorial Service will be held at 2:00 PM on December 19 at St. Luke's Episcopal Church located at 130 N. Magnolia Avenue in Orlando. Contributions in Memory of Jack Nelson may be made for future exhibitions to Cornell Fine Arts Museum, 1000 Holt Avenue, Winter Park, FL 32789.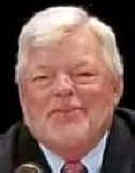 Rob Newton
ROBERT EARL (Rob) NEWTON, 68, of The Villages passed away peacefully at Leesburg, FL. Rob was born to Robert I. Newton Jr. and Georgia Lee Francis in Kansas City, MO. He lived with his family in Prairie Village, Kansas until they moved to Sunrise Beach at the Lake of the Ozarks in 1965 and moved to Central Florida in the late 1970's. He was Sr. Class President and graduated from Camdenton High School in Camdenton, Mo. in 1971. Rob had a tremendous enthusiasm for life and his natural charisma and gift of public speaking took him far. He won speech contests, had leading roles in plays. As a locker boy for the Kansas City Chiefs, he met and was coached by Jan Stenerud as a kicker. Rob was a kicker for the high school team. Rob loved music, played guitar and sang with a local band called The Velvet Sponge. Even then he was a budding leader and organizer. His junior year he was vice-president and co-organizer of STOP, (Students Tired of Pollution), then President his senior year. Their goal was to inform the public of the problem of pollution in the Lake area and help with passage of legislation to prevent further destruction of the Lake. He attended college at Central Missouri State where his journalism and interviewing skills were further developed and his love for broadcasting intensified. He was the news director at the college radio station. Always thinking big, he arranged an interview between leading students from Iraq and Iran during heated times of the Iran conflict which he submitted to National Public Radio. In 1973 during an economic slump, Rob convinced the University to fund a trip to the Kansas City Boat, Sport and Travel Show. He interviewed hundreds of potential vacationers who were dreaming of recreation and escaping the problems of the world. He also arranged a trip to World's of Fun to interview the Monkey's who had decided to start another tour. Rob was NOT the kind of manager to sit back and take credit for the people who worked with him. He was totally involved in any project from the planning stages to completion. Socially, Rob was quite the host, always surrounded by people he enjoyed and who enjoyed him. He went on to graduate from (CMSU), known now as University of Central Missouri in Warrensburg, Mo.in 1975. There he won Missouri's Muleskinner Award in his junior and senior year for a documentary he produced for radio and TV dealing with contributions that areas such as the Lake of the Ozarks make to Missouri's economy. Rob was always a hard worker, starting as a teenager working the gas docks at the Lake. He was a stagehand at Starlight theater in Kansas City. He was a contributing writer for the At The Lake magazine and wrote special interest articles for The Weekender portion of the magazine. He worked as General Manager, as well as on air personality and promotions at KLDN in Eldon, Mo. He later moved to Bisbee, Arizona where he was News and Sports Director for KSUN. Then in 1977, he returned to the Lake and became the Executive Director of the Camdenton Chamber of Commerce. In 1980, Radio communications magnate: Dalton Wright sent Rob, Don Connolly, and Jim Davis to the Golden Triangle of Central Florida to resurrect and rebuild radio station WEUS AM (790) Radio-Country/National and Local News. His nearly fifty year highly successful radio and television career was legendary. Central Florida residents trusted his reputation, recognized his voice and laugh, and loved him as "The Voice of The Villages". In addition to all his broadcasting work there, as President of Newton Sales and Marketing, he opened Boaters Gallery in the Seminole Tower Center in Sanford, Florida in 2000. Rob had always been an avid boater. This was a new concept for marina dealers to display their boats and products. James Floyd owner of Floyd Media Radio, Inc. at WQBQ-AM 1410 & 95.1 FM Radio said: "Rob was one of the owners of WKIQ for several years in Eustis. He spent over 30 years at WDBO, and even was the station manager at WVLG. I worked with Rob at WLBE, and was thrilled when he came to work with us at WQBQ". Rob has worked with some of the nation's most successful companies, including the ABC Radio Network, Six Flags Corporation, Clear Channel-iHeart Media, Cox Media Group, The Robert Palmer Family of Companies, The Villages, and The Lamar Hunt Worlds of Fun Amusement Theme Park Corp. Rob is survived by his sister: Suzette M. Snodderley of Sunrise Beach, MO; brother: David C. Newton of Gravois Mills, MO and step-daughter: Nicole Miller of Eldon, MO who he loved immensely and regarded her as his own. There will be a Celebration of Rob's Life at Hiers-Baxley Life Event Center, 3975 Wedgewood Lane, The Villages, FL 32162 on Friday, April 8, 2022 from 6:00-8:00 PM with a Life Celebration Service at 7:00 PM. In lieu of flowers the family requests memorials to Project SOS, Support Our Soldiers, 2412 Due West Drive, The Villages, FL 32162-2605. Harden/Pauli Funeral Home, Eustis.
Delmar Nicholson dies
The Orlando Sentinel
April 25, 1978
Broadcaster 'Radio Nick' Mr. Delmar S. Nicholson, 79, one of Central Florida's first radio announcers and former member of the Orlando City Commission, died Sunday. Known throughout the area as "Radio Nick," he broadcast news and farm reports. A native of Central Florida, he served one term on the commission, beginning in 1939. He was defeated for re-election by area realtor S. Merle Heasley. Through Nicholson's efforts, Orlando had its first zoo, at the corner of East Livingston and Garland streets. Established in the years before World War II, the venture was shortlived. Nicholson owned the Bav Lake island that Walt Disney World purchased and transformed into Treasure Island. While Nicholson owned the island, he grew exotic plants on it and was one of the area's early successful orchid producers. On Christmas eves, Nicholson would fill up his white, porcelain duck pitcher at the Brass Rail and spread Christmas cheer to people up and down Orange Avenue. He was also a founder of Goodwill Industries Inc., a founder and lifetime member of the Orange County Sportsman's Association, an honorary lifetime member of the Orlando Jaycees and a member of the Old Timers Club. He was a herpetologist and naturalist and owned a local plant nursery. He is survived by his wife. Mrs. Alice F. Pine Hills Garden Chapel Home for Funerals in Orlando is in charge of arrangements.
Ron Nickell
Ronald Reed Nickell, 69, of Longmont, Colorado died May 15, 2011 at Exempla Hospital in Lafayette. Ron was born July 11, 1941 in Lexington, KY. Having begun his career at a teenage DJ in Lexington, KY, Nickell became the manager of WHOO-AM 990 Orlando and VP of group owner Bluegrass Broadcasting before joining Drake-Chenault as Sales Manager. He was later Sales Manager at TM Productions, with a year off to serve as Vice President/General Manager at Gulfstream Broadcasting's Florida stations. Nickell then produced television shows with singer Kenny Rogers before returning to radio as corporate Vice President/Operations Manager for Willis Broadcasting and, later General Manager at stations in Colorado. In the 90s, Ron moved to Colorado where he managed radio stations in Steamboat Springs, Gunnison, Breckenridge, and then Denver where he headed up the Radio Colorado Network with stations in Denver, Colorado Springs, Vail, Buena Vista, Gunnison and Longmont. Along with broadcasting, he maintained a passion for racing throughout his life. He is survived by two sons who both live in Kentucky.
Duane Nigh
Duane F. Nigh, 72, died Tuesday, February 13, 2007. After moving to Florida in 1962, he taught English for a year before becoming a radio announcer for station WRKT-AM 1300 in Cocoa Beach, where he covered space launches at Cape Canaveral. It was the start of a career in radio that continued for more than 40 years. In the early 1960s, Nigh did spring training play-by-play for the Houston Astros baseball team, and was being considered for a regular announcing job with the club. But he said, "that's not my gig," and he turned them down. Duane returned to Wisconsin in 1975 to work afternoons at WKTS-AM 950 in Sheboygan. He became News Director at WPLY-AM 1429 in Plymouth, Wisconsin and in 1978 Duane became the News Director at WHBL-AM 1330, in Sheboygan, where he served until a brief retirement in 1988. Duane went back to WPLY from 1990-98.

He then became Home Secretary for then-State Senator Jim Baumgart until retiring for good in 2002. Nigh was born in the Town of Auburn, near Campbellsport, in 1935, and his family moved to the Plymouth area in 1940. He was a 1953 graduate of Plymouth High School and after a hitch in the U.S. Army, graduated from the University of Wisconsin-Madison with a degree in journalism in 1960.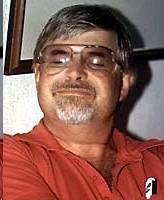 Dick Norman Killed In Crash 1-26-89
Former Orlando radio talk-show host Dick Norman, who survived 20 years as a wire service reporter in Latin America, was killed in a traffic accident as he pulled out of a convenience store parking lot, authorities said. Dick Nutting, who went by the name Dick Norman on the air, was pronounced dead at the scene after a pickup truck struck his car broadside at 10:20 a.m. Thursday, January 24, 1984, said Hillsborough County Deputy Sheriff Louis Argote. Nutting, 46, worked for WKIS-AM 740 from February 1984 until November 1986. He was the station's afternoon talk show host and at one point was the station's operations manager, said Ken Charles, executive producer at WWNZ-AM 740. He most recently was working for WFLA-AM 970 in Tampa. Nutting was pulling into traffic in a 1989 Chrysler from a Circle K parking lot when a 1986 Ford Bronco driven by Tommy Ledford, 30, struck the car on the driver's side, Argote said. The sheriff's department was investigating the accident, but no charges had been filed Thursday. Nutting won two Emmy awards and an Overseas Press Club award during his 23 years in journalism, said WFLA news anchor Don Richards in Tampa. ''Dick was straightforward. You always knew where he stood,'' Charles said. ''He was a very talented talk show host. He had a good feel for what people were looking for. He had a very quick wit.''