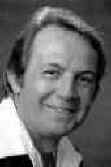 Clay Daniels
He cherished that old-time country sound
Orlando Sentinel, The (FL)

- Monday, October 19, 2009
Author:

Jeff Kunerth, Sentinel Staff Writer

In the 1970s, when country music competed with rock 'n' roll on the radio dial,

Clay Daniels

was the afternoon voice of

WHOO-AM 990. Daniels, the son of an Alabama construction worker, joined the station in 1958 and was there when the station switched to rock in 1991. As a country DJ, Daniels had a silky voice, a Hee Haw sense of humor and a loyal following of listeners, who included a 24-year-old divorcee named Delight. "I thought he was the best-looking man I'd seen in my life," said Delight Daniels, 61, who first met Daniels after being the first caller to identify Kris Kristofferson as the person who wrote "For the Good Times." Clay Daniels died Saturday of cancer the day after he turned 72. During his radio days and long afterward, Daniels was lead singer and front man of the Clay Daniels Band. His singing style was reminiscent of Jim Reeves, said his wife of 29 years. "He had that golden gilt to his voice," she said. "He was so smooth and just effortless. He opened his mouth and the music came out." The Clay Daniels Band was often the opening act when country artists came to Orlando. Daniels opened for Marty Robbins, Waylon Jennings and Hank Williams Jr., his wife said. Whether performing at the Cheyenne Saloon or the Town Pump in Orlando, the 100th anniversary of Lockhart at Lockhart Elementary School or the Florida Sunshine Opry in Eustis, Daniels knew how to get the audience out of its seats and on to the dance floor. "He was always the entertainer. He kept the audience going," Delight Daniels said. In his later years, Daniels joined a couple of other friends to create The Three Amigos, who performed the "animal circuit" of Moose, Elk and Eagles lodges. Although Daniels appreciated other kinds of music, he remained true to country even after the genre departed from the roots of the Grand Ole Opry to the commercialized, pop-influenced performers of today. He liked Brad Paisley and Alan Jackson, but he preferred George Jones and Willie Nelson. "It was never as good as the good old days," she said. Through the years, Daniels was recognized by the Florida Country Music Association for his contributions as a DJ and performer, his wife said. But to her, Clay Daniels was never a bigger star than when he was on stage singing the Garth Brooks song "If Tomorrow Never Comes." He was singing to everyone, she said, but "he sang it right to me": And if my time on Earth were through, And she must face the world without me, Is the love I gave her in the past Gonna be enough to last? Besides his wife, Clay Daniels is survived by his son, Mitch Daniels of Montverde; daughters Michele Daniels of Evergreen, Ala., and Rachele Cumbie of Groveland; stepchildren Steven Smith of St. Cloud, Loree Reilly of Wellington and Jodie Pappenheim of Clermont; brother Burt Daniels of Foley, Ala.; sisters Bernice Lindsey of Mobile, Ala., and Louise Bond of Summerdale, Ala.; 11 grandchildren; and two great-grandchildren.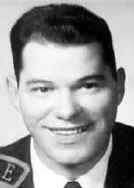 Charles Jesse Deel, Jr. Apr. 21,1938-Mar. 6, 2021
Charles Jesse Deel, Jr. "The Real Chuck Deel" went to be with the Lord and Savior, March 6th, 2021 and is now spinning the hits, carting up his next playlist in heaven with his loved ones. Son of a coal miner, Chuck was born in War, West Virginia April 21st 1938 to Charles Jesse Deel Sr. and his beloved Margaret Olee Waldron. After a picnic on a hill in Stony Ridge, Virginia, Chuck became smitten with Barbara Ann Wright and as dad would say "courted" as teenagers. Marrying in 1958, Chuck became absolutely besotted with the new media platform called radio, and as a trained announcer they traveled to 17 different cities before making roots in Richmond, Va. Pioneering with radio stations WLEE, WRNL, WRBN, WTVR ( The voice of The South's First Television Station ), working with the likes and hiring some along the way, Aldon Aaroe, Jess Duboy, Harvey Hudson, Frank Soden, Sailor Bob, Bill Bevins, Gus Travers, Chip Tarkenton, Sabrina Squire, Deanna Malone, Kat Simons, just to name a proud few. Chuck participated in many of Richmond's original Tobacco Parades, early predecessor of the Richmond Christmas Parade and notably Richmond Premiers at the Mosque Theatre/now Richmond Landmark ushering in great talent like Lou Rawls and Charlie Pride. In the 70's, Chuck partnered with opening up the first of its kind in Richmond, a Broadcasting School on Staples Mill Road for several years. Notably he began with the original "new" WKHK- K95 in 1992– as News Director / Morning Show Announcer with Catfish & Company /Catfish & Katie, then Catfish & Lori for over 10 +years. He was also immensely proud and awarded for his work with Virginia Crime Stoppers /Crimesolvers. Chuck mustered up his on-camera abilities for WWBT – Channel 12 and became their weekend anchor for over three years. He retired at WRVA lastly after a full career in Cocoa Beach/Melbourne Florida at WMEL as the "Cowpoke", WRKT, and WDBO(-AM 580) Orlando, Disney/Epcot- voice work . Dad was especially proud of his work, but even more so to be a father to Cheryl Deel Pryor and Jennifer Leigh Staples, and especially proud to be Grandfather to Waller Redd Staples V "Walsh" who he absolutely adored. No service is scheduled. Dad was known to be a kind- hearted person who touched many not only with his servitude and devotion to the craft, he was pleasant, funny, and a consummate professional He was a lovely gifted man and an artist with "golden pipes". Potting down now, good work hitting that post- great aircheck Chuck! Signing off….."
Carl B. Delay
SARASOTA HERALD-TRIBUNE (FL) - December 2, 1997
Carl B. Delay, 89, Bradenton, died Nov. 30, 1997. He was born Jan. 12, 1908, in Knoxville, Tenn., and came to Bradenton 45 years ago from St. Augustine. (In 1947 Carl was the Chief Engineer at WLBF-AM 1240, in Leesburg.) He was a former teacher at Manatee High School and Manatee Technical Institute. He was a Baptist. He was a member of Masonic Lodge 99. Survivors include a daughter, Carol Orler of Bradenton; three sons, Ralph of Bradenton, Robert of Ocala and Daniel of Largo; a brother, Buck of Ocala; five grandchildren; and six great-grandchildren.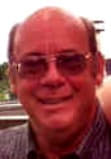 Steven DeLay Passes
Steven DeLay, 51, of Orlando, FL, formerly of Springfield, died at 1:12 p.m. EST, Wednesday, May 11, 2005. Steve was born May 26, 1953 in Springfield the son of Clinton and Bertha Duey Delay. He married Eva Mrozowski, May 8, 1993. Mr. DeLay was a graduate of St. James Trade School. He formerly owned Bulk Water Hauling Company and was also employed by several different radio stations including: WMAY, WFMB and WCVS as an engineer and Disc Jockey (DJ) and most recently with Rama Communications in Orlando, FL as a Broadcast Engineer. He was a member of Pawnee Masonic Lodge #675 A.F. & A.M., Shriners Lodge and Eastern Star all in Pawnee. He was also a member of Sugar Creek United Methodist Church. He is preceded in death by his parents, two brothers, James L. and John R. Young. He is survived by his wife: Eva of Orlando, FL; son: Matthew (Fiancé, Sarah McMellen) DeLay of Chatham; one daughter: Megan DeLay of Springfield; three stepdaughters: Tiffany Lufkin of AZ, Nicole Lufkin of Orlando, FL and Amanda (Fiancé, Donnie Stokes) Lufkin of Springfield and two grandchildren: Calob Meyer Lufkin and Jordan Calhoun Lufkin. Family will receive friends from 9-11:00 a.m. Tuesday, May 17, 2005 at Sugar Creek United Methodist Church, 1022 New City Road, Chatham. Services will begin with a Masonic Service at 11:00 a.m. followed by the Funeral Service with Dr. Thomas R. Logsdon officiating. Burial will follow at Zion Cemetery in Pawnee.

Rama Communications Chief Engineer Steven Delay passed away Wednesday, May 11th in Richmond, Virginia. He was 52 years old. Mr. Delay was in Richmond helping rebuild an AM station in the market. He suffered a heart attack after finishing up and loading a truck. He is survived by his wife, Eve and 4 children. He's also survived by several grandchildren and step children. Steve was a great engineer and an even better human being. He treated you with the respect you deserved. Everyone at Rama Communications extends their deepest condolences to The Delay Family. Rama Communications is the licensee of WOKB-AM 1600 and WLAA-AM 1680 Winter Garden, WKIQ-AM 1240 Eustis, WQBQ-AM 1410 Leesburg, WNTF-AM 1580 Bithlo, WTIR-AM 1300 Cocoa Beach, WFVR Wellborn, GA and WOKB-LP (TV) Orlando.


Paul Walker, Jr. Pays Tribute To His Mentor
3 years ago, May 11th, 2005 one of the nicest, kindest radio people I'd ever met passed away. Steve Delay was the Chief Engineer for Rama Communications, Incorporated in Orlando-Cocoa, Florida. He oversaw the "mess" that was WTIR-AM 1300, WNTF-AM 1580, WOKB-AM 1600, WLAA-AM 1680, WQBQ-AM 1410, WKIQ-AM 1240 and WRFV-AM 910, Valdosta, GA. He was one of the best engineers I've ever known. He was also a wonderful friend and co-worker. I started work at WTIR-AM 1300 in March 2005 and was awakened one day about 3 months later by a call from someone in our Orlando office that Steve had passed away from a heart attack the night before. I almost immediately started crying and dropped the phone. I picked it up, told the person I had to go, collect my thoughts and make a few phone calls. I called my consultant and good friend, Ira Littman to tell him what had happened. Ira and Steve had been friends for years. In fact, it was Ira who helped me get that job at WTIR. Ira was as shaken as I was. I immediately then called Steve's wife, Eve to see if there was ANYTHING I could do. She was, understandably, hysterical and in tears. Steve knew SO many people, had many friends and touched so many people's lives. He was one of the NICEST guys you'd ever meet and very, very hard working. He didn't settle for anything less then the best. I was 22 years old and still yearning for information and learning as I went along. He ALWAYS answered my questions about how something worked or why something was broken. If I genuinely wanted to know, he was more then glad to share his knowledge with me. He was extremely easy going and easy to get along with. if I made a mistake, he didn't dwell or harp on it. He just told me what I did wrong, told me not to do it again and we moved on. As a friend and as a co-worker, I still miss him to this day. I don't know what else to say about him that I haven't already said. We're thinking of you, Steve.

Paul Walker, Jr.

Bob Dempsey

10-27-12
Robert Peter Dempsey, age 76, of Orlando, FL passed away Saturday, October 27th, 2012, at his home in Orlando. Born in Boston, MA, Bob was the son of the late Josephine (Sullivan) and James Brenden Dempsey. Bob enjoyed a lengthy and successful career in radio, television, marketing, and advertising, including general management positions at radio stations in Providence, RI, and Orlando, Miami, and Jacksonville, FL, and in sales management for a network affiliated TV station in Providence. He was also the marketing director for the syndicated radio program

"An American Idea"

which was named the country's "Best Syndicated Daily Radio Program." Bob became known and respected nationwide for his work as an Account Executive with Orlando's DeFalco advertising agency, overseeing millions of dollars in investments in radio, television, and print advertising on behalf of many of the nation's most successful car dealerships. A lifelong sports fan, he returned to radio late in his career, winning "Salesman of the Year" honors for his performance for Clear Channel's sports station in Orlando, and subsequently with Genesis Communications in Orlando as well. More recently, he founded

Bob Dempsey Advertising, developing and executing marketing and advertising campaigns for businesses throughout Central Florida. Bob infused all of his projects- indeed, all of his life-with enthusiasm, energy, and creativity, and he will be missed not only by family and friends, but also by his associates, his clients, and all who have been touched by him. He was a proud veteran of the U.S. Air Force and a member of Holy Family Catholic Church in Orlando. Robert is predeceased by daughter Katie Dempsey (1995) and leaves to cherish his memory wife Marie Frances (Snow) Dempsey of Orlando; four daughters, Kathleen (Kane) Dempsey, of Dallas, TX; Patricia (John) Schwering, of Alexandria, VA; Anne Marie (Don) Dempsey, of Orlando, FL; Roberta (Brian) Fields, of Orlando; sister, Josephine Magnan, of Hartford, CT; and brother, John Dempsey, of New Hampshire.

Allen Dennis (Dennis Glab)
Posted on WRCB-TV.com
Chattanooga native Dennis Glab, known to radio listeners as

Allen Dennis

died Wednesday, March 14, at his home in Red Bank, TN. His brother Bob Glab says Dennis died of natural causes, and was 68 years old. He had been in poor health for several years. Dennis was a top radio personality during a career that spanned more than four decades, beginning when he was a teen in the late 1950s at

WHOO-AM 990. Starting out in Chattanooga at WRIP and WMOC, he moved on to cities including Nashville, Pittsburgh, Knoxville, Huntsville, Birmingham and Orlando, returning at various times to Nashville and Chattanooga. In the 1970s and 80s he was best known in Chattanooga as a top-40 deejay for WGOW and WDXB, and in Nashville on WKDA and WMAK, later working country radio at WSM. He retired to the Chattanooga area several years ago to help care for his mother, who preceded him in death. He was recently a nominee for induction into the new Tennessee Radio Hall of Fame. Armed with a quick wit and pleasing radio voice, Dennis was a natural for morning drive time listeners. He created numerous contests and promotions, designed to grab the attention of his audience. Dennis's brother said his body would be cremated, and no memorial service is planned at this time. He is survived by his brother, and several nieces and nephews.
Peter G. Deitchman
Peter G. Deitchman, 71, of Etowah, North Carolina, passed away on Tuesday, March 18, 2008, at Park Ridge Hospital. He was born in New York City, the son of the late Stanley Deitchman and Ida Levin Deitchman, and had also resided in Florida before moving to the mountains of Western North Carolina. His true love was radio broadcasting, specifically "smooth jazz." After spending several years at the University of Central Florida's radio station WUCF-FM 89.9, he retired to the mountains of North Carolina to become part of the WSQL-AM 1240 family in Brevard, North Carolina. His love of contemporary jazz had him hosting "Jazz Lite" and more recently a Sunday "Jazz Brunch." In recent years, his illness was overcome with the encouragement of the Cardiac Rehab Center at Park Ridge Hospital and his poker buddies at the Opportunity House, whose company was always a "Royal Flush." He is survived by his loving wife, Marie, and her children, Amy and Matt Collier; Vicki Deitchman, friend and mother of his children; daughter, Lauren Kessler and her husband, Lewis; son, Marc Deitchman; two grandchildren, Sam and Carly Kessler; his sister and friend, Sue Kahn; and nephews, Steven, Gary and Daniel Kahn.
A memorial service celebrating his life will be at 1 p.m. on Sunday at Thos. Shepherd's Church Street Chapel. Chaplain Art Slagle will officiate. In lieu of flowers, memorials can be made in his name to Park Ridge Hospital, Cardiac Rehab Center, P.O. Box 1569, Fletcher, N.C., 28732 or to FISH, P.O. Box 2411, Hendersonville, N.C., 28793. An online guest book is available for family and friends by visiting www.thosshepherd.com.
Maxine S. Dille
Orlando Sentinel, Wednesday, January 26, 1994
Maxine S. Dille, 79, 350 E. Jackson St., Orlando, died Sunday, Jan. 16. Miss Dille was a retired bookkeeper for WDBO(-AM 580) radio and TV stations, Orlando. Born in Iowa, she moved to Central Florida in 1944. A Presbyterian, she also belonged to Pilot Club. Survivor: sister, Marjorie Smith, Bartonville, Ill. National Cremation Society, Winter Park.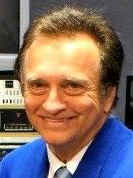 Terry Dollar

3-22-14
Terry L. Dollar of Cocoa passed away Saturday, March 22, 2014 at Parrish Medical Center in Titusville. Terry was born on December 27, 1952 in Phenix City, Alabama by two loving and caring parents Marvin E. Dollar and Patricia A. Dollar. Terry was a well known disc jockey (at

WCKS-AM 860/WKKO-AM 860) and owned and ran a successful printing business "Dollar Printing" for over 35 years. He will be missed dearly by his family and friends who loved him. He is survived by his sister Deborah Larson (Curt), brother, Philip Dollar (Shawnee), brother, Glenn Dollar, sister, Tracey Bowman (Joe), eight nieces and nephews, and six great nieces and nephews. Terry knew no strangers and was always quick with a joke or story to be sure to make you smile. He was always willing to help those in need. Funeral services will be held at First Baptist Church on Merritt Island on Saturday, April 5, 2014. The viewing will be from 10:00 am - noon; funeral starting at noon. Burial will be at Florida Memorial Gardens in Rockledge. Memorial donations are appreciated at www.gofundme.com/terrydollar.

The family is very thankful for all the love and support.

Published in FLORIDA TODAY on Mar. 30, 2014
John Donahey Jr.
John William Donahey Jr., 70, of La Jardin, a former owner of WTAI-FM 107.1 and WLLV-FM 107.1 radio stations in Melbourne, died Friday, February 24, 2006 at Ocean View Nursing and Rehabilitation Center, New Smyrna Beach. Mr. Donahey was born in Cleveland and came to this area in 2004 from Columbus, Ohio. He was an advertising executive for Radio Station WLAC, Nashville, Tenn. He was a member of Nashville Advertising Federation and the Nashville Junior Chamber of Commerce, the Brevard County Parks and Recreation Advisory Board and the Sertoma Club. He served on the board of directors for the American Cancer Society in Nashville and Melbourne. Survivors include his wife, Jeanne; two sons, John III, Fairfield Glade, Tenn., and Albert, Canal Winchester, Ohio; a daughter, Carol Holley, Bronxville, N.Y.; a stepdaughter, Robin Sampson, Edgewater; and two grandchildren. Memorial donations may be made to the American Cancer Society, 1620 S. Clyde Morris Blvd., Suite 300, Daytona Beach, FL 32119. Dudley, Edgewater, is in charge.
Bill Drake Passes
Legendary radio programmer Bill Drake of KHJ/Los Angeles "Boss Radio" fame and other stations in the 1960s and 1970s, and who along with his business partner Lester Eugene "Gene" Chenault formed the radio syndication company Drake-Chenault in the late-1960s and early-1970s, which specialized in jingle packages and automated music formats for AM and FM radio stations, died from lung cancer in Los Angeles on Nov. 29. He was 71.
George J. Duck
Palatka Daily News
George Julius Duck, 82, of Palatka, died Friday, August 12, 2005, at the Roberts Hospice Care Center in Palatka following a brief illness. He was born in Columbus, Ga., and had formerly lived in St. Augustine. He had been a resident of Palatka for the past 65 years, coming from Quincy. He was a 1941 graduate of the Putnam High School in Palatka. He was a U.S. Navy veteran of World War II. He served as Public Safety Director for Putnam County for 27 years, retiring in 1988. He had a lifelong interest in radio. Forty years ago he worked at the former

WWPF(-AM 1260)

Radio in Palatka (now

WIYD) as an engineer and disc jockey. He later helped to establish the former

WSUZ(-AM 800)

in Palatka, which is now

WPLK

and he worked there as an engineer and radio personality for many years up until this May when health problems forced his retirement. He was the host of the

"Swap Shop"

on WPLK for many years. He was a member of the Bert Hodge Post No. 45 of the American Legion in Palatka and the Veterans of Foreign Wars, Post No. 3349 in Palatka. Besides his work he also enjoyed ham radios, playing the guitar, fishing and computers. He is featured in the article, "Don't You Know There's A War On?" in the current edition of the

Welcome Magazine.

Ray Durkee


Durkee stirred nostalgia on air


By Virginia Culver
The Denver Post
Ray Durkee

and "Sunday at the Memories" was heard on

WKIS-AM 740

and

WDBO-AM 580.
Ray Durkee hosted "Sunday at the Memories" on KHOW in the 1970s.

(Special to The Denver Post)
Ray Durkee, a Denver radio personality for years, died unexpectedly June 28. Durkee died at his home in Bismarck, N.D., after suffering a heart attack. He was 70. Durkee was best known for his Denver show "Sunday at the Memories" on KHOW, where he played old tunes, old radio programs and even old commercials. The 1970s show was so popular that churchgoing listeners taped it because it was aired during church hours, said his ex-wife, Marilyn Ann Durkee of Denver. "Sunday at the Memories" was broadcast on 100 stations in the U.S. and Guam and even for oil workers in Saudi Arabia, his family said. Callers who weren't paying close attention sometimes thought the commercials he played referred to current prices. One time, he played a commercial that said a grocery chain was selling a pound of ground beef for 8 cents, said his son James of Denver. People raced to the store to get the bargain, only to be told that what they had heard was not the current price. For a time, Durkee broadcast from Tulagi, then a famous college dance hall in Boulder, and from the London House restaurant and ballroom on Colorado Boulevard. He had a program of oldies and broadcast two or three nights a week during the 1970s and 1980s, said Marilyn Ann Durkee. Ray Durkee had a day-in- history kind of memory, said his ex-wife. If someone asked him what date a certain musician premiered a song, Durkee could remember several other things that happened somewhere in the world on that same day. He retired from radio in the 1990s and then transferred all his vinyl and reel-to-reel recordings to CDs, his son said. Raymond W. Durkee was born in Aberdeen, S.D., on Aug. 27, 1938, and graduated from high school there. He attended Brown Radio Institute in Minneapolis and got his first job in Aberdeen. He then went to Bismarck, N.D., before moving to Denver in 1959. While at Denver's KTLN station, he piloted a small plane while giving the weather and traffic reports, said James Durkee. And giving those reports wasn't that easy because right below the cockpit was a wing, often obscuring his view of traffic. Durkee also worked for KOSI and KLZ. He joined KHOW in 1972. In addition to his ex-wife and son, he is survived by another son, John Durkee of Northglenn; daughters Robin Gayeske of Westminster and Raeanne Smith-Duca of Broomfield; 10 grandchildren; two great-grandchildren; and his brother, Jim Durkee of Aberdeen. A great- grandchild preceded him in death.