Iron Dave Adams

Passes 9-24-13
It's with sadness that I report the death of

Iron Dave Adams

(Dave Mather). Dave was a fixture in Central Florida. More details as they become available. Our condolences go out to all of his family and friends.

More On Iron Dave 9-27-13
From a post on Facebook from Joe Ferraro
FYI: Iron Dave's dad said they are having just private service for the family. They will have Iron Dave Adams cremated and shipped to Alabama. There is a memorial service to honor Dave for his friends and colleagues being planned now and I will let all know once there is more information.
From a post on Facebook from Kevin Hanley
Please join us as we gather together to Honor our Dear Friend and Patriot Brother, IRON DAVE ADAMS. He is surely resting in the arms of the angels ♥
"Iron Dave's" Celebration of Life Event Sunday, December 8 at 12:00pm at The Abbey in Orlando. Biography

Keith Altiero
Keith joined the

WDBO-AM 580

news team in 1999. Born in New York and raised in the coal-mining town of Shenandoah, Pa., Altiero wanted to be the best at whatever he did. At age 12 he fought Hodgkin's disease and was part of a pioneering study to find a cure, his brother Kerry Altiero of Owls Head, Maine, said. At 16, Keith Altiero flew a plane solo. He decided later to become a race-car driver and participated in closed-circuit road racing with Sports Car Club of America, even going to the national championship. He trained and raced continually and then moved to Central Florida to get back into radio. In 2001 he won five awards for his work from the Florida Associated Press and a regional Edward R. Murrow Award for his political reporting.

Altiero died Sunday, December 19, 2004 after a two-year battle with cancer. He was 51.

Billy "The Janitor" Alverson Passes
Thurs Aug 10, 2006
Orlando Sentinel Scott Maxwell
101.1 FM'S "BILLY THE JANITOR" RADIO STATION MOURNS POPULAR DISC JOCKEY
The short item in Sunday's paper was incomplete and dispassionate. Headlined "Unidentified man found shot dead," the five-paragraph item said only that the man had been shot and killed a couple of blocks off Orange Blossom Trail. But what the on-air talent and employees at 101.1 FM (WJRR)

(WJRR-FM 101.1)

later realized was that the unidentified man was one of their own. William "Billy The Janitor" Alverson was found dead in his beige Nissan truck about 3 a.m. Saturday morning. A window was broken out, his body still strapped in the seat belt. The news hit everyone at the station like a bomb. Said Clear Channel executive Chris Kampmeier: "He was a heck of a guy quick to smile, huge heart, well-liked by all, and always ready to chip in and help out." Alverson, 45, had been on the air, mostly weekends, since 1998. In addition to that, he'd also headed up promotions for some local Clear Channel stations (including WQTM-AM 740 "740 The Team") and, most recently, the companies' cluster of stations in Melbourne. Witness statements suggest three shots may have been fired and that Alverson may have had a confrontation with someone in another vehicle before he was shot. Officials with the Orange County Sheriff's Office say they are still pursuing the case.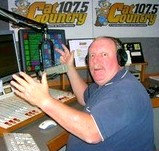 Dennis Alvord aka "Joe Nasty"

8-15-16


November 19, 1947 - August 15, 2016
Dennis Alvord of Jourdanton, Texas passed away Monday, August 15, 2016 at the age of 68. He was born November 19, 1947 in Kalispell, Montana to Adelbert and Virginia (Pool) Alvord. Dennis worked all over the US including San Antonio, Nashville, Miami and Los Angeles as a radio disc jockey known as "Joe Nasty" and worked for KTFM in the 80's and 90's. He loved his two dogs, Teenie and Brownie. His favorite saying was "I want to sing, I want to dance, I want to ha cha cha cha." Dennis became a friend to everyone he met and he will be greatly missed by all who knew and loved him. Dennis is survived by his loving wife, Amy (Wilke) Alvord; daughter, Jennifer Alvord; brother, Charles Alvord and wife Robin; father-in-law, Lester Wilke; brother-in-law, Michael Wilke and wife Sandra and sister-in-law, Ericka Palmer and husband Jason. He is also survived by his nieces and nephews, Christina Alvord-Logan, Danny Alvord, Kaitlyn Kaycee, Kyle Palmer and Zachary Wilke. There are no services scheduled at this time.


Dennis, known as

Joe Nasty

worked at

WJHM-FM 101.9

from 1988 until he left in 1992. It was reported by the Orlando Sentinel in 1990, that at the time he was one of the highest paid radio personalities in Orlando. "He says he makes $100,000 a year entertaining Central Florida."
Donald Ammon
Don Ammon's obituary as it appeared in the Orlando Sentinel April 11, 2007
ORANGE CITY - Donald V. Ammon, 80, of French Avenue, a retired program manager for radio stations WOOO(-AM 1310), WJBS(-AM 1490), WDLF(-AM 1490) WETO(-AM 1490) and WELE-FM 105.9 died Monday at Hospice Care Center, Port Orange. Born in Donora, Pa., Mr. Ammon moved here in 1955 from Pittsburgh. He was a member of First Presbyterian Church, Deland, and a lifetime member of the Shoestring and Caravan theaters and the Debary and the Delray Beach players. He attended Ashland (Ohio) and Stetson universities and the University of Akron, Ohio. He performed in three off-Broadway productions. He was known as the "voice of Deland." Survivors include his wife of 57 years, Kathleen; two sons, Douglas, Washington, D.C., and Matthew, Alexandria, Va.; two daughters, Leah Dreggors, Deland, and Amy Ammon, Orange City; a brother, Jack, Deland; two sisters, Ruth Cochran and Virginia Myett, both of Deland; six grandchildren; and three great-grandchildren. Memorial donations may be made to Hospice of Volusia/Flagler, 3800 Woodbriar Trail, Port Orange, FL 32129; or to the Shoestring Theatre Inc., 380 S. Goodwin St., Lake Helen, FL 32744; or to Journey's End Animal Sanctuary, 1899 Mercer's Fernery Road, Deland, FL 32720. Deltona Memorial, Orange City, is in charge.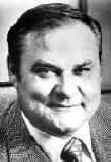 Laura's Oldies Connection 1-29-17

Herb Oscar Anderson

Sad news for fans of 1960s New York radio - the legendary Herb Oscar Anderson has passed away, according to a post by his son, actor John James, on Herb's Facebook page. HOA, as he was known to all of his friends and listeners, was 88 years old.

Herb Oscar Anderson was born on May 30, 1928 in South Beloit, Illinois. His mother (both of HOA's parents were Swedish) spoke very little English, and when his father passed away, young Herb was sent to the Odd Fellows Orphan's Home in Lincoln, IL. He eventually relocated to Wisconsin, and found his calling during his teen years while reporting on high-school sports. HOA wrote for the Jamesville (WI) Daily Gazette, whose parent company also owned radio station WCLO. He applied for work at the station once it dawned on him that it took the on-air personality some two minutes and change to read copy that he, Herb, had taken four hours to compile (and which would end up in the circular file at the end of its extremely brief lifespan). Deciding that devoting two minutes to a topic was better than four hours, HOA promptly switched careers and never looked back.
After working at various radio stations including WROK (Rockford, IL),

WDBO-AM 580

(Orlando, Florida), and WBBM (Chicago, IL), Herb was hired at WABC in New York. He hosted a show on the ABC network and sang live with a band, but eventually left the station. Almost immediately, Herb was snatched up by WMCA, also in New York, where he remained until 1960 when he returned to WABC just in time for its switch to a Top-40 format. Herb left WABC in 1968.

Herb resided on a farm in Hoosick Falls, New York, where he stayed during the warm-weather months; in the winter, Herb and his wife, Terry, lived in the Vero Beach area of Florida. During the last several years of his life, HOA hosted a weekly one-hour show called "Conversations" on radio station WOSN-FM, and kept in touch with friends and fans via his page on Facebook. In 2013, the late Tom Pierce shot a video of Herb as the latter was recording a segment for one of his shows; every couple of months or so, HOA would re-share the video to his own Timeline so that it would remain on top for all to see-and hear.
Radio Veteran

Trish Anderson
Sun Sentinel (Fort Lauderdale, FL)

- Saturday, April 7, 2012
Author:

Wayne K. Roustan Staff writer
A voice familiar to most Florida radio listeners for nearly four decades has fallen silent.

Patricia "Trish" Anderson died of breast and bone cancer March 31 while in hospice care in Fort Lauderdale, her family said. She was 54.

Born in Waukegan, Ill., on Oct. 8, 1957, her family characterized her as a survivor. Ms. Anderson was struck by a drunken driver while she was a passenger on a motorcycle at age 16 and was back in the drum corps at school a year after spending time in a body cast and physical therapy.

The experience motivated her to seek a sports medicine degree on a tennis scholarship and massage therapist certification later in life.

She also studied music at Florida State University.

"I remember having a talk with her and [asking] her, 'What do you really want to do? What's in your heart?' " sister Sally Mishkin said. "And she said, 'I really want to go into radio.' So I said, 'Well, OK, go for it.' "

Ms. Anderson launched her radio career 36 years ago in Daytona Beach (at

WELE-AM 1380

in 1976) and ended up in South Florida, where she produced radio shows, voiced commercials, did interviews, reported news, covered sports and did traffic reports for radio stations that included WIOD and WINZ.

Ms. Anderson also was involved in a number of causes and charities raising money and awareness for AIDS, cancer and other terminal illnesses. "We are going to celebrate her strength, her determination and her life," niece Ruth Cuzan said. "She didn't want us to mourn her; she didn't want this to be a somber occasion. She wanted this to be a remembrance, and more of a party." A memorial service is scheduled for 7 p.m. April 14 at the First Congregational Church of Florida, 2501 NE 30th St., Fort Lauderdale.

Bob Andrews
Obituary from the Orlando Sentinel, 11/17/09
Bob Andrews, age 81, of Leesburg, died Sunday, Nov. 15 at Hospice House in Tavares. He is survived by his wife of 34 years, Liz Andrews; sons Robert, Jr. and Scott; daughters Lisa Morrison and Tina Jensen; step-sons Jim Yde and John Yde; step-daughter Karen Ozolonieks; ten grandchildren and three great-grandchildren; brothers Tom Andrews, Ormond Beach, and Bill Andrews; Bartow, and sister Alice Harden, Orlando. Bob was born in Eustis and graduated from Eustis High School. He served in the Coast Guard. He was well known in the radio industry in Central Florida for more than 60 years. He began his career at

WLBE-AM 790

in Leesburg in 1947 and then worked at radio stations throughout the state. He returned to WLBE in 1980 where he served as host of the "Breakfast Club" until his retirement in August. A Memorial Service will be held at The First Presbyterian Church of Leesburg on Thursday, Nov. 19, 2009 at 11 a.m. with Reverend John Lodge officiating. In lieu of flowers, the family suggests donations in Bob's name to Cornerstone Hospice or the Salvation Army. Condolences may be left at

www.beyersfuneralhome.com. Arrangement entrusted to Beyers Funeral Home and Crematory, Leesburg, FL.

Bio

graphy
Ewell Vernon Arnette, Jr. Sep 7, 1997
Mr. Arnette was 74. He resided at 1781 S.E. Clatter Bridge Road, Ocala. He died Sunday, Sept 7. Mr. Arnette was a retired radio station owner. He was born in Memphis. He was a member of First United Methodist Church of Ocala He was a director and first president of the Arnette House. He was a founder and former president of Ocala Handball Association. He was a member of the Marine Corps League, Veterans of Foreign Wars Post 4209, Ocala Elks Lodge, Metropolitan Ocala Rotary Club, Ocala-Marion County Chamber of Commerce and Florida and National Associations of Broadcasters. He was a Marine Corps veteran of World War II and the Korean War. Survivors: wife, Sara; sons, Gregory, New Smyrna Beach, Christopher, Tampa, Marshall Wellen, Little Lake Weir, Louis Wellen, Laguna Niguel, Calif.; five grandchildren. Hiers Funeral Home, Ocala

Don George Arroyo Jan 10,1944-Oct 24, 2022
Don George Arroyo was born Jan. 10, 1944, in Guayama, Puerto Rico. Arroyo got his own start in broadcasting at age 13 as a ham-radio operator in his native Puerto Rico. He founded the Pan American Radio Club of Orlando, a ham radio organization. In 1961, he enlisted in the Army and attained the rank of corporal. From 1965 until 1970, George attended the RCA Institute of Technology in New York. On Nov.19, 1966, he married Tania Mier. In 1984, they moved to Orlando. He and Tania have three children; George Jr., Richard, and Manual. From 1965 to 1968 he was a staff engineer at WADO-AM 1280, New York; a transmission engineer at WNJU-TV, New York; transmission engineer at WXTV-TV, New York. In 1971, returned to Puerto Rico and bought radio stations WBRQ-FM and WBJA-AM. In 1972, he became a partner in WVIS-FM in St. Croix, U.S. Virgin Islands. In 1973, he became partner in WIBS-FM in St. Thomas, U.S. Virgin Islands. In 1985, he started WONQ-AM 1140 in Orlando; has since begun WOEQ-AM in West Palm Beach. Other stations include WURB-FM 97.7, WVVO-AM 1140 and others. Don George Arroyo passed away on Oct. 24,2020, at the age of 78, of natural causes.
Douglas M. Auerbach, 41, 2 Creeksbridge Port, Ormond Beach, died Wednesday Oct. 24,1984. Born in Cleveland, he; moved to Ormond Beach from Fort Lauderdale in 1983. He was station manager for a radio station WCFI-FM 101.9 in Longwood and a member of the Jewish faith. Survivors: wife, Shelley Lee; father, Leonard A., St. Pe-tefsburg; mother, Miriam Ramsey, Cleveland; daughter, Michelle, Cleveland; sister, Judy, Boston. Garden Chapel Home for Funerals, Orlando.

Doris Jean Ashwell Peterson

Aug 8, 1926

-July 9, 2020
Doris J. Ashwell Peterson went to be with the Lord peacefully with her family by her side; July 9th 2020. Doris was 93 yrs. old and is preceded by husband Col. Charles H. "Pete" Peterson, her parents Delman & Esther Copeland, and sisters Patricia DeMott & Eileen Wild. Doris and her family moved to Orlando in 1957, one of the first seven families with Glenn H. Martin, now Lockheed Martin where Jim Ashwell was an engineer. Doris was a pioneer in the Local Radio & Television market known as Doris Ashwell. She had a 1 hour talk show on WKIS(-AM 740/100.3 FM) Radio daily and a 10 minute daily TV show on WFTV, Channel 9. She was Mrs. Baltimore 1952 & Mrs. Orlando 1960. Doris was a model, fashion coordinator, Wendy Wand Charm School Director, Girl Scout Leader, Den mother for son's Cub Scouts, Blankner Elementary School PTA President, Charter member of Business & Professional Women, Manlando Club, Pink Lady at Holiday Hospital, Beta Sigma Phi, Jn. & Sr. Sonosis, Women's Comm. of Florida Symphony, Council 101, Board Member of Goodwill Industries, Friends of the Library, Retired Senior Volunteers, returned Officers Wife's Club. & active & Board Member of Christ Church Unity. She was an excellent mother, grandmother and a great grandmother, family always came first. At 86 yrs. she started Line Dancing and we are sure she dances her way into heaven. For the last 25+ years, Doris has served as a Notary Public performing weddings for couples all over the world being employed with Virgin Holidays, Crownline, Thomas & Grantham Winter Park Wedding Chapel, R7W events and Walt Disney. Doris is survived by sons David Ashwell & wife Carol of Melbourne Beach, Florida, John Ashwell Lakeland, Florida, & daughter Susan Munn Florida and Stepson Eric Peterson and wife Pam of Weirsdale, Florida. She has 8 grandchildren & 8 great grandchildren. A "Celebration of Life" will be held at a later date at Christ Church Unity, 771 Holden Ave. Orlando, Fl (407)852-3940, officiated by Rev. Alice Anderson, Please go to BaldwinFairchildIvanhoe.com for more information. In lieu of flowers we request donations be made to Second Harvest Food Bank, 441 Mercy Drive, Orlando Fl. 32804 or Salvation Army, 3955 West Colonial Dr, Orlando Fl. 32801

Bio

graphy

Jeanette Austin 6-29-23

Jeanette Austin Speight, retired news anchorwoman, died on Jun 29th at age 72. Memorial service at Mitchell's Funeral Home, 501 Fairvilla Rd., Orlando at 1PM on Saturday July 6, 2013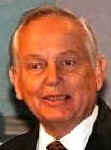 Ben Aycrigg

11-4-14
Ben Aycrigg,

known as a TV legend in Orlando, died Nov. 4 at the age of 88.

Aycrigg was born in Pittsfield, Mass., and moved with his family to Winter Park when he was 15. Ben was a graduate of Winter Park High School in 1944 and started as an announcer at

WDBO-AM 580

the same year while attending Rollins College. He graduated from Rollins in 1949, with a bachelor's degree in English and a theater arts minor. In 1954 Ben was instrumental in the programming of

WPRK-FM 91.5

. He left the world of radio in 1959. He would become News Director at WLOF-TV Channel 9. now WFTV. In 1966 Ben went to work at the CBS affiliate, WDBO-TV channel 6 (now WKMG) as their first news reporter. In his 30 years Ben would be reporter, News Director

from 1968 to 1976

and Anchor

the 6PM and 11PM newscasts for the next 15 years

before retiring in 1996.
Aycrigg is survived by his wife of 59 years, Artemisia; two sons, Christopher Aycrigg of Winter Park and Jonathan Aycrigg of Maitland; a daughter, Elizabeth Lowe of Brandon; a brother, Gerard Aycrigg of Maitland; a sister, Mary Lee Setzer of St. Petersburg; and six grandchildren. Baldwin Fairchild is handling arrangements. The burial will be private. A public service will be held next week.
photo © Orlando Sentinel/Red Huber