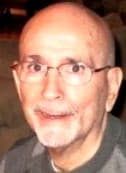 Nicholas P. "Nick" Farinella Sr.


Published in

Florida Today

June 1, 2011
Nicholas P. "Nick" Farinella, Sr., 76, passed away Tuesday, May 31, 2011. He was born in Trenton, N.J. He has been a resident of Cocoa Beach since 1960 when he came here with the Boeing Program. Nick started

WXBR -FM 101.1

and was also in the automotive business for twenty years. He had three tennis and sport shops, and then became broker-owner of Century 21-Camelot Realty. He is survived by his wife, Gloria; daughter, Donna and husband, Lou Linden; son, Nick, Jr. and wife, Kevin Hill Farinella; grandson, Garrett Bell; brother, Paul Farinella; and sister, Josephine Farina.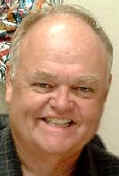 Kevin

M. Fennessy

1954-2017
Kevin Fennessy suffered a stroke last Monday and died over the weekend. Kevin was

surrounded by family at Cooper University Hospital in Camden, NJ. There will be a Memorial Mass next week in Wildwood, NJ (TBA) for friends and family. Kevin is survived by his wife Joanne and brothers Richard & Ed. During his career in Central Florida Kevin worked at

WRZN-AM 720

as General Manager.

Kevin was also Vice President/General Manager at

WIXC-AM 1060. Fennessy, a veteran broadcaster with management duties at great radio stations, such as WFIL-Philadelphia, WHAM-Rochester and WKBW-Buffalo.



Howard Feingold
Howard Feingold, 88, passed away peacefully at the stroke of midnight on Saturday, November 22, 2008. From his very early years working in plastics, where he engineered many new innovations in the industry, to his years with Boeing at the Cape, Howard was always giving attention to the community, including United Way and many other various local charities. He was lauded by many as Brevard's most successful radio time salesman, for many years representing the famous WCKS-FM 101.1, WSTF-FM 101.1and WAOA-FM 107.1. As well as serving as Local and National Radio Sales Managers. Howard also took great joy broadcasting on the air. Many Brevard physicians will remember his TV interview shows highlighting their varied specialties, and many local listeners tuned into WMEL-AM 920 each week for his "A Man And His Music" radio show of music by great artists through the years. Combining his radio career with the local surfing festivals, Howard was the driving force bringing many surfing legends to Brevard. He was predeceased by his wife of 60 years, Helen, and his son, Stanley Feingold (Stan Lee). Surviving are his loving and devoted daughter, Dale Daniels of Palm Bay; granddaughter, Corinne Slagoski (Todd) of Palm Bay; great-granddaughter, Hannah Slagoski of Palm Bay; great-grandsons, Aaron and Kevin Slagoski of Palm Bay; grandson, Nathan Feingold (Andrea); great-great-granddaughter, Isabel Feingold of New Braunfels, TX; sister, Irene Berger of Viera; cousin, Ruth Stempel of Eastchester, NY; and sister-in- law, Olga Walsh of Cranston, RI, as well as many years-long friends that will truly miss him. No memorial service per Howard's request. Donations may be made to Brevard Achievement Center, 1845 Cogswell Road, Rockledge, FL 32955. Correspondence to the family may be sent to PO Box 1346, Melbourne, FL 32902.

Shane Finch Passes 5-22-23
Shane suffered a heart attack on May 20, 2023. Shane was with Asterisk Communications WMFQ-FM 92.9 and WTRS-FM 102.3 for over 18 years. He told us in 2013: "...After nearly 18 years serving Asterisk Communications President, Fred Ingham, I've prayerfully decided not to continue on with new owners, JVC Broadcasting. While I'm convinced JVC will do amazing radio in Florida, the timing is right for me to pursue several radio related business opportunities. Jana and I will be able to maintain our Ocala, Florida residence and spend time with our new grandson, Cameron! I'm thrilled to join the excellent team of A-Ware Software representing MusicMaster." Shane was 59. He suffered a heart attack. He is survived by his wife Jana and daughters Megan, Ilanna, and Maddi. Other family members include Jon, Cameron, Amelia, Ciera, Maddi, Chase & Rhaenyra.

Earl Finckle
Earl was the "chief meteorologist" on WDBO-AM 580 for many years.
Earl Finckle, 1927-2009: Charted area weather for years
Wrigley, Comiskey among institutions that relied on Finckle's forecasts
By Robert Mitchum Chicago Tribune reporter
July 6, 2009
With a homey sense of humor and a talent for forecasting the weather's fickle behavior, Earl Finckle became known throughout Chicago and the country as a reliable radio voice of rain-or-shine predictions. But with his private meteorological firm, Central Weather Service, Mr. Finckle also provided custom weather forecasts for a variety of local businesses and customers: groundskeepers at Wrigley Field and Comiskey Park, pilots planning a flight, cement and roofing workers concerned about rain and farmers tending to their crops. "If your forecasts are accurate, your clients come back," Mr. Finckle told the Tribune in 1991. Mr. Finckle, 81, died of kidney and heart failure Friday, July 3, in Highland Park Hospital, said Sylvia, his wife of 61 years. Mr. Finckle, who was born and raised in Chicago's Humboldt Park neighborhood, fell into his career of weather forecasting almost by accident, his wife said. When he aced an entrance exam upon joining the Air Force, Mr. Finckle told his superiors he was interested in pursuing cryptography. But his mother's Russian citizenship and Cold War politics prevented that career, and he chose the next best thing: meteorology. After training and working for seven years in the meteorology department at Chanute Air Force Base near Rantoul in central Illinois, Mr. Finckle took a compassionate discharge to take care of his teenage siblings when his mother died, his wife said. But his meteorological career continued to bloom, first with private Chicago-area firms like Murray & Trettel, then with his own private forecasting business, Chicago Weather Service. When Mr. Finckle began his company, he rented a small hut without air-conditioning on the grounds of Palwaukee Municipal Airport in Wheeling, where he would calculate forecasts with pencil, paper and a protractor. Starting with a handful of private aviators who used the airport, Mr. Finckle attracted new customers through accurate forecasts and hard work, former co-workers said. "He was a real leader in the area of long-range forecasting. ... His forecasts could be very specific, and many times very dependable." said Wayne Peterson, who worked with Mr. Finckle for nearly 30 years. "It was something special." With radio stations in Chicago and as far away as Orlando and Maryland depending on his forecasts, Mr. Finckle would wake up at 3 a.m. to prepare his predictions and begin calling in forecasts peppered with colorful "Earlisms," his colleagues said. "Earl had a lot of personality," said Mark Rhein, a senior forecaster with Murray & Trettel who trained under and worked with Mr. Finckle. "He was bigger than life, a very professional, very interesting character that had a good sense of humor and a good wit." "The most rewarding part of this job is when you see a forecast come out right," Mr. Finckle told the Tribune in 1991. "Even better, though, is when you were right and everyone else was wrong." Mr. Finckle also is survived by two sons, Larry and Keith; a daughter, Judy; a sister, Lois; and six grandchildren; A brother, Leonard, preceded him in death. A graveside funeral service will be held at 2:30 p.m. Monday at Shalom Memorial Park, 1700 W. Rand Rd., Arlington Heights.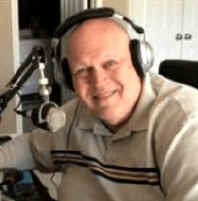 Larry V. Flegle aka Larry Vee August 9, 1948-December 8th, 2019
Larry was born in Tampa, Florida on August 9, 1948 to the late Vernon and Hazel (Keene) Flegle. He proudly served his Nation as a 2nd Class Aviation Electronics Technician in the United States Navy during the Vietnam Era. His military service led him to be stationed in Millington , TN, Pensecola, FL, and Norfolk, VA where he was on the forefront of helicopter and drone technology. His education credentials include: a Bachelor's in Communication and Broadcasting from the University of South Florida, a Master's in Public Administration from Pepperdine University, and he completed his Doctorate in Business Administration at Nova Southeast University. Larry made a career in sales and marketing with companies like MCI Communications/ Verizon and Atlanta Motor Speedway. He also taught on subjects such as marketing, management, and leadership as a Professor for multiple Universities. He embraced innovative education and helped pioneer distance learning and online courses. Larry was a member and deacon of First Baptist Church of Blairsville, where he also passionately served in the orchestra. He, along with his wife, Jan, founded the Missionary Quartermaster- an organization dedicated to meeting the needs of missionaries who actively serve around the world sharing the Gospel. Under this banner, they focused on short-term mission trips to support missionaries. Larry led 3 missions to Thailand and 1 to Uzbekistan. At home, he operated the radio station WUCG 93.1 in Blairsville. Larry also served as a board member of Humane Society's Mountain Shelter. Larry leaves behind his loving wife of 50 years, Jan Flegle; a daughter, Krista Flegle McLendon; two sisters: Darlene Flegle Bolton and her husband, Larry; and Patricia Flegle Bolton and her husband, Joe. Two precious Maltese pups, Lacy and Lily; many other relatives and a host of friends also survive. Funeral services are scheduled for Thursday, December 12th, 2019, to be held at 10:00 a.m., in the Sanctuary of First Baptist Church of Blairsville, with Dr. Fred Lodge officiating. The following gentlemen have been requested to serve as pallbearers: Bob Honea, Steve McCranie, Bob Williams, Billy McDaniels, Ernie Kamber, Jim Shinholser, Mitch Rambo, and Jim Filler. Military Honors will be presented by North Georgia Honor Guard. Burial will be in Liberty Hill Cemetery in Acworth, Georgia, at 3:00 p.m. The family will meet with friends on Wednesday evening, December 11th, 2019, between the hours of 6:00 p.m. until 9:00 p.m. Flowers are being accepted. If you wish to do so, memorial contributions may be directed to an organization that was close to Larry's heart, Humane Society's Mountain Shelter, P.O. Box 1252, Blairsville, Georgia 30514. Cochran Funeral Home and Crematory of Blairsville is honored to be serving the family of Dr. Larry V. Flegle.

Bio

graphy

Art Fleming, original Jeopardy' host
Daily Record
Morristown, New Jersey
26 Apr 1995
CRYSTAL RIVER, Fla. (AP)
Arthur Fazzin Fleming, the original host of television's "Jeopardy," died at his Florida home yesterday of pancreatic cancer. He was 70. An actor in radio, television, films and theater, Mr. Fleming appeared in numerous TV shows, including "Starsky and Hutch," "Lou Grant" and "Moneychangers." He made 48 movies, including "Primetime," "Airplane H" and "MacArthur." In the latter, he appeared opposite Gregory Peck, playing President Truman's adviser W. Averill Harriman. But he was probably best known for his duties as a television game-show host. He was host of "Jeopardy" when it aired as an NBC daytime show from 1964 to 1975 and during its first year in syndication, 1974-75. He also was host of the show "College Bowl" for seven years. Mr. Fleming, who attended Colgate and Cornell universities, enlisted in the Navy Air Corps the day after the Japanese attack on Pearl Harbor in December 1941. He spent 312 years as a bomber pilot during World War II. He also was active in civic and religious affairs, and in 1992 he received the Religious Heritage of America's "Faith and Freedom Award." He is survived by his wife, Rebecca, a sister, two children and four grandchildren.

Dr. Frank A. Franco
5/21/1925-2/3/2019
Dr. Frank A. Franco, 93, of Wyomissing, (PA,) passed away on Sunday, February 3, in his home, of natural causes, surrounded by his loving family.

Born May 21, 1925, in Reading, he was the son of the late Thomas G. and Caroline (Droga) Franco. Dr. Franco graduated from Reading High School in 1942 as a member of the National Honor Society and from Penn State University in 1949, with a B.S. degree and on the Dean's list. He subsequently attended Hahnemann Medical College and received his medical degree in 1953. He

completed his post-doctoral training at Jefferson Medical College in internal medicine and practiced for 45 years until his retirement in 1998. Before graduating from Penn State, Dr. Franco served three years in the U.S. Army in the European Theater during World War II. When the war ended, his unit was

assigned to the occupation of Vienna, Austria, where he met his future wife, Paula. In early 1961, he and a colleague became involved in bringing FM radio to Berks County with the birth of WRFY, later becoming Y-102. (In 1962 he

became Co-founder of City Broadcasting Co. with

Howard F. Reber and they purchased

WMMY-FM 95.1

and

WMMB-AM 1240).

Radio's success changed his true purpose in life: to help the poor and disadvantaged and to promote Christian education. Dr. Franco had the opportunity to meet many talented people serving on the Board of Directors of all the colleges in the area, and funding the library at Alvernia College and the lab building at Penn State-Berks Campus, in addition to helping fund the auditorium at Berks Catholic High School. He was the recipient of the Alvernia Franciscan and Life Trustee Award, RACC President's Award an Honorary Doctorate of Humanities from Albright College and The Lifetime Achievement Award from the Association of Fundraising Professionals. Dr. Franco's final years were devoted to philanthropic activities, promoting education for the young and disadvantaged. He felt truly blessed to have the opportunity to "do good." Dr. Franco is survived by his son, David P. Franco, husband of Eileen; and his daughter, Mary Jo Roberts, wife of Ruth. He is also survived by three grandchildren: Heather, wife of Darren Haley; Tara, wife of Mark Reynolds; and Rhiannon Andrus; and six great-grandchildren: Addison and Gavin Haley; Alex, Emmeline and Mathew Reynolds; and Mea Cook. He was predeceased by his wife of 64 years, Paula (Herrmann); and his grandson, David R. Franco. A Mass of Christian Burial will be celebrated Saturday, February 9, 2019, at 10:30 a.m. at St. Ignatius Loyola R.C. Church, 2810 St. Alban's Drive, Sinking Spring, followed by entombment at Gethsemane Mausoleum. Friends may call Saturday from 9 to 10:30 a.m. at the church. In lieu of flowers, Dr. Franco requested contributions be made in his honor to Berks Catholic High School or to Alvernia University. ©

Reading Eagle
Radio Pioneer

Fraser

Dies-The Winter Park Resident Was Proud Of A Career Spent As "A Trusted Messenger."
THE ORLANDO SENTINEL

-

Saturday, January 29, 2000


Author:

Jim Abbott of The Sentinel Staff


Although not as well known as Edward R. Murrow, Winter Park resident

Gordon Fraser

was a pioneer in the early days of radio and television news. Fraser, who died Thursday at 91, was the on-camera announcer when President Franklin D. Roosevelt presided over a historic demonstration of a new curiosity called ``television'' at the 1939 New York World's Fair. In a lengthy radio career that started in 1932, Fraser delivered historic radio accounts of World War II battles and helped launch

NBC's Monitor

radio program in 1955. That show, a weekend round-the-clock radio program of news and feature reports, was carried by stations around the country. It foreshadowed an era when news would be widely reported through shared resources of radio and television stations. ``He was not a household name, but he contributed to the households of a generation,'' said former Rollins College President Thaddeus Seymour, now a Rollins English professor. "That show was really a very important contribution to journalism in the early days." For 19 years, Fraser was a top writer, producer, editor and correspondent for the program. "My life has been a privilege,'' Fraser said in a 1989 interview. "I've been a messenger. And when you're a trusted messenger, it's a privilege." Born in Lawrence, Mass., in 1908, Fraser moved to Central Florida in 1974 from Manhasset, N.Y. He began working at Rollins station

WPRK-FM 91.5

in 1978, the year Seymour became president. He was drawn to the job because of his enthusiasm for teaching and his love for the medium, Seymour said. "He turned up one day to ask if he could help with the student radio station,'' Seymour said. ``In his most charitable way, he was suggesting that maybe he could help the students pronounce things better. They needed him." Seymour was delighted to realize that, as a 10-year-old boy in 1938, he had been a devoted listener to Fraser's "Five-star Final" radio show on a New York AM station. "It was a show that dramatized the day's events," Seymour said. ``We used to say that we were the only two people in the world who would have remembered it. He wrote it and I listened to it. "You heard Hitler talking to Mussolini or you heard the fireman talking at the scene of a fire,'' Seymour continued. "He was a very, very creative and imaginative person who thought about the medium and the ways that it could be different from newspapers and magazines." At Rollins, Fraser bridged the generation gap to inspire the same enthusiasm in students of another generation. "Time after time I would see a new student come to the radio station and the other students would say, "You've got to listen to this guy. He's old, but he knows everything," said Susan Cohn Lackman, Rollins professor and

WPRK-FM 91.5

General Manager. "It was a marvelous thing to see how the students loved him." Fraser is survived by a son, James S., of Tiburon, Calif.; daughters, Faith Sarah Tilton of New York; and Jane Fraser Riffle of Bellevue, Ohio; five grandchildren; and seven great-grandchildren. Carey Hand Garden Chapel Home for Funerals is handling arrangements.


Copyright 2000 Sentinel Communications Co.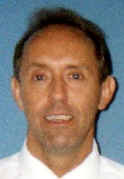 Larry Arbon Freeman 1960-2011
Larry Arbon Freeman, 50, of Mulberry, Arkansas passed away on Tuesday, May 31, 2011 in a local hospital. He was a radio disc jockey (who worked at WKIS-AM 740 and WHLY-FM 106.7) and a member of God's Miracle Lighthouse Church in Mulberry. He was born September 30, 1960 in Paola, IN. Survivors include his parents, George and Rita Freeman of Mulberry and one sister, Wanda Jane Allen of Mulberry. Services will be 11:00 A.M. Friday, June 3, 2011 at the Ocker Chapel of Alma with interment at 3:00 P.M. in Coleman Cemetery, Pelsor, AR. The family will visit with friends at the funeral home from 6:00 until 8:00 P.M. Thursday evening at the funeral home, 917 Hwy. 64 East, Alma, AR. Pallbearers will be Damian Robuck, Bob Wilkey, Jeff Dalton, William Berry, Bradley Dalton, Brandon Dalton and Edwin McBee. A memorial has been set up at Bank of the Ozarks, Acct. #2007009844 C/O Wanda Allen for Larry Freeman Memorial. Provide comfort for the family by planting a tree in memory of Larry Arbon.