Walter "Jack" Kaufman Jr., 65
Orlando Sentinel August 11, 2001
MR. KAUFMAN, Oak Park Way, Orlando, died Saturday, July 28. He was a safety consultant. He also was the former owner of WGTW(-AM 1580) radio station in Leesburg. Born in Donora, Pa., he moved to Central Florida in 1976. He was a member of Winter Park Breakfast Club, American Society of Safety Engineers, National Safety Council and the National Fire Protection Association. He was an Army veteran. Survivors: son, Keith, Nashville, Tenn.; companion, JoAnn Parks, Orlando; stepdaughter, Sherri Inger, Orlando; four grandchildren. Baldwin-Fairchild Funeral Home-Conway Chapel, Orlando.
Bob Keith 10-26-87
October 28, 1987 Obituary from the Orlando Sentinel
Bob Keith, a former Orlando city commissioner and radio and television personality, died Monday, October 26, 1987 after a seven-year battle with cancer. He was 59. In the late 1940s and early 1950s, Keith was a disc jockey and hosted a rock 'n' roll show on WLOF-AM (950). ''All the kids loved it,'' said city clerk Grace Chewning. ''That was what we listened to in high school. 'In the late 1950s and early 1960s, Keith took the show to television with the Channel 9 Bandstand. ''He was real tall and thin and had this real resonant voice,'' Chewning said. ''He was our own Dick Clark.'' ''He was part of the glory days -- the rock 'n' roll days,'' said Bud Brewer, who worked with Keith at WLOQ-FM 103.1 in the late 1970s. In 1974, Keith was elected city commissioner for District 3 in the non- partisan election. He campaigned on a promise of independence from Mayor Carl Langford, and friends said he worked hard to stick to it. ''His disposition was to try to get along with everybody,'' said Todd Persons, who covered the city council for WCPX-Channel 6. ''But he really did try hard to be his own man.'' Arthur ''Pappy'' Kennedy, who served on the council from 1972 to 1980, said Keith was an outspoken commissioner. Yet he also remained open to ideas and was ''concerned about seeing things go smoothly,'' Kennedy said. Keith lost a re-election bid in 1978 and ran an unsuccessful race for the Orange County Commission in 1982. He retired from politics and became a real estate agent. He was in the public eye again last year as a central figure in the trial of restaurateur Champ Williams on charges of bribing public officials. Keith said that when he was on the city council he had favored Williams on an important vote. Keith was in Williams' office, he said, when Williams told him he appreciated his help and stuck a roll of cash in the commissioner's pocket. Keith said he returned the money, told Williams he was insulted and left. However, state prosecutors also charged that Williams made illegal campaign contributions to Keith and other politicians by passing on his money through others. Keith said he didn't know that the money came from Williams, and no charges were filed against him. The state's charges against Williams were later thrown out for lack of evidence. Keith, 3213 Eagle Blvd., was born in Sanford and moved to Orlando from Minneapolis in 1937. He was a Coast Guard veteran and a member of First Baptist Church of Orlando, where services are scheduled for 1 p.m. Thursday.
Walter D. Kimble: He Had A Lifelong Love Of Music
April 25, 2010

By Eloísa Ruano González, Orlando Sentinel

Walter D. Kimble

was a lucky man — he spent nearly a century doing what he loved: playing the organ. His mother was an organist and taught him to play when he was 4; he got his first part-time job as an organ player for a Titusville theater at 16. He would play the Wurlitzer organ during silent films, which also featured the sounds of castanets, snare drums and train whistles. Kimble of Winter Park met his wife while playing at one of his concerts, also partially supporting the two of them by giving private piano and organ lessons until he was 70. He also performed at nightclubs, joined a radio station as a staff organist, and had a 15-minute show on Orlando's first television station. Kimble, who began his full-time music career on

WDBO-AM 580

radio, died on Wednesday. He was 97. "He never made a lot of money, but he loved what he did," his son, Bob Kimble, 62, of Altamonte Springs said. Kimble, born in Philadelphia, received degrees in music from Rollins College and the University of Michigan. He became the organist at the First Congregational Church of Winter Park, United Church of Christ in the late 1950s after playing at several other churches in downtown Orlando. He stayed on for 36 years. "He was most proud of being an organist at the church," his son said. Kimble helped install the church's pipe organ in 1965. The pipe organ was his favorite instrument. He compared the elaborate instrument to a Cadillac, and he needed a ladder to climb up to fix the pipes. He played during choir rehearsals, weddings, memorial services and Sunday worship. In a 1993 interview with the

Sentinel, Kimble said "I don't like to brag, but… I've probably not missed more than four regular church services in the 36 years and the same number of rehearsals." "It was very tiring," said his daughter-in-law Julie Kimble, 60. He left the organ bench in the mid-90s after his doctor recommended he retire to take care of his health. But he never quit his music, performing for his grandchildren. And he could play any style of music — from classical to dance to rock. Married for 72 years, he frequently played at home for his wife, Hallie. When the couple had to move into the Winter Park Towers, an assisted-living community, Kimble made sure to bring a keyboard, filling the apartment with music while his wife drew. She died in January, which was a big blow to her husband. Kimble played her favorite song, "The Twelfth of Never," for the last time at a memorial service at the Towers about a week ago. "His love for music, I think that is what kept him going this long," Julie Kimble said. "He played all the time and he played every day." Survivors also include two grandchildren and a great-grandchild. Baldwin-Fairchild Funeral Home, Altamonte Springs is in charge of arrangements.

Mercer Livermore King Dec. 27, 1998
FORT LAUDERDALE - Mercer Livermore King, 91, a former radio broadcaster, died Sunday, Dec. 27, in Fort Lauderdale. Mrs. King was born in Dothan, AL. She came to Brevard County in 1946. She was a member of the American Association of University Women, Daughters of the American Revolution, Audubon Society, League of Women Voters, Cocoa Woman's League, Canaveral Press Club, United Daughters of the Confederacy and the Missile, Space and Range Pioneers. Survivors include her daughters, Wickham Kitzmiller and Elizabeth Norris, brother, John Pilcher Jr. of Panama City, sister, Jacqueline Reppen of Panama City and one grandson.
G. Max Kimbrel
Tampa Tribune 12-29-92
G. MAX KIMBREL, 75, of Lake Wales died Sunday at home. A native of Albion, Ill., he is a former resident of Haines City and had lived in Lake Wales 40 years. He founded radio station WIPC-AM 1280 in 1951 and retired as district manager of Storer Cable Television of Florida. He was a veteran of World War II, serving in the U.S. Navy, and member of Grace Lutheran Church in Winter Haven and Lake Wales Rotary Club. He is survived by his wife, Joan; five daughters, Karla Allen of Brandon, Jeri of Tallahassee, Gail of Harrison, Ark., Judy Kennedy of West Plains, Mo., and Tanya Southwood of Chicago; eight grandchildren; and a great-grandchild. Johnson Funeral Home, Lake Wales.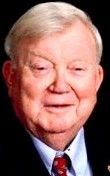 Former Ocala Mayor Jim Kirk dies at age 88
By

Fred Hiers

Staff writer
Published: Thursday, November 19, 2015 at 12:43 p.m.

Jim Kirk was larger than life. Because of the lives the former Ocala mayor touched, the city's path he helped steer and the influence he wielded for the betterment of all its residents, Kirk made the cliché true. He was a successful businessman, having owned radio stations

WMOP-AM (900) and

WFUZ-FM (93.7), and hosted a morning radio country western music show that listeners still reminisce about today. "Country" Jim Kirk, as he was affectionately called, died Wednesday. He was 88. For 60 years after arriving here with his wife Biddie from the Tallahassee area, the staunch Florida State University alumni, the man with a sense of humor as big as his personality, as humble as he was thoughtful, made an everlasting impact in the Ocala community. His accomplishments and contributions to the city are long, but he is best known for buying what is now the Marion Theatre and giving the building to the city, and was among a small group of people who convinced Arthur Appleton to build in Ocala the museum that bears his name and houses his vast art collection. Kirk and his wife were major fundraisers and boosters for FSU. He served three terms as Ocala mayor during the 1960s and '70s, helped create the "God Be With Us" slogan on the city's seal and was one of the city's most high-profile civic leaders. Local radio personality Buddy Martin, who, with a partner, went on to buy WMOP AM and still hosts a local daily show, said the culmination of Kirk's life leads him to say," I can make a case for Jim Kirk being one of the five, six greatest Ocalans." On Wednesday, Kirk was attending the First Presbyterian Church's

annual Thanksgiving dinner with his wife and became ill. Parishioners called an ambulance, but despite an hour-long effort to revive him at the church and as he was taken to the hospital, he died. A cause of death is not yet known. In addition to his wife, Kirk is survived by sons Russell, John and Richard, and daughter Deborah. He was born in Morristown, Tennessee. "He was an excellent provider for his family. He was always good with the kids and helped us with whatever endeavor we wanted to follow," said his son, Jim Kirk. It was no exaggeration when people say his father was a great positive force in people's lives, the younger Kirk said. "Every time people saw me, they didn't ask about me but always asked, 'How's your dad doing?'" he said. Richard Kirk said his parents wanted to have a positive influence on the city and not just have a successful business. "When my parents moved here in the early 1950s my dad was very much about giving back to the community," he said. Richard Kirk said that regardless of whomever he encountered, "people would always say what a great person my father is." The elder Jim Kirk became the first student at Florida State University to earn a degree in speech with a broadcasting emphasis. He worked at the WCNH-AM radio station in Quincy, near Tallahassee. The owner of the station asked Kirk in 1953 to manage a new 1,000 watt station he had just bought in Ocala, called WMOP-AM. For the first year, the station broadcast a combination of black gospel, country and ethnic music. The format eventually settled on country and rockabilly. Ten years later, Kirk bought the station and later started his FM station as well. His morning show as "Country" Jim Kirk included folksy wisdom and a homespun format that made him a local celebrity. As owner of the stations, he brought in well-known singers to perform in Ocala, perhaps one of the most famous being Elvis Presley, in 1955. Kirk sold the AM station in the 1990s and worked for the FSU Foundation and the Seminole Boosters. The Marion County Seminole Club sponsors an annual Jim Kirk Scholarship. "I think he was a wonderful man; very down to earth, very humble, a great mayor," said current Ocala Mayor Kent Guinn. Guinn said when Kirk was mayor of Ocala during the tumultuous civil rights era he met weekly with local political and religious leaders. At the end of each meeting the leaders would hold hands and say "God be with us," Guinn said. Eventually, the phrase was incorporated by Kirk and other city officials into the city seal, where it remains decades later. Kirk was a devoted member of the First Presbyterian Church for more than 50 years, said the church's pastor, the Rev. Raymond Gutterman. "He was just an ideal church member and friend. He came every Sunday," Gutterman said. "He befriended everyone. He was very warm, funny and generous man." "He was a very humble man. He was a quiet disciple (of Christ)," Gutterman added. Martin said Kirk wrote and recorded a radio jingle for him that he still uses to introduce a segment of his own daily show. "He was fun to be around. He cared for his community," Martin said. "We will never replace Jim Kirk."
Reach Fred Hiers at fred.hiers@starbanner.com and 352-867-4157. Copyright © 2015 Ocala.com — All rights reserved. Restricted use only.
Fred Klein Passes
Barbara Barri has informed us of the death of Fred Klein. Fred has supplied loads of information, pictures and great stories to this website. Read about his day as a "nude model" at WLOF-AM 950, as Sean King, his very funny tale of his time at WCKS-FM 101.1 as well as great photos from "CK101" and photos and memories of WKKO-AM 860. We will have more details as they become available.
Fred Klein's Obituary From Lancaster Online
Frederic Ferree Klein, 71, died Saturday, July 28, 2007 at the Lancaster General Hospital after a long battle with Parkinson's disease. Fred was born on February 4, 1936 in Lancaster. He was preceded in death by his parents, Professor Frederic Shriver Klein and Florence Haenle Klein of Lancaster. Klein graduated from Manheim Township High School, and attended Mercersburg Academy. He also studied at Franklin and Marshall College. He was a veteran of the US Air Force during the Korean War. In the early 60s he obtained his first job at WGAL radio on an afternoon jazz show. He made a switch to rock 'n roll at WLAN radio in 1963. He continued to work along the East Coast as a D.J./Radio announcer including stints in Cape Canaveral and Cocoa Beach, Florida. In 1987, he returned to Lancaster and was employed by Friendly Transportation. Fred's interest was always music, especially jazz, big bands, and later, Rock 'N Roll. He also was especially fond of animals, and he made many contributions to the Lancaster County Humane League. He was a life-long member of his family's Shriver Homestead, an historic Civil War museum in Union Mills, Maryland. He is survived by his sister, Joan Klein Weidman of Millersville, and three children, Joseph Shriver Klein, John Wayne Klein, and Julie Anne Klein. He has six grandchildren and three great grandchildren. A private interment will be held at the convenience of the family. Memorial contributions in Fred's name may be sent to Union Mills Homestead, 3311 Littlestown Pike, Westminster, MD 21158, or the Parkinson's Disease Association, 1250 Hyland Blvd., Suite 4B, Staten Island, NY 10305. Arrangements entrusted to Auer Memorial Home and Cremation Services, Harrisburg.
John Kluge Dead At 95
John Kluge, (pronounced KLOOG-ee) once listed as the wealthiest man in America, who built an investment in a radio station into a broadcasting empire that was the forerunner to Fox Television, has died. He was 95. Born in Chemnitz, Germany, in September of 1914. Kluge was President of Mid-Florida Radio Corporation from 1952-1959. Mid-Florida purchased

WLOF-AM 950

in 1952.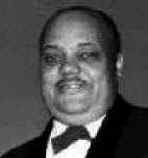 Adrian Kenneth "Ken" Knight
Adrian K. "Ken" Knight was one of three children born to William and Beatrice Knight, Adrian Kenneth Knight, also known as "Ken" Knight, was born February 6, 1909, in Headland, Alabama. Mr. Knight was one of the South's leading Black pioneer broadcasters and television personalities. during his childhood, Ken Knight's parents relocated to Daytona Beach, Florida, where he attended public school and later earned a diploma from Campbell Street High School. Ken went on to better himself by pursuing and completing his college education at Hampton Institute in Virginia. Mr. Knight's introduction to broadcasting resulted as a $5.00 bet which resulted from a complaint to a friend about the performance of a radio announcer. Mr. Knight bet that he could do better. He won the bet. Self trained, he was the first African-American announcer in the South, when all-white radio station WROD-AM 1310 hired him in 1947. He originated the first black-produced television show in Jacksonville, the "Ken Knight Show", which first appeared on WJXT-TV in December 1961. Mr. Knight founded the "Rattler Network," a group of radio stations in 10 cities which broadcast the annual Orange Blossom Football Classic from the Orange Bowl in Miami.Ken Knight passed away on September, 12, 1973 after a brief illness in Jacksonville.
Raymond Howard Kremer 4-3-94
Raymond Howard Kremer a Mount Dora radio producer who participated in the famous Orson Wells broadcast of War of the Worlds that panicked the nation in 1938, died Friday, April 3, 1994 after a long illness. He was 84. Kremer, who had lived in Lake County since 1972, had a long career as a pioneer in radio . He wrote, produced and did special effects for Mercury Theater, Popeye and Gangbusters, among other radio shows. He also worked in television advertising. He was a sound effects man during CBS' tense radio dramatization of H.G. Wells' story about the invasion of earth by Martians. Although an announcement was made at the start of the broadcast that it was only a radio program, it was so realistic - complete with news bulletins and on-the-spot reports - many believed it actually was happening. It was heard by about 6 million people and has come to be regarded as the ultimate prank. The radio network was deluged by hysterical callers. Kremer also was credited with using the first instant replays during college football games in 1951. He was working with NBC in advertising, and the network televised the NCAA game of the week. Kremer came up with the idea of taking cameras to the second best game and recording highlights. At the time, all the telecasts of major sporting events were shown live. This was the first use of video recording equipment for sports. A native of Danforth, Ill., he served two terms as mayor of Plandome Heights, N.Y., from 1968 to 1972. He moved to Mount Dora , where he worked for the National Association of Farm Broadcasters until retiring in 1982. He was a member of the First Presbyterian Church, Mount Dora, the Eustis Elks, the Rotary and the Mount Dora Yacht Club. He attended Northwestern University. Survivors include: wife, Eleanor; sons, Ron, Longwood, Richard, Pleasanton, GA; eight grandchildren and three great-grandchildren.
William Kuffel
Daytona Beach News-Journal (FL) - Tuesday, July 9, 2002
SOUTH DAYTONA -- William Owen Kuffel, 45, of Banana Cay Drive, who was known in radio as Bill Kramer and was program director and the mid-day personality for WGNE-FM 99.9 "Froggy FM", died Wednesday at home. Mr. Kuffel was born in Landstuhl, Germany, and worked in radio for almost 30 years. He moved here in 2000 from Ocala, where he was operations manager and anchor of the "Kramer & Company" morning show for WOGK-FM 93.7. There he had top market ratings and helped the station win the 1995 small-market station of the year award from the Country Music Association. He also had worked in Houston, Phoenix, Las Vegas and Birmingham, Ala. He was a member of First Baptist Church of South Daytona. Survivors include a son, Jacob, and a daughter, Sierra Kuffel, both of South Daytona; his mother, Frankie Wedergren, Phoenix; and two brothers, Ed, Fresno, Calif., and Bob, Fairfax, Va. Baggett & Summers, Daytona Beach, is in charge.
Lakeland Radio Legend Bud Kurtz Passes 12-20-06
Frank M. "Bud" Kurtz, Jr., of Lakeland, died December 20, 2006, at the age of 79. Mr. Kurtz was an owner-operator of radio station WVFM-FM 94.1 with partners, Duane McConnell and Herb Todd. After selling the stations, he worked there for an additional eight years.