Frank Lasko
LASKO BROUGHT LAUGHTER TO `SCOOTER & CO.' SHOW
THE ORLANDO SENTINEL - August 20, 1999
Author: Jim Abbott of The Sentinel Staff
In a broadcasting career that spanned three decades, newsman Frank Lasko developed a style that always involved listeners. ``He was one of the most unique news people I ever heard,'' said Bill Fries, former program director at oldies station 105.9 FM (WOCL). ``He was like your next-door neighbor.'' Lasko, whose radio ``neighborhood'' was WOCL's popular Scooter & Co. morning show, died of liver cancer shortly before 3 a.m. Thursday at his Orlando home. He was 54. Lasko was a morning-show fixture from 1988 until this past April, when the show was disbanded as part of a format change. Lasko then was hired as an associate producer at Central Florida News 13, a 24-hour cable news station owned by Time Warner Communications and The Orlando Sentinel. In July, Lasko was hospitalized with liver cancer, which doctors soon realized was inoperable. Lasko came home Wednesday, said his father, Frank Sr. After his mother, Ruth, died in 1996, the radio announcer had shared his home with his father. Lasko also is survived by brothers Jim and Ron, both of Twin Lakes, Wis. Baldwin-Fairchild Funeral Home, Conway Chapel is handling arrangements. Born in Chicago in 1944, Lasko moved to Central Florida from Miami in 1984. He was an Air Force veteran and a member of First Congregational Church in Winter Park. His colleagues at WOCL remember his knack for plant-care, making coffee and working notoriously bad puns into news stories. ``I could come in crabby and he could make me laugh,'' said Jack Dyer, who played the character Elvis Gorbechev. ``A lot of the laughter at the radio station was from Frank.''
"Hap" Leatherwood
Granville Grover "Hap" Leatherwood, 85, who was elected mayor of Beverly Beach in 1974, died at home. Mr. Leatherwood, a Navy veteran of World War II and the Korean War, was born in Granger, Texas. He moved to Central Florida in 1960 from Jacksonville. Mr. Leatherwood, who enlisted in 1934, served aboard various battleships and destroyers in the Pacific Theater, was awarded seven battle stars, and retired as a chief signalman. He later worked for the Sunglow Pier, and gave early morning fishing broadcast reports on radio stations WNDB-AM 1150 and WROD-AM 1340.
Al Lee
OCALA -

Al Lee

, 77, a retired journalist, died Wednesday, Jan. 11, 2006.
A native of Nashville, Ga., he moved here in 1960 from Pompano Beach. An award-winning investigative journalist for the Tampa Tribune and the Star-Banner, he was nominated for the Pulitzer Prize in Journalism. He was a former radio news editor for WMOP-AM 900 and WTMC-AM 1290, public relations director for the Florida Department of Corrections, and city editor for the Star-Banner. He began the Marion County Meditation Program, was the first non-lawyer to argue before the Florida Supreme Court and was a columnist for the Voice of South Marion. Mr. Lee was the recipient of the Society of Newspaper Editors Distinguished Achievement Award, was the youngest person to fly solo in the state, and was a U.S. Marine Corps veteran of the Korean War.

Ernie Legge
Ernie Legge died Thursday, Dec. 8, 2005, at William Childs Hospice House, Palm Bay, Fla.
He was born May 28, 1927, in Chicago and moved with his family to Melbourne, Fla., in 1936. He was a 1945 graduate of Melbourne High School. He served briefly with the Navy before attending the University of Florida from 1946-47. He was a graduate from broadcasting school in California before returning to Melbourne and working at WMMB-AM 1240. In the early 1950s, he was a radio and television broadcaster in Orlando, Florida. In 1957 Ernie hosted the "WLOF Hot Parade" from Noon-3PM on WLOF-AM 950 he also became the first newscaster for WLOF-TV (now WFTV) in 1958. Following his return to Melbourne, Fla., he worked with WMEL-AM 920 as the space program reporter for many years, retiring in 1999 as the national regional sales manager.
Bill Leisner
Bill Leisner the President and General Manager of WJLU-FM 89.7, New Smyrna Beach, died on January 7, 2004.

Stephen B. Levensohn
, aka "Aunt Harriet", Professor of Philosophy, Religion and Humanities passed away Wednesday, June 16, 2004 of congestive heart failure. Dr. Levensohn was on faculty at the University of Central Florida for thirty five years until his retirement last June. A dedicated teacher he continued to teach and was expecting to begin his next class on June 24. In addition to

teaching, Dr. Levensohn was the original Director of Religious Studies at UCF. Originally from Boston, he took his Bachelor's Degree at Boston University and both his Master's and Doctoral Degrees at Florida State University. Dr. Levensohn held a Post Doctoral from Jewish Theological Seminary. Together with his wife, Kate, he delighted his radio listeners and callers as the gravelly voiced Harriet of "Aunt Harriet's All Night Diner and Short Order" and "Practical Wisdom". From 1952-1956, Dr. Levensohn served in the United States Air Force. A much loved man, devoted husband, loving father and grandfather, brother and son-in-law, he is survived by his wife Kate; daughters Jaimie Morris, Elizabeth Levensohn and partner Ruth King, Tia Llewellyn and son-in- law Garland; son Todd Levensohn and daughter-in- law Julie; daughter Alexis Rosenfelt and son-in-law Steve Rosenfelt all of Winter Park and Orlando; his grandchildren Zachary Stephen Levensohn, Ryan Rosenfelt, Romie Llewellyn, Bella Kastor, Kala Levensohn, Savannah and Brittany Grissinger, Tomeka and Dakota Park- Ozee; sister Maxine Weintraub, brother-in-law Dr. Herbert Weintraub of Kennebunkport Maine; brother-in-law B. Paul Katz; sister-in-law Donna W. Katz, Flagler Beach; mother-in- law Doris Katz, Ormond Beach and many nieces and nephews. Stephen Levensohn is one of those rare souls who touched so many. Perhaps his greatest gift was making us feel so special. We know his generosity of spirit will live on forever in the hearts of his family and those who were touched by his grace. It was Stephen's desire to have a very private ceremony with his wife and children and to be placed in the bromeliads in his backyard outside his hermitage window. The family has established the Stephen B. Levensohn Scholarship Fund at the University of Central Florida. In lieu of flowers donations may be sent to: The Stephen B. Levensohn Memorial Fund, UCF Foundation 12424 Research Parkway, Suite 140, Orlando, FL 32826.

Published in the Orlando Sentinel on June 27, 2004
Charlie Liles
FLORIDA TODAY (Melbourne, FL)-June 23, 2005
Author: Staff, BRITT KENNERLY
TITUSVILLE -- Friends and family have vivid memories of a former Titusville mayor well known for his community service and remembered for his booming voice. Charlie Liles, 72, who served two terms as a council member in the mid-1970s and was elected in 1978 to one term as mayor, died Tuesday at his home in Daytona Beach. His daughter, Donna Hendricks of Huntsville, Ala., described her father as a "special kind of guy." "If it was something he really wanted done and he felt strongly about it, you knew it," she said. "You always knew where he stood -- he was going to push, and he got a lot done." Many credit Liles as instrumental in the campaign to restore the Veterans Memorial Pier and with upgrading State Road 50 to four lanes during his service with the city. But for local sports fans, Liles was also known as "The Voice of High School Football and Basketball," working as an announcer for

WRMF-AM 1050

and

WAMT-AM 1060

radio stations. The master of ceremonies for the Titusville Junior Miss Pageant for 14 years, he continued work as a disc jockey for dances and special events after moving to Daytona Beach eight years ago. "He was a great gentleman, very much a family man and very active in church and with the United Men's Fellowship," said George Mosakowski, who met Liles as a member of Indian River City United Methodist Church. "And he was a terrific disc jockey." John Peterson, water resources manager for the city, agreed. "He had a very good broadcast voice. I remember listening to some of his play-by-play -- that's my best memory of him," he said. "It was a long time ago, but working with him was always a very good experience." Liles was born Dec. 24, 1932, in Selma, N.C., and raised and educated in Tampa. In the early 1960s, he and his family moved to Titusville, where one of Liles' three children, a son, Chuck Liles, still lives. Another son, David Liles, lives in Live Oak. Liles would be happy to see the progress on the pier in a city he loved, said his daughter. "When I was growing up, my dad would get so upset when the weekend would come and my friends and I would go to Merritt Island to go shopping," Hendricks said. "He'd say, 'Why, when Titusville has everything, do you go to Merritt Island?' His family upbringing was community - oriented - my grandfather was a Boy Scout executive. My father just really liked people."

Bob Lima Passes 1-20-23
Bob Lima, died Wednesday, January 18 after being

diagnosed with cancer in June of 2022

.

Bob's CFL radio career included

in 1992 as station manager WGNE-FM 98.3 then on to WNFI-FM 99.9 as air talent Bob Lee and General Manager from1992-2000, General Sales Manager at WTMN-AM 1430 in 2004.

Bob Lima, who worked at radio stations in Georgia, and Mississippi.

Lima is survived by his wife, Stella, his daughter Julie and his three grandchildren. Memorial arrangements will be announced on his website in the future.
Keith Lippert
Radio Voice Of High School Football Dead At 47
WIXC-AM 1060 broadcaster Keith Lippert, died of a heart attack on Friday, October 12, 2007, just hours before he was to broadcast a high school football game. Lippert was known as "the radio voice of high school football in Brevard County." The game featured Space Coast High at Melbourne High. Lippert, was 47. He also hosted "Friday Night Locker Room with Keith Lippert". He was treated at the scene and then transported to Holmes Regional Medical Center where he was pronounced dead. A memorial service is scheduled for Saturday at a location to be announced. In lieu of flowers the family requests donations toward a scholarship it is creating for aspiring sports radio broadcasters. Funeral arrangements are being handed by Wiley-Baxley Funeral Home in Rockledge.

Karl Loeper

May 2018
"Karl Loeper was the calm during the storm. As an in-flight meteorologist for the Navy's "Hurricane Hunter" squadron, he kept his cool when colleagues needed help navigating perilous conditions. And when Loeper came to The Villages 12 years ago as the voice of AM-640 WVLG's weather forecasts, he put weather-weary listeners at ease through the worst of Florida weather. "He had a great way of assuring people, because of his knowledge, that everything will be OK," said WVLG station manager Kathleen Kane. Loeper died Thursday morning at The Villages Hospice House months after suffering a stroke. He was 75."

Terry Long

(Terrance Robert Long)

7-8-14

RCS

President./CEO

Philippe

Generali

has offered the following statement following the untimely passing of longtime engineer

Terry Long.
Terry was with

WBJW-FM 105.1

from 1974 until 1982.
From All Access:
It is with shock and deep sadness that we learned of the passing of Terry Long on July 8th, 2014 at his home in Wappinger Falls, NY. Terry would have turned 60 next January. The causes of his death – apparently health related - are still being determined. Last May, Terry celebrated 20 years of working for

RCS

. He was one of our most knowledgeable engineers in the field of

Novell

Networks

and

Master

Control

, installing well over a hundred radio station's automation systems during his career. He then went on to a senior Support position to eventually rise to a Team Leader role. With plenty positive client's comments and thousands of hours spent on the phone helping customers, work was one of his passion. Terry was a night owl, always preferring the late evening shift. He had a knack for meteorology, often keeping an eye on the Doppler radar for our White Plains area. I can still hear his kind advice on occasional summer nights where I had come to the office in the morning riding my motorcycle: "Philippe, I just want to tell you that you should get out of here now, there a nasty rain patch coming our way." Yes, Terry allowed me to stay dry many a times. Terry, we know you were an accomplished HAM radio guy. I hope there is a frequency somewhere, someday up there were you will be able to receive everyone's message of how much we'll miss you. Good bye, my friend!
Pablo "Pauly" Lorenzo, 61, Hispanic Disc Jockey


March 21, 1999

|

By Robert Perez of The Sentinel Staff


For a generation of Central Florida Hispanics, Pablo "Pauly" Lorenzo was the source of music and culture as a disc jockey with various Spanish-language radio stations. Lorenzo of Fern Park was killed in a traffic accident Friday in Longwood. He was 61. Even though he was a public personality, Lorenzo was a private man, said Marcus Sepulveda, his son-in-law. Not until family members began going through his belongings after his death did they realize the extent of his talent and community connections. Sepulveda said he found cassettes of bands in which Lorenzo had played. He found certificates of appreciation from community groups. "I was shocked as I sat there looking through those documents and listening to his music," he said. ``In those few hours, I learned more about him than I had in the past 17 years.'' Lorenzo was born in Aguada, Puerto Rico, and moved to Central Florida in 1979. He worked for various Spanish-language stations, most recently for WOTS-AM 1220. He was Catholic and a member of the Case De Puerto Rico in Orlando. The civic group paid tribute to him Saturday, Sepulveda said. "A lot of people turned out,'' he said. "He had a lot of people that loved him." Lorenzo is survived by his companion of more than 20 years, Ivette Velez of Fern Park; a son, Pablo Lorenzo Jr. of Aguada; daughters, Eldin, Daisy and Delinia, all of Aguada; his parents, Antonio and Juana Lorenzo of Aguada; and a brother, Ramon Lorenzo of Aguada. Viewing will begin at 3 p.m. Monday with a service to follow at 5 p.m. at the Newcomer Family Funeral Home, 4150 Forsyth Road near Winter Park.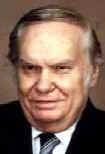 Arthur Lowery
Published in the Orlando Sentinel on Nov. 24, 2005

LOWERY, ARTHUR THOMAS, was born February 4, 1918 in Syluria, Alabama. He passed away on November 21, 2005. He was a Pioneer Broadcaster and minister. Mr. Lowery's career as an engineer and broadcast included an hour show on

WDBO(-AM 580)

called "Hymn Time" additionally he was an on the air announcer for WDBO radio during WW2. Arthur was on the air "live" from the studio in downtown Orlando during the celebration of VE day conducting interviews with the people on Orange Avenue. This broadcast was carried by CBS radio network nationwide. Mr. Lowery was instrumental in the construction of several other broadcast stations through out the Southeast including WFLA now WFTV channel 9. He continued to be active with this field until the 1980's. Mr.

Lowery was an accomplished musician, playing many string and woodwind instruments. He was an alumni and past musical instructor at Southeastern Bible College, now located in Lakeland. Mr. Lowery was ordained in the ministry in 1941 with the Assemblies of God. His ministries included founding the First Assembly of God congregation in Winter Park. He with his wife Gladys McCall Lowery began in a 40' by 60' tent on North Orange Avenue in 1946. This congregation predated Calvary Assembly of God. Mr. Lowery was an author and wrote under the pseudonym T. L. Arthur. His published works included a historical biblical novel "The Witch at Endor". Mr. Lowery additionally held a Florida General Contractors license and built many important buildings in Orange county and other areas of the Southeast. His building career was prominent in the Orlando area during the Strategic Air Command era at McCoy Air Force Base, now Orlando International Airport. Mr. Lowery was a founding member of the South Lake Moose Lodge. Mr. Lowery was preceded in death by one son, Rondal Gene Lowery and is survived by Gladys McCall Lowery, his wife of 64

years; two children: daughter, Chere Rice Roane, son, L. Glen Lowery; grandsons, Edward Rice and his wife Nina, Greg Michael Lowery, Robert Brian Lowery; great granddaughter, Victoria Rice, and great grandson Edward Rice III, all of Orlando; brothers and sisters include Gerald Lowery, Jim Lowery and Eleanor Ellis of Jemison Alabama. Viewing and services will be held on Saturday from 10AM to 12 Noon at All Faiths Chapel, 4901 South Orange Avenue, Orlando, and internment at Chapel Hill.
Ken Lueck, WNDB Radio Personality, Dies
by Cora Huckins
DAYTONA BEACH NEWS-JOURNAL - Monday, March 6, 1989
Kenneth Arthur Lueck, 73, widely known for his early-morning broadcasts from an "air-conditioned broom closet" at radio station WNDB(-AM 1150) when it was owned by the Daytona Beach News-Journal, died Sunday at Halifax Medical Center. He was retired from broadcasting in the mid-1970's, sold his home in Ormond Beach and he and his wife, Dorothy (known to her friends as Dottie), moved to 524 S. Beach St., where he took great pleasure watching the comings and goings on the Halifax River from his apartment window. Mr. Lueck was born in Irma, Wis., described in an article written by the late News-Journal columnist Phil deBeaubien in 1970, as "down the road from Tomahawk Lake and the village of Bearskin." With his gravelly voice, Ken, as he was known affectionately by his thousands of his listeners, was one of the least likely persons to take up radio announcing as a career. He once described himself as "possessed of the worst voice since Marconi invented wireless, but they listen - perhaps suffering a little, but they listen." After a stretch as a Merchant Seaman on the Great Lakes, he spent time during World War II as a radio operator in the Air Force when he also play with the Army-Air Force Band. He had a checkered career which included a stint as a cowboy out in Bozeman, Mont., and playing his saxophone with big bands in Milwaukee. Finally, he started as an engineer at a radio station in Elk City, Okla. One day the regular morning announcer, who had a taste for sour mash bourbon, didn't turn up for work, having indulged the night before. Ken pushed the button 6 a.m. and was on the air playing a 33 1/3 record on a 78 rpm turntable. After this fast start, Ken polished his act and Elk City had a new "electronic hero." Ken first came here in 1949. He started work for WNDB and featured a teen club on his morning show when he built up a loyal following. He left in 1952 for Warsaw, Va., where he became program director and chief engineer of WNNT and organized "Ken's Kousins" a talent show that toured Eastern Virginia. While in "colonial Virginia," as he called it, he married Dorothy Thompson, a former Chicago model who was managing a charm and model school in Cincinnati. He then moved to Cincinnati where he became WZIP morning man. The Luecks' daughter, Sally, was born there in 1954. One night in 1955, according to guest Chatterbox columnist, Ann Hicks (Marsh), when Ken was taking off his shoes, "sand fell out all over Dottie's nice clean vacuumed rug, and before they could yell 'Daytona Beach!' Ken was back in his favorite broom closet". A son, Michael, was born soon after they arrived here. Ken returned to WNDB, but this time he was the night man, and his legion of loyal fans joined him. His irreverent style included awarding the station manager and chief engineer to listeners as prizes in "contests" and slugging his listeners from time to time with outrageously raucous records. After a few months broadcasting during the late night, he returned to the morning show, playing favorites from the 1940s to the 1970s. He loved to accompany his special favorites such as "Heartaches" and "Stardust" on a wooden whistle, or he would just whistle along himself. He and Dottie enjoyed dancing and were frequently seen at dances and parties throughout the area. In 1961, while looking for a piano that would take a beating by his youngsters, he stumbled on a "monstrosity." It was a big square "bulky piece of junk." While refinishing it, he found markings underneath and made out the words "Solano Grove." It turned out the piano had quite a history. Ken traced its history to Jacksonville of the 1880's history when British born composer Frederick Delius, who absorbed Florida moods and atmosphere on the St. Johns River in 1884-85. Delius divided his time between orange tree planting at Solano Grove on the St. Johns, and writing and studying musical composition with a friend and teacher, Thomas Ward of Jacksonville. Ken later sold the piano to the University of Jacksonville Music Dept., where it has been placed in Delius' home, which had been moved from Solano Grove to the university campus. Ken was also a speech and radio teacher at the Mary Karl Vocational School, a division of Daytona Beach Junior College (now Daytona Beach Community College) for 14 years. In 1972 he joined the real estate firm of Austin Combs and Associates, selling real estate afternoons, evenings and weekends, and continuing with the "Ken Lueck Show" in the early mornings. Besides his wife, survivors include son Michael of Dallas, and daughter, Sally Lueck, Fort Lauderdale. Woodward, Holly Hill is in charge.

Earlyne Lund

Aug 18, 2012
Earlyne Yvonne (Gray) Lund, 77, passed away Saturday afternoon, August 18th, at her home in Ormond Beach, FL, following a brief struggle with cancer. Earlyne is survived by her four children – Pamela Diane (Mike) Storm, Mark Gordon (Denise) Lund, Machelle Ann (Tim) Vallance, Penny Yvonne Piccirillo – 12 grandchildren, and 8 great grandchildren and her sister – Myrnelle (David) Wulff. Earlyne was born on June 16th, 1935, to Earl and Myrtle Gray in Brookings, SD, and grew up in Dawson, MN. She graduated from Dawson High School in 1953. Earlyne was married over 50 years to the love of her life and childhood sweetheart, Gordon Lund. Gordon passed away in 2005 and she has now joined him in heaven. Earlyne and Gordon moved extensively throughout the early years of their marriage, ending up in Daytona Beach area in 1985 and beginning the radio station ministry (Public Radio, Inc.) which continues to serve the area on stations

WAPN 91.5 FM

(Holly Hill, FL) and WAPB 91.7 FM (Madison, FL). Of all her accomplishments, Earlyne's greatest achievements have been in the lives of her family and friends. She had a unique gift to recognize and appreciate the talents in others and to make them feel loved and lifted by her presence. Earlyne enriched the lives of all who knew her. Her creative mind, kind heart, and beautiful smile allowed her to make everything from her work at the radio station to sharing her home for family get togethers a very special time. She loved to sew, text, email, share photos, and make DVDs. She leaves all her children, grandchildren, and great-grandchildren with the knowledge that they were truly loved and they know she loved the Lord. The funeral will be held on Saturday, August 25th, 1 pm, at Calvary Christian Center. In lieu of flowers, donations may be made to WAPN (1508 State Ave, Ormond Beach, FL 32117) in memory of Earlyne.
Gordon Lund Feb. 21, 2005
Obituary From The Daytona News Journal
ORMOND BEACH-Gordon C. Lund, 71, of North Yonge Street, who owned and operated WAPN 91.5 FM, a Christian radio station in Holly Hill, since1985 with his wife of 51 years Earlyne, died Monday at Halifax Medical Center, Daytona Beach. Mr. Lund, an Army veteran of the Korean War, was born in Montevideo, Minn., and moved here in 1983. He was a member of Calvary Christian Church and enjoyed traveling, car auctions, football and playing free cell and solitaire. Additional survivors include a son, Mark, Sebastian; three daughters, Shellye Vallance, Holly Hill, Penny Piccirillo, Ormond Beach, and Pam Storm, Merritt Island; a brother, Paul, Hillsboro, Ore.; 12 grandchildren; and four great-grandchildren. Memorial donations may be made to WAPN 91.5 FM, 1508 State Ave., Holly Hill, FL 32117.

Mike Lyons


Michael G. Lyons, age 57 of Orlando, FL, passed away on Thursday, October 8, 2009.8 Michael is the son of Donald T. Lyons of Altamonte Springs and the late Gloria M. "Gerrard" Lyons. He is the brother of Douglas Lyons and his wife Julia Wooten of Seattle, WA; Deb Lyons and her husband Steve Jankowski of Belmar, NJ and John Lyons and his wife Helen of Jacksonville, FL. He is also survived by a nephew Felix Lyons of Seattle, WA and a niece Ashley Clark of Dothan, AL. Mike Lyons moved to Orlando from Kittery, Maine at a young age, graduating from Edgewater High School in 1970 He began his career in Orlando in 1971 writing for the city's first underground newspaper "The Watcher". He was Music Director and announcer for

WORJ-FM 107.7,

WDIZ-FM 100.3

and

WHTQ-FM 96.5

in Orlando, Program Director for 98 Rock (WXTB) in Tampa and spent the last 8 years of his radio career as Mornings/Assistant Program Director in Miami. Mike entered the record business in the mid 90's. From 1995 - 2000 he was VP of AAA Promotions at Lee Arnold Marketing. Mike joined

TripleARadio.com

as columnist of The Forest and contributing editor from 2001. A private funeral service will be held. Contributions in Mike's name may be made to

pancan.org, Pancreatic Cancer Action Network, 2141 Rosecrans Avenue, Suite 7000, El Segundo, CA 90245.

Mike Lyons Memorial Service

10-13-08


This from the WORJ-FM message board.
Lee Arnold - 10.13.2009
There will be a Buddhist Memorial Service for Mike Lyons this Friday from 7:00-8:30 PM at the SGI-USA Buddhist Orlando Community Center : 452 N. Semoran Blvd. , Orlando. Phone: 407-482-3939 or 407-482-3969. All Friends of Mike are warmly welcomed. You do not have to be a Buddhist to attend.