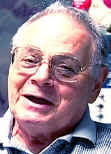 Jack Gale
1932-2018
Jack Gale of Sebring, FL passed away

on Tuesday, Jan. 23, 2018.

Jack began his radio career in 1943. Jack worked at

stations including , WTMA Charleston, WITH Baltimore and WMEX Boston. WAYS-AM, WAPE in Jacksonville and in 1973 was the Program Director/Music Director at

WRKT-AM 1300.

Jack's programs were filled with character voices, humor and hit music. In the 1960's he wrote and produced the a song for Johnny Cymbal called Mr. Bass Man.

After leaving radio, Gale embarked on writing and producing Country music. He produced songs for many superstar Country artists and then opened

Playback Record in Nashville. He along with Jim Pierce the engineer worked right up until the end, Gale was in the Nashville studio about 5-6 times per year over the past decade, producing great Country Music.

His wife "Lovey", preceded him in death.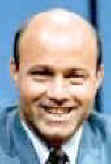 Joe Garagiola, Sr. posted 3-24-16
Legacy.com

Joe Garagiola, a legendary broadcaster and former Major League Baseball catcher, died Wednesday, March 23, 2016 according to multiple news sources. He was 90. Outside of baseball fans, Garagiola is known best for his two stints as a panelist on NBC's "Today" show from 1967 to 1973 and again from 1990 to 1992. His colorful personality served him well during a broadcasting career that spanned seven decades. He had a 30-year association with NBC as a baseball announcer, providing both play-by-play duties as well as color commentary at various points during his career on television and radio. Garagiola was born Feb. 12, 1926, in St. Louis, Missouri. He grew up across the street from future baseball legend Yogi Berra in the Italian-American neighborhood known as The Hill. The block on Elizabeth Avenue became retroactively known as Hall of Fame Place. Of the two baseball prospects, Garagiola was projected to have the better major league career. The St. Louis Cardinals signed him when he was 16, and he made his MLB debut four years later, in 1946. He was the Cardinals' catcher when the team won the World Series in 1946. However, unlike the career of his childhood friend Berra, Garagiola's baseball career did not end up in a Hall of Fame trajectory. He was traded in 1951 to the Pittsburgh Pirates and later to the Chicago Cubs and New York Giants. He retired in 1954 with a .257 batting average, 42 home runs, and 255 RBIs. following the end of his playing career, Garagiola entered the broadcast booth, and it was here that his personality and often self-deprecating humor shined. He called radio broadcasts for the Cardinals from 1955 to 1962. He joined NBC's national broadcasting team in 1961 and was a fixture of the NBC baseball crew for decades. He called three World Series, in 1984, 1986, and 1988. Following his departure from NBC Sports, he joined the broadcasting booth for the California Angels cable-televised games in 1990 and did part-time color commentary for the Arizona Diamondbacks from 1998 to 2012. In addition to broadcasting baseball, he was a regular panelist on the "Today" show and occasionally guest-hosted "The Tonight Show Starring Johnny Carson." Other broadcasting jobs included hosting the Orange Bowl Parade and the Westminster Kennel Club Dog Show. In 1991, he was awarded baseball's Ford C. Frick Award for outstanding broadcasting accomplishments and honored at the Baseball Hall of Fame in Cooperstown, New York. "Today" show host Matt Lauer tweeted this tribute: God I'll miss Joe Garagiola. Was part of the soul of our show, and told me stories that made me laugh till I cried. Hall of fame person.
Note: Joe owned WONN-AM 1230 and WPCV-FM 97.5 in Central Florida.
Bill Gephart Passes
Bill Gephart, who began his radio career in the 1970's at WACY-AM 1220, Kissimmee and later worked as the News Director for WLBE-AM 790, Leesburg before moving to WDBO-AM 580, Orlando for more than 10 years, passed away on June 2, 2005. Bill had been ill lately, and his health declined in recent months after the death of his mother in October 2004. He was 52 years old. Grissom Funeral Home, Kissimmee is handling the services. Visitation is Sunday June 5, between 3:00pm and 4:00pm with the service at 4:00pm Grissom Funeral Home 803 Emmett St. Kissimmee, FL 34741 (407) 847-3131
Johnny

Gilbert

3-15-04
WLOF-AM 950's

first

Johnny G

(

Johnny Gilbert) died while working as an airborne traffic reporter at KULF-AM 790 in Houston. Johnny was killed when the "KULF bird" crashed while covering a fire on March 15, 1974. Johnny was attempting to get a close-up look at a chemical tank car fire at the Settegast Railroad yard. Witnesses said he was just a few hundred feet above the fire when the violent updraft threw his plane out of control and at that extremely low altitude, he didn't have the room or time to regain control. The plane rolled over on its back and spiraled into the ground.
Johnny was posthumously awarded the Steve Pieringer Award by the Texas Association of Broadcasters in 1974.

Stephen M. Gill, 48, of Winter Haven, died Thursday, Dec. 3, 1998, in Metairie, La.
Published in the Winter Haven News Chief: Saturday, December 5, 1998 at 4:01AM
Mr. Gill, vice president of Anscombe Broadcasting Group, Ltd., assumed the general manager's position at the Winter Haven radio station

WSIR-AM 1490

in April of this year. He had 30 years of broadcasting experience both as an on-air reporter and anchor and management. Before helping to found the Anscombe Broadcasting Group, he was prominent in the television news industry, where he managed news departments in cities across the country including New Orleans, Jackson, Miss., Buffalo, N.Y., and Milwaukee. A "news turnaround specialist," he earned a nation reputation for taking third-rated television stations and quickly improving their ratings. His extensive experience also included the research and building of equipment including satellite uplinks and microwave broadcasting equipment. He is survived by his daughter, Stephanie, his father, a sister, and brother-in-law.
Carl Glicken 9-10-90
Carl Glicken, regional sales manager for WESH-Channel 2 television whose broadcast career spanned more than 30 years, died Wednesday September 10, 1990. He was 60. Glicken's career in the broadcast industry began with WALT-AM 1110 radio in Tampa. He was later a salesman for WYLD-AM 940 radio in New Orleans and then was named assistant manager at WFUN-AM 790 radio in Miami. He was national sales manager at WCIN-AM 1480 in Cincinnati, before returning to Tampa to serve as general manager at WDAE-AM 620 radio. He later joined Southern Broadcasting, working as manager of WKIX-AM 850 radio in Raleigh, N.C. In 1972, Glicken came to Orlando, where he was named president and general manager of Home Security Broadcasting, which owned WLOF-AM 950 and WLOQ-FM 103.1 radio. In 1980, Glicken joined WESH TV 2 in Orlando. Glicken was active in trade and civic organizations. He was a past president of the Orlando Area Advertising Federation, a member of the board of directors of the Florida Association of Broadcasters, and chairman of the board of trustees for Crime Watch. A memorial service is scheduled for 11 a.m. Saturday at St. Mary Magdalene Catholic Church in Altamonte Springs. In lieu of flowers, the family has requested donations to a scholarship fund established in Glicken's name. Donations should be addressed to the Carl Glicken Broadcast Scholarship Fund, Orlando Area Advertising Federation, P.O. Box 1614, Orlando, 32802.
Roger Gilmore, former sports editor of DeLand newspapers, dies at 84
By Sean Kernan
sean.kernan@news-jrnl.com


Published: Tuesday, October 22, 2013 at 4:52 p.m.



DELAND-Chances are, if you scored a touchdown, made a basket or got a hit playing for DeLand High or Stetson University at some point in the last five-plus decades,

Roger Gilmore

put your name in a newspaper. Starting in 1959 with the DeLand Sun News and continuing from 1992 with

The Beacon

until earlier this year when health issues led to his retirement, Gilmore captured the DeLand area sports scene through words and photographs. Tuesday morning, at the age of 84, the retired sports editor died at home surrounded by his family, including his wife, Mary, and their children. "It's hard to express in a few words what Roger meant to the community, and to me personally," said DeLand Mayor Bob Apgar, one of the thousands of former DeLand High athletes Gilmore had written about. "Anyone who has been in or around sports here since 1959 has had Roger touch their life in a positive way." Services, open to the public, are set for 3 p.m. Sunday on Melching Field at Conrad Park, where Gilmore had spent many a day and night covering Hatters and Bulldogs baseball games. Gilmore was a Navy veteran who had recently graduated from the University of Florida when he came to DeLand on Feb. 2, 1959. It was Groundhog Day, and that holiday always held special meaning to him, often marked by an annual column note recalling when he made DeLand his home. That first year here also began a string of 509 consecutive DeLand High football contests that Gilmore attended and wrote about. The streak came to an end due to illness in 2008. "He came to the house and said he wasn't going to the game," son Greg Gilmore recalled. "We thought, 'Wow, he really must be sick.' He had pneumonia, and we thought he was going to stop working, but when he got better he went back to work." The Florida High School Athletics Association honored Gilmore with induction into its hall of fame in 2001. He also is in two other halls of fame for West Volusia high schools. A DeLand Little League field is named after him, and in 2006 he was selected as The

News-Journal's West Volusia Sportsperson of the Year. Gilmore's support for all things DeLand included Stetson University, where he developed lifelong relationships with athletes, coaches and administrators. "I never knew a finer person in the world than Roger Gilmore," said former Hatters basketball coach Glenn Wilkes. "I really mean that. I don't know of any enemy that he had, or anybody that disliked him, or anybody in the sports world that didn't appreciate him. He was a loyal person to DeLand, the DeLand Bulldogs and the Stetson Hatters." Wilkes, who already was head coach at Stetson in 1959, read Gilmore's work throughout the sports editor's career. "I read every column he ever wrote, I guess," Wilkes said. "He would never say anything bad about anybody. He was one of a kind." In addition to Mary, his wife of 54 years, Gilmore is survived by the couple's four adult children: Cindy Smith (Florence, S.C.), Linda Ryland (DeLand), and Warren (Concord, N.C.) and Greg Gilmore (Orange City), 10 grandchildren and a great grandchild. Allen-Summerhill is in charge of arrangements. Editor's note: Roger also worked for radio station

WOOO-AM 1310

in Deland.
Copyright © 2013 News-JournalOnline.com — All rights reserved. Restricted use only.
John Gordon Passes
Thanks to Dennis Snyder for this information on John.
Over the years John worked for several of the area newspapers including the then FTU (now UCF) newspaper, The Winter Park Corner Cupboard newspaper, The Orlando Sentinel, The Sanford Herald, and others. He was a regular at Malcolm's Hungry Bear in Orlando back in the 1970s. Most recently he worked for Wal-Mart in Sanford. Just a few of those who attended a remembrance luncheon were: Dennis Snyder, Mrs. Malcolm Tate and Son (of Malcolm's Hungry Bear), Greg and Mary Anna Gentleman, MartyStebbins, Gary & Bonnie Taylor & son Charlie, Lee Olson, Todd Persons and Henry Johns.

Harold W. Gore

8-8-14


Harold W. Gore (Hal) of Vero Beach, Florida and Sky Valley, Georgia left us on August 8, 2014 after an excruciating but swift battle with 2 simultaneous cancers. He was born May 16, 1931 in Watertown, N.Y. the only beloved son of Harold W. Gore Sr. and Edna McNulty Gore. Hal served in the Air Force from 1949 to 1953 and returned to Watertown to begin his 60 year Broadcasting career, spinning records at station WWNY ultimately becoming station manager. He then moved to Rochester NY as GM for station WRVM (1961-1965). Then on to WRTH in St. Louis (1965-1969) becoming Executive VP for Sudbrink FM Broadcasting Corp. based in Fort Lauderdale Fl. (1969-1978). In 1978 Hal established Gore Broadcasting Inc. and owned & operated numerous radio properties over the years. He also began a new career as a radio broker. From 1984 (to August, 2014) he was Chairman and CEO of Gore Overgaard Broadcasting Corp. (owners of

WROD-AM 1340

and

WSBB-AM 1230). From 1991 to 1995 he was President of WTLK TV in Atlanta Ga. In 1993 he formed Force Communications, Media Brokers. Hal and Jane have loved living in Sky Valley, Ga since 1978 and also had homes in Atlanta for a number of years. They resided in Vero Beach 1995 to 2010 and recently returned to their "Village by the Sea". He was a member of the National Assn. of Broadcasters and American Broadcast Pioneers, National Assn. of Religious Broadcasters and National Assn. of Media Brokers. He was also an original "Delta Airlines Colonel". Hal is mourned and deeply missed by his wife, Jane, of 36 years of marriage where every day was a "holiday" and his daughter, Lenay of Washington D.C., sons Brett and Christopher, granddaughters Michele and Kim and great grandsons Reed& Dale. He is predeceased by his first wife, Doris Croyle Gore and son, Terry. Funeral services will be at Christ Church by the Sea, 3755 Hwy. A1A Vero Beach Fla. 32963 on Saturday, August 23rd at 11:00 AM. A memorial service will be held at the Chapel of Sky Valley in the fall, where his ashes will be interred in the columbarium alongside a niche for Jane. Charitable donations in lieu of flowers may be made to: The Broadcasters Foundation of America, 125 West 55th St. N.Y. N.Y. 10019-8254 or Hospice of Indian River County, Fla.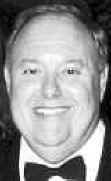 Charles L. Goulder
Charles L. Goulder, 63 of Daytona Beach, Fl., passed away on March 7, 2009. He graduated in 1963 from Mount Dora High School. Between 1959 and 1966 he worked at

WVGT-AM 1580, Mt. Dora,

WBIL-AM 1410, Leesburg and

WHOO-AM 990, Orlando. After leaving radio in 1966 he began his career with the Orlando Fire Dept. riding the trucks at Station 1. In 1972 He was promoted to Lieutenant. In 1981 he was promoted to District Chief of Communications.

Ray Thomas Graddy II
October 29, 1945 - June 7, 2012

Ray Thomas "Tom" Graddy, II, 66, formerly of Sebring, Florida, passed away Thursday, June 7, 2012, in Port Orange, Florida. He was born in Sebring on October 29, 1945, to Ray T. and Elizabeth Beery (Rogers) Graddy, now deceased. He graduated from Sebring High School in 1963, received his AA from Edison Junior College and attended the University of Florida. He earned the FCC First Class Radiotelephone license in 1970.

Tom was active in Sebring High School Chorus and the First Christian Church Choir. His passion was music and radio and his vocal qualities served him well in his radio/TV career, from announcer at local radio stations

WJCM-AM 1050,

WSEB-AM 1340, Sebring,

WELE-AM 1590

in South Daytona, in the late 1960s, and

WIPC-AM 1280

in Lake Wales, in the early 1980s. His television career included

WBBH-TV

in Fort Myers, and

WSVI-TV

in St. Croix, Virgin Islands. Survivors include his sister, Nancy Graddy of Norfolk, VA; sister and brother-in-law,, Susan and Charles Patrick of Escondido, CA; brother, Robert Graddy of San Diego, CA and nephews Aaron Crumpler, Carson Patrick and Bryan Patrick.

The family will receive friends beginning at 10:00 a.m. on Friday, June 15, 2012, at Stephenson-Nelson Funeral Home in Sebring. Services will begin at 11:00 a.m., followed by graveside service at Pinecrest Cemetery in Sebring.
Melvin Grace Passes
'Little Daddy' Grace was voice of rock 'n' roll, gospel
Martha Phifer
Sentinel Staff Writer
December 6, 2008
Melvin W. Grace Sr., known as "Little Daddy" during his years as the morning disc jockey at WOKB-AM 1600, died of pneumonia Nov. 24. He was 79. Born and raised in Miami, Grace was in junior high school when he became curious about on-air radio personalities. During a time when black disc jockeys were unheard of, Grace asked his mother if he could meet a disc jockey she enjoyed listening to. Grace began observing the DJ on weekends, until the day he left Grace alone in the booth. When the record ended and Grace took over, the station's owner called, asking who the unfamiliar voice was. That day marked the start of Grace's lifelong career in radio, making him one of the first black voices on the airwaves in Florida. In high school, Grace continued his radio gig but made time to perform with the Melody Echoes, a gospel group he formed with three friends. The group made its on-air debut soon after and eventually performed live at Carnegie Hall in New York and in South Florida. Grace worked at stations in Miami, Jacksonville and Daytona Beach, often commuting between cities during his early years. It was while working in Daytona Beach that he made the switch to rock 'n' roll and took on "Little Daddy" as his on-air name. When the station was sold, he was hired as the morning disc jockey for WOKB in Orlando, where he remained from 1957 to 1978. In addition to radio, Grace hosted Harmony and Grace, a Sunday morning TV show that featured local gospel artists on WESH-Channel 2. He also was known for the dances he held during summers and on weekends. "He hosted teen dances . . . to give young people something positive to do," said Steve January, his former general manager at WOKB. They were yearly galas, where boys dressed up in tuxedos and girls wore their best dresses, he said. Francina Boykin remembers Grace as the disc jockey who kept youth out of trouble by hosting those dances throughout Central Florida. "Little Daddy, as we called him, brought us all together. We didn't have violence. It was just a bunch of kids dancing," Boykin said. Grace moved to Jacksonville in the early 1990s. He was back at WOKB from 1998 to 2004, when he left the station for good to return to gospel. He was known as Deacon Melvin Grace at a station in Brevard County. "Melvin meant a lot to everybody," January said. "He gave the wisdom that he had on the air and was very knowledgeable about music. He loved young people." Grace married Theodora LaFleur in 1945, his son Melvin Grace Jr. said. The couple had six children. She died in 1960. Melvin Grace Jr. said his father was a very kind, giving and compassionate man who loved people and would give his all to those in need. He was profound, knowledgeable and wise, he said. Grace is survived by more than 30 children, according to friends and family. Marvin C. Zanders Funeral Home, Apopka, is handling arrangements.
Martha Phifer can be reached at mphifer@orlandosentinel.com or 407-420-5259. Copyright © 2008, Orlando Sentinel

Alex Louis Grassi, Jr. "Alex Stone"
(Dec 15, 1949 - Aug 6, 2013)
Alex Louis Grassi, Jr., 63, of Springfield, passed away in his home on Tuesday, August 6, 2013 following a short illness. Alex was born in Fort Scott, KS, and in his early years the family lived in Springfield, Kansas City, Euliss, TX, then settled in Moore, OK for many years where Alex graduated from Moore High School in 1968. After high school Alex enrolled in radio school and then spent his working years behind a microphone as a disc jockey known as "Alex Stone". Alex had a great career which took him many places. His "Alex Stone" voice, which had a fantastic sound to it, was heard in many different cities, including Oklahoma City, Joplin, MO, Appleton, WI, Boston, MA, Orlando, Fl (at

WLOF-AM 950), and of course he was heard for many years in Springfield, MO. During his time as a "DJ" he met a variety of people, including many celebrities. Alex was preceded in death by his Father, Alex Louis Grassi, Sr., and an infant brother, Louis Frederick Grassi. He is survived by his Mother, Ivadell Cobb Grassi of Springfield, Aunt, Joanne Grassi of Fort Scott, Ks, and a large family of cousins all in the Springfield and surrounding area. Alex is also survived by many dear and special friends that he found along life's journey. Graveside inurnment will be Tuesday, August 13, 2013 at 1:00 p.m. at Rose Hill Cemetery, Willard, MO. under the direction of Greenlawn North Funeral Home. No visitation is planned. Online condolences can be made to

www.greenlawnfuneralhome.com.
Joe Gratz 6-14-92
Ex-radio executive, Joe Gratz, dies at 76
The Tampa Tribune - Friday, June 19, 1992
Author: A Tribune Staff Report
Joe Gratz, a former radio station manager in Tampa, died Sunday while on vacation in Hamburg, Germany. He was 76. Gratz was a New York City native, but had lived in Tampa for more than 26 years, after retiring from radio and television broadcasting. Gratz graduated from Harvard in 1936 and became an apprentice in the sound effects department at CBS radio. He later was in charge of popular music programs at the network. Gratz was in the U.S. Army from 1942 until 1966, then became an assistant director at CBS television. He moved to Tampa in 1965 and managed radio station WYOU-AM 1550 until 1971. The station later changed its format to all-Spanish programming. After leaving WYOU, he bought radio station WELE-AM 1590 in Daytona Beach and WELE-FM 105.9 in Deland and retired from the business in 1975.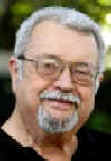 Jerry Greene
Longtime Orlando Sentinel Sports Columnist Jerry Greene Passes
April 20, 2016 By Scott Powers
Florida Politics
Jerry Greene called his sports column in the Orlando Sentinel "From the Cheap Seats," and that's what he provided readers for decades: the fans-eye-view of the action, on and off the field. Greene, 74, an Orlando Sentinel sports reporter and columnist for most of the past 40 years, died Wednesday (April 20) morning after an extended illness, the paper reported Wednesday. Greene's knowledge of sports from the NFL to Central Florida high schools came from his decades of professional reporting. But his humorous, everyman perspective came from his friendly, boisterous, larger-than-life, self-effacing personality. He was the guy in the chicken suit or some other goofy costume in a newsroom full of button-down journalists. He was the guy writing like the fan on the next barstool while everyone else was pursuing million-dollar athletes and coaches. But he also was a journalist who could work a deep and broad network of sources, get the facts, and make his points with inarguable precision. Greene also was a regular commentator on Orlando radio sports talk shows (on WYGM-AM 740 and WQTM-AM 740). "I'm sad to report that longtime sports columnist Jerry Greene passed away this morning. Jerry had been having some health issues the past couple of weeks and was in the hospital. His son says Jerry died peacefully in his sleep," Sentinel sports editor Roger Simmons wrote. Greene came to the Sentinel in 1976 and retired in 2009, but returned in 2012 to revive his popular column on a weekly basis. "It was sports editor Van McKenzie who made the brilliant decision to make Jerry a full-time columnist, so Jerry could share his unique perspective on life and sports with our readers on a regular basis," Simons recalled. "When I became sports editor in 2012, one of the first calls I made was to Jerry to see if he would revive his Cheap Seats column for us on Sundays. I'm so happy he agreed because he added a great dose of fun in print and online. Sundays just won't be the same without him," he added. Funeral arrangements are pending.