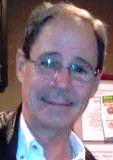 Jay Lee Waggoner 8/20/1959-6/30/2015
Jay Waggoner lost his battle with cancer after about a year and a half. Jay performed as an engineer but also did air shifts at WLRQ-FM 99.3, WCWR-AM 1350 and WEZY-FM 99.3. Other Central Florida Radio stations that Jay worked at included WFRB-AM 860, WRKT-AM 1300, WGTO-AM 540, WMMB-AM 1240, WWKO-AM 860, WCKS-AM 860, WHKR-FM 102.7, WXXU-AM 1300, WKKO-AM 860, and WAJL-AM 1190.
From Jays profile on Linked- In;
"Broadcast Engineering is an unusual profession, at one time in Florida I maintained 14 radio stations, two TV stations as well as a cable TV head-end under nine different owners (some who competed with each other), as time went by many were bought and consolidated by today's huge radio groups and as stations changed hands I shifted also and in one case ended up with the same station twice. For over 25 years I have to the best of my ability kept my stations on the air, ready to make sure the listeners were able to be informed and safe in the event of emergencies, maintained the stations legal engineering parameters as is required by the Federal Communications Commission and repaired whatever was broken from the microphones to the transmitters."
Back in January of 2011, Jay dropped us a note:
"...last August I accepted the director of engineering position for Entercom Communications in Wilkes-Barre Pennsylvania , I am no longer alone and am honored to have the best engineering and IT team ever assembled. I plan to stay. And that is where Jay finished his career. Jay was 55 years old.
Tycoon Jim Walter dies at 77
The Tampa Tribune - Saturday, January 8, 2000
Author: JANET LEISER, The Tampa Tribune
TAMPA - From truck driver to industrialist, Jim Walter lived and shared the American dream. Jim Walter's rags-to-riches story as one of the country's top home builders earned him fame, glory and more money than he could ever spend, but he never forgot his friends, even those he knew as a boy growing up in Plant City. And they didn't forget him. In recent days, as the 77-year-old man's hold on life slipped away, they visited him one by one. "It's tough when you lose your lifelong friend," said Roy Willaford, 77, of Englewood, who has known Walter since they were students at Jackson Grammar School in Plant City. Walter, a millionaire many times over, died Thursday at his Tampa home of lung cancer. He was 77. He took his last breath at about 7:30 p.m. just as Connie, his wife of 17 years, walked into the room after returning home from a trip to Houston to see specialists for a medical problem, said his youngest son, Bobby, 50, of Tampa. "He was a great man. He helped everybody," said son Jim Jr., 52, of Tampa. "He was always there as my backup. I'm kind of naked now." Many people counted on James Willis Walter. At one time, his company, Walter Industries, had more than $2.4 billion in annual revenue and 25,000 employees. It started in 1946 with a two-line classified ad in the Sunday Morning Tribune: "NICE little unfinished houses to be moved. $895. 9410 11th St., S.S. [Sulphur Springs]." Walter had recently returned to Tampa after serving as a naval officer on the USS Newcombe during World War II. He was intrigued by the ad. At 23, he was newly married to fellow officer, Monica Saraw, and he was earning $50 a week as a truck driver. Before long, the 1940 Plant High School graduate was in business with Lou Davenport, who built the shells. The company sold partially-finished or "shell" homes to people who otherwise could not afford traditional housing. Most buyers finished the inside themselves. The business also offered financing to buyers who owned property. Eleven years and 15,000 houses later, Jim Walter Homes had assets of $10 million. He had bought out Davenport in 1948 for $53,000. Walter was profiled in newspapers and magazines across the country. He was named to LIFE Magazine's list of "100 Most Important Americans Under 40" in 1960. The following year, he won the Horatio Algier Award along with 10 others, including President Eisenhower. Jim Walter Corp. expanded into manufacturing and mining, acquiring companies such as Georgia Marble, U.S. Pipe and Foundry, and Celotex. By 1965, it had cracked the Fortune 500 and climbed as high as No. 155 on that list of the nation's largest companies. But that relationship with Celotex, now an independent company also based in Tampa, would eventually haunt Jim Walter Corp. In 1987, on Walter's 65th birthday, the publicly held company was acquired in a $2.4 billion leveraged buyout by Kohlberg Kravis Roberts & Co. Renamed Hillsborough Holdings, the company landed in bankruptcy court the next year after asbestos claimants targeted Celotex, which sold building material containing the carcinogen. It took five years to clear up the asbestos litigation. The company emerged from bankruptcy reorganization as the publicly traded Walter Industries. By the time Walter retired in 1995, he owned a Bayshore Boulevard condominium, a home at Indian Rocks Beach, a condominium in Sutton Place in New York City, a spacious flat in Mayfair in London, a home on Green Turtle Cay in the Bahamas and his favorite - a 5,400-acre ranch in Manatee County. He owned a Bentley, a Rolls-Royce and an 81-foot yacht named TICA, for "This I Can't Afford." There were trips all over the world with friends. "He did so many things for me," Willaford said. "He took me to Europe, Africa, Spain, Switzerland - all kind of places I probably never would have seen without him." He and Tampa Mayor Dick Greco were friends for 30 years. "He was a great businessman, but he was an even better friend," said Greco, who once traveled with Walter to Spain to hunt partridge. Jack Almand, 73, a friend since 1946, said he often ribbed Walter about his one flaw: He gave to anyone who asked. "Even when he was used, it didn't bother him," Almand said. "He genuinely liked his fellow man regardless of their faults." Friend Peter J. Azzarelli, 75, of Tampa, recalls a trip to the Bahamas. They were returning to New York City on Walter's jet when Azzarelli developed angina. Walter, who served as director of many companies, was headed to a director's meeting. The plane was about 25 minutes from the city when Walter told the pilot to return to Florida. "This is my airplane and if you're gonna be sick, you're gonna be sick in Tampa, not New York City," he told Azzarelli. Walter dropped off his friend and flew on to the meeting, late. "His friends were always his friends, in good times and bad times," said Dennis Ross, a former vice president of public affairs at Walter Industries. "He was always prepared to go the extra mile, emotionally and financially, to help." Walter quietly made donations to charities and groups, Greco said. "He contributed to everything that was good in the community," the mayor said. In 1999, he was named to Builder Magazine's "Millennium 100" list of the most influential home building industry leaders of the 20th Century. After retiring from the corporation in 1995, he turned his attention to Walter Properties, a real estate investment firm he owned with son Bobby. Two weeks ago, he insisted on returning to the office for a last time. Too weak to walk or sit up, he was transported in an ambulance and wheeled in on a stretcher. "My father is a tough act to follow," Bobby Walter said. The family will receive friends Monday at Blount, Curry and Roel Funeral Home, MacDill Chapel. Visitation is 1 to 4 p.m.; and 6 to 9 p.m. A funeral service is planned for 11 a.m. at Sacred Heart Catholic Church, 509 Florida Ave., followed by a private burial. In addition to his wife and two sons, he is survived by a grandson, Alexander J. of Tampa; a stepdaughter, Tarra Mitchell, and her children James, Reid and Mark. His first wife, Monica, died in 1982. In 1972, Walter partnered with Robert "Bob" Weeks to form Walter-Weeks Broadcasting, Inc. Together they purchased WMFJ-AM 1450 and WMFJ-FM 101.9 in Daytona Beach as well as stations in West Palm Beach,Sarasota and Tallahassee.
Memo: Janet Leiser can be reached at jleiser@tampatrib.com or (813) 259-7920.
Staff writer Jerome Stockfisch contributed to this story.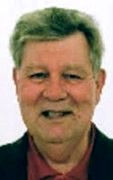 William "Bill" Wathen
05/12/1942-12/28/2018
William Wathen, born May 12, 1942, in Hartford, CT, died today, Dec. 28, 2018 at the age of 76. Mr. Wathen, the only child of Eunice Chapman Wathen and Thaddeus Wathen, was raised in Connecticut and went to school in Glastonbury, CT, graduating from Glastonbury High School in 1960. He had a long and honorable career in the Radio industry, starting in Cincinnati and all over the U.S. While in Tampa in 1964 he was drafted and went into the U.S. Army. His career continued after his Army stint, and he worked, among others, for both

WNDB(-AM 1150) and

WROD(-AM 1340), retiring here in 2004. He was active as a DJ as well as in other on-air positions. Bill was an active member of the Pilot Club of The Halifax Area and was an enthusiastic participant in supporting that groups causes. He is survived by his daughter, Amy Mullins of Redmond, WA, her husband and his twin granddaughters. He also had many cousins around Florida and around the U.S. A celebration of Mr. Wathen's life will be held on a date to be determined. In lieu of flowers, his family has asked you consider donating in his name to Kindred Hospice (1717 Clyde Morris Blvd., Suite 130, Daytona Beach, 32117) or to the Pilot Scholarship House Foundation (Care of Diane Welch, Treasurer, 81 Dianne Drive, Ormond Beach, FL 32176) ©

Daytona Beach News Journal
Robert Morton Weeks
Jan. 19, 1927 - March 11, 2010
Robert "Bob" Weeks, 83, of Sarasota died March 11, 2010. Robert leaves behind his wife, Sylvia; his children, Elizabeth and husband Mike Smith, John and wife Linda Weeks, Wendy and husband Brian Ross and Robert and wife Maryanne Weeks; his grandchildren, Matthew and wife Amy Weeks, Kelly Ross, Daniel and wife Mandy Weeks, Clayton and Courtney Smith, Katherine and Ann Ross and Eve Weeks. Robert was the proud owner and broadcaster of Weeks Broadcasting Inc. He was a board member of the Florida Association of Broadcasters, CBS Radio Network Affiliate Board and the Rotary Club, Board of Directors and Paul Harris fellow. Robert was the president of the Bethune Cookman College Board and of the Easter Seals of Volusia County. He was a United States Navy Reserve Officer and was in the United States Maritime Service.
Andrew Welch


Daytona Beach News-Journal

May 11, 1993
Andrew Borman Welch, 29, known locally as Prince Andrew, a disc jockey at WROD(-AM 1340) radio station for the past five years, died Wednesday at home after a short illness. Mr. Welch was born in Cincinnati. Survivors include his parents, Shirley and Anthony Welch, Ormond Beach; a brother, Kurt, Deltona; and three sisters, Kimberly, Cincinnati, Elizabeth, Dallas, and Catherine, Daytona Beach.

Tony Welch

Passes

3-2-17
Former owner of

WROD-AM 1340,

Tony Welch, has passed away at the age of 81. Tony purchased the station in 1985 for $1.2 million. Welch sold the station in 1999.

In 1985 under Tony's guidance, WROD received the Silver Bell Award from the Ad Council for Outstanding Public Service Broadcasting. The station is the only one in the United States to receive the award that year. Welch accepted the award at a luncheon at the Waldorf-Astoria Hotel in New York City. Tony was

Vice President of

Tony Welch Marketing in Daytona Beach. He has been co-chair of the Friends of the Bandshell group in Daytona Beach.
Gregory Donald Wells
Fort Lauderdale, FL
Gregory Donald Wells, 48, of Fort Lauderdale, Fla., passed away Saturday, September 15, 2001, at Holy Cross Hospital in Fort Lauderdale, Fla. A private memorial service will be held by the family at a later date. Gregory, born at St. Joseph Hospital in Elmira, N.Y. on February 17, 1953, was a former radio personality in North Carolina and WHLY-FM 106.7 in Florida, a graduate of Grimsley High School, and a member of West Market Street United Methodist Church. He is survived by his parents, Shirley and Gordon Wells; brother Gary Wells; and nephew Patrich Wells, all of Greensboro. He is also survived by many Aunts, Uncles and cousins in several states from New York and Florida. In lieu of flowers, memorial donations may be made in Gregory's name to Holy Cross Hospital, Cardiology Unit, 4725 North Federal Highway, Fort Lauderdale, Fla. 33308; or Hospice Care of Southeast Florida, Inc., 309 S.E. 18 Street, Fort Lauderdale, Fla., 33316; or West Market Street United Methodist Church, 302 West Market St., Greensboro, NC 27402.

Fez Whatley (Todd Hillier) March 31, 1964-August 14, 2021
Fez was part of the "Ron and Ron Show" based out of Tampa. They began syndication in 1990 from WYNF in Tampa. During this time, he developed the Fez Whatley moniker which a reporter in The Orlando Sentinel described as "an effeminate, lisping character." After the show disbanded due to being cancelled for low ratings after the departure of Ron Diaz, Whatley then teamed up with Ron Bennington as a co-host to create The Ron and Fez Show on WKRO FM 93.1, a Daytona Beach, rock station. After a relatively short stint there, they then retitled the show: Ron and Fez Dot Com and premiered on overnights on New York City radio station WNEW FM on April 17, 2000.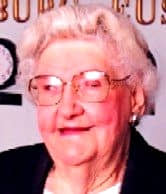 Esther White July 16, 2002
Leesburg Daily Commercial
Esther M. White, 84, of Leesburg died Tuesday, July 16, 2002. Born in South Hill, Va., she moved to Leesburg from Norfolk, Va., in 1950. She retired in 1994 as an office manager with WLBE-AM 790, after 44 years of service. She was a member of Main Street Baptist Church. She was a charter member of the Lakes BPW Club of Leesburg, and a member of the Leesburg Heritage Society. Survivors include her son, Jim White of Jacksonville; daughter, Kathy Smith of Center Hill; four grandchildren; and three great-grandchildren. Beyers Funeral Home, Leesburg.

Dick Westervelt The Voice of Stetson Baseball Passes


Richard (Dick) Westervelt, age 85, of DeLand, Florida passed away on Monday, September 6th of congestive heart failure at the Hospice of Volusia County in Orange City, Florida. Originally from Springfield, Massachusetts, Dick moved to DeLand in 1953 with his wife, Wilda and went to work at

WJBS-AM 1490

radio (owned at the time by Stetson University). He went on to work for the

DeLand Sun News

as its Managing Editor and then to First Federal of Mid-Florida (later to become Empire of America) as a Senior Vice President. Dick rejoined his first employer, Stetson University, in 1984 working in the Athletic Department as the Sports Information Director. After his retirement in 1994, he continued to broadcast Stetson sporting events (as well as many DeLand High School Football games) as the play by play announcer as he had since 1953. He retired from his broadcasting duties following the baseball season in 2005. Dick was most proud of his 55 year association with Stetson, especially his work in the athletic department as the radio voice of Stetson baseball for over 3 decades. He was an active member of the Trinity United Methodist Church since 1956, and over the years was involved in countless community activities serving with the DeLand Jaycees, the Chamber of Commerce, DeLand Lions Club, American Red Cross, and the March of Dimes. He was one of the founding members of the DeLand Babe Ruth League and served for 20 years as a coach, director and umpire in both the Babe Ruth and Little Leagues of DeLand. Dick was predeceased by his father, Andrew Westervelt, his mother, Marion Westervelt, his daughter, Christine Westervelt and daughter-in-law, Kathy Westervelt. Dick is survived by his wife, Wilda Westervelt; son, Andy of Batesville, Ark.; son, John and his wife, Vicki of Jonesboro, Ga.; and three grandchildren, Chris, Sarah and Alex. A memorial service will be held on Friday at 10:00 A.M. at the Trinity United Methodist Church. In lieu of flowers, donate if you wish to your favorite charity or donations can be made to the Trinity United Methodist Church - Building Fund. The address is 306 West Wisconsin Ave., DeLand, FL 32720. Funeral arrangements are being handled by Lankford Funeral Home of DeLand (386-734-2244).
Bruce Williams
Talkers Magazine

Feb 11, 2019


Legendary Talk Show Host Bruce Williams Dead at 86

"Welcome my friends, welcome to my world." It was with those words radio talk show host legend

Bruce Williams

began his nationally syndicated show for more than 29 years. Williams died on Saturday (2/9), at his home near Tampa, FL after a brief illness. Spanning a career that lasted more than three decades, Bruce Williams created a loyal listenership of hundreds of thousands of people strong with his informative and entertaining program, delivered in his signature deep, warm, welcoming voice. But, one of the most unusual and remarkable facts surrounding Williams' National

Radio Hall of Fame career is that it did not begin until he was well into his 40s. Born February 18, 1932, Williams grew up in East Orange, NJ. Blessed with an innate sense of business, at age 11, he devised a way to address one of the many shortages common at the end of World War II by melting down lead pipes and casting them into toy soldiers. Eyes wide open, he was off and running, pursuing every avenue where he believed a profit could be made. After serving in the US Air Force during the Korean conflict and graduating from Newark State College (now Kean University), he opened a pre-school named after his children. He spent time driving an ice cream truck in New York City. He was also a taxi driver and drove a beer truck. For 70 years of his life, he spent the holiday season selling Christmas trees in New Jersey. On the white-collar side, Williams sold insurance, owned a flower shop, a car rental agency, a barber shop and he owned and operated several nightclubs. There was even a whirlwind tour into the world of politics where the Honorable Bruce H. Williams was elected to the Franklin, NJ Township Council, as well as serving terms as Deputy Mayor and Mayor between 1967 and 1975. It was the weight and wealth of these life experiences that Williams relied on throughout his accomplished radio career and gave depth to his on-air persona. His outstanding career began in 1975 at WCTC 1450 Talk Radio, The Voice of Central New Jersey, where Williams hosted a show called "At Your Service." After some time, his success took him to WMCA, New York where his momentum and audience continued to build. Williams' growing popularity brought him to the attention of radio executives at NBC who were searching for a host of a national nightly advice-oriented talk show. After a long selection process, Williams was chosen and his program launched in November of 1981. It was from this platform, his reputation as a broadcaster blossomed. That blossom was almost nipped a year later, when a plane he was piloting crashed into some trees during an aborted landing attempt. Critically injured and nearly dead when he arrived at the Medical Center of Princeton, Williams rallied and was back on the air broadcasting again from his hospital room, just four weeks after the accident. Over the next three decades, Williams' voice was heard coast-to-coast as he became one of the most listened to talk show hosts in radio history. The industry recognized Williams' accomplishments in 1999 when he was inducted into the National Radio Hall of Fame in Chicago. TALKERS magazine also honored Williams in 2002 by including him at Number Six in its list of the Greatest Radio Talk Show Hosts of all Time. He authored six financial and real estate advice books as well as a syndicated advice column called Smart Money. Bruce Williams was 81 years old when he hung up his head phones for the final time in 2013, signing off as he always did by saying, "Keep in touch." Upon learning of Williams' death, TALKERS founder Michael Harrison stated, "He was one of a kind and represented a breed of radio talk show host that made the genre truly special among all formats – a seemingly 'regular guy' who simply knew the answer to just about every problem that people face in day-to-day life and was happy to share it in completely understandable terms when asked for advice." Radio consultant Valerie Geller shared the following thoughts about Williams with TALKERS, "Bruce influenced my career. In the early days he kindly and generously spent time encouraging me. This man was the original radio late night 'companion, personality and expert...' helping thousands of listeners with personal advice, business advice and more importantly, being a 'friend in the night.' A powerful storyteller and powerful communicator, we have lost a true talent."
Orlando Sentinel
February 24, 1991



COLUMBUS GARFIELD ''CHARLIE'' WILLIAMS, 92, 907 Wooden Blvd., Orlando, died Thursday (Feb.21). Born in Webster, he moved to Orlando from there in 1921. He was a retired bellman for the Angebilt Hotel. He was a member of the Mount Olive Church. He was a Navy veteran of World War I. Survivors: wife, O'See F.; daughters, Senorita Locklear, Daytona Beach, Dorothy W. Hunter, Brooklyn, N.Y.; brother, Freddy (Williams), Jacksonville; two grandchildren; four great-grandchildren. Brinson's Funeral Home, Orlando.

Charlie Was Doorman But Became A Legend
February 27, 1991 By Bob Morris of The Sentinel Staff
In memory: Columbus Garfield ''Charlie'' Williams died last week. Longtime Orlandoans will remember him as ''Lobby Charlie,'' former doorman at the old Angebilt Hotel (renovated now as part of the Orange County court complex.) In 1922, Williams was working on a construction crew at the hotel when he fell off a sixth-floor beam. A sand pile cushioned his landing, but he lost an eye. ''The hotel offered him a job for life,'' said James Jenkins, a friend and fellow hotel employee. ''Charlie sure took them at their word on that.'' After the Angebilt opened in 1923, Charlie signed on as doorman and remained there until 1972, when he began losing sight in his other eye. ''He was a downtown institution. Always ready with a smile, a story,'' remembered Tom Neal, a retired Orlando engineer who, along with plenty of other downtowners used to frequent the hotel's popular Roundup Room, the closest watering hole to the county courthouse. When

WLOF(-AM 1230)

radio had its studio at the Angebilt, Williams would occasionally go on the air, reading poems he had written. ''He was a pretty good poet. But he could not be beat as a hotel doorman,'' Jenkins said. ''He was as fast as a cat. A car would pull up out front, and Charlie would be outside with its door open before the driver knew he'd stopped.'' Services are today at 1 p.m. at the Mount Olive AME Church in Orlando. Columbus Garfield ''Charlie'' Williams, survived by his wife, O'See, and two daughters, was 92.
Jack Wilson Passes
Jack Wilson, 75, of Leesburg passed away Thursday, July 14th. Jack was a barber and a sports announcer for Leesburg High School for 40 years. M.J. McNair, general manager of WLBE-AM 790 that broadcast Wilson's coverage, said Wilson was the "driving force" for the program. "When I first started hearing him, he had a good voice and delivery," McNair said. "He was a homegrown, homespun broadcaster. That made him good for Lake County. He kept Leesburg sports at the top of his priorities." When Leesburg High School's football stadium was condemned, Wilson joined with other local businessmen, known as the "Silly Six" in helping to raise money to construct a new stadium at Leesburg High School. Jack served two terms on the Leesburg City Commission and as mayor in 1970.
Walter Windsor
Walter Windsor came to Orlando in 1969 and worked as general manager and editorial spokesman at WFTV-Channel 9. When the station was sold in 1984, he became head of the new owner's broadcasting division. Windsor also dabbled in radio. The corporation he formed, Comco, Inc. had interests in two Venice, Florida stations; WAMR-AM 1320 and WRAV-FM 92.1. Stations in Central Florida included WGGG-AM 1230, WWLD-AM 1190 as well as WINV-AM 1560. A "Celebration of the Life of Walter M. Windsor" will be held from 7 to 10 pm on Monday, March 10, 2008 at the Orlando Repertory Theatre (Universal Theatre) in Orlando, 1001 E Princeton Street, Orlando, Florida 32803. Walter's family has setup a tribute website to Walter at http://www.walterwindsor.com
Greg Wolas
Greg Wolas, the overnight personality on

WHOO-AM

990

from 1973 to 1979. Greg became known for his kiddie show parody "Uncle Buckeye's Kiddie Korner," that aired in the last five minutes of his show. Sadly, Greg passed away yesterday, June 13, 2009 after a very long battle with the many complications of rheumatoid arthritis. Greg is survived by his wife Christine, sons Jason & Christopher of Deltona, and in Cleveland, Ohio brother Jerry and sisters Pat Miller & Antoinette.
Woody Wooden Passes
Long time area disc-jockey and newsman, Woody Wooden has passed away after a brief illness. With more than 50 years on the airwaves Woody's mellow voice up until recently had entertained Sunday night listeners on WPCV-FM 97.5 with "The Classic Country Show". Woody also worked at WGTO-AM 540 when the station was at Cypress Gardens. Woody also worked at WDBO-AM 580 in Orlando. He will be missed for his great demeanor and enduring respect for the artist's records he played during his career.

David Wright
WRIGHT, DAVID BRADFORD, 57, Orlando, passed away Saturday, August 7, 2010 just three days after being diagnosed with leukemia. Remembered as the absolutely nicest guy, he always gave of himself, serving as an exceptional role model to the young and not so young around him. A Mayflower descendant born in Plymouth, MA, Dave's Winter Park childhood was filled with Boy Scouts (where he earned the rank of Eagle), choir and youth activities at First Congregational Church, and football at Edgewater High School. He continued Scouting for many years as a leader. For 20 years he served on Orlando's Fiesta In the Park Committee, helping to organize art festivals, upgrade Lake Eola Park, and provide downtown Orlando with Fourth of July fireworks. Dave loved radio and rock music, and after graduating from U.C.F. he worked for 14 years at WOMX(BJ105) as Announcer, Music Director and Promotions Manager. For the next 22 years he worked around the country in attractions management for Six Flags and Wet 'n Wild, where he was a Sales and Marketing Director. Dave leaves behind his loving wife of 23 years, Cynthia; sons Daniel (Michelle) and Adam; parents Herbert and Barbara; sister Susan; grandchildren Braeden and Olivia. Dave loved to travel and explore with his family. He shared his love of sports with his boys and strongly supported his extended family. A Celebration of his Life on earth will be held at Spirit of Joy Church, 1801 Rouse Road, Orlando, at 11 a.m., Saturday, August 14, with a reception to follow. As Dave supported feeding and housing the poor his entire life, the family suggest in lieu of flowers memorial contributions be made to Habitat For Humanity or Spirit of Joy's Burundi, Africa mission fund.
Published in Orlando Sentinel on Aug. 11, 2010.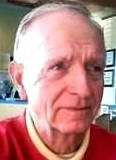 Jimmy Dale Wright

December 9, 1934 - February 14, 2017
Jimmy Dale Wright, 82, of Merritt Island, Florida, passed away on Tuesday, February 14, 2017 at his home. He was born in Covington, Kentucky and served as an owner/operator for mobile home parks before his retirement. Dale worked at many Central Florida stations including;

WEZY-AM 1350, WCKS-FM 101.1,

WEZY-AM 1480,

WHOO-AM 990,

WROD-AM 1340

and

WTAI-AM 1560. Survivors include his wife; Jeanenne Wright of Merritt Island, Florida and his son; Kevin (Allison) of Atlanta, Georgia, Tobin (Karen) of Cocoa, Florida and daughter; Perky (Steven) of Merritt Island, Florida. A Memorial Service will be held on Friday, February 17, 2017 at 4:30pm at The First Baptist Church of Merritt Island, 140 Magnolia St., Merritt Island, FL 32952. An inurnment will take place at a later date in Florida Memorial Gardens.