Michael J. Boguslawski
March 4, 1941 ~ March 13, 2019

Michael J. "Bogey" Boguslawski, 78, died Wednesday, March 13, 2019 at Bristol Hospital. The son of the late Joseph and Margaret (Maro) Boguslawski, he was a Bristol, CT native and favorite son. Bogey was best known for his colorful consumer reports during the 1970s and 1980s on WTNH and WVIT, during which he always included "I'm Mike Boguslawski and I'm in your corner." While his television career would take him from Connecticut to Los Angeles, Pittsburgh and Florida (at WESH-TV 2 and at

WAMT-AM 1060

radio), he was always Bristol's biggest cheerleader. Born and raised on Park Street in the West End, he spent hours at the Boys Club and attended St. Stan's and St. Anthony's High School where he was a stand-out athlete, named as an All State Basketball player in 1959. His dedication to serving and advocating for others began at a young age. After attending Stigmatine Fathers Seminary in Wellesley, MA, Mike worked at Wallace Barnes Spring Company & the Steel Division in Forestville, becoming a union steward for Local #712. He briefly serviced as an auxiliary state trooper at Troop L in Litchfield and in recent years was awarded the Man of the Year award by the CT State Police Auxiliary. In the early 1970s he was elected to the Bristol City Council, serving two terms. During his stints in consumer advocacy and as a member of the Democratic party, he was noticed by Governor Ella Grasso who appointed him to a position within her office. He was subsequently appointed to other state positions in Consumer Protection, Motor Vehicles and Revenue Services by former Governor John Rowland. He was a devoted and Deeply loved husband , father, brother and friend. Mike is survived by his wife of 31 years, Patricia, a son Michael, wife Laura and their infant daughter Caroline of Plainville, and Patricia's daughter Christine, his sister, Viola DiMeo of Farmington, and the many friends who visited him at The Pines, often enjoying the lunches he sponsored for them and the employees there who he considered an extended family. He was predeceased by his brother Joseph and his sister Rita who took great care of him prior to her death in 2016. A Christian Burial will be held on March 18, 2019 at 11:00 am at St. Anthony Church. Burial will follow in the Boguslawski family plot at St. Joseph Cemetery. Dunn Funeral Home 191 West St. is in charge of the arrangements. To continue Mike's legacy of helping others, please consider making a donation in his name to the City of Bristol Dept. of Youth and Community Services Immediate Needs Fund to help families and youth in need, c/o the Mayor's Office, 111 North Main St., Bristol, CT 06010. The Boguslawski family would like to thank the Staff at Bristol Hospital ICU Unit and the Staff at the Pines of Bristol for all the loving care and kindness they gave and the family.

www.Dunnfh.com
Richard Bouchard
Col. Richard Bouchard-In 1976,

became the backup traffic pilot on

WDBO-AM 580. He was hired full-time three years later and continued until 1993. He was also a traffic reporter for WFTV channel 9 for nine years.

died Friday December 26, 2003. He was 72. Colonel Bouchard was called "one of the pioneers as an air-traffic reporter in the Central Florida area," by

Ben Aycrigg, former news anchor of WDBO TV 6 (now WKMG). Richard and his wife met through the radio station when she won breakfast in a contest. He offered to let her fly with him, and she went. It was on a Valentine's Day.

Richard Bouchard Obituary
The Orlando Sentinel


RICHARD M. BOUCHARD, 72, WAS EYE IN THE SKY FOR BUSTLING MOTORISTS
From the skies over metro Orlando, Richard M. Bouchard reported on traffic conditions to harried motorists for years. He signed off each broadcast as "Colonel Richard Bouchard." Bouchard died Friday. He was 72. Bouchard was "one of the pioneers as an air-traffic reporter in the Central Florida area," said Ben Aycrigg, former news director of what is now WKMG-Channel 6. "He's a real loss to us. You hate to see these old-timers, who have been such familiar voices, passing from the scene." Bouchard joined the Air Force in 1951 when he was home on vacation from Texas A&M University. He started his career as a mechanic and then went to pilot training. Over the course of his career, Bouchard flew the F-89 fighter, B-47 jet bomber, the high-flying U-2 reconnaissance plane and the RF-4 Phantom, in which he conducted photo-reconnaissance missions over North and South Vietnam during the Vietnam War. His decorations included the Distinguished Flying Cross with oak-leaf cluster. "He dearly loved to fly," said his wife, Elaine Bouchard. "His buddy was joining the Air Force and invited him to come. The ironic thing is he [Richard] made a career out of it, and the other fellow didn't make it in." Bouchard retired from the Air Force in 1973 after nearly 23 years with the rank of lieutenant colonel. In 1976, Bouchard became the backup pilot reporting on traffic for WDBO-AM radio. He accepted the job of full-time traffic reporter three years later and continued doing that until his retirement in 1993. He also reported on traffic for WFTV-Channel 9 for nine years. Family was very important to Bouchard, his wife said. He met her through the radio station when she won a breakfast in a contest. He offered to let her fly with him, and she took him up on the offer. "I went flying with him and found we had a lot in common, and one thing led to another and here we are," she said. "You know what? It was on Valentine's Day." Bouchard was a member of First Baptist Church of Orlando, where he taught Sunday school, sang in the choir and participated in drama presentations. He also is survived by a son, Robert Bouchard of Los Angeles; three daughters, Bonne Summers of Shreveport, La., Kristina Bouchard and Rebecca Bouchard of Orlando; and two grandsons. Woodlawn Funeral Home, Gotha, is handling arrangements.
Colin G. Brady 11-28-12
Radio talk-show host put his life into his work
By Scott Powers, Orlando Sentinel 12-3-12



Colin G. Brady would sacrifice almost anything of himself to help make a radio show fun for his listeners. For most of his life, Brady struggled with his weight. That was fair game for on-the-air jokes. He sometimes struggled in his two marriages: fair game. His voice, a little too high, a little too "not radio": fair game. His eating habits, such as the way he pulled pizza apart one bite at a time; his quirks and his obsessions, such as the day he drove up and down Interstate 4 on his motorcycle looking for a lost cell phone: all fair game. Listeners to various talk-radio shows that Brady produced and hosted in Orlando and Tampa loved him for it, said radio personality Shannon Burke, who worked with Brady in Orlando and on the Internet "Shannon Burke Show" on RadioIO.com. What many of those listeners might not have realized was that the butt of those jokes also was a serious, savvy radio producer who did extensive research to keep his conversations topical and humorous, and who worked ambitiously to secure top guests, such as then-U.S. Secretary of Defense Donald Rumsfeld, Burke said. Brady, 43, died Wednesday (Nov. 28) of cardiovascular disease, according to his wife, Sherry Brady. "They all loved him very much," Burke said of the show's listeners. "Last week, they were calling the show crying. He was beloved, no doubt about it." Brady's love was split between radio and his children. He fathered two — Zachary and Dante — with his first wife, Stacey Brady, and acquired three stepchildren — Samantha, Steven and Nick — when he married Sherry Brady five years ago. He is survived by them all, as well as a brother, Kevin Brady of New Haven, Conn. "The most important things to him were kids and making everyone around him laugh," said friend Brant Parsons, community sports editor at the Orlando Sentinel. Born Sept. 30, 1969, in Framingham, Mass., Brady grew up a die-hard fan of Boston sports, particularly the Red Sox. He came to Orlando in 1987 to attend University of Central Florida, where he got a bachelor's degree in advertising, and then stayed to work in Central Florida radio. At various times, Brady worked at more than a half-dozen stations in Orlando and Tampa, including WORL-AM 660, WTLN-AM 950, WHIM-AM 1520, WFLF-AM 540 and Real Radio 104.1-FM (WTKS-FM 104.1), before recently moving with Burke to RadioIO.com in 2011. "He was just a fun-loving guy. He loved Boston sports. He loved kids. He loved his kids. He loved his friends like they were family," said Sherry Brady. And Brady loved radio, even with its jobs that came and went with ratings that rose and fell. He relished its trends, possibilities and personalities. "It was his life," Burke said. "I lost my radio buddy. We could always talk about radio and the people in it." Woodlawn Memorial Park & Funeral Home, Gotha, is in charge of arrangements.

Jim Brand

11-3-12
Published in

Gainesville Sun

November 6, 2012
James Maitland Brand II passed away quietly in Hospice Care on November 3, 2012. He was born in Fargo, N. Dakota on July 9, 1934. Jim was educated at William Chrisman High School in Independence, Missouri, and he started his radio career when he was in college, at Southern Methodist University in Dallas, Texas. He served his military service in the United States Air Force as Staff Sergeant from 1954-1957 and was honorably discharged. Since then, he has been working at some radio station as Radio Announcer and Program Director. He got his start in Dallas, Texas working midnight until six A.M. at KGKO. Then he worked at KDOK in Tyler, Texas; at KOKE in Austin, Texas, KICN radio in Denver, Colorado, and back to Dallas. He spent ten years in Louisville, Kentucky, working for WAKY. He was hired by Gordon McLendon as Program Director and remained with the station under LIN Broadcasting as group Program Director. He hired and motivated one of the finest air staffs ever assembled. WAKY was one of the most successful stations in the country during the 1960's. After being Program director of WLEE in Richmond, VA, from 1969-1970, he worked for WMEX in Boston, MA as Program Director. He was responsible for the hiring and the motivation of the air staff in the #5 metro market. He served as a member of the management team who guided the daily operations of WMEX, one of New England's legendary stations. Then after New Jersey, Jim came to Florida in March, 1970. A close friend bought the station that is WDVH in Gainesville. He orchestrated the change from top 40 to country. As a result of those changes, the station had billing and rating increases for thirteen years. He stressed staff involvement in the community through his own actions, and supervised a staff of six on-air dee-jays and a news department of seven. He implemented the change to Big Band/Nostalgia WLUS in 1986 at the direction of station owner/manager Larry Edwards. He prepared the station for sale in 1988 and was retained by the new owners as PD/talent. WDVH Gainesville joined with WDJY Trenton now known as WDVH-FM. Following ownership and management changes, under Bill Morris, JB, stayed with WDVH for nearly 42 years. There were two brief stints where he left Gainesville for Tampa. During his tenure with WDVH owner, Pamal Broadcasting, Jim commuted between Gainesville and WRZN in Hernando for three and a half years. He returned to WDVH in 2003. Over the years, one of his creations, WDVH

Swap Shop

has grown from a fifteen minute program to a four hour Saturday show and starting October 3, 2011, a 2 hour a day weekly show under the new owners, Marc Radio. Once

Swap Shop

began in 1971, Jim had answered over a half-million calls. Jim brought a wealth of information of N. Central Florida to a daily conversation show: news, ideas, views and information. A bright bouncy sound coming over the air waves of WDVH made listeners and advertisers alike recognize Jim Brand. Jimmy's day just began with his regular air shift. It may have ended over a conference table, in the production room at 2AM, or with the conclusion of a special WDVH promotion. It's hard to determine Jim's greatest attribute, but one that's not to be overlooked is the enthusiasm and drive that radiated from a bubbling personality. He had his own technique for instilling the same drive into his staff. Next to the transmitter, Jim Brand was WDVH's most important property. His humanity, integrity and compassion touched so many people's lives in such a positive way. Walter Lippmann said "The final test of a leader is that he leaves behind him in other men the conviction and will to carry on." He will live in our hearts and minds forever. When you lived the life he lived, you'll leave a legacy. His awards and community service include Master of Ceremonies at Police Country Music Shows; Fraternal Order of Police Associates (Twice President 1984-1985); Eastside High School Advisory Board (1981-1984): Archer Community School-Master of Ceremonies at every event held at the school for ten years (1977-1987); Benevolent and Protective Order of Elks, Exalted Ruler 1983-1984 and 1986-1987; M.C. Univ. of FL Gator Growl-1980-1981-1982-1983; Moderator at Town Meetings for Congressman Buddy McKay (1985-1986); M.C. at Newberry Watermelon Festival (1970's and 1980's); Chief Judge, Florida Watermelon Assoc. Queen Contest (Clearwater, FL - 1985); Judge-Miss Alachua County Beauty Pageant-1985; M.C. at Newberry Miss America Preliminary Pageant (1982-1986); Chamber of Commerce's LEADERSHIP GAINESVILLE-Guest Speaker on media-1986; M.C.-Alachua County Sheriff's Small Fry Fishing Tournament (1984-1987); Grand Marshall Hawthorne, FL Christmas Parade; Alachua Co, School Board Annual Spelling Bee (pronouncer 13 years); Master of Ceremonies at 12 consecutive Eagle Scout Courts of Honor; Guest Speaker at Gainesville Boy Scout Council Annual Meeting (1984); Guest speaker at University of Florida College of Journalism 1982-1984-1986; Alachua County School Board-Pronouncer at City Wide Spelling Bee; Heart Assn.-M.C. at Heart Fund Ball-1984; Eloise Henderson Tribute-M.C. -1988; Farm Home Administration-Narrator for annual Meetings (1982-1985); Alachua County Adult Education Program-narrator of slide presentation; Public Television (Channel 5) Established and then broke all fund raising records for WUFT (1978-1983); Member, UF Touchdown Club; UF O'Connell Country Music Shows, M.C.: Hank Williams (2 times), Kenny Rogers, Mel Tillis (2 times), Brenda Lee, Barbara Mandrell, Alabama (3 times), Waylon Jennings, Jerry Clower (2 times), Conway Twitty, Loretta Lynn; Official Voter Registrar-Alachua County, Moderator at Candidates Forum in Micanopy-1986; Moderator at Candidates Forum in Archer - 1986; Galloneer at Civitan Blood Center; City of Gainesville-Played Santa calling from the North Pole - (1983-1987); WLUS Dances, M.C. 1986-1987; Elk of the Year Award 2001-2002; Served on the House Committee and Trustee Committee for the Elks Lodge #990; Auditor to the District Deputy Grand Exalted Ruler, Fla. N.E. District 2005-2006; Exalted Ruler's Award-Gainesville Elks Lodge #990 2007-2008; State Chairman of the New Lodges Committee for the State Elks Assn. 2011/12; Coach of the Gainesville Elks Lodge #990 ritual team; N.E. District ritual contest coach winner (1st place) 2011-2012; State ritual contest coach winner (2nd place) 2012; Selected candidate for the Elks State Vice-President for the N.E. District of the Florida State Elks Association 2012. He was unable to serve because of falling ill. Jim always said he inherited a work ethic from his father, James Brand, that spanned 60 years, and his personality from his mother. He is survived by his Mother, Dorothy Brand of Independence, MO; his son, James Fratarcangelo; his beloved companion Sally Crews and her son, Byron Crews. A Memorial Service will be conducted by the Elks Lodge #990 Wednesday, November 7, 2012 at 2:00 p.m. in the chapel of

Williams-Thomas Funeral Home Downtown, 404 North Main Street. A reception will follow at the Gainesville Elks Lodge #990. In lieu of flowers, please make a donation to the Florida Elks Youth Camp, P.O. Box 49, Umatilla, FL 32784.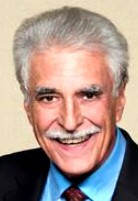 John "Bucks" Braun
July 4, 1949-January 4, 2018

Longtime Dayton-area radio personality

John "Bucks" Braun

passed away unexpectedly the morning of Thursday, January 4, 2018. Mr. Braun was a broadcaster in the Dayton market for nearly 30 years and entertained audiences throughout the country for over 50 years. A native of Ludlow, Kentucky, Mr. Braun earned his radio license before he was eligible for a driver's license. He hosted radio morning shows in Ohio, Florida (at

WHOO-AM 990), Mississippi, Arizona, and Kentucky before joining WONE in Dayton in 1989. Since January 2004, Mr. Braun hosted the morning show at Classic Country Radio, a network of five southwest Ohio radio stations headquartered in downtown Xenia. Legions of loyal listeners throughout the region relied on the detailed news, weather, and traffic reports, mixed with country oldies featured each weekday during the Bucks Braun Morning Show. Dozens of Miami Valley businesses enjoyed a professional relationship with Mr. Braun as their daily pitchman. He was a 2011 inductee into the Dayton Area Broadcaster's Hall of Fame and was also a community service leader who worked diligently on behalf of Shriners Hospitals for Children, Angel Flights, and numerous Veterans organizations. Bucks loved his audience and all of the people he worked with every day. Mr. Braun is survived by his wife Joy House Braun and her children and grandchildren, son Sam Braun (Nan Whaley), daughter Sarah Braun (Jason Hesley), granddaughter Athena Braun Hesley, and sister Barbara Hinson (Danny Hinson). A public visitation will be held Sunday, January 7th, from 2-6 pm at Westbrock Funeral Home, 1712 Wayne Avenue, Dayton, OH 45410. In lieu of flowers, please send donations in his name to the Dayton VA Medical Center, Voluntary Services (135), 4100 West Third Street, Dayton, OH 45428.
Channel 9 Founder Joe Brechner Dies
THE ORLANDO SENTINEL - Tuesday, February 27, 1990
Author: Charlie Jean Of The Sentinel Staff
Joseph L. Brechner, a philanthropist and leader of Central Florida's civic, cultural and communications communities, died Monday. Brechner, 75, of Winter Park, a founder and former principal owner of WFTV-Channel 9, died in Florida Hospital of complications after major heart surgery two weeks ago. He was a patron of the arts, author, racial relations peacemaker and battler for an unfettered press. He was a leader in the campaign to admit cameras into courtrooms around the state and donated $1 million to the University of Florida's School of Journalism and Communications for a Freedom of Information Center. ''For more than 30 years Joe was involved in every phase of Orlando life,'' said a close friend and former employee, Reggie Moffat. ''He had a unique ability to get things done, to bypass animosity and get to the heart of problems.'' ''Joe was a unique guy,'' Orlando businessman Jerry Chicone said. ''He was active in a lot of diverse activities. . . . He probably will be remembered not only for his cultural contributions but for his work in keeping harmony between the faiths and the races.'' He was president and general manager of the Mid-Florida Television Corp., which was created to establish Channel 9. The station was sold in 1984. The son of immigrants, Brechner was born in Fall River, Mass., and in 1934 begin editing and publishing a weekly shopper newspaper in Detroit. He founded his first radio station in Silver Spring, Md., in 1946 - his springboard to a career in radio, television, promotions and advertising. His Orlando career began in 1953 when he acquired part ownership of radio station WLOF(-AM 950). In 1958, he founded Channel 9 and began his career in television. At various times, he also owned radio and television stations in Maryland, Pennsylvania and West Virginia. In the 1950s, as racial unrest tormented the country, Brechner moved to head it off in Orlando. He went to Mayor Bob Carr and warned: ''Not only is the situation in the black community unfair and dishonest, it is going to explode in our faces unless we do something about it . . . and soon.'' Carr heeded his words and in 1956 formed the city's first Human Relations Committee, which worked to improve interracial relations. ''Joe was one of Orlando's first clear voices of civil rights,'' Orlando Mayor Bill Frederick said. ''He was tireless. He was caring .''Much of what this community was able to achieve in the early days of the civil rights movement was the result of Joe's efforts.'' Brechner was a leader in the fight to bring junior colleges to Florida. A columnist for The Sentinel Star, now The Orlando Sentinel, from 1970 to 1977, he led a fight in the 1960s to head off special interest efforts to restrict media coverage of the courts. He was a driving force behind and former president of the Central Florida Chapter of the Society of Professional Journalists. Brechner and his television and radio stations won numerous awards. He had served as president of the Orlando Area Advertising Club, district governor of the Advertising Federation of America, president of the Orlando Players Little Theater, member of the board of governors of the ABC-TV Affiliates Association, national commissioner of the Anti-Defamation League, B'nai B'rith, chairman of the freedom of information committee of the Florida Association of Broadcasters and chairman of the Central Florida Civic Theater Building Campaign Committee. Brechner is survived by his wife, Marion; a son, Berl, Croton-on-Hudson, N.Y.; brothers, Daniel, Silver Spring, and Sydney, Bellingham, Wash.; sisters, Gertrude Cohen and Edith Klinger, both of Los Angeles, and two grandchildren. Services will be held at 10 a.m. Wednesday at the Yank Frank Memorial Chapel at the Temple Israel Cemetery on Old Winter Garden Road. The Beth Shalom Memorial Chapel in Orlando is in charge of arrangements.
Copyright 1990 Sentinel Communications Co.
Lynne Breidenbach, Prominent Voice in Radio, Conservative Politics Dies at 57
By Gary White
THE LEDGER
Published: Tuesday, September 23, 2014 at 10:04 p.m.

Lynne Miller Breidenbach of Lakeland, a prominent voice on Christian radio and a guiding force in conservative politics, died Tuesday at age 57. Breidenbach entered Lakeland Regional Medical Center for a planned procedure that led to the discovery of a more serious condition, family friends said Tuesday. Randy Wilkinson, a former Polk County commissioner and a close friend of Breidenbach, said she had gone to Moffitt Cancer Center in Tampa a day before she died Tuesday morning at Tampa General Hospital. News of Breidenbach's death drew shocked reactions from many, like Polk Sheriff Grady Judd, who hadn't known she was seriously ill. Judd said he worked closely with Breidenbach when she served as the sole public information officer for the Sheriff's Office and he was a captain and then a major. "She worked day and night, seven days a week, the whole time she worked for the Sheriff's Office," Judd said. "Her work ethic was just remarkable."Breidenbach and her husband, Bill Breidenbach, served as co-pastors at Faith Life Fellowship, a church that met in a shopping center on Edgewood Avenue in Lakeland. She had been released from the hospital and was able to attend her church Sunday, Wilkinson said. Breidenbach, an Orlando native who studied communications at the University of Central Florida, had a long career with both secular and Christian radio stations. She began working at the UCF campus station and later worked at stations in Orlando, Ocala and Titusville before becoming news director at Lakeland's WCIE, then affiliated with the now-defunct Carpenter's Home Church, according to a biography on the website Radioyears.com. She departed full-time radio in 1987 to join the Sheriff's Office. Breidenbach, who had been an adviser to conservative broadcaster Rev. Pat Robertson in his 1988 presidential bid, left the Sheriff's Office in 1992 to launch a campaign for the Florida House of Representatives as a Republican. After falling a mere five votes short against Democratic candidate Dean Saunders, Breidenbach earned praise for her calm demeanor through days of recounts. She later ran unsuccessful campaigns for the Polk County Commission. Breidenbach returned to radio, hosting the program "Talk Back" on Lakeland's WLKF from 1993 to 1996. She later hosted shows focused on politics and faith on stations in Bartow and Auburndale. She formed her own media group in 2003, and three years later her talk show began airing on 20 stations across the country. More recently, she served as a guest host on Orlando station WFLA. She also created an online radio station, Real Faith Radio, as an offshoot of Faith Life Fellowship. For the past decade, Breidenbach operated LAMB Communications, media and public relations company, according to her LinkedIn profile. The company represented nonprofit ministries and conservative political organizations. Breidenbach had served since September 2011 as an assistant to Robertson, the chairman at Christian broadcasting network, a company spokesman said. Breidenbach provided support for other conservative candidates in Polk County, including Wilkinson and U.S. Rep. Dennis Ross, R-Lakeland. "She was a giant," Wilkinson said. "She was sort of a gathering place, I guess, for the conservative element in the county.

…

She's closer than a sister, really. She cares about people, and she's always a lady. She's been quite an influence on my life." Allen Sale, a Lakeland insurance executive, said he met Breidenbach through her husband and they became close friends. Sale said he had visited Breidenbach twice at LRMC. Though clearly ailing, she deflected attention away from her condition, he said. "She didn't like to complain," Sale said. "She liked to complain about politicians, but she didn't like to complain about her personal circumstances.

…

She was truly a person of faith. I am certain that her dying words were, 'God, if you're ready to take me, I'm ready to go.'?" Breidenbach, the former executive director of the Taxpayers League of Polk County, wrote occasional letters to The Ledger expressing her conservative viewpoint. In recent years, she wrote a children's picture book, "Why Grandma's a Conservative." She acted as a spokeswoman in 2008 for evangelist Todd Bentley, who spent several months in Lakeland conducting a faith-healing revival that drew worldwide attention. "She just did a little of everything," Judd said. "She was tireless. She had one speed, and that was wide open, as fast as she could go all the time." Breidenbach and her husband have two grown sons and two grandchildren. No funeral arrangements had been announced Tuesday.
Bob Bright

Passes

4-15-13


Jim "Biff" Burns

informs us of the passing of

R.L." Bob" Bright, longtime general manager of WRMF-AM/FM in Titusville after being hospitalized shortly for an illness. Arrangements are pending. He will be buried in Nashville, Indiana where he had been living after leaving Florida many years ago.



Thanks to

Lou Josephs

and

Jim "Biff" Burns

for passing along the obituary.

Robert Lee "Bob" Bright, 92, passed away peacefully on April 15, 2013, surrounded by his loved ones in Arlington, Va. He is survived by his wife of 65 years, Betty Detering Bright; daughters and sons-in-law, Ruth and Kenneth Parent and Beth and Marcel Gutierrez; and first cousin, Juanita Moberly of Nashville. Bob was born in Brown County on Jan. 10, 1921, to Lee and Ruth Bright. He graduated from Indiana University in 1942, served in the U.S. Army Air Corps during World War II, and was honorably discharged in December 1945. With his golden speaking voice, he began a 40-year career in radio and television broadcasting and management while awaiting call-up to military service, and resumed activity in this profession after discharge. Early in his radio career, he came down with strep throat and went to the hospital, where he met his wife, a nurse. A devoted husband and father, his greatest joy came from spending time with his family and friends. His warmth, kindness and sense of humor will be missed by all.
The funeral is scheduled for Friday, April 19, at 2 p.m. at United Methodist Church in Nashville. In lieu of flowers, the family requests donations be made to Community Closet, P.O. Box 44, Nashville IN47448-0044, or to Nashville United Methodist Church, P.O. Box 518 Nashville, IN 47448. In lieu of flowers, the family requests donations be made to Community Closet, P.O. Box 44, Nashville IN 47448-0044, or to Nashville United Methodist Church, P.O. Box 518 Nashville, IN 47448. Online condolences can be made to the family at

www.BondMitchellFuneralHome.com.
What it doesn't tell you... Bob was on one of the turns during the Indy 500..was good friends with Mr. Fairbanks. so in the late 60s he was GM of the then 500 watt

WRMF AM..in 73 he got the 10 KW

WRMF AM

on 1060 up from the nifty 1050..he was GM until April of 1978 when Advance Communications took over.

John Scott

(John Bross)

1-28-14
John F. Bross, 59 of Daytona Beach, passed away on Thursday, January 23, 2014 at Florida Hospital. A "Celebration of Life" will be held on Monday, January 27th at 7 pm at Lohman Funeral Home, 733 W. Granada Blvd. Ormond Beach. The family will receive friends one hour prior to services. John was an advertising rep. in the automotive industry. He is survived by his daughter, Erika L. Bross, son, Adam S. Bross, and his former wife, Robin L. Bross, all of Ormond Beach, FL, his parents, Michael and Edith (Goodwin) Bross, Jackson, MS, his brother, Michael (Marvene) Bross, MS, as well as John's nieces, April Bross Mann, Clinton, MS and Jessica Bross Ketchum, Brandon, MS. Additional services and inurnment will be held at a later in Tennessee. Condolences may be shared with the family through this online guestbook. John worked at WQXQ-FM 101.9 and WNFI-FM 99.9.Arrangements are under the careful direction of Lohman Funeral Home Ormond.
Robert L. Brown Jr.


Pu

blished April 11, 2007
Orlando Sentinel
Robert L. Brown, Jr. was born May 8, 1921 in Alliance, Ohio; he moved to Baileyton, TN and later to St. Petersburg, FL. Mr. Brown had a long, diversified life. In 1939, he enlisted in the U.S. Marine Corps and was discharged in 1942. During his duty as a Marine, he was in three battles between the Japanese Navy and the U.S. Navy, the biggest battle being the battle of Midway. He was on the U.S.S. Astoria off the island of Guadal Canal when the ship was blown up by the Japanese, during which time he was injured. He floated around on wreckage before being rescued by the U.S. Navy. Before being rescued, his family was told he was missing in action. Mr. Brown spent 18 months in a Naval Hospital in San Francisco, recovering from wounds. He was awarded the Pacific Campaign Medal, with two battle stars, the Good Conduct Medal, Victory Medal, and Rifle Sharpshooter Medal. After his honorable discharge as a result of his wounds, he joined the Merchant Marines in 1944 as a ship radio officer. During his duty in the Merchant Marines, he was awarded the Pacific Campaign Medal, Marine Atlantic War Zone Medal, Victory Medal, and Pacific War Zone Medal, and was honorably discharged from Merchant Marines service in 1946. From 1949 to 1952, he had the "Davy Crocket Show" on WSUN-TV in St. Petersburg. Mr. Brown was also a news anchor and weatherman. From 1952 to 1957, he had the "Skipper Bob" show at WDBO-TV in Orlando. Mr. Brown was an announcer for

WDBO(-AM 580)

Radio and a member of the Blue Angels Flight Team from 1964 to 1967. He worked at Orlando A.F.B. acting in top secret military films. Mr. Brown rejoined the Merchant Marines in 1968. In 1970, he started the first traffic watch report for WDBO Radio, and from 1976 to 1980 was a pilot for Florida Gas. From 1980 to 1985, he was a court deputy for the Orange Co. Sheriff's Department. Mr. Brown was a member of American Legion, D.A.V., and Fraternal Order of Police Orange County Lodge # 93. Before joining the Sheriff's Office in 1980 as a Deputy Sheriff, he was assigned to the Court Division as a retired pilot and flight instructor. Mr. Brown is survived by his loving wife, Beverly; sons, Ketron B. Brown (Judi), and Mark C. Brown; daughters, Rene Serafian (Pete), Lynn Roberts (Ray), Laurie Channell, Tamara McLanahan (Steven), and Sherry Earle (James); 24 grandchildren; five great-grandchildren. A memorial service will be held Thursday, April 12th at 7PM at Collison Carey Hand Funeral Home, 1148 East Plant Street, Winter Garden, with Rev. Dr. Walt Fowler officiating. Services by COLLISON CAREY HAND FUNERAL HOME - WINTER GARDEN. 407-877-6700
Emerson W. Browne
Tallahassee Democrat
June 2, 2002
Emerson W. Browne, 79, a retired owner of radio stations and restaurants, died Friday, May 31, 2002, in Thomasville, Ga. He is survived by his wife, Sarah Aired Browne of Bain-bridge. The service will be at 2 p.m. today at Sylvania United Methodist Church in Decatur County, Ga., with burial at Cairo Cemetery in Cairo, Ga. Clark Funeral Home in Cairo (229-377-1414) is handling arrangements. Other survivors include a son, Alex Browne of Bain-bridge; a daughter, Frances Quigg of Sopchoppy; and two sisters-in-law, Margaret Browne and Marie Browne, both of Atlanta. Stations that Mr. Browne was involved in include WYSE-AM 1560, WKKO-AM 860/WCKS-AM 860, WRWB-AM 1220, WSFR-AM 1360/WIOD-AM 1360 and WTRR-AM 1400.
Henry (Hank) Burdick
Henry (Hank) Burdick known by his listeners as "Hank O'Neal" died at La Conte medical center near Pigeon Forge, Tennessee while vacationing with friends. A resident of Winter Haven, Florida; Hank died January 15th, 2011 from complications related to congestive heart failure. Hank was born September 13th, 1938 at Harper Hospital in Detroit, Michigan. After graduating from Seaholm High School in Birmingham, Michigan he joined the Marines and served for three years before being discharged. His career behind the microphone started in 1967 at WPGC, Washington DC followed by several radio stations in the Detroit area including WJBK, CKLW, WHND and WWWW. His last stint on the air was in 1992 in Traverse City, Michigan at WCCW where he "retired" before moving to Winter Haven. After his "retirement" and move to Winter Haven, Hank worked mornings at

WHNR-AM 1360

from 1993-1994. Henry Hagamen Burdick is survived by his daughter, Kimberly (Burdick) Bunch and granddaughter, Erica of Tulsa, Oklahoma; daughter, Jodi (Burdick) Collier of Paris, Texas; son, Scott Burdick of Auburn Hills, Michigan; son, Matthew Burdick of Waterford, Michigan; daughter, Jennifer (Burdick) Olson, grandson, Jacob and granddaughter, Isabel of Buckley, Michigan. He is also survived by Sister, Joanne Groves and Brother, Thomas Burdick. A Memorial Service is being planned for April, 2011 near Traverse City, Michigan.
Bill Burgess Passes
Bill Burgess long time sales manager of WFIV-AM 1080 in Kissimmee during the 1960s and 70s has died. Bill was Born in Johnson City, Tennessee. Bill took WHHL-AM 1190 from country to oldies and brought the oldies to Sanford's WTRR-AM 1400 and WUEZ-AM 1400. Bill was an Air Force Veteran, and an avid fisherman.
Charles W. Burkhart
Copyright (c) 2006, Charlotte Sun
Charles W. Burkhart, 67, of Ocala, Fla., and formerly of Sarasota, Fla., and Arcadia, Fla., died of natural causes Sunday, Nov. 26, 2006, in Ocala. He was born March 28, 1939, in Cincinnati, Ohio. Mr. Burkhart came to Sarasota in 1958. He retired in 2000 from G. Pierce Wood Memorial Hospital in Arcadia, and for 15 years had been a disc jockey known as "Charlie B" at WAPG(-AM 1480) radio in Arcadia. He graduated from Sarasota High School in 1960 and had been the manager of National Shirt Shop on Main Street in Sarasota. Mr. Burkhart is survived by his mother, Theresa of Ocala; and brothers, Ronald and Edward. A funeral Mass will be at 2 p.m. Tuesday, Dec. 19, 2006, at Blessed Trinity Catholic Church in Ocala. Memorial donations may be made to Hospice of Ocala, Sylvia's House, 2895 S.E. 62nd St., Ocala, FL 34480. Arrangements are being made in Ocala.
Hattie Bush

Hattie Elizabeth Bush,
76, of Orlando, went home to be with the Lord on Thursday, December 23, 2010. She was a radio announcer for

WUNA(-AM 1480)
Radio Station, a faithful member of

Zion Hill Missionary Baptist Church, and the lead singer of the

Spiritualette Gospel Singers, singing all over Central Florida for the past 35 years. She is survived by her son, Joseph,

Jr.

(Rebecca); daughters,

Ethel,

Cynthia,

Lovene, and Michelle; sisters, Barbara

(Frank), Johnnie

(Damon),

Myrtis (Everett),

Imogene; eight grandchildren. Viewing will be held on Thursday, December 30, 2010 from 5-8PM at the church. A service of celebration will be held on Friday, December 31, 2010 at 11AM at Zion Hill Missionary Baptist Church, Orlando, with Pastor J
esse Ivory officiating. Earthly Bed of
Slumber: Washington Park Cemetery.

Postell's Mortuary, Pine Hills Chapel is providing service for the Bush family.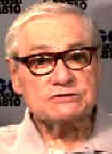 Eugene 'Gene' Morley Burns

5-25-13
Eugene "Gene" Morley Burns, beloved son, brother, nephew, uncle, cousin and legendary talk radio personality, died peacefully in San Francisco Saturday (May 25, 2013) after a series of heath issues. Burns was 72. Known for his incredible wit, poignant introspection, and a powerful voice, Gene possessed the ability to command a room, and earned the respect and love of fans nationwide. Gene was born in New Brunswick, N.J., and raised in Hornell, NY. In his early 20s, he was hired as news director for radio station WWHG in his hometown of Hornell, before moving on to WSBA in York, Pa. He began his career as talk radio host at WCBM in Baltimore in the mid-1960s. While there, Burns did two major international assignments, going to Vietnam in 1968 and the Middle East in 1969. Following a brief stint with WEEI in Boston, Gene served as both a host and program director at WKIS-AM in Orlando, Fla., beginning in 1971. He would remain there until 1981, when he departed for WCAU in Philadelphia. He returned to Orlando and WKIS in the early 1980s and was named the station's operations manager in 1984. Gene possessed a renowned political mind, and ran for the Libertarian Party's presidential nomination in 1984. Later in life, he re-registered as a Democrat in 2008. In 1985, he returned to Boston, hosting a talk show on WRKO. In 1993, he moved to New York City and began hosting a nationally syndicated talk program from the studios of WOR. In 1995, he began broadcasting for KGO 810 AM in San Francisco. Bay Area listeners perhaps knew him best from his eponymous weeknight program on politics and social commentary-" The Gene Burns Program" or "the issues of the day" — as he called it-and his Saturday show "Dining Around with Gene Burns", which focused on wine and food in what Burns called the "epicenter of American gastronomy." He was ranked among the top 25 radio talk show hosts of all-time by Talkers Magazine. To Gene, family always came first. Those close to him knew that he was a star and that they had to share him. Gene was never happier, or more truly himself, than when he was sitting around the dinner table with family and friends reminiscing about family reunions, trips, and re-telling past and present tales. Gene was an HHS Alumni Class of 1958. In 2008, he spoke at his 50th Class Reunion about his start in Hornell and his love for The Maple City. He received a standing ovation for his comments. Gene is predeceased his parents, Robert and Gladys Burns; and his brother Thomas. He is survived by his siblings, Margaret, Dennis, David, and Roberta Burns Riggsbee; a sister-in-law, Mary Sue Holcomb Burns; a brother-in-law, Farris Riggsbee; two nieces, Brittney Riggsbee Delancett, Charisse Burns Bitner; and two nephews, Matthew Riggsbee, and Cameron Burns. A celebration of Gene's life will take place 10 a.m., Saturday, June 8 at the First Unitarian Church of Orlando, 1901 E. Robinson Street, Orlando, Fla. 32803.