How Central Florida Radio Handled The PULSE Tragedy

Broadcasters Provide Solace Following Orlando Massacre
At 2 a.m. on June 12, a gunman opened fire inside Pulse, a gay nightclub in Orlando. The gunman, who had pledged allegiance to ISIS, killed 49 and wounded 53 in what authorities have deemed the worst mass shooting in United States history. Local radio and television broadcasters in Orlando and across the country aired wall-to-wall coverage, with station groups sending news teams from other cities. "Broadcasting's importance is only magnified during moments of national tragedy," said NAB President and CEO Gordon Smith. "NAB salutes the radio and TV stations in Orlando and elsewhere who provided continuous updates and a source of solace in the wake of this unspeakable massacre."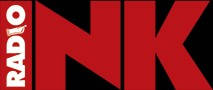 CMG Orlando Went Wall-to-Wall
By Radio Ink -June 13, 2016
WDBO is one of the country's most well known news stations and once it was known the Orlando incident was a major national event, the station was well prepared to cover it and keep the community informed. We spoke to Cox Media Group Operations Manager Drew Anderssen Sunday about the steps his team took to get the story out on WDBO and eventually all CMG stations. What was the first thing you did to activate the coverage when you heard what had happened?
At first word, we immediately started waking members of our news team out of bed and mobilizing our resources. During that process, we coordinated with CMG-TV station WFTV Eyewitness News 9 to simulcast live coverage so that we did not experience any lag in communicating the urgent situation to listeners of our radio stations. By 5am, our entire radio news team was in place, providing reports to all CMG properties in and out of market, in conjunction with WFTV. By 10am, the morning show hosts from our CMG Orlando radio stations (Power 95.3, Star 94.5, 98.9 WMMO, K92.3, and ESPN 580) were all gathered in the WDBO studio and we began simulcasting round-table coverage, allowing listeners to react while our news team focused on gathering and distributing urgent information across our network.
What have you been hearing from the listeners?
Because we are simulcasting our coverage on our CMG-Orlando radio stations (Power 95.3, Star 94.5, 98.9 WMMO, K92.3, and ESPN 580), we're getting very diverse calls, most from concerned listeners who want to be able to contribute in some way to the needs of the community. Many are sharing their stories from loved ones and their families/friends. We've also spoken with the families of loved ones, club goers, and even one of the DJs from inside the nightclub, who left prior to the shooting.
One of your people was on Fox news today. How did that come about?
That was News 96.5 WDBO's Morning News Host, Joe Kelley. Brian Kilmeade, one of the hosts of Fox & Friends and syndicated radio show Kilmeade and Friends, reached out to me directly to secure a local contact on behalf of The Fox News Channel. Brian is an incredible talent who is always using his connections to give listeners and viewers inside perspective. Brian will be live from Orlando tomorrow morning on Fox & Friends, and WDBO will air all three hours of his syndicated radio show live tomorrow from 9a-12noon, originating from our studios in Orlando.
What are your plans for coverage moving forward?
We are going to evaluate as time progresses. We have been in wall-to-wall coverage for nearly 12 hours now. We know there is a vigil set to take place this evening in Downtown Orlando, and I'm sure we'll be wall-to-wall through that vigil, if not longer. We are coordinating joint efforts across our CMG family of brands locally and regionally including television, radio, and newspaper, and will work together to distribute information in the fastest and most efficient way. Additionally, we have extended our radio news staffing through the evening and overnight hours to make sure that we can adequately cover new developments. For now, our entire team has been "on the grid" since the early morning hours, with no sign of slowing down. Reach out to Drew to congratulate him and his team on their outstanding coverage: Drew.Anderssen@coxinc.com




RADIO BLANKETS ORLANDO WITH COVERAGE IN WAKE OF TRAGEDY.
Updated Jun 13, 2016

As details emerged about the worst mass shooting on U.S. soil, hosts from each of Cox Media Group's Orlando radio stations today (June 13) participated in a live roundtable discussion about the unconscionable terror attack. The two-hour panel was simulcast on all five of the company's Orlando stations starting at noon and video-streamed on their websites. Hosted and moderated by "News 96.5" WDBO-FM morning show host and news director Joe Kelley, Monday's roundtable featured AJ and Ashley from country "K92.3" WWKA, "The Obie and Lil Shawn Morning Show" from rhythmic CHR "Power 95.3" WPYO, Monica May of urban AC "Star 94.5" WCFB and Denise Ryan from classic rock WMMO (98.9). Sports "ESPN580 Orlando" WDBO also carried the panel, which included Brian Kilmeade, host of Fox News Channel's "Fox & Friends" and Fox News Radio's "Kilmeade & Friends." Earlier today, WDBO-FM simulcast all three hours of Kilmeade's syndicated radio show, which broadcast live from the scene of the crime. CMG modified its Orlando station apps to give listeners "an easier way to stay engaged, to donate and to share their thoughts, prayers and raw emotions," using the app's Open Mic feature, said Drew Anderssen, operations manager of WDBO-FM, WMMO and WDBO. The stations streamed live video on their websites and on Facebook Live and other social media platforms, asking questions to engage listeners. Across the Orlando dial, radio continued to disseminate the latest information and direct listeners to related services. As they did on the day of the shooting at Pulse, a popular gay nightclub, stations provided an outlet for listeners to grieve and share their feelings. "We are an extension of the community and we are here for our listeners to vent, cry and share their feelings," Dennis Martinez, PD of CBS Radio CHR "Amp Radio" WQMP and "Mix Radio 105.1" WOMX told Inside Radio. Radio networks also moved quickly to cover the tragedy. Westwood One News went live with special reports after the story broke on Sunday and has continued to do so twice per hour since, with correspondents Alan Scaia and Scott Kimbler in Orlando filing reports from the scene. CNN Newsource correspondents Dianne Gallagher and Scott McLean are also in Orlando supplementing Westwood One News coverage and offering live custom Q&As for affiliates. Westwood One News also provided additional coverage: Steve Kastenbaum was at New York's Beacon Theatre last night as the Tony Awards turned somber when the Broadway community, known for its gay rights activism, honored the victims; Jim Roope was in Los Angeles covering the LGBT pride festival and the arrest of a man with explosives and ammunition; and Bob Costantini covered President Obama's remarks and alerts from the nation's capital. Beyond Orlando, the tragedy dominated news/talk radio, as many segued into full-coverage mode. Some Cumulus Media news/talk stations deployed their local news reporters to pride festivals and parades in their markets, and others, including "NewsRadio 106.7" WYAY/Atlanta, WMAL-FM Washington, and KKOB Albuquerque, offered live local talk programming with updates, guests and the opportunity for listeners to join the conversation.


iHeartMedia/Orlando Rises To The Occasion In Wake Of Pulse Tragedy
June 14, 2016 at 12:01 PM (PT)

iHeartmedia/Orlando stations came together to serve their listening community in the wake of Sunday morning's tragedy at the PULSE nightclub. Every station in the market began wall-to-wall coverage of breaking news from News/Talk station WFLF (102.5 WFLA). Regional SVP Programming Chris Kampmeier called every station PD by 8:30a to coordinate coverage. Classic Rock/TalkRadio WTKS (REAL RADIO 104.1) was on-air first with a collection of marquee talents followed by Top 40 WXXL (XL1067), Active Rock WJRR (101ONE), Spanish WRUM (RUMBA 100.3) and AC WMGF (MAGIC 107.7) with live talent all day broadcasting breaking news commercial-free.
All iHeartMedia stations in the area banded together and sent out water, food and shade in the form of station tents to lines of people all over Orlando waiting to donate blood or in need of therapy.
Stations and media from all over the world checked in, including iHeartMedia stations in Boston, New York, Minneapolis, L.A., Detroit, San Diego and the BBC in London. On-air talents like Ryan Seacrest, Elvis Duran, Matty and MOJO were all covering the story. Elvis Duran sent FRGY to broadcast live out of the WXXL building Monday.
Starting yesterday (Tuesday), iHeartMedia/Orlando resumed live broadcasts all day on all stations, while continuing to provide water, food and shade to more locations.
Commented WXXL PD Brian Mack, "We're still trying to get behind local efforts and vigils and more … There are still things happening, although we're slowly starting to get back into music and commercials now."



Jun 14, 2016
The ripple effects of the terrible tragedy in Orlando continued to be felt across radio on Monday, spreading through formats. Most news/talk stations in the market understandably continued wall-to-wall coverage of Sunday's mass shooting. And while music FMs began to work music back into their programming, the aftermath of the vicious attack remained front and center on the air and off. In each case, the onus was on stations to do what radio always seems to do best—provide support, perspective and an opportunity to exchange ideas. CBS Radio CHR "Amp Radio" WQMP brought in a child psychologist to cover how best to explain the unspeakable act of terror to kids, along with grief counselors to discuss post-traumatic stress disorder. Meanwhile, outside in the station's parking lot, a blood drive was in place for victims of the shooting. Across the market, listener calls and shooting-related content aired between songs. iHeartMedia CHR "XL-106.7" WXXL and the company's HD Radio side channel Pride Radio focused more on Orlando's robust LGBTQ community, which by all accounts felt the brunt of the hurt from this shooting at a popular gay nightclub. WXXL morning show, "Johnny's House," and WJRR morning man Pat Lynch remained on the air until noon to accommodate listener calls. The awful shooting spree occurred during a Latin-themed night at Pulse, which hit close to home for some listeners of iHeart tropical "Rumba 100.3" WRUM; the station continued to air listener calls throughout the day on Monday. Cox Media Group modified its Orlando station apps to give listeners "an easier way to stay engaged, to donate and to share their thoughts, prayers and raw emotions," using the app's Open Mic feature, said Drew Anderssen, operations manager of "News 96.5" WDBO-FM, classic rock WMMO (98.9) and sports "ESPN580 Orlando". The stations streamed live video on their websites and on Facebook Live and other social media platforms, asking questions to engage listeners. "We have more distribution outlets today than ever before—and the number seems to grow daily—and I'm proud that listeners were able to find us and participate in the conversation in a way that was important and impactful to them," said Anderssen. While the tunes returned, Orlando music stations are preparing to ramp the talk quotient back up for memorial services, funerals and a candlelight vigil in the coming weeks. "We are an extension of the community and we are here for our listeners to vent, cry and share their feelings," said Dennis Martinez, PD of WQMP and "Mix Radio 105.1" WOMX. Creating a town hall for the community "is one of the most powerful distinctions for radio," one that newspapers and TV stations can't provide, Chris Kampmeier, regional senior VP of programming, iHeartMedia-Orlando, said. For Florida broadcasters, it's sadly a time-tested role, with the raw emotions from the space shuttle disaster to 9/11 to hurricanes a distant but distinct memory. Some listeners feel the need to call and vent; others participate more passively through listening. "It's very real, very spontaneous and of-the-moment and it really separates us from all other media," Kampmeier says. "There's nothing like the human voice to tell the story and hear the story. This is a terrible tragedy but at the same time, there's no time as broadcasters that we feel more strongly about our career choice and the service we provide to our community."



ACCLAIMED ORLANDO STATION WDBO RETURNS TO SCHEDULE.
Updated
Ten days after switching out its format to provide in-depth coverage of the Orlando mass shooting, Cox Media Group's "News 96.5" WDBO-FM Orlando returned to its regular lineup of syndicated hosts at 10am Wednesday morning. The station is now blending extended news coverage of the attack with its regular lineup of Herman Cain, Dana Loesch, Sean Hannity and other syndicated hosts.
"As our Orlando community takes a step each day towards healing and 'normal,' we'll also take steps towards normalization of our on-air content," morning show host and news director Joe Kelley said. The station has received deserved acclaim for its wall-to-wall coverage of the massacre and its aftermath.
Wednesday's schedule began with a special edition of "Orlando's Morning News" from 5am-9am, followed by the first hour of Fox News Radio's "Kilmeade & Friends" and the second hour of Cain's syndicated show. Then it was back to a 3-hour block of local news hosted by Kelley, followed by one hour of "The Dana Show" from 2pm-3pm and two hours of Hannity's show. WDBO newsman Tony Marino hosted a special edition of "Orlando's Evening News" from 5pm-7pm, followed by regular programming from 7pm-midnight.
Meanwhile, The Washington Post has produced a video story on how WDBO-FM opened up its airwaves to the grieving community after the shooting, featuring interview clips with Kelley and other station talent, and listener calls. "This is what radio is about. This is what broadcasting is here for," traffic anchor Jackie O'Brien told the Post. "It's for the community, for people when they need you and when they need information that they can't get from any other source."
---
NASH Partners with JVC Broadcasting

4-10-15
NASHVILLE and ORLANDO, April 9, 2015 – NASH, a multi-platform entertainment brand based on the Country music lifestyle, announces that it has partnered with JVC Broadcasting to bring NASH Country programming to Orlando. Beginning April 13, 2015, NASH's America's Morning Show with Blair Garner will join 103.1 The Wolf (WOTW-FM 103.1) to anchor

weekday mornings from 6AM-10AM. 103.1 The Wolf will also air Kickin' it with Kix and American Country Countdown from the NASH suite of Country radio programs

originating from Cumulus Media's NASH campus in Nashville, the nation's only multimedia facility devoted solely to producing and distributing content based on the Country

music lifestyle, including radio programming, TV/videos, magazines and events. America's Morning Show is now heard in 30 U.S. markets including New York, Dallas, Detroit and Nashville, where the program airs on WKDF/NASH FM 103.3, and is the top-rated Country morning show in the market across all demos. America's Morning Show with Blair Garner features a daily mix of Country hits, in-studio interviews with Country music's biggest stars and news about the Country lifestyle. The show originates from the NASH campus in Nashville before a studio audience with frequent broadcasts from NASH studios throughout the country. Host Blair Garner is joined

daily by co-hosts Terri Clark and Chuck Wicks, with HLN anchor Robin Meade providing news updates and Erika Grace Powell sharing the latest on Country music news. The NASH campus is also home to popular programs NASH Nights Live, American Country Countdown with Kix Brooks and Kickin' It with Kix. Westwood One is the exclusive syndicator for all NASH content and programming. John Caracciolo, President and CEO of JVC Broadcasting said: "This is going to be Central Florida's direct connection to Nashville and the only station that will give listeners complete access to the artists that are making Country history." John Dickey, Executive Vice President, Content and Programming for Cumulus said: "We are excited to partner with JVC to help John and his team build a great brand serving the Country audience in Orlando. Together, we will deliver the very best Country programming to Orlando's passionate Country fans. It's a thrill to kick off our partnership with the launch of America's Morning Show on The Wolf 103.1." Blair Garner, Host of America's Morning Show said: "Hands down, this is one of the biggest moments in our show's young life. We're so grateful for this opportunity, and will work hard for our new family, The Wolf, in Orlando. We love our Country!"
---

Black Crow Files For Chapter 11 Status In Florida 1-15-10
Black Crow CEO Mike Linn is at least buying some time, probably several months in the lawsuit filed by GE Capital. If he's granted Chapter 11 protection, he'll have the time to come up with his own plan of reorganization to handle all the debts and creditors. The names and amounts of the 20 largest creditors include Frederic Wells of Huntsville, who's owed $1,573,616, , James Wolfe of Jackson, TN-$304,980. Some of the other creditors include Arbitron-$547,312, BMI-$300,321, ASCAP- $275,220 and SESAC-$55,451. The Radio Music Licensing Committee is owed $8,622. Premiere Radio Networks is due $6,193. Titans Radio (for Tennessee Titans game rights), $1,750. Black Crow, under various corporate names, owns a total of 26 stations in Valdosta, GA, Huntsville, Jackson and Daytona Beach.

Black Crow's Chapter 11 Filing Keeps Its Creditors At Bay In New York

1-15-10
Yesterday's scheduled emergency show-cause hearing was cancelled and there's a "stay" in the New York courtroom of U.S. District Judge Richard Sullivan. So instead of lender GE Capital persuading Sullivan to install receiver Larry Patrick, the court is asking for updates on the bankruptcy proceedings going on down in Jacksonville, starting March 12.

Black Crow Files For Debtor-in-possession Status 1-23-10
In a legal maneuver to head off a group creditor takeover led by GE Capital Black Crow has filed for Debtor-in-possession status with the FCC for all of it's 21 full-power stations and a couple of FM translators. Black Crow Radio LLC also has subsidiary companies, such as BCA Radio LLC, which has three full-power stations and a translator in Huntsville, Alabama, Thomas Radio LLC in Jackson, Tennessee, Rainbow Media in Jackson, Mississippi and the largest subsidiary, RTG Radio, with stations in Florida and Valdosta, Georgia.

At Black Crow Bankruptcy 6-1-10
From Radio-Info.com
Black Crow moves further from GE Capital, closer to new lender Paul Stone
Florida-based Black Crow beat GE Capital to the punch with an emergency Chapter 11 bankruptcy filing on January 12, frustrating the lender's attempts to have a New York court appoint its chosen receiver. The jousting continues in court, but as of Friday, Black Crow has an agreement from the judge to pay GE Capital the "undisputed" amounts and thus clear the way to grant new lender Paul Stone the security interests he wants. This TRI Newsletter told you back on April 12 that Stone is offering post-petition financing to Southeastern radio operator Black Crow of as much as $1.5 million. That plus its cash on hand gives Black Crow the dough to satisfy the immediate requirements of GE Capital. Jacksonville-based Chief U.S. Bankruptcy Judge Paul Glenn does give GE Capital "partial adequate protection" of its interests now that Paul Stone has entered the picture. Black Crow must provide GE Capital with a series of reports by 5pm each Wednesday – reports about pacing on a three-month rolling basis, plus collections and disbursements (if they're different from the budget). Then every month, GE Capital is entitled to balance sheets, including data on capital expenditures and corporate overhead.

Black Crow Settles With GE Capital 9-16-11
GE Capital Credit Corp. and Daytona Beach based Black Crow Media have settled for $20 million. Georgia based broadcaster and businessman Paul Stone has purchased the loan and becomes Black Crow's majority owner. Black Crow has also settled with other creditors for $200,000. Southern Broadcasting, Inc. was purchased by Cox Radio in 2008 and Paul Stone was one of the founders of the company.

Black Crow Media Now Suing GE Capital 10-22-10
The Black Crow Media Group which owns WNDB-AM 1150, WKRO-FM 93.1, WHOG-FM 95.7 and WVYB-FM 103.3 in Central Florida, as well as other stations, is now suing their secured lender General Electric Capital Corp to block them from voting on a reorganization plan. The suit also seeks damages for "filing repeated nonsensical motions, objections and complaints, dumping thousands of pages of unindexed documents on debtors' counsel, switching expert reports, mischaracterizing material facts". Black Crow filed for Chapter 11 reorganization in January, owing $38.9 million to GE Capital.

---

At WELE Premier Travel Show...


WELE Cleared of Criminal Wrongdoing 11-25-08
As being reported in the Daytona Beach News Journal, Ormond Beach Police said there is no evidence that the management at WELE-AM 1380 did anything criminal when it failed to return money to listeners who purchased tickets from The Premier Travel Show. Sgt. Kenny Hayes, Ormond Beach Police Department spokesman told Lyda Longo of the News-Journal; "We saw no criminal intent on the part of the owner of the radio station." "For criminal charges to apply, police would have to prove that agents of the radio station knowingly sold packages that were worthless or knowingly misrepresented the packages which resulted in monetary gain to the business. No such proof was found in any of the cases. On the contrary, police determined that the radio station did in fact have business relationships with companies providing vacation accommodations or travel services and had good faith belief that the vacation packages were redeemable as advertised." Police said listeners who have not received refunds for their tickets could try to pursue the matter in civil court.


12-5-08
On November 30, 2008 Doug Wilhite, Wings Communications President of WELE-AM 1380 announced that problems caused by the "Hometown News" caused him great financial hardship and the station is up for sale.
Below you will find coverage from the original article from The Hometown News as well as the Daytona Beach News-Journal, as well as audio from Central Florida News 13, WFTV, and WESH-TV as well as Doug Wilhite's explanation.

WELE Fights Back

12-24-08
Doug Wilhite President of Wings Communications, owners of WELE-AM 1380 has filed a lawsuit against the Hometown News in response to an article published in July. In the three-count complaint filed Dec. 12, Wings Communications charges libel, injurious falsehood and negligence on the part of Hometown News stemming from a July 4 story regarding the WELE "Premier Travel Show". Seeking unspecified damages, the complaint claims Mr. Wilhite experienced injury to his business reputation resulting in a decrease in income and an increase in customer refund requests following the article's publication.

More Trouble For Wilhite 12-19-09
WELE-AM 1380 current owner Doug Wilhite has more legal trouble. On the heels of his being acquitted of sex related charges in November, has new legal problems. Ormond Beach resident Murray Steinberg and five other customers of the "Premiere Travel Show" have filed a complaint in Federal Court this time. Wilhite and two of the thirteen named defendants were served yesterday. Wilhite and the other defendants are accused of fraud, conspiracy to commit fraud and swindle and violations of the RICO Act. The complaints stem from the sale of travel packages sold without full disclosure of additional fees and/or restrictions. Steinberg and the other plaintiffs are seeking compensation as well as punitive damages, as well as an injunction to prevent others from becoming victims.

12-22-08


CFNews 13 Audio Report
10-31-08

WFTV Audio Report
10-28-08

WESH 2 Audio Report
10-31-08





Doug Wilhite on WELE 11-3-08


Customers Win In Small Claims Court 10-4-09
Wings Communications corporate owners of WELE-AM 1380 have been sued in Volusia County Small Claims Court over sales of travel packages being sold on the

The Premier Travel Show. Some customers claimed the trips

never happened and refunds were never given. At least one claimant has succeeded in winning a judgment against Wings Communications and owner Doug Wilhite. A lien has been filed against the station in Volusia County.

Judge dismisses one count in lawsuit against Hometown News 3-20-09
By Jeanne Willard Staff writer
Hometown News
VOLUSIA COUNTY - Did a newspaper article regarding a local radio travel show defame the station's owner or just report the facts? That question is at the heart of a civil lawsuit filed by the owner and host of the WELE Premier Travel Show against the Hometown News in response to an article published in July. George C. Gaskell, attorney for Hometown News, recently filed a motion to dismiss the suit filed by Douglas Wilhite and Wings Communications, Inc. against the community newspaper. In a ruling issued Wednesday, Circuit Judge William A. Parsons dismissed one count concerning negligence, but did not dismiss two other libel counts. WELE attorneys have 20 days to refile the dismissed complaint. Mr. Gaskell said it's still early in the litigation process. "I intend to litigate vigorously," he said. "I remain confident we will be vindicated." Hector M. De Jesus, attorney for Mr. Wilhite, could not be reached for comment. Mr. Wilhite, who did not attend last week's hearing regarding the dismissal motion, claims that the article entitled "Travel show draws complaints" constituted libel and defamation, injuring his business reputation. At the recent hearing before Judge Parsons, Mr. Gaskell argued that there is no cause of action for defamation. "Everything stated in the article is factually accurate," he said. Mr. De Jesus disagreed. "This article is just sprinkled with words or context that could be taken as defamatory," Mr. De Jesus said. In July, when the article was published, the travel show sold discount travel and vacation certificates that were to be redeemed for travel at a later date. The article profiled a satisfied customer as well as those who have filed complaints with the Better Business Bureau, Office of the Attorney General and Seniors vs. Crime, regarding difficulty redeeming certificates and obtaining refunds. The article does not meet the legal standard of defamatory or libelous, Mr. Gaskell said. Statements that drew Mr. Wilhite's ire were either not defamatory or were made by customers and experts noted by name, he said. Citing the loss of business the station experienced following publication, Mr. De Jesus said he wants the opportunity to review the reporter's notes to determine if malice was involved.
"It's caused damage to a business that's been operating relatively unscathed for 15 years," he said. "One article and this thing is brought down to its knees." Mr. Gaskell argued that telling the truth should not expose the paper to a lawsuit. "Case law is very clear that newspapers have a constitutional right to print articles just like this - to print the truth," he said.

---

At the Ratings 11-4-07
The Summer ratings for Orlando and Ocala are available here. WDBO-AM 580's Central Florida's Morning News with Jim Turner was the most listened to morning show. Tom Joyner (syndicated by ABC) on WCFB- FM 94.5 was the second most listened to morning show in Orlando. Steve Harvey, (syndicated by Premiere Radio Networks Inc., a subsidiary of Clear Channel) on "102 Jamz", WJHM-FM 101.9 came in third. The "K92 Morning Crew" on WWKA-FM 92.3, came in at number four. 104.1's (WTKS-FM 104.1) Monsters in the Morning round out the top five.
The afternoons saw WPYO-FM 95.3 in the top spot followed by WMGF-FM 107.7, (ABC syndicated) Sean Hannity on WDBO-AM 580, Shadow on WWKA-FM 92.3 and rounding out the top five in the afternoon; Jim Philips and crew of the Philips Phile on WTKS-FM 104.1.

---